What Is the Best Wood for Outdoor Furniture? (7 Types)
Before investing in any type of outdoor furniture, you have to do your due diligence, and part of that process is looking for wood that won't disappoint you in the long run. A lot of people normally think that aesthetics are what really matters, but the material used during production is vitally important too.
Obviously, you didn't stumble upon this page by chance. We know what you're looking for, and lucky for you, we've got it!
The 7 Best Woods for Outdoor Furniture
1.

Teak Wood
| | |
| --- | --- |
| Color: | Tawny golden |
| Odor: | Leather-like scent |
| Grain: | Straight |
| Texture: | Uneven |
In terms of quality, we would say with conviction that teak surpasses all the other woods on this list. It's the crème de la crème of the crop, as it offers more than what you'd typically expect from ordinary wood. The best part is, it requires minimal to no maintenance.
Beauty is yet another factor we took note of while comparing it to what's available in the market. In comparison to what else we looked at its aesthetic appeal is like no other.
You'll come to learn that versatility is an important property in wood, especially when shopping for furniture. You want to get something that works well with any type of paint, polish, and even varnish because these are the things that you'll be using to maintain the furniture.
To top it off, it has to be wood that can be shaped into almost anything—daybeds, lounge chairs, outdoor lamps, dining tables, you name it.
Since it's a hardwood, teak is naturally durable. It's also an incredible heat insulator, so you know you don't have to worry about extremely high or low temperatures affecting the shape of your furniture.
In addition to all the benefits we've talked about, you'll be investing in something resistant to termites and rot.
Pros
Minimal maintenance
Versatile
Aesthetically pleasing
Durable
Good insulator
Rot and termite resistant
---
2.

Acacia Wood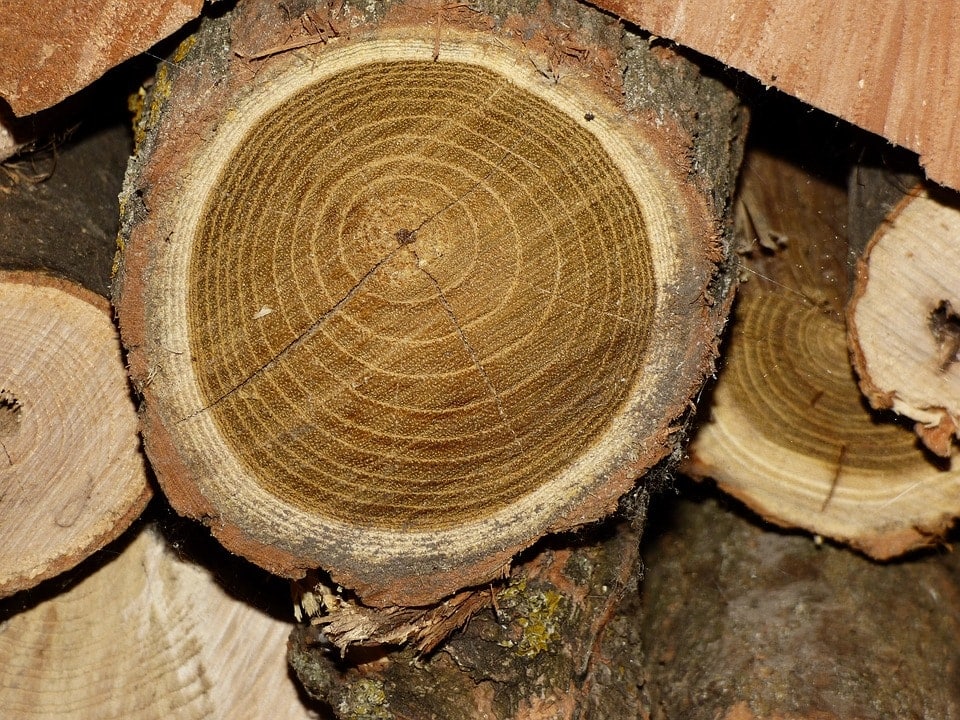 | | |
| --- | --- |
| Color: | Reddish Brown |
| Odor: | Sweet, spicy |
| Grain: | Medium to coarse |
| Texture: | Smooth/fine |
Here's a fun fact: back in the 18th century, the acacia tree was known as the mother of all trees. Writers from all over the world kept writing stories about it as they were so impressed by its longevity.
We also know that ships constructed using this particular wood had water-resistant properties that made them almost indestructible.
What about its workability, you ask? Well, it wouldn't be smart of us to add this wood to the list if we thought it wasn't easy to work with, or doesn't harden after going through the kiln drying process. That's the other characteristic that makes it ideal for making outdoor furniture without compromising on quality.
And there's more. You'll be glad to learn that it's scratch-resistant, has a fine texture, and is affordable. The only discouraging bit is the fact that it's sensitive to temperature and is high maintenance.
Pros
Durable
Water and scratch-resistant
High workability
Affordable
Cons
High maintenance
Sensitive to temperature fluctuations
---
3.

Black Locust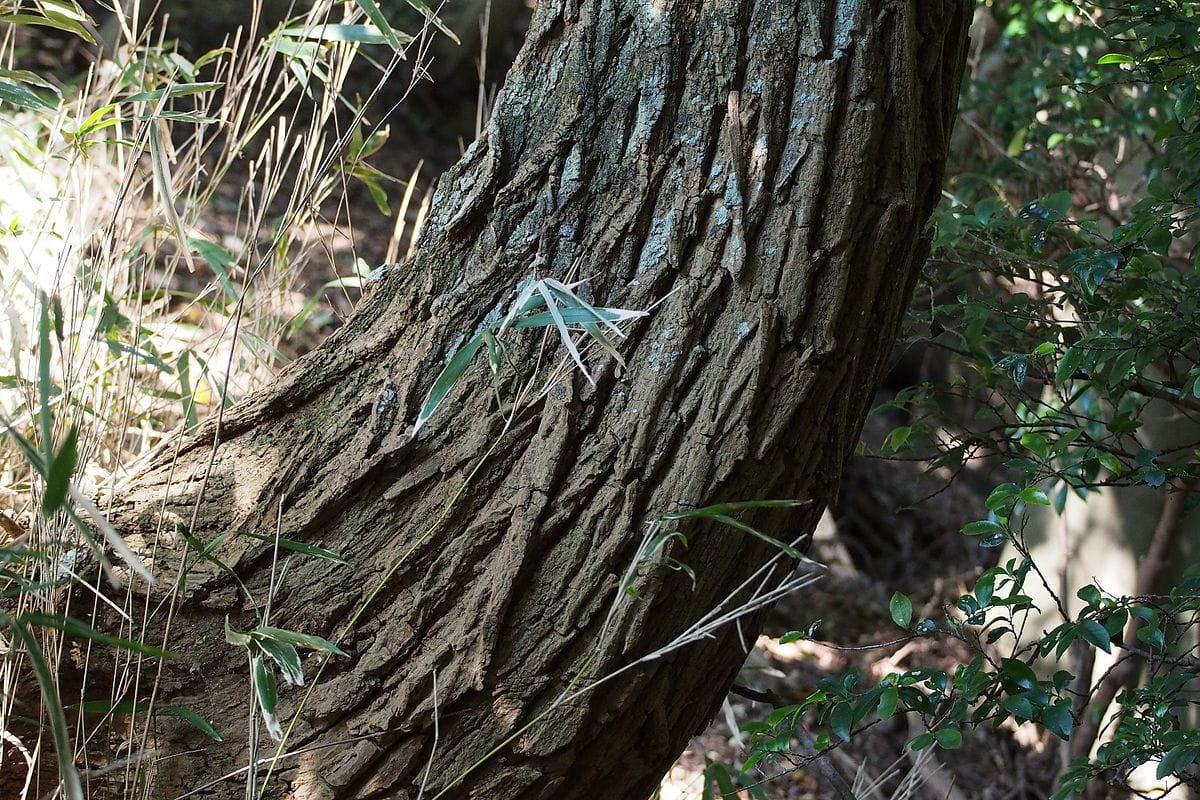 | | |
| --- | --- |
| Color: | Pale greenish-yellow |
| Odor: | No characteristic odor |
| Grain: | Straight |
| Texture: | Medium |
If you've ever fenced your home using wooden posts before, chances are those posts were made using black locust. And we know this because black locust is typically used to make fence posts in this country. They are high-density posts that are not only rot-resistant but also very durable.
Maintaining black locust is not a complicated process. As long as you remember to work on the refinishing job at least once a year, your piece of furniture will never show any sign of wear and tear.
We've not yet witnessed any severe reaction with this particular species, but we've heard people talk about how it has the potential to cause skin and eye irritation. Some have even gone as far as saying it made them nauseous. So, give it a test before making the purchase.
Pros
High-density
Rot-resistant
Durable
Easy to maintain
Cons
Potential to cause skin and eye irritation or nausea
---
4.

Cedar Wood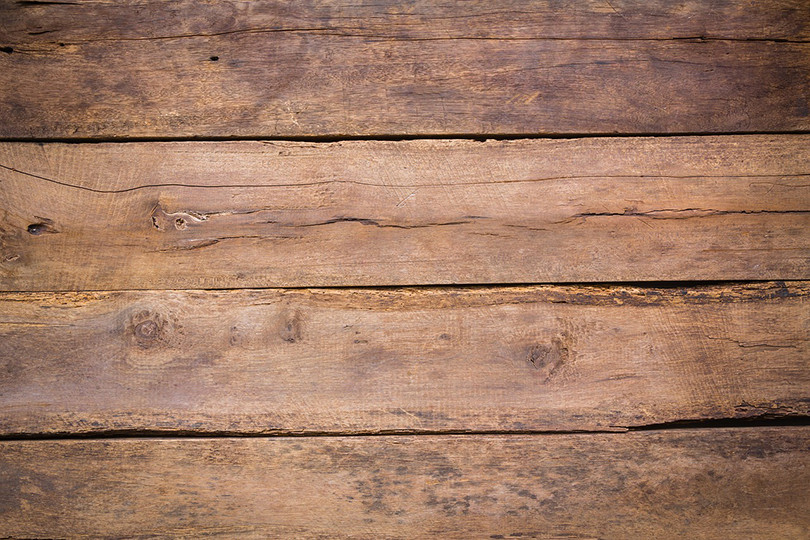 | | |
| --- | --- |
| Color: | Pinkish-red with purple tinges |
| Odor: | Camphoraceous |
| Grain: | Vertical/straight |
| Texture: | Medium coarse |
There's no denying that cedar always delivers when it comes to making furniture of any kind, and not just outdoor furniture. Unlike other types of wood, you cannot struggle to sell cedar. Just its insect-repelling properties, its natural aroma, pleasant aesthetic, or even its high degree of resistance to all the harsh weather elements are enough.
This is the type of wood that we'd recommend to someone looking for good wood that can offer value for money, and it's not too pricey because supply is always higher than demand.
Unfortunately, though, there's a downside to using cedar. We noticed it is high maintenance, highly flammable, and the color that we fell in love with faded over time.
Pros
Aesthetically pleasing
Resistant to different weather elements
Has insect-repelling properties
Offers value for money
Strongly aromatic
Cons
Highly flammable
Natural color fades
High maintenance
---
5.

Eucalyptus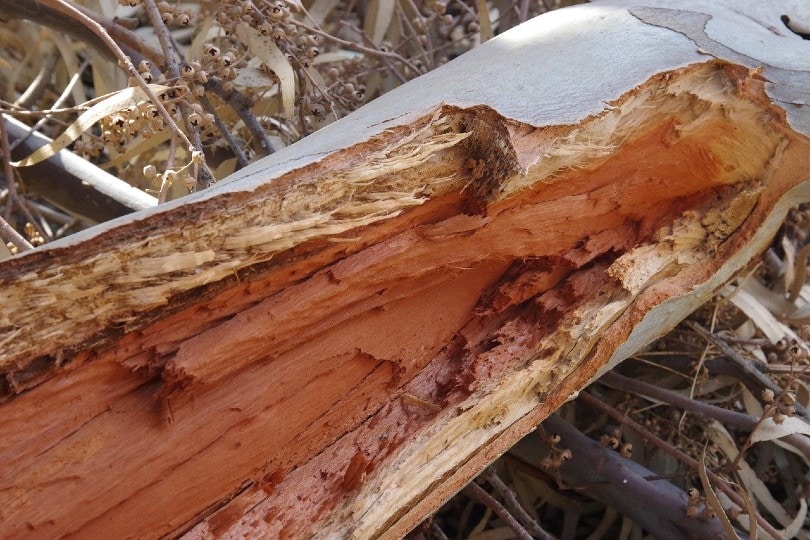 | | |
| --- | --- |
| Color: | Reddish brown |
| Odor: | Camphoraceous |
| Grain: | Straight, interlocked |
| Texture: | Medium to coarse |
Eucalyptus became an option in the furniture-making business when people realized it's a sustainable resource thanks to its fast rate of growth. The other reason why we loved it so much is that it has a high oil content. It's the type of wood that can stay outside for days when it's raining, and not be affected by the water.
If we had to estimate how long furniture made of eucalyptus can serve you, we'd say 20 to 25 years. And you could still prolong that duration if you remember to occasionally treat it using an acrylic sealant that's of high quality.
Fading won't be an issue if that's what you're worried about. It has rich color tones that rarely fade with time. The only thing that you need to be worrying about is pests as it's fairly susceptible.
Pros
Water-resistant
Durable
Maintains color
---
6.

Cypress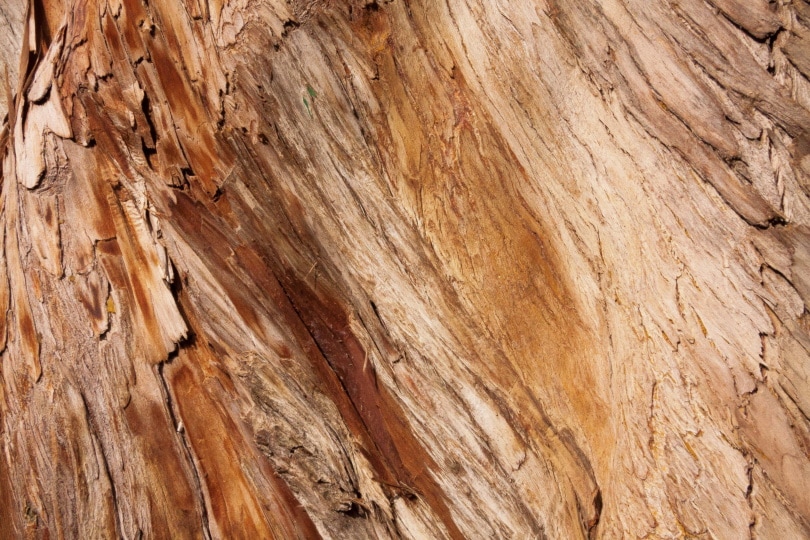 | | |
| --- | --- |
| Color: | Yellowish-brown |
| Odor: | Fresh, cedar-like |
| Grain: | Straight |
| Texture: | Uniform, medium coarseness |
Cypress is good for outdoor furniture is because it's been proven to have a high resistance to rot and is very durable.
Workability is also a factor here. If you get the chance to talk to any woodsman that you bump into, they'll confirm what we've known all along—cypress has incredible properties such as paint-holding, nailing, finishing, and even gluing.
Is the wood costly? Not at all. It's among the most affordable wood that the market has to offer, and you'll also love that yellowish-brown color on your furniture. The only thing that we didn't like was the odor. We found it pungent.
Pros
High rot resistance
Durable
High workability
Affordable
Aesthetically pleasing
---
7.

White Oak
| | |
| --- | --- |
| Color: | Light beige to creamy tan |
| Odor: | Vanilla-like |
| Grain: | Fairly straight |
| Texture: | Fine |
Last but not least, we have white oak. This type of wood offers versatility as it can blend in seamlessly with any décor. In addition, this high-density material happens to be more stable than its counterpart the red oak. Time and time again it's proven to be more resistant to rot, more tolerant to extreme temperatures, and less likely to warp.
On the flip side, we cannot ignore the fact that white oak is not easy to work with, especially when it comes to sawing. It's also not easy to get hold of and that's why its retail price is higher than the average market price for wood.
Pros
Versatile
High-density
Rot-resistant
Tolerant to extreme temperatures
Cons
Not easy to work with
Difficult to find
Expensive

Factors to Consider Before Buying Wood for Furniture
The Elements
If you're interested in buying wood for furniture, ask yourself the following questions first:
What's the humidity level in my area?
Will the furniture be exposed to sunlight for a long period of time?
Will it be rained on?
All these elements affect wood one way or another. The kind that will force you to give your pieces of furniture extra layers of protection if you're looking to combat signs of wear and tear.
Mildew, Mold, and Rot
Humidity can affect your furniture directly or indirectly. Indirectly, it will affect it through the growth of fungi. Fungi thrive in humid areas and seeing as wood is organic in nature, it automatically becomes susceptible to mold and mildew—the two things that are known to cause health complications in humans.
The good thing about mildew and mold is, it's easy to get rid of them. Also, they'll never cause any significant damage to your pieces, even after prolonged exposure. Rot, on the other hand, is a different story. It often leads to decay, and the effects are irreversible.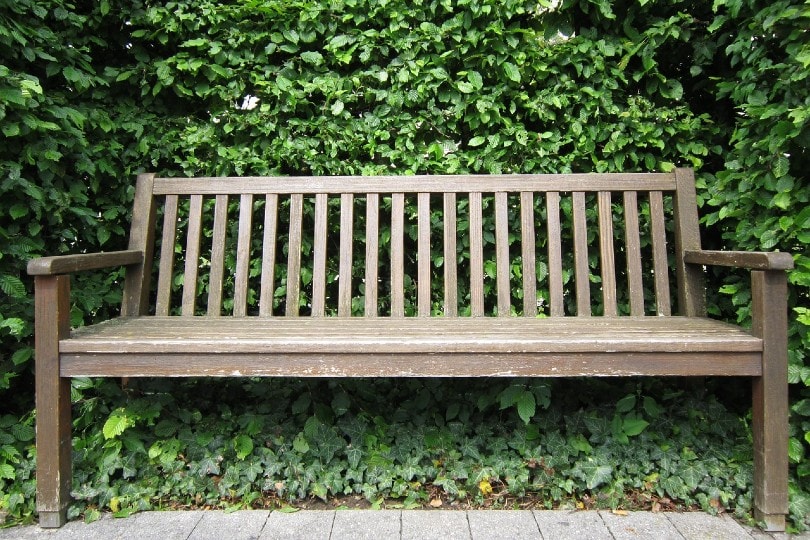 Longevity
All woods are different. We have those that can last you a lifetime, and those that will need replacing after a certain number of years. How long they serve you will depend on a number of factors, including how you use them.
Placement
This might not click right away, but it's important nonetheless. Think about the surface the furniture will be standing on. Are we talking about a grass patch? A wooden surface? Or one that's made of concrete?
The best surface, in our opinion, is a concrete surface. And that's primarily because it doesn't support the growth of mildew, mold, or rot. A wooden surface will be our second option because when it starts to rot, that rot will eventually find its way to your furniture.
The worst of them all is the grass patch. Grass depends on moisture to remain fresh, and that's not good for wood.

Wrap up
We were excited to share this list, but we are also excited to hear what you have to say about wood for outdoor furniture. So, if you have any contributions or questions, let us know in the comments below.
---
Featured Image Credit: averynichols, Pixabay