25 Surprising and Interesting Car Facts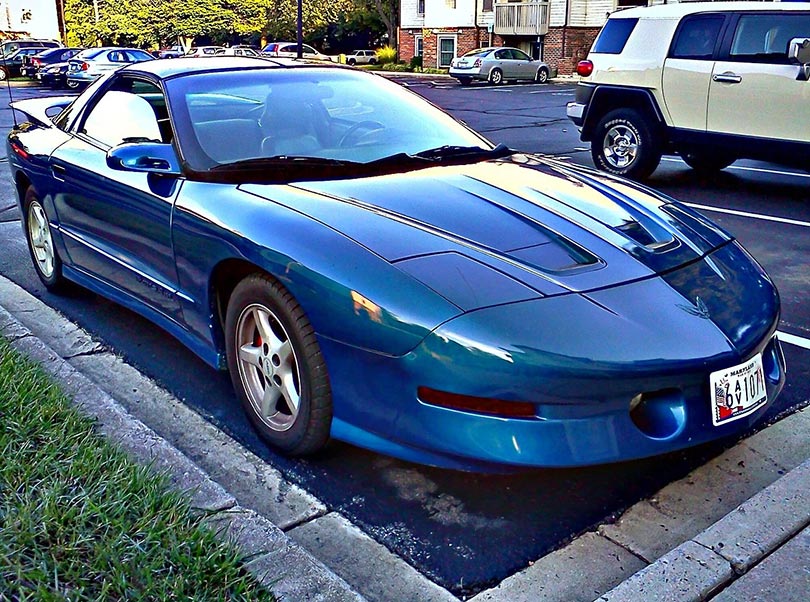 Note: This article's statistics come from third-party sources and do not represent the opinions of this website.
The automobile is one of the most important inventions of the 19th century. It ushered in an era where the endurance of horses no longer limited people. The vision had profound effects on society that would spill over to other modes of transportation, such as the airplane. It's hard to imagine that there was a time when your world was a 20-mile radius. The car changed that forever.
This article lists 25 car facts you can use to expand your knowledge or impress your friends on the next Quiz Night, including Beginnings and Firsts, Facts About Cars Today, and the Future of Cars.

The 25 Most Interesting Car Facts: A Quick Look
Beginnings and Firsts
1.

Carl Benz designed and patented the first car in 1886.
Henry Ford is synonymous with cars. However, it might surprise you that he wasn't the first to patent a vehicle. That honor belongs to Carl Benz with his three-wheeled Benz Patent Motor Car, Model No. 1. Even Benz's wife Bertha got the driving bug, taking her husband's car on a jaunt with her sons 2 years later.
(Mercedes Benz)
---
2.

The first mass-produced car was the Ford Model T in 1908.
Mass production was probably the single most crucial contribution Henry Ford made to manufacturing. It made production more efficient and, consequently, more affordable. It wasn't just cars, either. His model would influence other industries, including aviation.
(Britannica)
---
3.

The first paper citation for speeding was given in Dayton, Ohio, in 1904.
Believe it or not, there was an 8-mph speed limit for horses in the 1890s. It wasn't a stretch to see it move on to cars once they hit the road. Harry Myers has the dubious honor of being the recipient of the first speeding ticket in Dayton, Ohio, in 1904. He was cited for going 12 mph.
(Ohio History Central)
---
4.

William Morrison invented the first electric vehicle in 1890.
It may surprise you to learn that electric vehicles aren't a modern-day invention. Early tinkers experimented with different designs in the United States and across the pond in Europe. Chemist William Morrison of Des Moines, IA, broke the code in 1890. He surely would have received a ticket for his vehicle with its top speed of 14 mph.
(US Department of Energy)
---
5.

Henry Ford was a pioneer of fair labor practices.
Henry Ford was an innovator in many ways. When other car manufacturers began luring his employees away with higher wages, he increased their pay. He paid his people a decent wage, almost unheard of at the time, of $5 a day. He also cut the workweek to 5 days a week, 8 hours a day.
(History.com)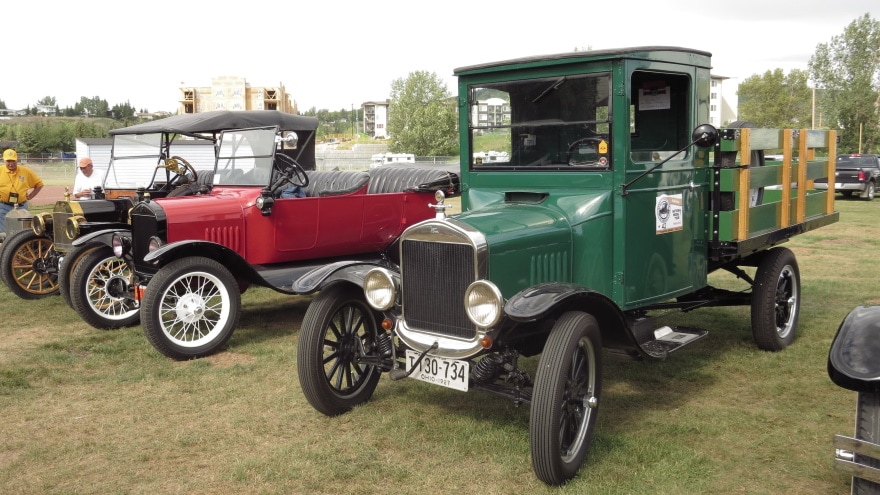 Image Credit: Piqsels
---
6.

The first seat belts weren't created for cars.
You'd think that the invention of the car would spur the creation of seat belts, but aircraft were outfitted with the life-saving devices before cars. It wasn't until 1959 that they'd appear in passenger vehicles.
(AAA)
---
7.

The first traffic signal was installed in 1914.
Traffic signals were inevitable once cars started to become popular. It was vital to prevent accidents, particularly in urban areas. You'd think that New York City would be the first place you'd see them. However, it wasn't NYC but Cleveland, Ohio, that had the first system installed at the corner of East 105th Street and Euclid Avenue.
(History.com)

Just the Car Facts
8.

The average age of a passenger vehicle is 12.5 years, with 12,500 miles.
Car owners are hanging onto their vehicles longer than ever. Many reasons can explain this statistic, from the high price tag for a new ride to the cost of repairs. The average annual mileage is over 12,500 miles.
(The Wall Street Journal, Statista)
---
9.

The 2006 Full-Size Ford F-150 pickup is the most commonly stolen vehicle.
You'd think that luxury cars would top the most stolen vehicle list. That distinction belongs to the Full-Size Ford F-150 Pick-Up. It's not even the latest model year; the 2006 truck is popular with thieves, with 44,014 stolen vehicles in 2020.
(III)
---
10.

The average one-way commute is 27.6 minutes.
No one likes spending time in bumper-to-bumper traffic, especially when driving to work. Unfortunately, your time behind the wheel increased to 27.6 minutes. If you do the math, that equals 13,800 minutes or 230 hours a year.
(US Census Bureau)
---
11.

The fastest land-speed record was 763 mph, set in October 1997.
One of the allures of cars is speed, and as soon as automobiles became commonplace, engineers worked tirelessly to make them run faster. Andy Green did just that in the Black Rock Desert, Nevada, behind the wheel of the Thrust SSC on October 15, 1997.
(Guinness World Records)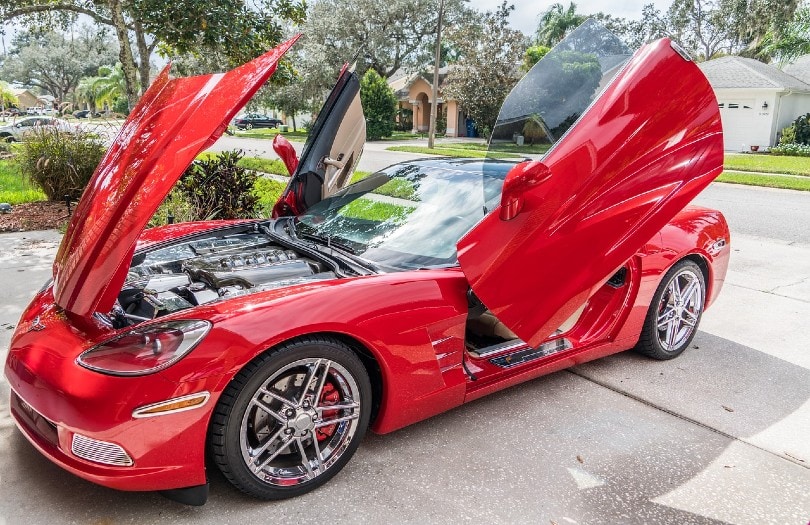 ---
12.

The oldest running car is 138 years old.
Many people want to get as many miles as possible from a vehicle. The owners of the 1884 La Marquise got more than their money's worth with their ride. It doesn't run on gas, either. Paper, wood, and coal power this steam-powered car.
(Guinness World Records)
---
13.

Globally, Toyota produces over 20,820 vehicles a day.
Toyota is one of many manufacturers that have benefited from mass production. That explains why they were able to produce 7.6 million vehicles in 2021. That breaks down to 20 821.9 units a day. Compare that figure to the 220,000 cars that Ferrari manufactured between 1947 and 2019.
(Statista, Ferrari Lake Forest)
---
14.

About 66% of the world's population uses the right side of the road for vehicular traffic.
We take it for granted that everyone drives on the right side of the road. The truth is that 76 out of the 239 countries use the left side instead. That's good to know if you plan a trip to Australia, England, or South Africa.
(Statista)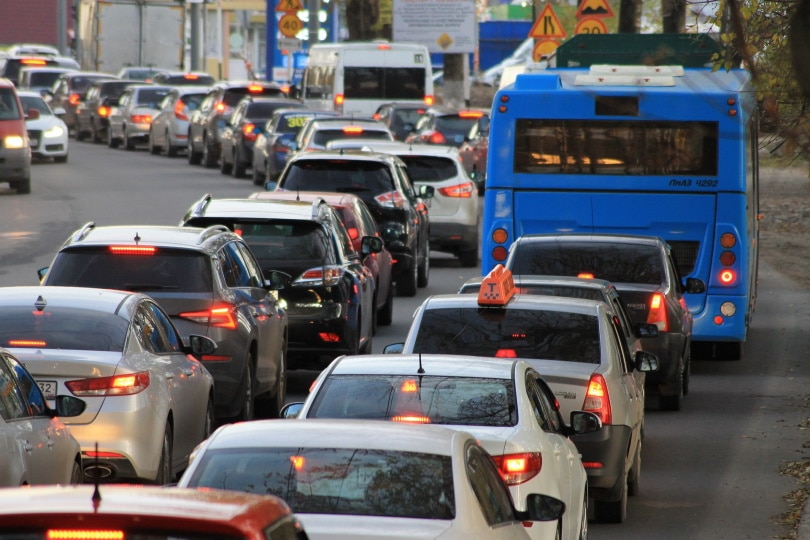 ---
15.

The word "car" goes back to 1300 AD.
Interestingly, the word we give our ride goes back hundreds of years before it became a reality. It comes from the Anglo-French "carre," which means wheeled vehicle.
(Online Etymology Dictionary)
---
16.

A Rolls-Royce is handmade.
There's a good reason why Rolls-Royce commands the price that it does. It's handmade to order. The original company was the brainchild of Charles Rolls and Henry Royce in 1904. While it has changed hands throughout history, it remains the gold standard for luxury vehicles.
(Rolls-Royce)

The Future of Cars
17.

There will be a projected 290.8 million registered cars in the United States in 2022.
You'd think with taxis and Uber, there'd be fewer vehicles on the road. However, that's not the case. A projected 290.8 million vehicles will be on the roads in 2022. That figure is nearly a 17-percent increase from 2012 with no signs of stopping.
(Hedges Company)
---
18.

The number of autonomous vehicles is projected to rise by over 72% in 2024.
Autonomous vehicles or self-driving cars are the next big thing on the horizon in the industry. There were 31.4 million units produced in 2019. Experts expect the market to skyrocket by over 72%, with an estimated 54.2 million in 2024.
(Statista)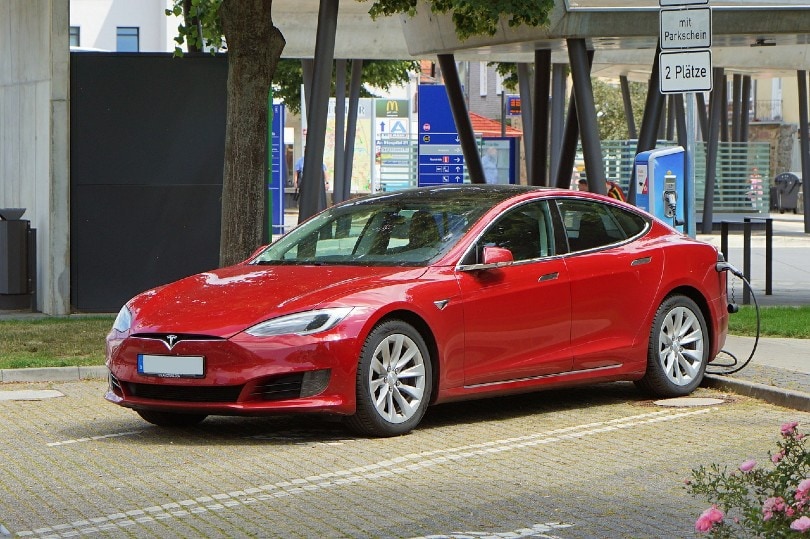 ---
19.

There are five levels describing automation in cars.
The technology of self-driving cars has a defined path set by the Society of Automotive Engineers. They range from a vehicle you drive to a fully automated one able to handle all tasks behind the wheel. If you're lucky, you might still be able to take your ride for a spin.
(NHTSA)
---
20.

The average price for a new car was $47,077 in 2021.
New car prices have shot up to $47,077 in 2021, an increase of 14% over the previous year's figures. Part of the reason is the number of new safety technologies manufacturers must install. The popularity of luxury vehicles has also played a role in driving up the average cost. It's a trend that's likely to continue.
(Kelley Blue Book)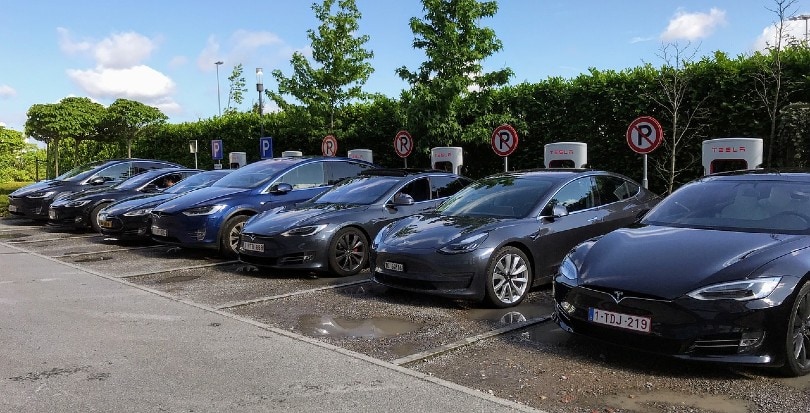 ---
21.

Lead-acid batteries are the most recycled of the types of municipal solid waste.
Americans recycle over 32% of their municipal solid waste. Thankfully, that rate has steadily increased. The material with a 99% recycling rate is lead-acid batteries like those powering your vehicle.
(EPA)
---
22.

Over 80% of a car is recyclable.
Many people look toward innovations for the best achievements in the automotive industry. While vehicles are safer and more fuel-efficient, they are also more recyclable, with 86% reusable materials. That amounts to over 12 million a year.
(Recycle Nation)
---
23.

Every ton of an end-of-life car that is recycled spares 1,400 pounds of coal.
Recycling offers many environmental benefits. The industry provides jobs and reduces the negative effects of obtaining new materials indirectly and directly. That comes out to about 1,400 pounds of coal.
(Automotive Recyclers Association)
---
24.

The stick shift may be a thing of the past.
The history of automatic transmission goes back to 1921. However, in recent years, it has taken off to the point where it has practically replaced the stick shift. Over 25% of vehicles had a manual transmission in 1995. That figure dropped to a mere 2.4% in 2020.
(Carmax)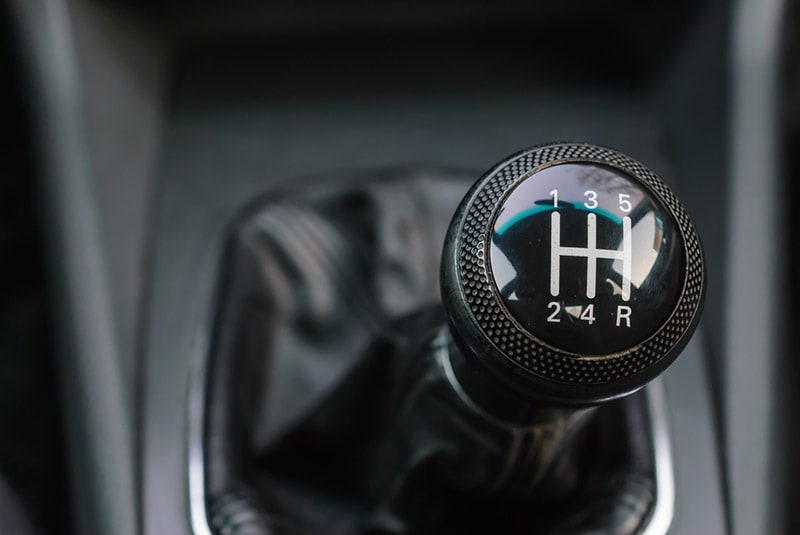 ---
25.

Distracted driving was the cause of 3,142 deaths in 2019.
Advances in smartphone technology have come at a price. Distracted driving from activities like texting was responsible for 3,142 lives in 2019. That makes the innovations in self-driving vehicles so vital for controlling these fatalities.
(NHTSA)

Frequently Asked Questions About Cars
What is the best-selling car?
Interestingly, the top three selling vehicles are trucks. Manufacturers have made them more comfortable and useful than ever. You have to go down to number four to find the Toyota RAV4.
(Car and Driver)
What is the highest price paid for a car at auction?
Many well-known makes are among the vehicles that have received the highest auction price at the hammer, such as Ferrari, Aston Martin, and Alfa Romeo. One car has earned the highest value. It is a 1962 Ferrari 250 GTO by Scaglietti, which sold for $48,405,000 in August 2018.
(RM Sotheby)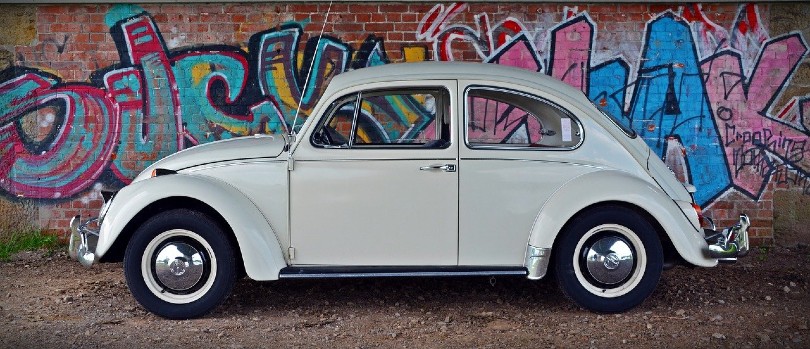 What should you know about your car?
Three bits of information will provide everything you need to know about your ride, whether you're going to register it, sell it, or donate it to a charity. They include the make, model, and VIN.
What states ban cellphone use?
No state has an all-out ban on cellphone use. Instead, many target specific age groups, such as teens. As of this writing, 48 states have outlawed texting, making it best to keep your smartphone out of reach while behind the wheel. The fines are often hefty.
(NCLS)
Has the pandemic changed our relationship with our cars?
The car's role changed during the pandemic. Many of us transitioned to a remote or hybrid work style. It also affected how we viewed our rides. According to a survey by OnePoll on behalf of Ally Financial, our cars became our solace for the turmoil COVID wreaked upon our lives for 72% of car owners. We also shunned public transportation because of the experience.
(PRNewswire)
•You might also like:How to Pack Books for Moving: 4 Tips & Tricks

Conclusion
It's hard to overestimate the role of cars in our lives. They have influenced other industries and profoundly affected all aspects of our culture. People are more connected than ever with their vehicles, and soon, cars will operate without human drivers. However, while technology has benefited us, it has also claimed an unfathomable cost with lost lives. It speaks to its power and the respect we should have for it.
---
Featured Image Credit: RuckersSchoolFund, Pixabay