15 Interesting Car Loan Statistics & Facts in Canada (2023 Update)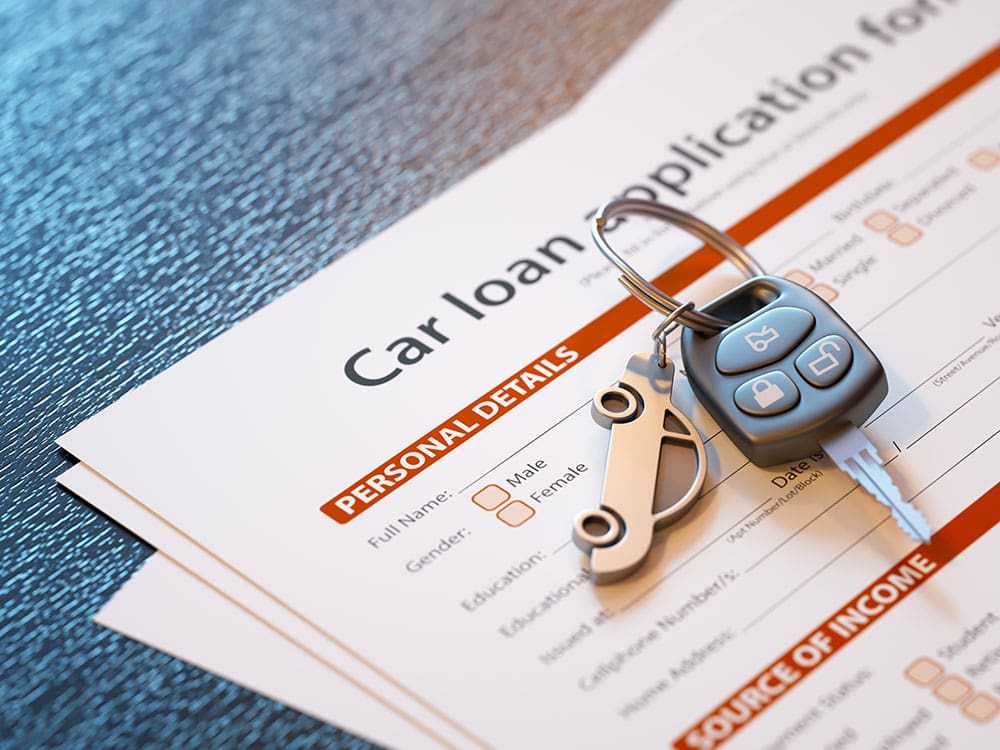 Note: This article's statistics come from third-party sources and do not represent the opinions of this website.
Whether you're looking to purchase a car in Canada with a car loan or you're simply curious about how the numbers look in another country, you've come to the right place.
We've highlighted 15 different car loan statistics for Canada that highlight some of the prevailing trends and numbers that work out for car buyers in the country.
Click Below to Jump Ahead:

The 15 Interesting Car Loan Statistics in Canada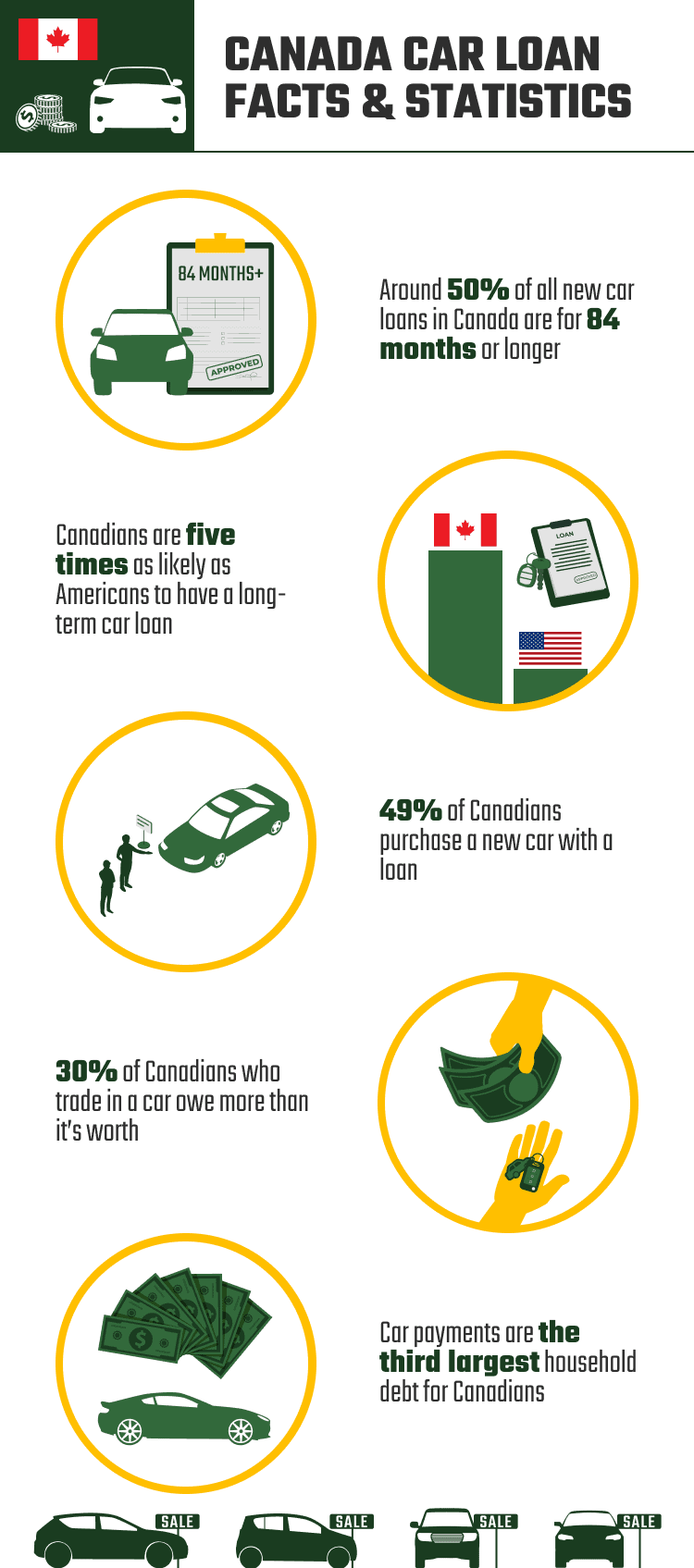 Length and Prevalence of Car Loans in Canada
1.

Half of all new car loans are for 84 months or longer.
(Canadian Broadcasting Corporation)
Canadians are fond of longer loans, and nothing quite highlights this like the fact that about half of all car loans in Canada are at least seven years long. That's quite a long loan for a depreciating asset, but it does give consumers options for a lower monthly payment.
---
2.

96-month loans make up 10% of all new car loans in Canada.
(The Globe and Mail)
While an 84-month loan might seem long enough, 96-month loans are becoming even more popular in Canada. Ten percent of new car loans might not seem like a ton, but since this number was right around 2.5% just a few years ago, it's clearly becoming a far more popular option.
---
3.

Canadians are five times as likely as Americans to have a long-term car loan.
(Canadian Broadcasting Corporation)
A long-term car loan is a car loan that's at least 84 months long. It's an extremely popular loan type in Canada, and this doesn't match trends throughout the rest of the world. For instance, just south of their border, Americans are far less likely to get an auto loan of this length.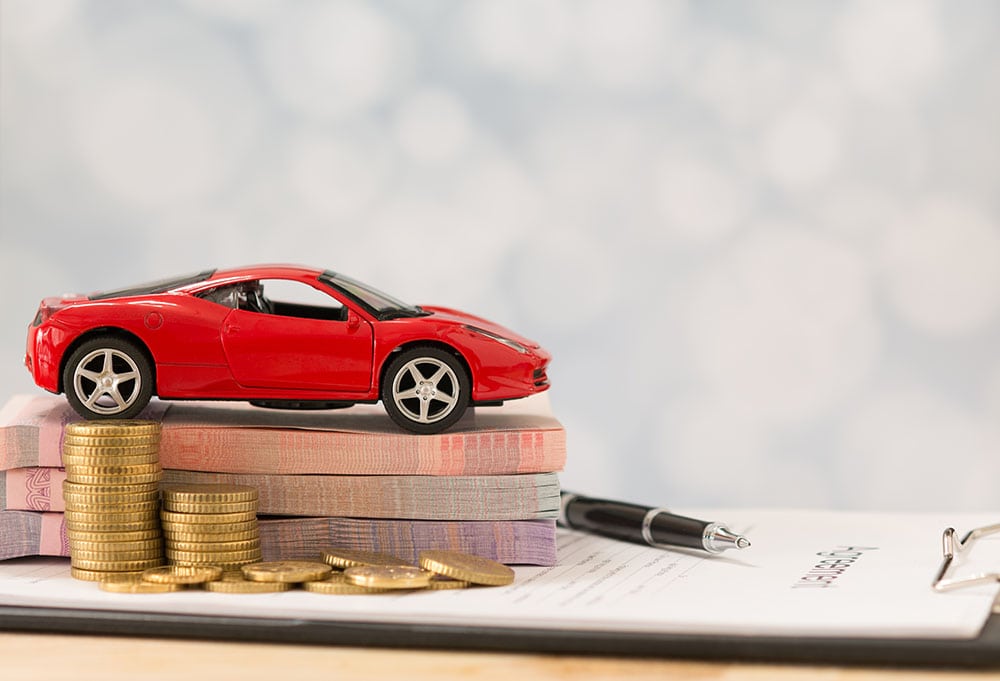 ---
4.

49% of Canadians purchase a new car with a loan.
(Loans Canada)
Canadians purchase a lot of vehicles, and if they're purchasing a vehicle, the most likely way they pay for them is with a car loan. Just under half of all new vehicle purchases in Canada use a car loan. The rest either use other lines of credit or cash to purchase them.
---
5.

11% of Canadians purchase a new car with a line of credit.
(Loans Canada)
While car loans are the most common way Canadians finance a new car, it's not the only way. Eleven percent of Canadians purchase a new car with another line of credit like a credit card. It might not be the best way to finance a car, but if they can't get a traditional loan, other lines of credit might be their only option.

How Much People Pay in Car Loans in Canada
6.

The average price for a new vehicle in 2015 was $34,190.
(Financial Consumer Agency of Canada)
There's a reason so many people need to finance a new car. They're simply expensive! Not too many people have close to $35,000 sitting under their mattresses, but that's how much the average Canadian is spending on a new car.
---
7.

Canadians average spending $26,044 on new vehicles every 5 years.
(Bank of Montreal)
Canadians average wanting to purchase a new vehicle once every five years, and all the cost of this adds up fast. It means Canadians are constantly spending money on new vehicles, and the average Canadian spends more than $26,000 every 5 years on them.
---
8.

The average car payment in Canada is $542.
(Financial Consumer Agency of Canada)
With so many Canadians taking loans out on vehicles it's worth figuring out how much they're spending. If you have a car payment in Canada, on average, you're spending just under $550 every month.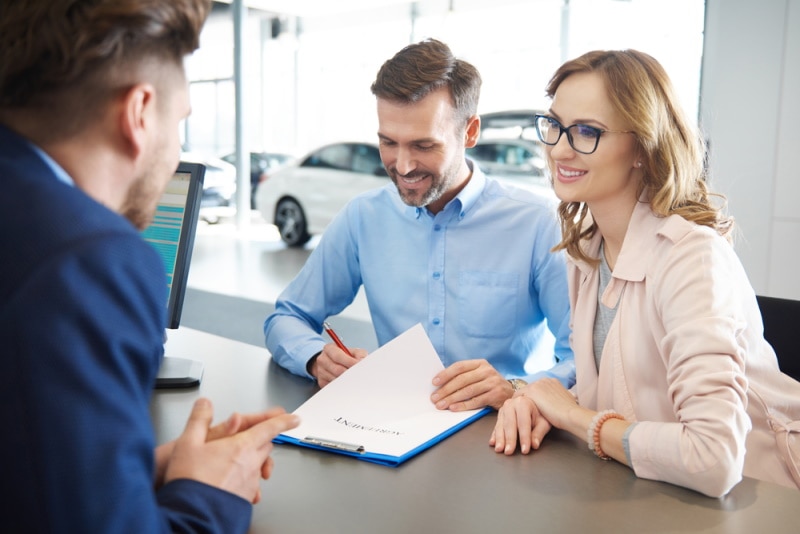 ---
9.

The average car payment for an extended-term loan in Canada is $518.
(Financial Consumer Agency of Canada)
The entire point of an extended-term loan is to lower the monthly payment. And while you can debate whether or not it's worth it, there's no debate that it does actually lower the monthly payment.
---
10.

Canadians have a total consumer debt of more than $2 trillion.
(Equifax)
While this figure takes into consideration all types of debt in Canada, the constantly rising number associated with auto loans plays a big part. It also highlights that Canadians are more than comfortable with taking on more debt to finance different aspects of their lives.

Miscellaneous Car Loan Stats
11.

The average amount of negative equity on cars in Canada is $6,700.
(Financial Consumer Agency of Canada)
With so many loans with long terms, it's not surprising that many loans have negative equity. And if the loan has negative equity, the average amount is $6,700. This also means if you're trying to trade in an old car to get a new one, you're rolling even more into the loan.
---
12.

30% of Canadians who trade in a car owe more than it's worth.
(Financial Consumer Agency of Canada)
Trading in your old vehicle can be a great way to lower the total cost of the new vehicle. But if the vehicle has negative equity, it adds more to the loan. And since 30% of people in Canada trading in a vehicle trade in a vehicle with negative equity, they're paying more than they should for the vehicle.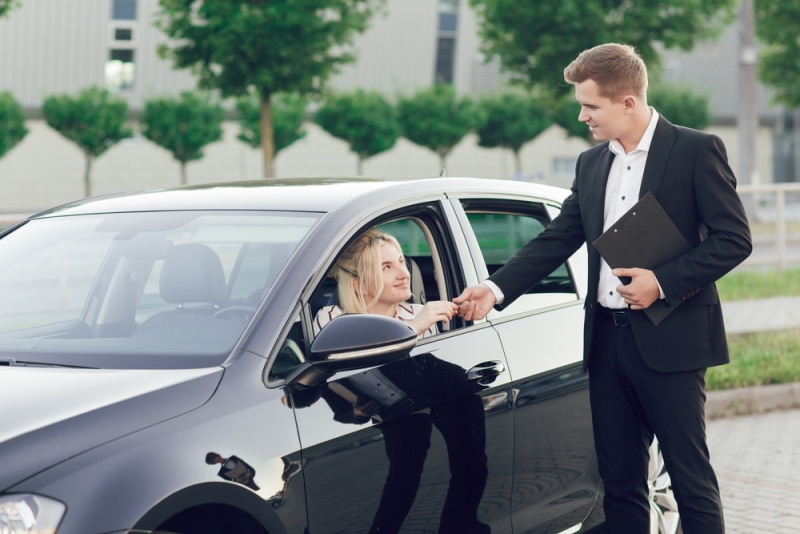 ---
13.

35% of Canadians do not research financial options when purchasing a new vehicle.
(2021 Global Automotive Consumer Study)
While it's a common trope to complain about how much you have to spend on a new vehicle, many Canadians leave it all up to the dealership to figure out. While they'll typically do what they can to get you behind the wheel, it might not be the most cost-effective option for you.
---
14.

The national average for Canadian auto loan interest rates is between 4.5% and 10%.
(2021 Global Automotive Consumer Study)
If you're looking at taking out an auto loan in Canada, you can typically expect to get an interest rate between 4.5% and 10%. While it's certainly possible to get a lower or higher rate depending on your credit history, between 4.5% and 10% is the average for a car loan in Canada.
---
15.

Car payments are the third largest household debt for Canadians.
(Bank of Montreal)
Debt is extremely common in Canada, and one of the major causes of debt is car payments. Car payments even exceed credit card debt!

Frequently Asked Questions About Car Loan Statistics in Canada
How Long Should You Finance a Vehicle For?
There's no wrong answer here, but ideally, you should finance a vehicle for the shortest possible time. This is because a vehicle is a depreciating asset, and you don't want to end up with negative equity before you pay it off.
---
What Is a Good Interest Rate for a Car Loan?
It depends on your credit history and available equity. You want the lowest possible interest rate, but standard auto loan interest rates range between 4.5% and 10%.
---
How Can You Avoid Negative Equity?
To avoid negative equity, you should consider putting a down payment on your vehicle and going with a shorter term length for the loan. Both of these things dramatically reduce the chances of you ending up with negative equity on your vehicle.
---
Do You Need a Down Payment for a Car Loan?
Most of the time you do not need a down payment for your vehicle. However, putting down a down payment can help you avoid negative equity and lower your monthly payment.
---
Should You Trade Your Old Vehicle In?
Trading in your vehicle allows you to get some cash value towards your new purchase without putting in a down payment. However, you can often get more if you sell your vehicle to a private buyer instead of a dealership. If you can afford to wait and can find a buyer, you can typically make a little more money compared to trading it in.

Conclusion
Now that you know a little more about car loan statistics in Canada you can make a more informed decision about what's right for you. Not only that, but you also have a better understanding of how different buyers are purchasing their vehicles and what options are available for you!
---
Featured Image Credit: Raten-Kauf, Pixabay