13 Interesting Car Theft Statistics in Australia Updated in 2023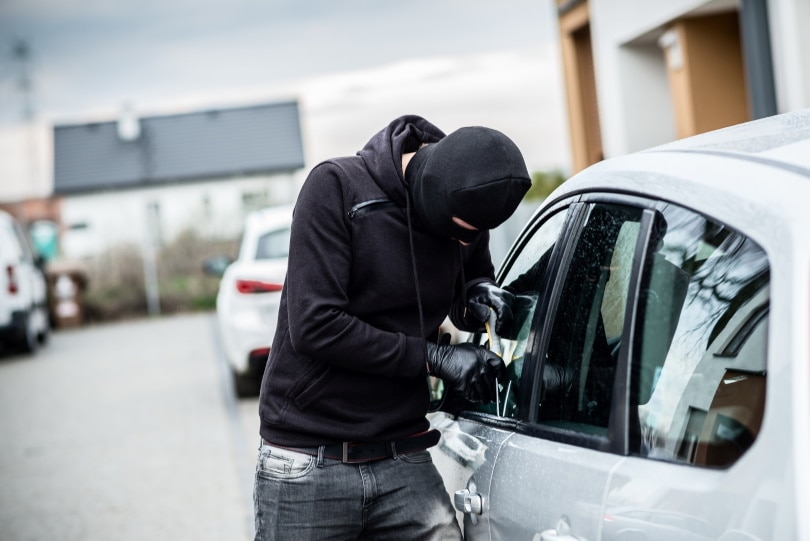 Note: This article's statistics come from third-party sources and do not represent the opinions of this website.
Car theft has been a significant issue in Australia since the turn of the century, with nearly 38,000 vehicles stolen annually. However, recent reports suggest that the country's car theft is down overall.
We've compiled the latest data to give you an up-to-date understanding of car theft statistics in Australia. Read on to learn more about the trends and costs associated with vehicle theft Down Under.
These statistics have been organized into the following categories:

Top 13 Interesting Car Theft Statistics in Australia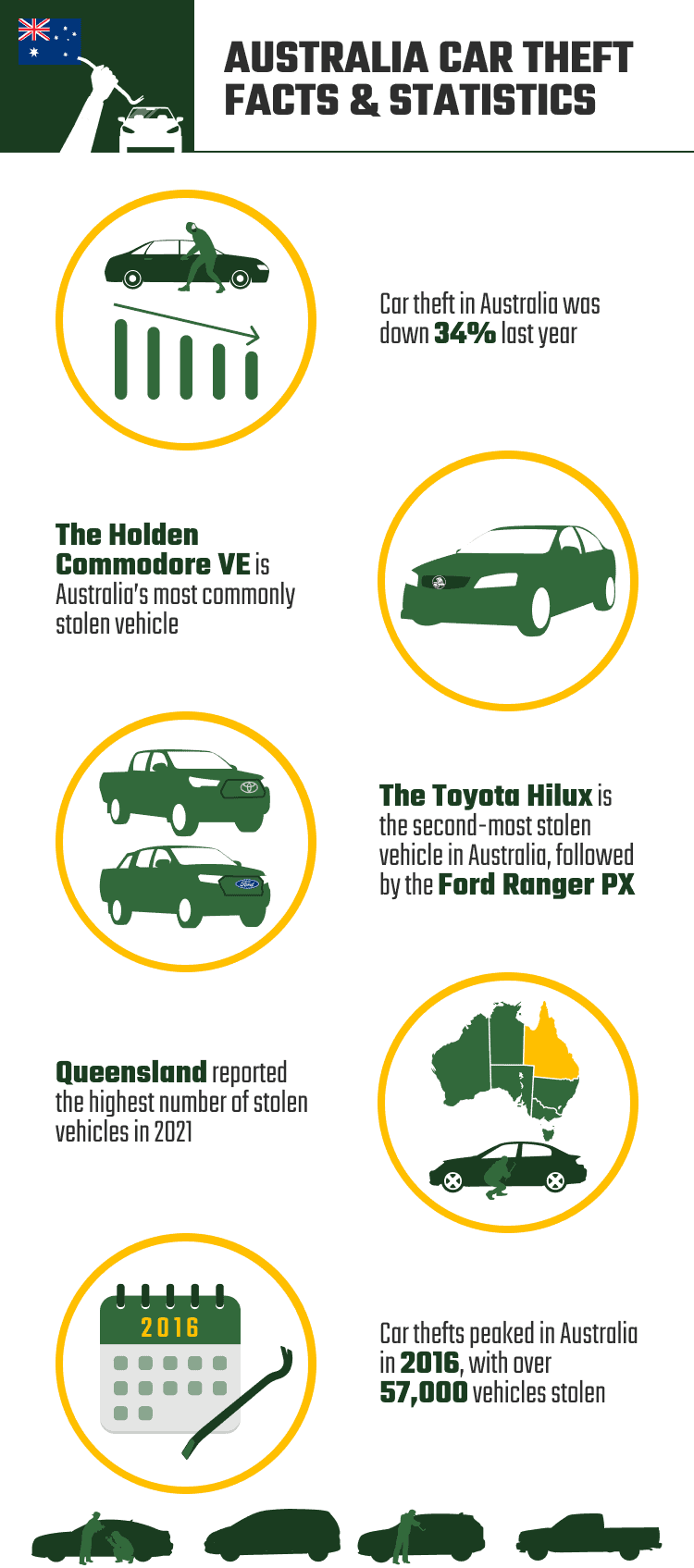 General Australian Car Theft Statistics
1.

Car theft is down 34% in Australia for 2022.
(Drive.com)
Likely due to the global pandemic, records show that car theft is down overall in Australia for 2022 so far. In fact, the lack of car thefts makes 2022 a year with a 34% decrease in that major crime.
However, the decrease in thefts is largely attributed to teens being confined to lockdowns in recent years. Meanwhile, professional car thieves have only increased their activities, making it harder to recover stolen vehicles since the pandemic hit.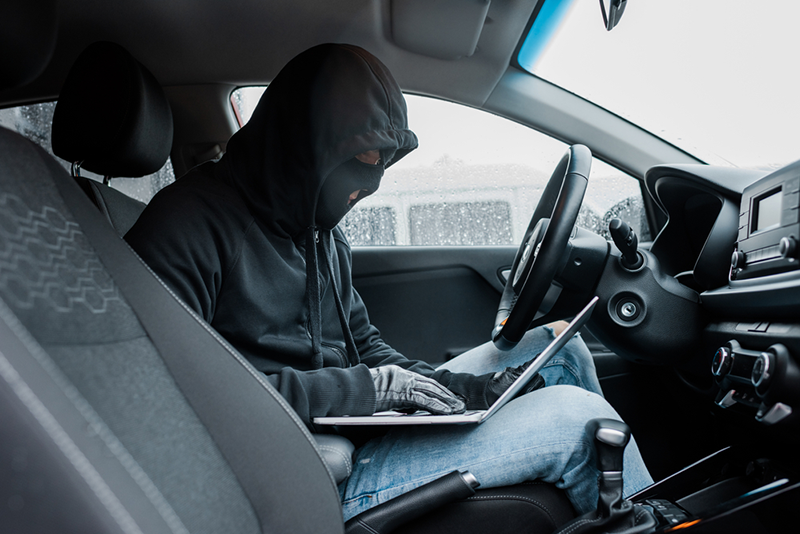 2.

Australia enjoys the least number of stolen cars in 11 years.
(Drive.com)
To date this year, there have only been 14,670 vehicles reported stolen in Australia. This marks an 11-year low. At that time, Australia suffered more than 22,250 stolen cars.
When compared to the number of stolen vehicles last year, it's looking even better, as there were reportedly more than 45,700 car thefts in 2021 nationwide.
Taking it a step further, that figure is actually a reduction of 23% when put up against the previous year's stolen vehicles report.
3.

The Holden Commodore VE is Australia's number one stolen vehicle.
(Budget Direct)
This car model has been the target of 25% of all stolen vehicles in Australia in 2022. From parking garages to homes, the VE Commodore is a popular target for car thieves.
Why is this happening? Data suggests that cars like VE Commodores are getting stolen so easily due to the vehicle owner not protecting their keys well enough. In fact, many thieves will grab keys sitting on the homeowner's counter or table.
The lesson here is to always lock your home's door, even if you think there's nothing to worry about. Car thieves are getting bolder in their actions, so stay alert.
4.

Toyota HiLux is the second-most stolen vehicle in Australia.
(Budget Direct)
The Toyota HiLux is the second most stolen vehicle in Australia, with 12% of all thefts. It's popular for its ruggedness and reliability but also for the fact that it can easily fit multiple people or large items inside.
Interestingly, a common method of theft used to steal popular cars like the HiLux is called "sneak theft." This is similar to the key-swiping method discussed above. Here, thieves will sneak into the owner's home and steal their car while they're home.
Strangely, some 95% of all sneak thefts are successful, and there are no confrontations between the thief and the car owner.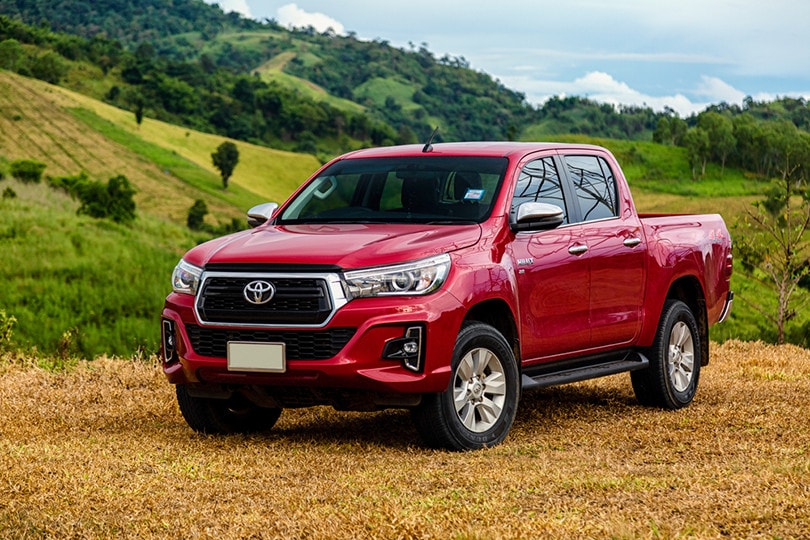 5.

The Ford Ranger PX from 2011 is the third-most stolen vehicle in Australia.
(Daily Mail)
The Ford Ranger PX is the third most stolen vehicle in Australia, with 10% of all thefts. This popular pickup truck has been a target for thieves since its initial launch in 2011 and continues to be a popular choice among car thieves.
The reason is likely due to its powerful engine, comfortable interior, and popularity among drivers. And because teens are often more attracted to sporty pickups—and teens make up a considerable portion of car thieves—it's easy to see why this truck is targeted as much as it is.
6.

Car thefts peaked in Australia in 2016.
(Daily Mail)
There were over 57,000 car thefts in Australia during 2016, making it the year with the highest number of car thefts in recent history. Since then, the number has steadily decreased and is now sitting at around 38,000 per year.
Researchers and law officials believe the pandemic is largely to thank for the drop in car thefts in recent years. But it's important to keep in mind that we could see a spike as things return to normal.
7.

In 2020 and 2021, most car thefts occurred at home.
(Daily Mail)
During 2020 and 2021, the vast majority of car thefts occurred at the owner's residence. This statistic further confirms how brazen thieves have become. The days of smash-and-grab—while still a useful tool for criminals—aren't quite as prevalent as they used to be.
Today, the less confrontation the better, it seems. This means that keeping your car secure in your own home is important to prevent theft. Get into the habit of locking your doors when you're home, as this will stop most thieves from trying to get in and grab your car keys.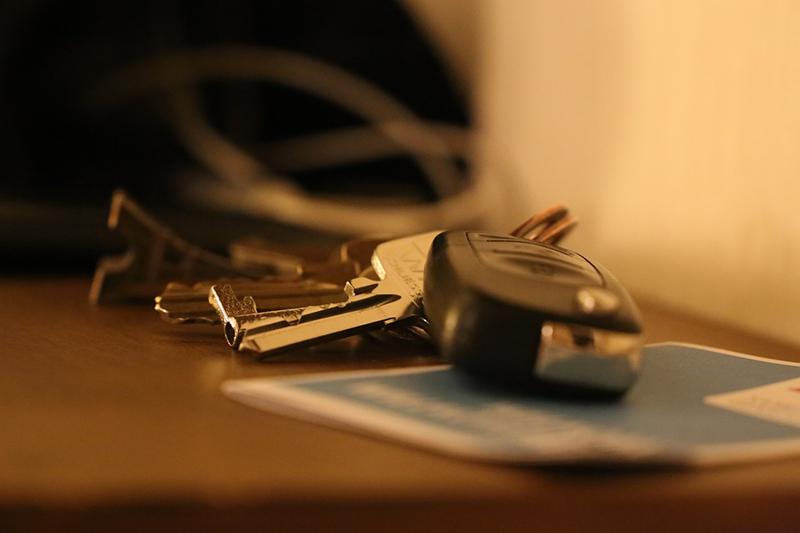 8.

Criminals are using smarter tactics to steal vehicles.
(KS Locksmith)
These days, sophisticated technology and tools are used to move vehicles away in minutes. While simplistic methods like breaking windows is still common regardless of where you live, criminals have graduated to more advanced techniques to get what they want.
Some of these tools include advanced lock-picking sets, jammers, universal transponder keys, and other sophisticated devices. Therefore, it is essential for vehicle owners to adopt measures that can make their cars difficult to break into or steal.
Moreover, burglars are targeting parking garages, shopping centers, and residential streets to locate and steal vehicles.
Queensland Car Theft Statistics
9.

Queensland reported the highest number of stolen vehicles in 2021.
(Which Car)
In all of Australia, Queensland was the highest place for car thefts in 2021, with 15,800 stolen vehicle reports. This accounted for 3.7 thefts for every 1,000 people in the state.
If you compare this figure with the Australian Capital Territory's record low of just 1,500 car thefts in 2021, you can see that Queensland is the most at-risk state for vehicle theft.
As such, it's important to take extra precautions if you live in Queensland and take the necessary steps to ensure your car is safe.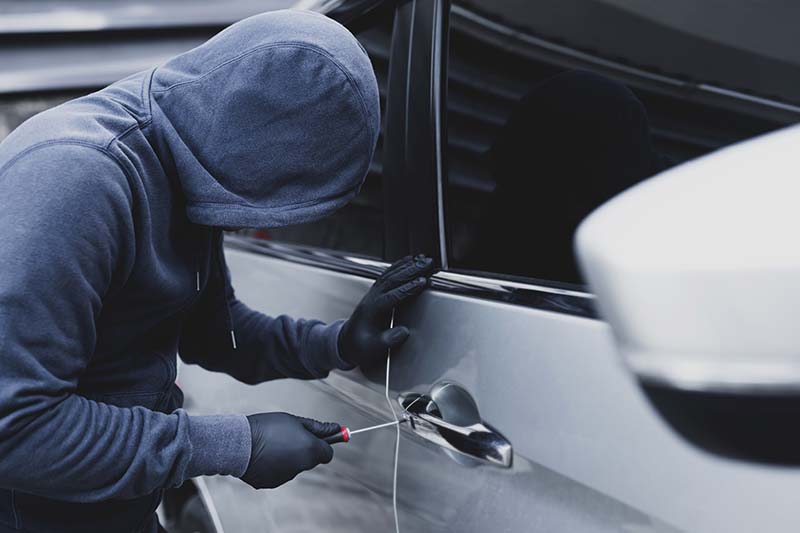 10.

Between 2020 and 2021, Queensland suffered significant car theft numbers.
(myGC)
With 47,803 vehicles stolen in 2020 and 44,095 stolen in 2021, Queensland is the state most affected by car theft. This has been attributed to a lack of enforcement in rural areas and the proliferation of drug-related offenses.
What's more, 2022 looks to be on track to surpass the annual number of thefts from 2021. According to a recent report, there were more than 17,200 car thefts just between the months of June and July this year.
Victoria Car Theft Statistics
11.

Victoria was right behind Queensland for most cars stolen in 2021.
(Which Car)
With 15,353 stolen vehicles reported in 2021, Victoria was a close second for most stolen vehicles in Australia that year.
It's interesting to note that while Victoria has some of the highest car theft rates in Australia, one of the safest places in the country lies on the Victorian-NSW border—the city of Albury.
According to car insurance data, there were only 134 reported instances of grand theft auto in Albury in 2021—quite the stark contrast from Victoria's 15,353.
New South Wales Car Theft Statistics
12.

New South Wales came in third for most stolen vehicle reports in Australia in 2021.
(Insurance Business Australia)
In 2021, police data showed New South Wales as being the third-most place for car thefts in Australia. There were a total of 10,473 vehicles stolen last year.
While this figure puts New South Wales in third place for most stolen vehicles, it's still relatively low comparatively, with 1.8 cars stolen per 1,000 vehicles.
Tasmania was slightly higher, with 2.1 vehicles stolen per 1,000 cars. South Australia surpassed both, with a rate of 2.3 car thefts for every 1,000 registered vehicles.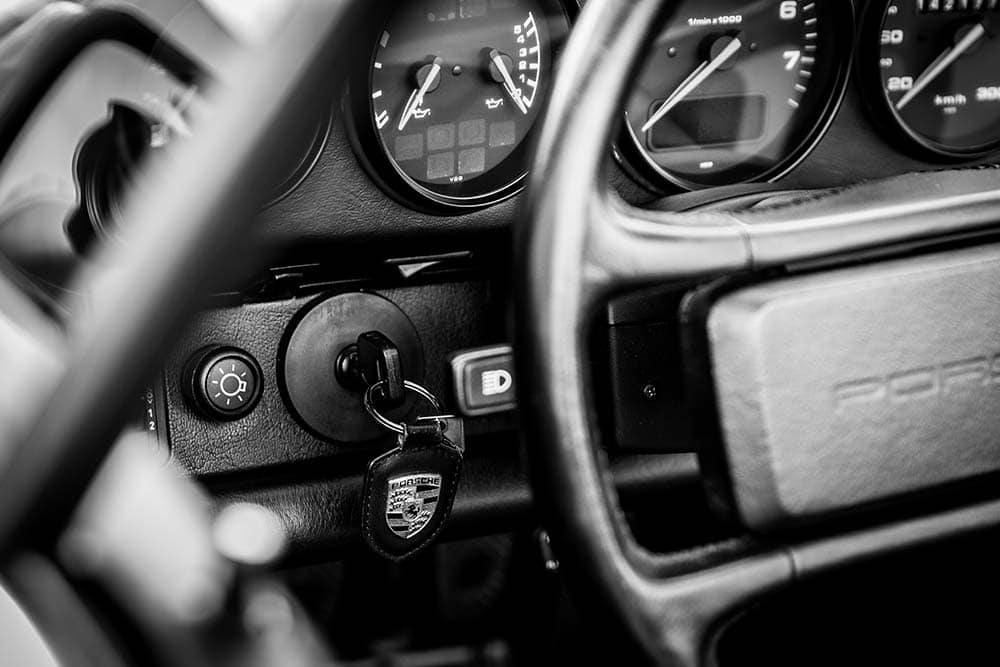 13.

New South Wales likely owes its low theft rate to its high registered vehicle count.
(Which Car)
With just 1.8 car thefts per 1,000 residents, New South Wales is one of the safest places in the country to live if you want to avoid your vehicle getting stolen.
As per data, the low theft rate is more than likely due to New South Wales having the highest number of registered vehicles in all of Australia. As a result, the risk of theft per capita is much lower than in other states and less likely to make you a target for theft.
Frequently Asked Questions About Car Thefts in Australia
How many car thefts have occurred in Australia in the past year?
According to the most recent data from 2022, there were over 38,000 reported cases of car theft in Australia. This figure represents a decrease of 34% compared to 2021. While this decline is encouraging, it still remains a major danger to Australian car owners.
What states are most affected by car theft?
Queensland, Victoria, and New South Wales are some of the states most affected by car thefts in Australia.
What types of vehicles are most commonly stolen?
Cars are the most common target for thieves in Australia, accounting for over 70% of reported thefts. Motorcycles and commercial vehicles are also at risk of theft, though the number is much lower compared to cars.
What methods are used by thieves?
Car theft in Australia can be done by various means, including breaking into unlocked vehicles, using stolen keys, or even hacking into vehicle systems.
What are some ways to prevent car theft?
The best way to protect your car from theft is to ensure it is always locked and store any keys securely. Additionally, installing an immobilizer or vehicle tracking system can help deter thieves and make locating stolen vehicles much easier.
Lastly, be sure to park in a safe area and never leave valuables such as laptops or phones visible in your car.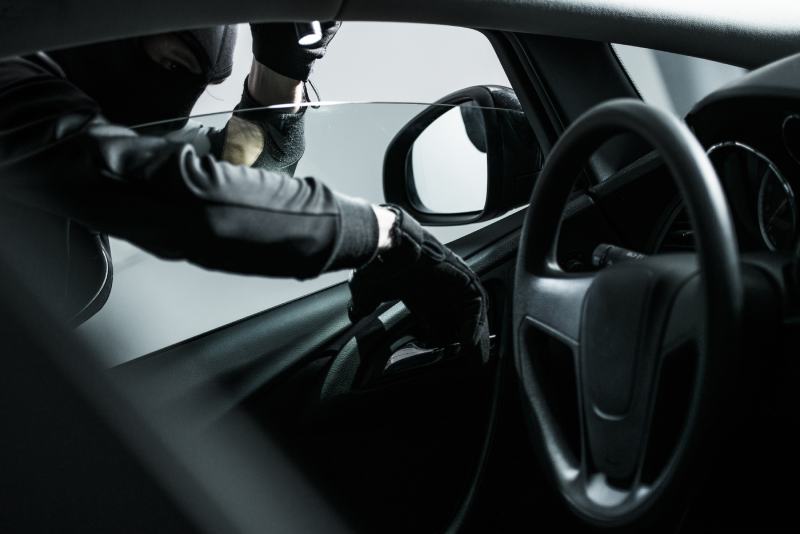 What should I do if my car is stolen?
If your vehicle has been stolen, contact the local police and provide them with the details of your car, such as the make, model, and registration number. Additionally, file a claim with your insurance company to help cover any losses.
What is the average cost of a stolen car?
The average cost of a stolen vehicle in Australia is approximately $6,000. However, this amount can vary depending on the age and condition of the vehicle.
Should I try to stop a car thief?
No. You should never attempt to intervene in a crime or try to physically stop a car thief, as this can put both you and the thief at risk of injury.
If you suspect someone is attempting to steal your car, it's best to contact the police immediately and provide them with information such as make, model, colour, and registration of the vehicle. The police can then take necessary actions to apprehend the thief.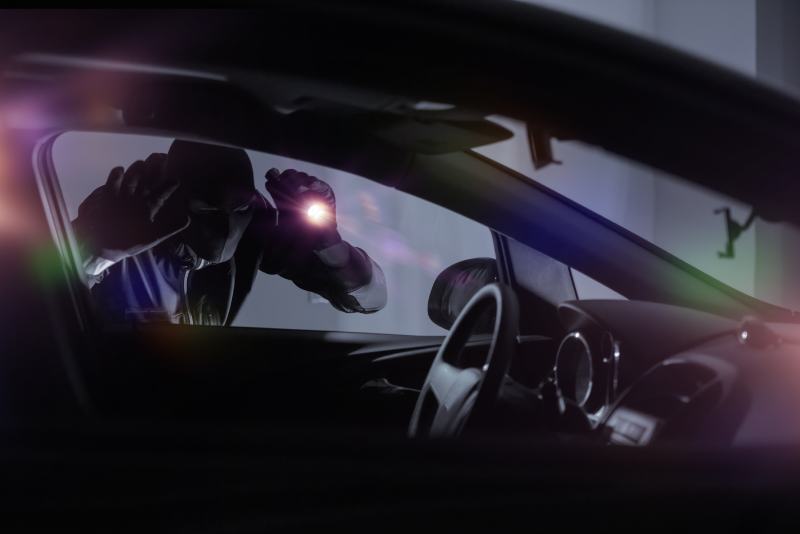 Are there any other risks associated with car theft?
In addition to financial losses caused by car theft, victims may face emotional trauma and even legal repercussions if the stolen vehicle is used for criminal activities. It is important to practice proper car security measures to help protect your vehicle from being stolen.
Overall, car theft remains a major concern for the Australian community. By understanding the risks and taking preventative measures, vehicle owners can help reduce their chances of becoming victims of this crime.
With proper security precautions in place, drivers can rest assured that they are doing their part to keep their vehicles safe.
Conclusion
Car theft is an increasing concern for many Australians, and these statistics reflect a worrying trend. It is essential that vehicle owners take measures to protect their vehicles from being stolen, such as always locking their cars when unattended and parking in areas with high levels of security.
Additionally, investing in anti-theft devices can be beneficial in deterring thieves and increasing the likelihood of recovery. By taking these preventative measures, car owners can reduce their risk of being a victim of vehicle theft.
Finally, if your car is stolen, it is important to follow the proper reporting procedures as soon as possible to increase the chances of finding your vehicle and bringing those responsible to justice.
Related Read:
---
Featured Image Credit: Daniel Jedzura, Shutterstock