6 Tasty Celery Juice Recipes (with Pictures)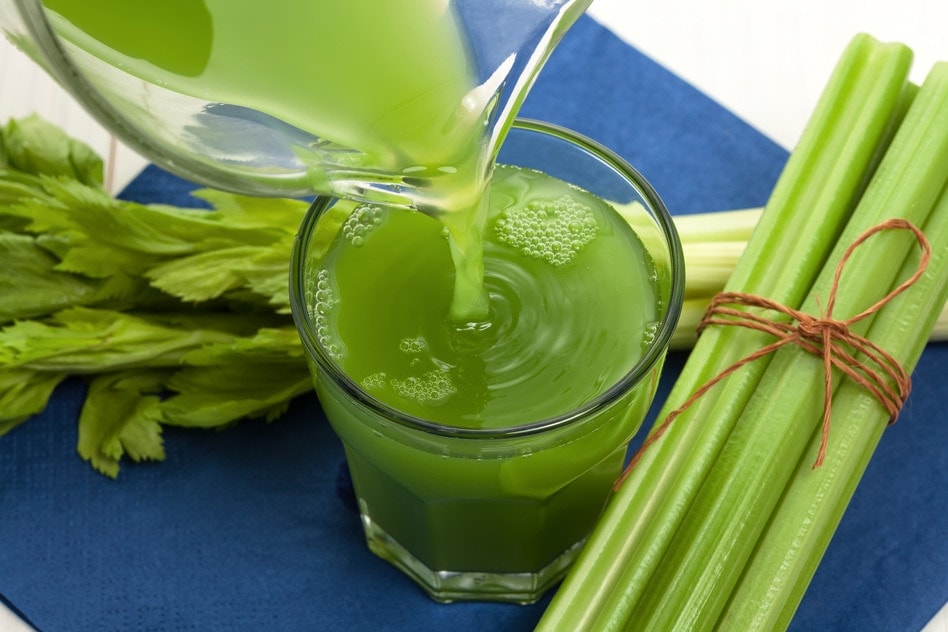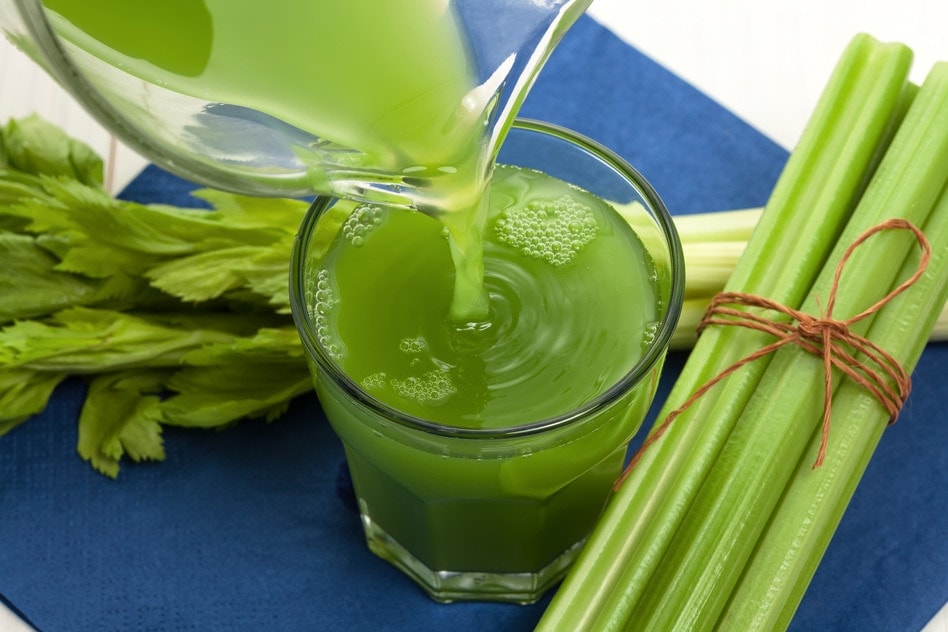 Celery is an underrated superfood – this stocky vegetable is packed full of vitamins (A, K, E) and minerals (potassium, folate) and aids a ton of common day ailments such as poor or slowed digestion, inflammation, high blood pressure, and high cholesterol.

The 6 Tastiest Celery Juice Recipes
Juicing celery takes the consumption of this understated veggie to a whole new level – packing a ton of the benefits celery has to offer into a simple, once a day drink that beats eating an entire stock daily. If you are committed to improving your health, incorporating one of these genius celery juice recipes into your routine will certainly do the trick!
1.

Sweet Celery Juice
Just as the name suggests, this recipe enhances the celery flavor with something sweet – apples. This fruit is a great additive to your celery juice as it also has a long list of health benefits. Get the recipe here.
---
2.

Pineapple Celery Juice
With a splash of pineapple, this recipe is so delicious you'll look forward to your daily dose of freshly prepared juice. Get the recipe here.
---
3.

Celery Ginger & Lemon
This blog calls their recipe a magic elixir – claiming it provides healing to your body from the inside out starting by boosting your immunity! Just as the name suggests, this recipe only includes these 3 simple ingredients. Get the recipe here.
---
4.

Carrot & Celery Juice Recipe
Not only does this recipe highlight the rich and earthy flavors of the carrot, but it also provides the refreshing zing of freshly squeezed oranges. Get the recipe here.
---
5.

Spinach Cucumber and Celery Juice Recipe
Combining three of the most powerful vegetables creates the perfect health inspiring juice. 
Get the recipe here.
---
6.

  Pure Celery Juice Recipe
Now if you are someone looking to keep your celery juice as authentic as possible, this recipe will help you do just that. They offer a recipe that contains only celery including serving requirements. They also have a fun recipe noted at the bottom for those who are not entirely sold on celery only juice. Get the recipe here.

Tips for Maximizing your Celery Intake
Celery has more to offer than just its splendid juicing capabilities – which is why we thought we'd share a few tips on how to maximize the entire celery stock once the juices have been extracted.
While our bodies are not able to fully digest the fiber left from our juicing it still plays a part in maintaining a healthy digestive tract and flushing toxins and cholesterol. You could consider adding this excess roughage into a cake or muffin batter, soup stock, or pasta sauce.
However, keeping the leftover fiber is not essential, as you have already consumed the most beneficial aspects of the veggie!
Looking to purchase a new juicer? Find one that fits your needs with one of these:

Wrapping Up
Thank you for reading about our favorite celery juice recipes! We hope that you were able to find one here that's suitable to your taste and dietary needs. For long term benefits, we recommend that you keep these recipes on hand, and make them regularly (daily if possible!). Lifestyle changes are the key to successful and healthy living!
Loved these ideas? Check out a few other great recipe posts: 
---
Feature Image Credit: phasinphoto, Bigstock