Coleman vs. Intex Above-Ground Pools: Which Brand is Better?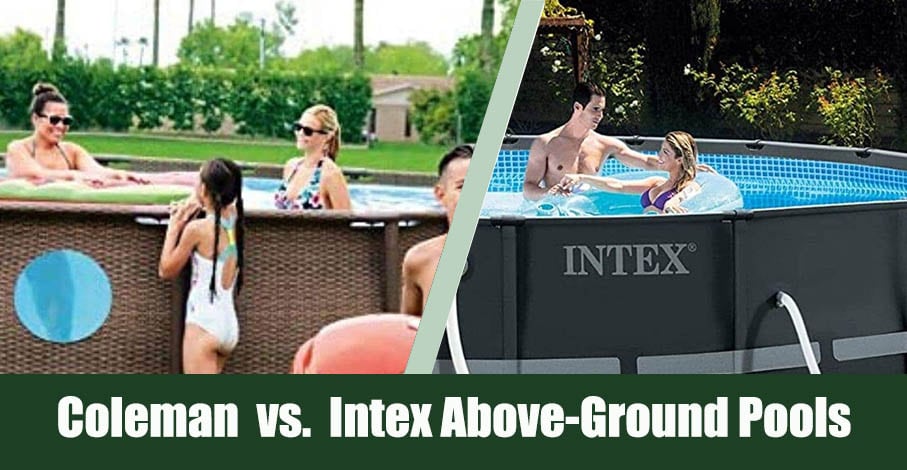 Review Summary
After too many years of running through the sprinklers and borrowing friends' pools, you have decided to take the leap and purchase an above ground pool. With the fair pricing, ease of installation, and hours of guaranteed fun, an above ground pool is a great way investment into a summer full of joy.
Coleman and Intex are two leading above ground pool manufacturers. Both of these companies make great pools. We will break down which brand may be a better solution for your needs.

What Are the Differences Between Them?
Although there are many models that you can compare directly, we will examine the difference between Coleman and Intex as a whole.
Performance
When it comes to holding up for years and continuing to bring your family enjoyment, both of these brands will stand out. The designs are straightforward to set up and maintain; most models can be put together by two people in a few hours. The one thing to keep an eye out is the performance of the pump. The Intex tends to sell pools with a slightly underpowered pump. You can always replace it with something that works better, but keep that in mind when you are making your purchase.
The Intex and Coleman pools mostly use a cartridge filter. Cartridge and Sand are the most common types of pool filters used in above ground pools. Cartridge filters do require regular maintenance and replacement of filters. They will, however, do a good job cleaning a smaller size pool without much trouble.
Price
Pricing is almost identical across these two brands. However, Intex does offer some lower-priced options that Coleman does not. These are not the high quality more substantial above ground pools, but they do exist if you are looking for a bargain-priced item.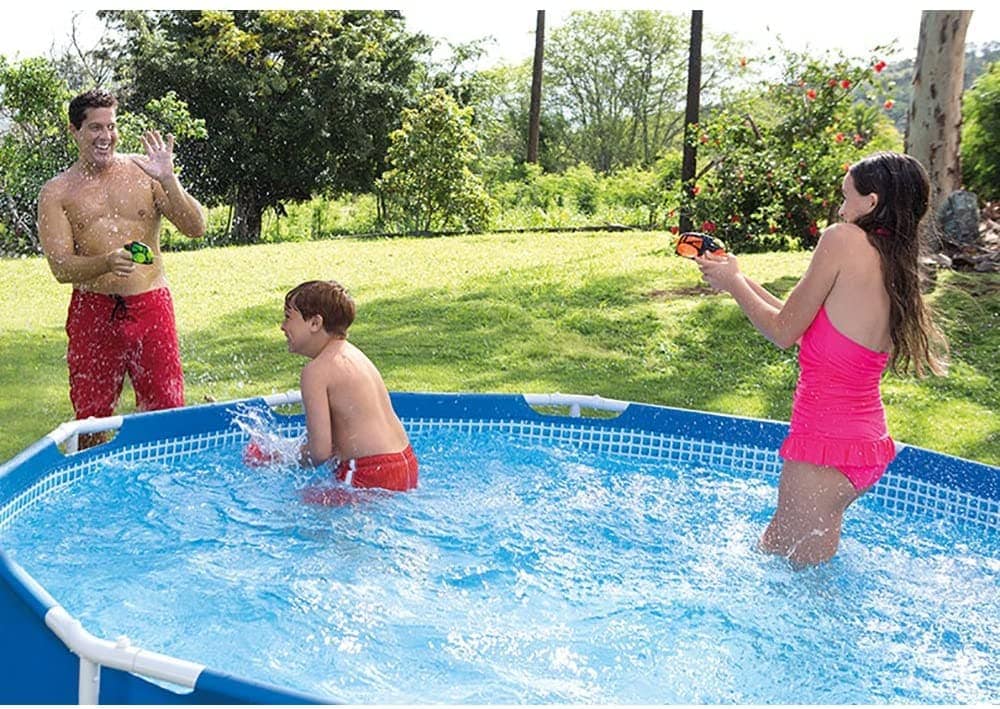 Durability
Both Intex and Coleman are well-known companies that make a variety of products. Coleman leads the way when it comes to camping products. Intex makes more inflatable products, including inflatable hot tubs and rafts as well. Each company understands what it takes to keep outdoor products working and looking good for years.
Design
Edge: Coleman
There is a multitude of designs that you can choose from depending on which manufacturer you decide to go with. Although both Intex and Coleman have models that look almost exactly like most people will say that the Coleman pools are easier to clean.
Above-ground pools will come with a ladder, but because this is a kit, the ladder is usually a lower grade ladder. If you are looking to get up and running, it will work, but long term, you may want to look into a replacement. Keeping in mind that both the pump and ladder may at some point need replacing might make it worth it to look into a little more expensive pool from the start.

Quick Rundown of Coleman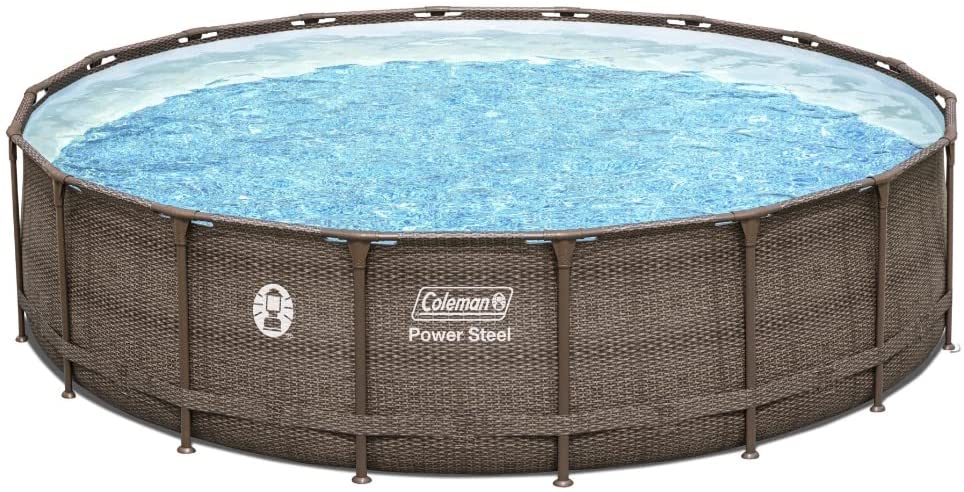 Coleman specializes in camping equipment, but they know how to make a quality pool as well.
Pros
Most models come with a pump and a ladder
Outside of the pools available in several options
Many different size pools to choose from
Easy to install and operate
Cons
Customer support not as strong as Intex
Rust can be an issue long term

Quick Rundown of Intex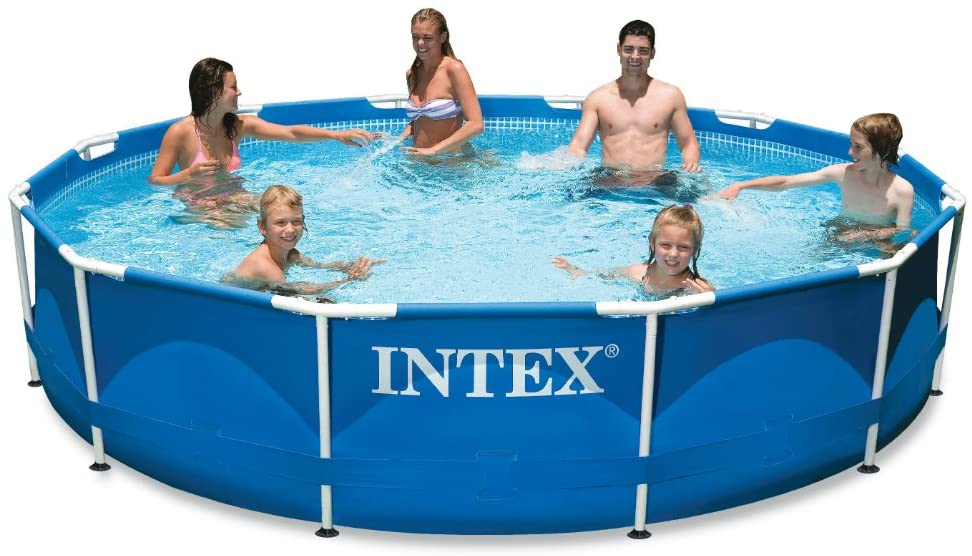 Intex is considered to be a bit more of a pool company than Coleman. They specialize in inflatables and outdoor recreational items.
Pros
Most models come with a pump and a ladder
Easy to install and operate
Accessories and upgrades available
Cons
Filter seems a bit more underpowered than other brands
Rust can be an issue long term

What the Users Say
Coleman
Users very well receive Coleman swimming pools because of ease of setup and maintenance. Most people recommend getting a pool vacuum in addition to the filter and pump to help keep the bottom clean. The negative reviews we saw were mainly because of leaks. The standard model options seem to leak rarely, but the Coleman pools with porthole windows do tend to leak after a few years. The excellent news Is that there are plenty of high-quality options that don't even leak, and people use them for years!
Intex
When it came to the Intex Pools, we found hundreds of positive reviews and a few negatives.
The negatives were related to the connections around the outside of the pool area. If you have never done a pool installation before, it can be hard to get the connections tight enough to prevent leaks. Another complaint is getting the pool area leveled before placing it down. Although this issue is not specific to Intex and it is related to above ground pools, in general, make without a level pool, there will be continued maintenance issues.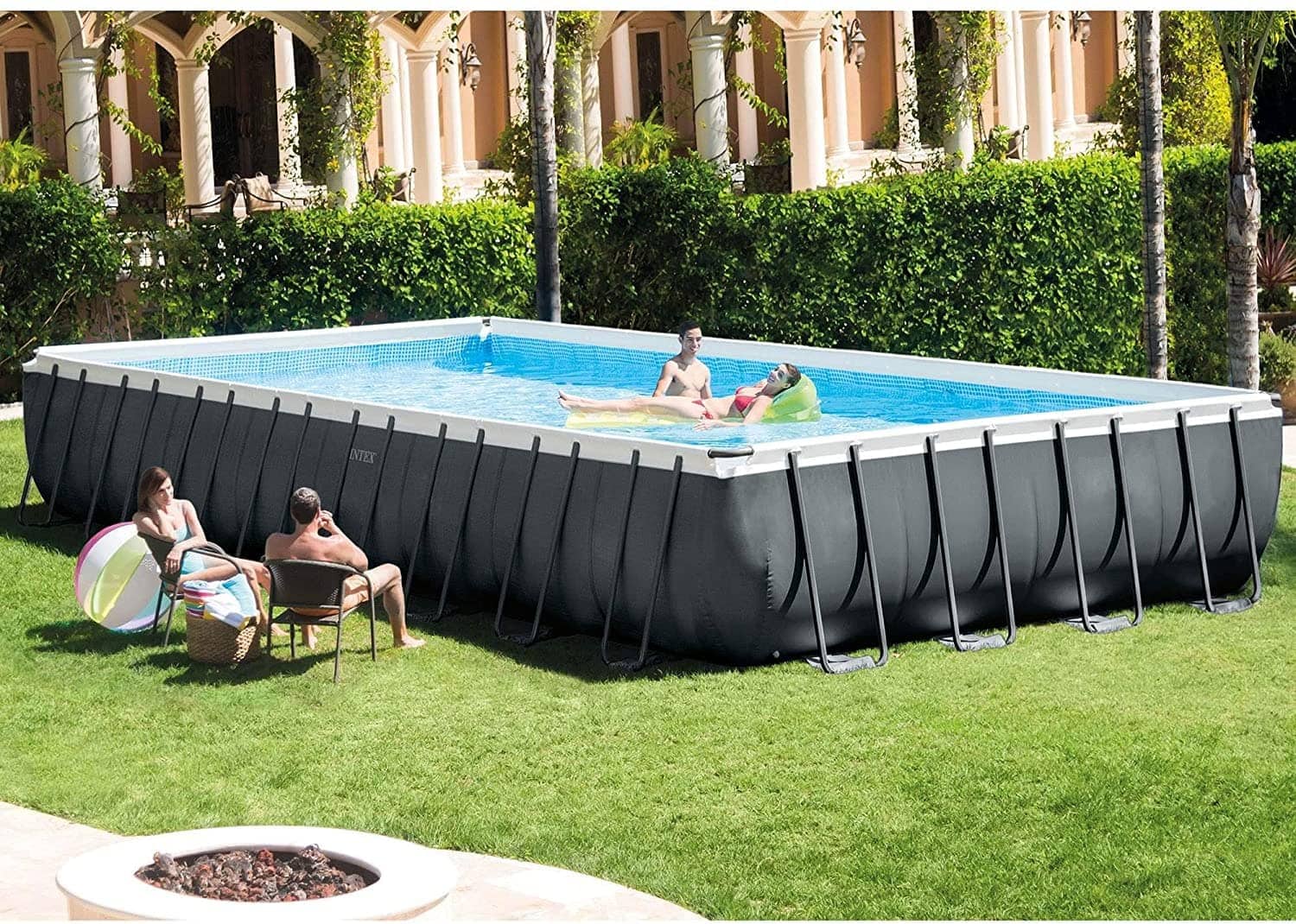 The Consensus
The consensus when it comes down to Coleman or Intex can't be decided on a brand level. Each brand has models that are very well built and hold up a long time, and others that are poorly reviewed and have issues with leaks. Our best suggestion is to compare the model that you like between the two brands and decide which one makes more sense. The pricing and features should be relatively close that the decision can be based on customer experience.

Conclusion
When it comes to buying an above ground pool, two of the very best companies out there are Coleman and Intex. They offer several shapes and some lovely looking exterior designs to help your yard stay beautiful even with a big tank of water in it! Be careful which model you purchase as some were subject to leaks and be prepared to upgrade both eh ladder and the pump at some point in the life of your pool. For an inexpensive and homeowner-friendly way of getting a swimming pool, these Coleman and Intex kit are both worth considering.