17 Colonial Interior Design Ideas (with Pictures)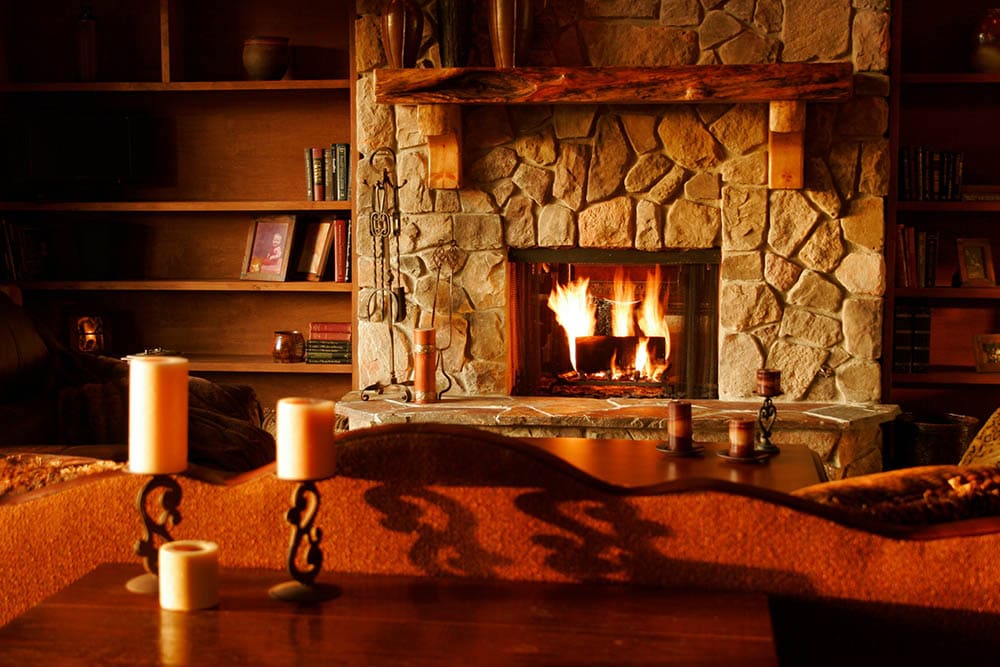 Colonial design is having a massive comeback, and many people are looking for colonial-style homes that will reflect the colonial trend indoors and outdoors. People love this style due to its adaptability and the various options that can make your home look stylish and timeless.
Because of the versatility of the colonial style, some people are unsure how to combine all the details to reach their desired look. As this style is unique, your home interior could quickly become tacky, or over the top, so you should pick out all the decorations carefully.
This listicle will provide you with 17 colonial interior design ideas that should help you figure out your home's new aesthetics.
What is Colonial Interior Design?
Colonial interior design dates back to the colonial period in the US and stems from the style of homes back then.
The style has many variations, and the most famous colonial design types are:
American colonial
British colonial
Dutch colonial
Spanish colonial
French colonial
Georgian colonial
Nowadays, there's even a mixture of colonial styles with modern details that represent the modern colonial style. All variations have unique features that make the style stand out, and because of that, the whole colonial style is pretty versatile as you can combine different types to achieve your desired look.

The 17 Colonial Interior Design Ideas
1.

Use natural materials
Colonial style is about natural materials such as brick, stone, wood, copper, and clay. Try to incorporate them into your interior by leaving exposed bricks, making wood beams, and other accents that will highlight all the organic materials in your home.
The natural materials will look elegant and timeless while increasing the sustainability of your home. Also, they will help you connect with nature and create a perfect balance of indoor and outdoor spaces combined together.
---
2.

Paint the interior in typical colonial colors
During colonial times, people went for simple, natural colors to enhance the area and the rest of the decor. Typical colonial colors nowadays include:
Pale green tones
Pale peachy tones
Pastel yellow tones
Soft pink tones
Different variations of brown tones
Light blue tones
Taupe tones
All of these colors will make your home seem pleasant and inviting, which is what the colonial style was all about. They will help you make an airy, light atmosphere while reflecting light and making the space seem larger.
---
3.

Install a fireplace in the living room
Throughout the colonial era, people spent most of their time in the living room, so it was important for that area to be inviting and comfortable. Your soon-to-be colonial living room should be simple and warm, and there's no better way to add warmth to a room than installing a fireplace.
Most colonial homes had fireplaces as the centerpiece of the living room, as fireplaces make the space appear more charming and cozier. As people in that period loved to use bricks and wood, you can make a fireplace out of those natural elements.
---
4.

Install hardwood floors
Hardwood floors are considered a luxury, and people praise them for their appearance and durability. Most colonial homes had hardwood floors, so if you'd like for your home to look and feel colonial, hardwood floors are a must.
Due to their warm colors, your home will look elegant and warm, while they will make it beautiful for years to come. Hardwood is timeless, and if you ever decide to change styles in your interior design, they would still look good with any other aesthetic.
---
5.

Use craftsman furniture
Rustic, craftsman furniture is a great way to add a colonial feel to your home. Go for furniture pieces made of full wood, and choose wood varieties such as maple, cherry, walnut, birch, or pine. The most common options of craftsman furniture are:
Farmhouse tables
Coffee tables
Cabinets
Stools
You can check out local thrift stores that usually have a lot of pieces that reminiscence the colonial style and spirit. Remember to promote simplicity and elegance, so choose pieces carefully as the home can quickly become overdecorated.
---
6.

Choose fabrics that are light and eclectic
People traveled a lot during the colonial era, and they would bring back interesting textiles from all over the world. Every colonial home had influences from other cultures and details from countries such as Africa, Asia, and even India.
To add that spirit to your home, choose light and eclectic fabrics to make your home look and feel spectacular. Use attractive curtains, pillows, rugs, and linens to add fun to the whole atmosphere and make the home more aesthetically appealing.
---
7.

Use natural textures
When it comes to decor that reflects the colonial era, you should choose natural textures as they were pretty popular back then too. People in colonial times had limitations in finding decorative items, so they frequently went with what they could get. The most popular materials that will showcase the colonial style in your home are:
Rattan
Reed
Sisal
Wicker
Wool
Jute
Typically, furniture in colonial homes tends to be of darker shades, so these materials make a perfect contrast and add balance to the environment. You can incorporate these materials in small decorative items such as blankets, rugs, baskets, etc. As colonial style is so diverse, there are many different options you can try out.
---
8.

Invest in tropical furniture
The Victorian era influenced the colonial style, although it had adaptations to the whole look. People started to accommodate the Victorian/colonial style and give it a more tropical feeling. Investing in tropical furniture is an excellent way to make your colonial home exciting and inviting.
Choose solid wood pieces with tropical details and patterns or look for materials such as rattan and leather. You can add a couple of darker furniture pieces with tropical charm to add contrast to the light colors colonial homes typically have.
---
9.

Install shutters
Almost every colonial home had traditional shutters that helped control the airflow in the home while making it more aesthetically pleasing and contributing to its overall look. You can play with the design and choose different types of wood for your shutters, and you can decide if you want to paint them or leave their natural color.
An excellent thing about window shutters is that they're typically inexpensive to install, but they will enhance your home and make it even more beautiful.
---
10.

Consider ceiling fans
Ceiling fans were necessary for colonial homes as there weren't technological advances such as AC that people have today. The ceiling fans were a great way to keep your home cool and allow the air to circulate in the area, while they also had a decorative purpose. That's why a ceiling fan would be a great way to add a touch of colonial style to your home.
You can put up a ceiling fan in your bedroom or living room, and you'll have the freedom to play with the shape and size of the fan, although it's best to choose something of natural tones and materials. As this is one of the room's centerpieces, you can go for a unique, eclectic ceiling fan that will stand out and be a showstopper when someone walks into the space.
---
11.

Use diverse accessories
Brittan, France, Spain, Netherlands, and other countries had a significant impact on the whole colonial design, and they brought various accessories to the table for the new colonial-style generations to follow. To add that spirit to your colonial interior design, use different accessories and details to make the home stand out.
Put up a shelf with a bunch of books, and add candles, handmade carvings, globes, boxes, maps, masks, mirrors, telescopes, and anything you have in mind that reminiscences those years. That way, your home will look like a storybook filled with experiences and trips from all around the globe.
---
12.

Don't forget about plants
British people had a fascination for all new plant species they found on American grounds, and many of them loved to showcase various plants in their colonial homes. That trend stands until this day, so if you want to make your interior design more colonial, invest in different plants such as ferns, palms, and other exotic potted plants.
They will bring diversity and a tropical feel into your home, making it more elegant and sophisticated. Before choosing plants for your home, research more about them to find plants that fit into your lifestyle. Once you select your preferred varieties, don't be afraid to show them off in all areas of your property.
Adding greenery will make your home more beautiful while pleasing the eye of everyone entering the room.
---
13.

Use bold colors and patterns in bathrooms and bedrooms
Although the authentic colonial style was on the simpler side, modern colonial allows you to think out of the box, so bold colors and patterns in bathrooms and bedrooms are a great way to add a touch of modern colonial to your spaces. Go for different shades of blue, green, and yellow, and don't be afraid to use patterns wherever possible.
The key is maintaining a perfect balance between simple and edgy, so choose certain details that will represent the focal point while making the rest of the decor modest.
---
14.

Think about wallpaper or painted wood moldings
An excellent way to create a timeless interior design inspired by the colonial style is to add wallpaper or painted wood moldings to your walls. If you prefer wallpaper, choose motifs with trees, flowers, cottages, and animals as they are connected with the colonial theme. If your home already has a lot of details, you can do an accent wall so that the wallpaper won't be too overpowering.
You can also consider painted wood moldings or paneling that will enhance your walls. Try to keep the colors simple, but ensure they match the paint on your walls. Typically, off-white colors and darker tones are the best options for wood moldings and paneling.
---
15.

Make your staircase stand out
Most colonial homes have a grand staircase that's the focal point of the entryway. It's an important part of the home as that's where you'll greet guests and welcome them into the space. Making your staircase lavish and luxurious is a great way to add personality and your personal touch to the area while keeping it in signature colonial colors and patterns.
You can place a nice carpet over the stairs or mix pale colonial colors with hardwood or other natural elements to enhance the appearance of the staircase. Another excellent detail would be to add photographs on the staircase wall to make it stand out.
---
16.

Put chandeliers over the kitchen table
The colonial style was supposed to show wealth and social position, so many people in the 1600s used bold details to make their homes stand out. Almost every colonial home had a chandelier placed above the kitchen table to make the area feel majestic and spectacular.
That's why placing a chandelier over your kitchen table is a great way to add the colonial spirit to your kitchen. Nowadays, there are various chandelier options on the market, all with unique designs and in multiple sizes, so you'll definitely find something to match the rest of the space.
Another suggestion is to purchase a large kitchen table that can accommodate many people, which was very popular during the colonial era.
---
17.

Add antiques to the decor
Most colonial homes had accessories such as soft furnishings and trunks that people collected during their trips and journeys. You can visit antique shops to find furnishings and accessories from that era, which will enhance the colonial style even more.
If you don't have access or funds to purchase actual antiques, you can use your imagination and basic DIY skills to recreate an antique-style chest, clock, or other decorative items. Overall, an excellent thing about colonial style is its versatility, so you can be flexible as long as you make the decor practical and simple.

Conclusion
When it comes to colonial decor and interior design, there are so many options and variations of decor and furniture that you can use. Try to keep things simple but add exquisite details that will have a story of their own and bring your home to life. Don't forget to add your stamp to enhance the look even more!
---
Featured Image Credit: Timothy Eberly, Unsplash