11 Construction Industry Statistics and Trends (2023 Update)
Note: This article's statistics come from third-party sources and do not represent the opinions of this website.
In the construction industry, as in all industries, the big news was the global Covid pandemic. Projects of all sizes were put on hold or canceled, and some businesses failed, especially as expected projects were canceled in the wake of an uncertain economy.
However, the industry has started to bounce back, albeit with persistent labor shortages. The industry is also expecting stricter regulations aimed at curbing waste. It is also impossible to say how Covid will behave and whether there will be any more enforced lockdowns and closures, making industry predictions very difficult.
Click below to jump ahead:
Top 11 Construction Industry Statistics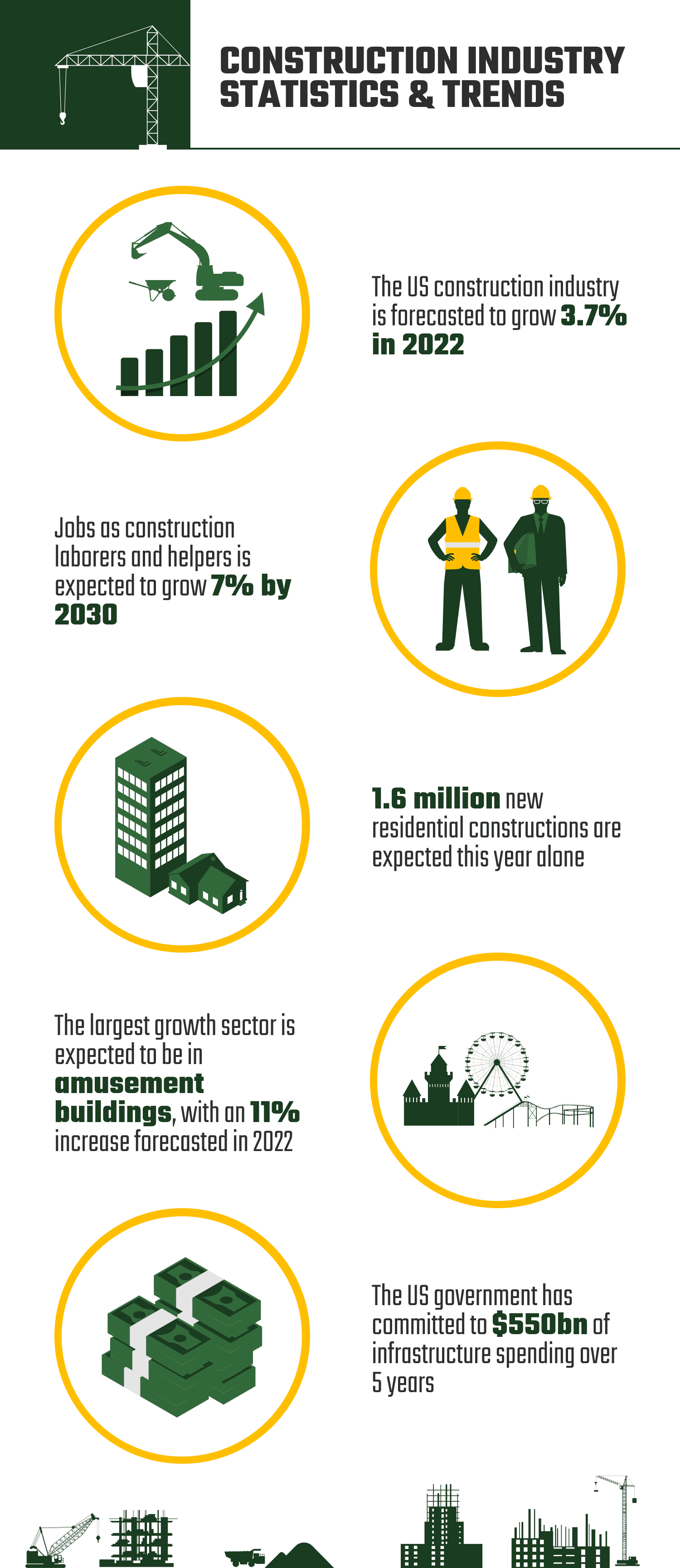 State Of The Industry
1.

The US construction industry is forecasted to grow 3.7% in 2022
(Research and Markets)
The construction industry contracted 0.2% between 2019 and 2020, primarily as a result of the effects of coronavirus. The industry was forecasted to fall further in 2021, but there was considerable expenditure on private housing projects and new builds. As a result, by the end of 2021, the whole industry was expected to see total growth of 1.8% and is forecasted to grow even more rapidly in 2022, with a 3.7% increase now slated. This, despite a lack of building materials and labor shortages.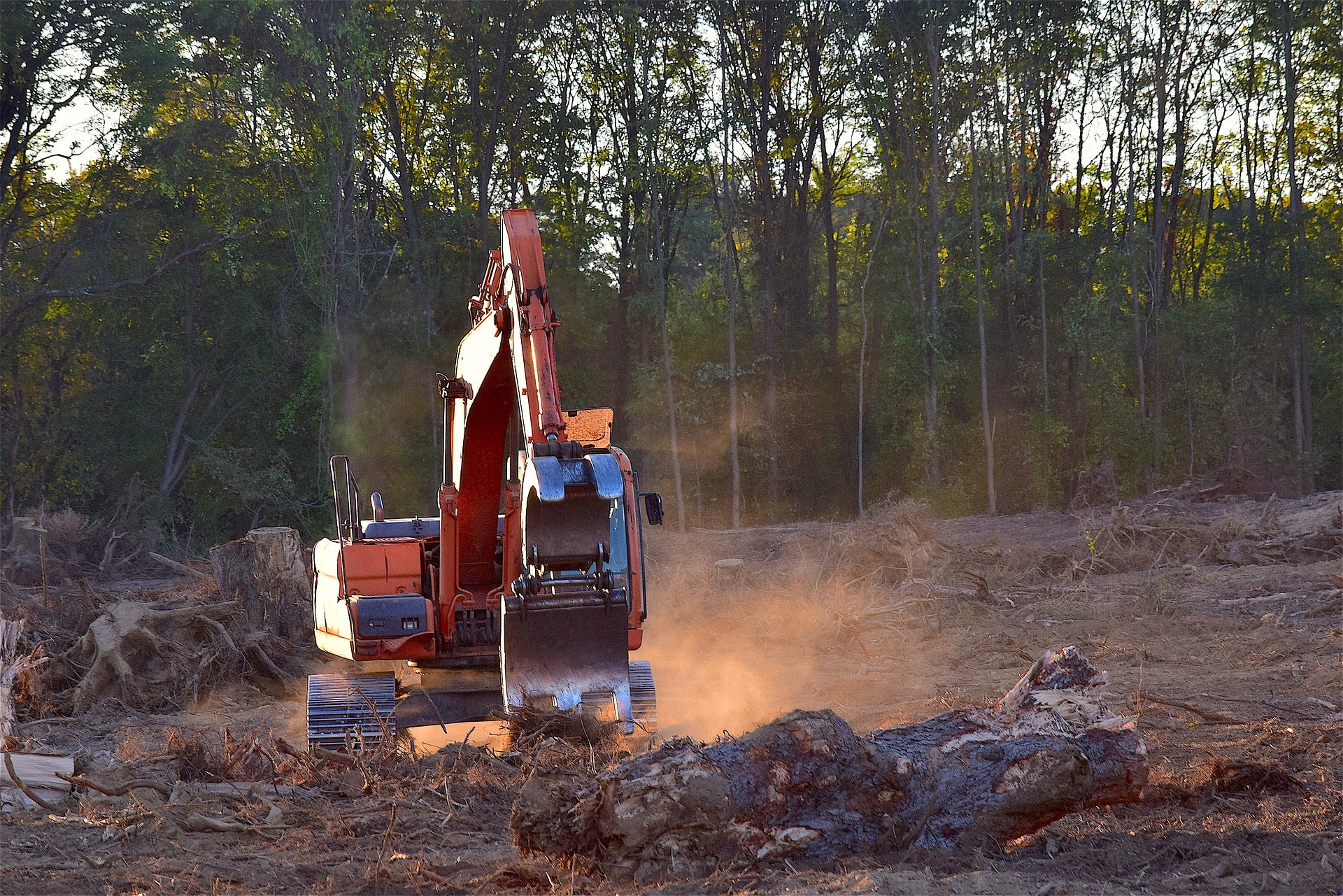 ---
2.

Jobs as construction laborers and helpers is expected to grow 7% by 2030
(U.S. Bureau Of Labor Statistics)
In 2020, there were 1.5 million jobs as construction laborers and helpers. By 2030, this figure is expected to increase by an additional 109,100, representing a 7% increase in 10 years. This is roughly equivalent to the growth expected across all job types and in all industries.
---
Construction Sectors
3.

1.6 million new residential constructions are expected in 2022
(Statista)
Residential construction starts, or the number of new residential construction projects that will begin in the year, are expected to total 1.7 million in 2022. This includes 1.28 million single family residential properties and 400,000 multifamily buildings, up from 1.2 million and 396,000 projects respectively.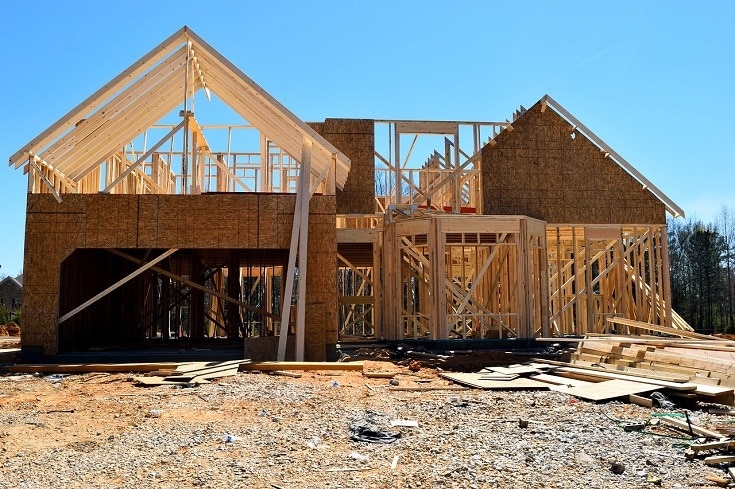 ---
4.

The largest growth sector is expected to be in amusement buildings, with an 11% increase forecasted in 2022
(Statista)
Although residential buildings are expected to contribute to total sector expenditure in 2022, it does not represent the greatest opportunity for construction. The largest gains are expected to come from amusement buildings, which will experience an 11% growth in the year.
---
5.

New religious building constructions are expected to fall 3%
(Statista)
In contrast, the sector that will see the worst 2022 performance will be religious buildings. This sector is expected to endure a 3% loss compared to 2021.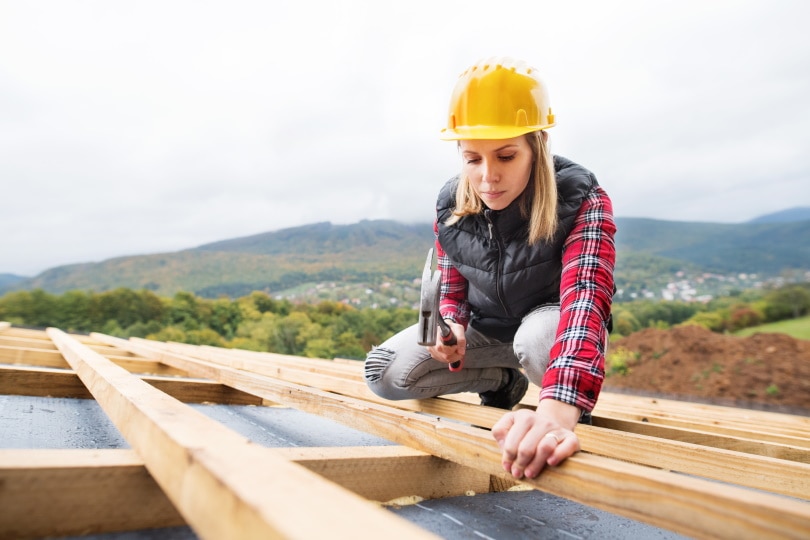 ---
6.

The government has committed to $550bn of infrastructure spending over 5 years
(Research and Markets)
Although it does fall some way short of the promised $2.3 trillion package, Joe Biden has committed to spend $550 billion on various infrastructure projects. This expenditure comes on top of the $450 billion that has already been promised, bringing the total to a much needed $1 trillion. Although it does include spending on projects other than construction, the majority of the money will flow to the construction industry.
---
7.

20% of the money, $110bn, will go on repairing and building roads and bridges
(Think.ing)
The government investment in infrastructure will not all be spent on actual construction, but most will. 20% of this latest promise, or $110 billion, will be spent on improving and repairing roads and bridges, as well as on the construction of new ones. Specifically, $40 billion of the money will be spent on bridges.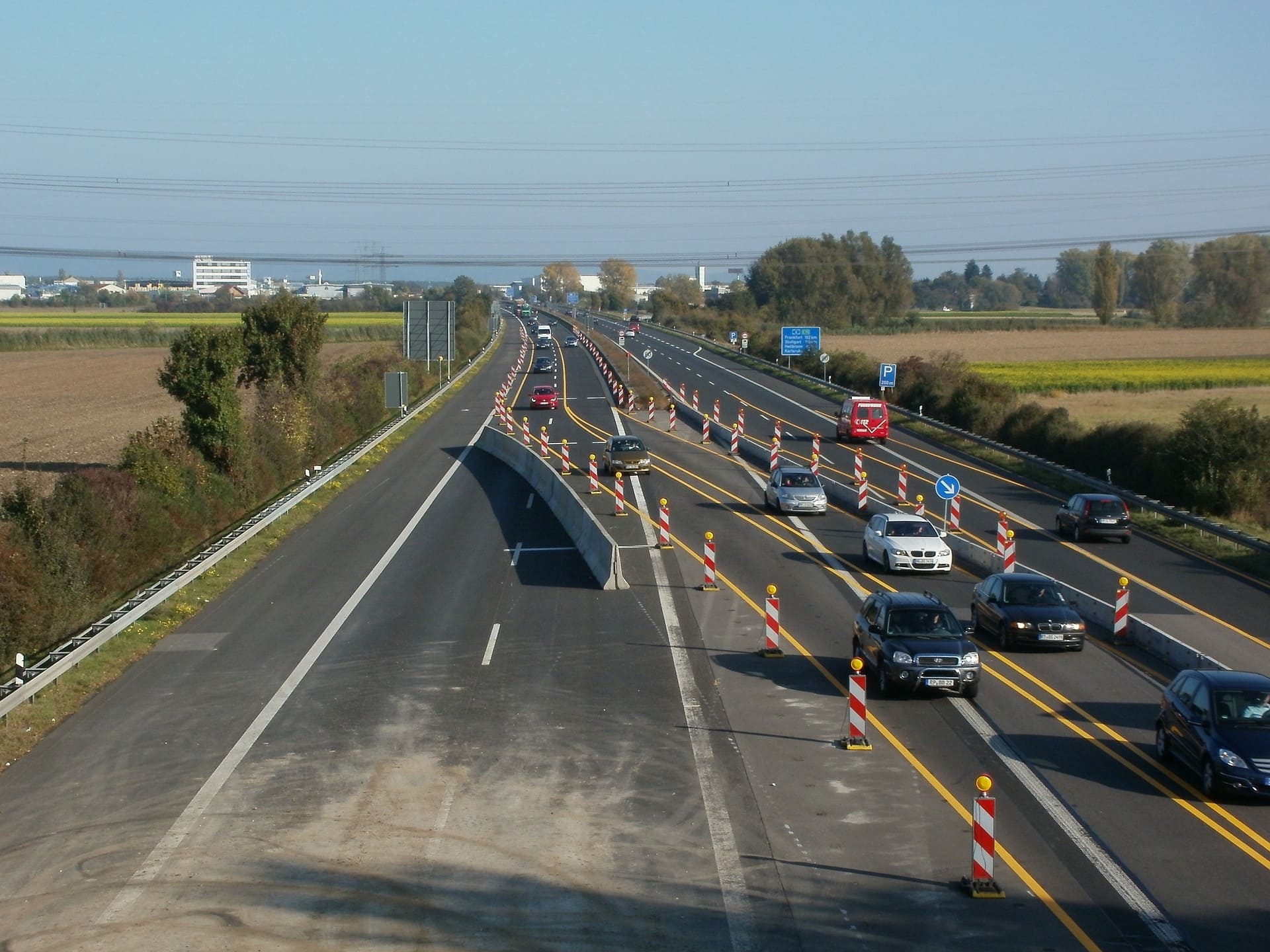 ---
8.

Other sectors to gain from the investment include power infrastructure ($73bn), rail ($66bn), and broadband ($65bn)
(Think.ing)
$73 billion will go towards the improvement, repair, and building of power infrastructure, primarily concentrating on renewable energy sources and their implementation. $65 billion will be spend on broadband infrastructure – the money will be used to improve access for low-income and rural areas so that all Americans have access to the Internet. Another $66 billion will be spent maintaining and improving the Amtrak rail network. As well as improving public transport reliability, the government aims to modernize the rail fleet and improve its services.
---
Trends In Construction Technology
9.

Private sector investment may be concentrated on green initiatives
(Think.ing)
A lot of the government money is earmarked for green and renewable projects. Money will be spent on improving renewable energy networks, low-carbon technologies in and around ports and airports, and on electric vehicle infrastructure, for example.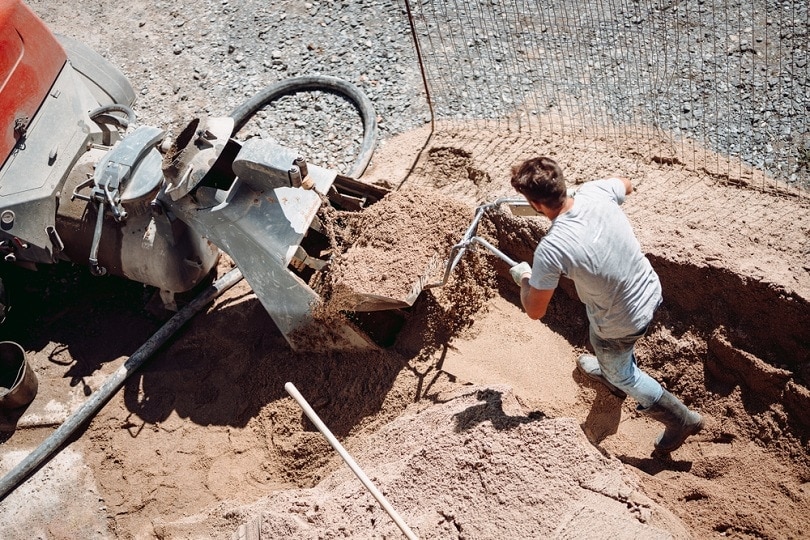 ---
10.

Investment in construction technology will continue to increase
(BigRentz)
The Covid pandemic has brought changes to the construction industry: specifically, it has seen a greater use of technology. 3D printing has reduced shipping requirements. Robots can undertake some of the riskier work and can even complete some construction with minimal human intervention. Although technology is not expected to replace the human workforce, it will continue to improve working lives and enhance projects.
---
11.

Drone usage is one of the fastest growing trends in construction
(BigRentz)
Drones are used in many industries and for a wide variety of purposes, including in the construction industry. Drones can be used for aerial photography, but they can also be used for 3D mapping. They can quickly and safely complete jobs that might put people at risk when completing the same task. Their use has increased 239% year on year, and this is expected to continue to rise in 2022 and beyond.
Frequently Asked Questions About Construction Industry Trends
What Are The 3 Main Sectors In The Construction Industry?
The three main construction sectors are:
Residential – This includes properties for single families or individuals, as well as those for multiple families.
Non-residential – Non-residential construction is the building of any property that is not used for residential purposes. It includes offices and commercial buildings, and also includes buildings like hospitals and prisons. Hotels are also considered non-residential, even though people do reside or sleep in all of these buildings.
Engineering – Engineering construction primarily deals with the building and repair of infrastructure services. For example, oil and gas, energy, and manufacturing plants, are all considered engineering construction projects.
Where Is Construction Booming?
The construction industry changes annually, but in 2022, it looks as though Texas, Florida, Georgia, and Arizona are the US states that will see the biggest construction industry boom. Texas is experiencing a boom because of the resurgence of the oil industry. Cities like New York will see an increase in construction because they have the fastest moving real estate industries and more people look to move to large areas. (Landpoint)
How Much Do Construction Laborers Earn?
Salaries vary according to region and the exact type of work undertaken, as well as the experience of the individual, but the median salary for a construction laborer, in 2020, was $37,890 while the top 25% made $50,330 or more. Chicago is the highest paying city, with an average salary of $66,670, while Hawaii is the best paying state with a salary of $62,690. (U.S. News)
• you might also like: How Loud Can a Human Scream? What The Science Says
Conclusion
The construction industry, like most industries, faced an incredibly turbulent 2020, thanks to stay-at-home orders and forced closures. However, it started to bounce back in 2021 and its resurgence is expected to continue into 2022 and beyond. Nearly 4% growth is expected compared to 2021, with particular focus on residential new builds, although it is amusement construction that is expected to see the greatest annual growth figures.
Religious building construction, on the other hand, will, according to forecasts, see a 3% contraction during the same period. Furthermore, green and sustainable projects are the most likely to see an influx of cash, especially following US President Joe Biden's promise of $1 trillion.
---
Featured Image Credit: bridgesward, Pixabay