9 Construction Injury Statistics in Canada (Updated in 2023)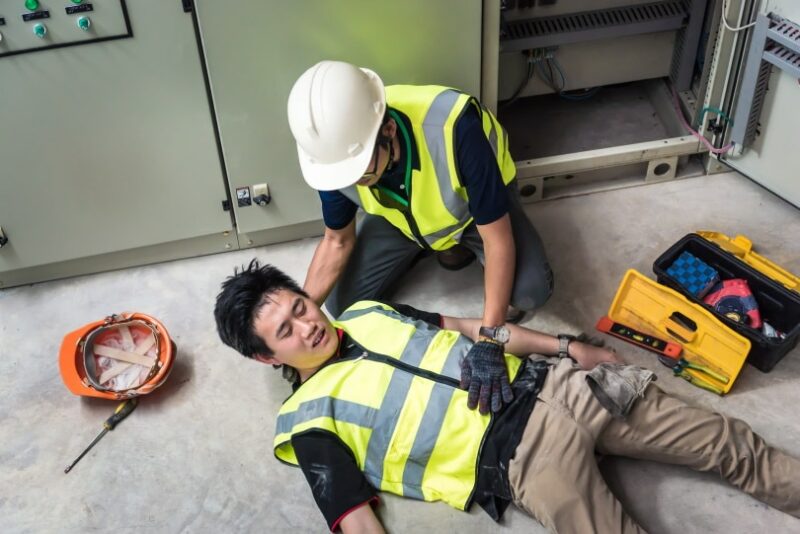 Note: This article's statistics come from third-party sources and do not represent the opinions of this website.
As you might imagine, the construction industry in Canada is huge, employing over 1 million Canadians and making up a large part of their gross national product. As with any large industry, construction is rife with risk and the danger of injury or death. Even when things are well-planned, training is afforded, and equipment is inspected and working, workers still get injured and, occasionally, killed on the job.
The Canadian construction industry, like many in the world, was affected by the recent and ongoing COVID-19 pandemic. As we close the year, many wonder if the pandemic affected the injury statistics in the Canadian construction industry and what other factors influence the number of injuries. The 10 Construction Injury Statistics in Canada below will provide insight into one of the country's biggest and most important industries and how safe it is to be a Canadian construction worker.

The 9 Construction Injury Statistics in Canada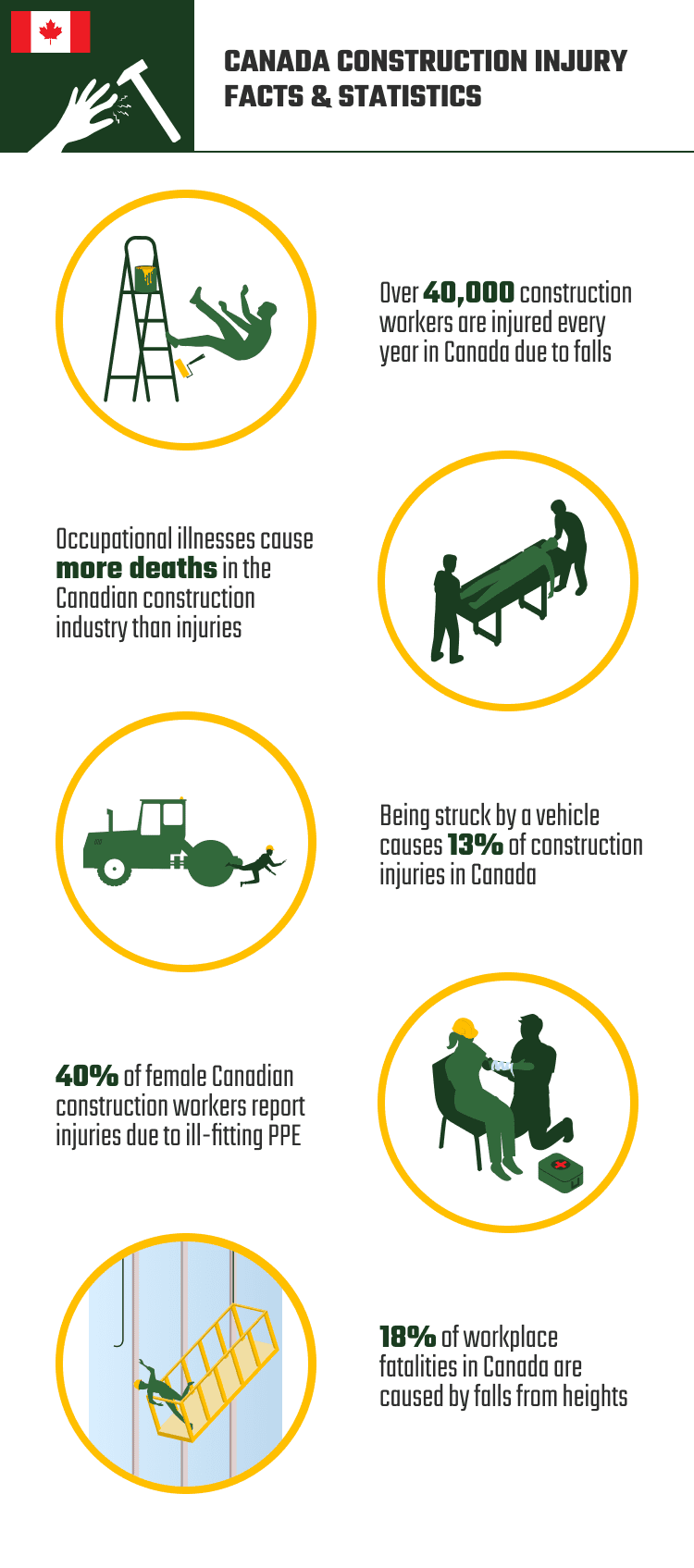 Frequency of Construction Injuries in Canada
1.

Over 40,000 workers are injured every year in Canada due to falls.
(OHS Canada)
In Canada, every year, over 40,000 workers are injured on the job when they fall. Various situations, including poor lighting, missing guardrails, equipment in poor condition, and improper training, cause falls. Many fall-related accidents are caused by fall-protection equipment that is either not provided or incorrectly used.
Some are also caused when workers rush to get a job done or to meet a specific deadline. Canada's various worker compensation boards report that accidents due to falls are one of the most prevalent causes of lost-time injuries.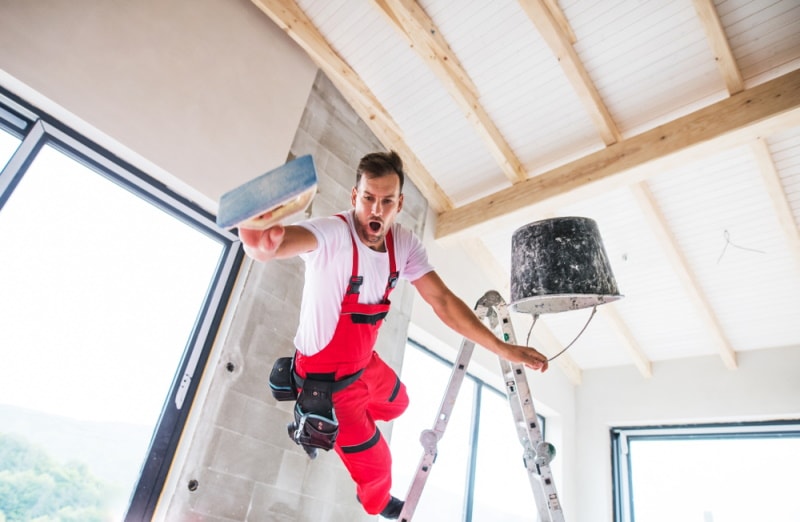 ---
2.

Occupational diseases cause more deaths in Canada than injuries.
(Procore)
Over the past 10 years in Canada, more workers have died due to diseases caused at work than accidents. This is because Canadian construction workers come into contact with toxic substances, chemicals, and products on the job, including asbestos. The COVID-19 pandemic was a factor in this statistic. Asbestos was number one among occupational disease causes.
---
3.

Being struck by a vehicle causes 13% of construction injuries in Canada.
(Procore)
One of the most frequent causes of construction injuries in Canada is being struck by a moving vehicle or another piece of large equipment. Fully 13% of all injuries in the country in the last 10 years were caused by this problem. Some workers were run over by vehicles, crushed between 2 vehicles or a vehicle and an object, or hit by construction equipment as it was being moved around on a job site. Research showed that the lack of proper signage is a significant factor in these types of construction worker injuries.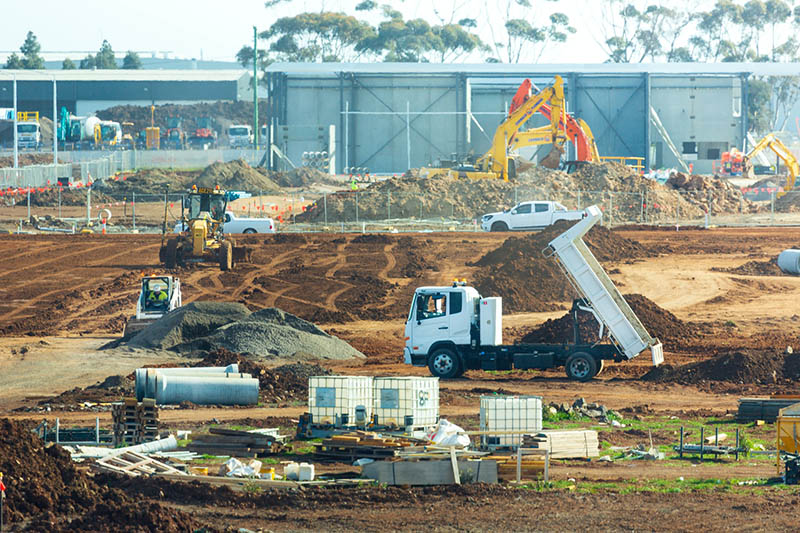 Canadian Men vs. Women in the Construction Industry
4.

40% of female Canadian construction workers report injuries due to ill-fitting PPE.
(Canadian Occupational Safety)
According to the CSA Group, personal protection equipment (PPE) is failing female construction workers in Canada because it's made to fit men, not women. Of 3,000 female construction workers surveyed, 40% reported being injured on the job in Canada because their PPE was ill-fitting and thus didn't protect them fully. One of the most common injuries reported was burns. Because the problem is so prevalent, some female Canadian construction workers have purchased PPE with their own money to ensure it fits correctly.
---
5.

Women make up 17% of the construction workforce in Canada.
(Ingenuity)
In Canada, only 17% of the construction industry workforce comprises female workers, less than in the logging and fishing industries. One of the most common challenges women face in the construction industry is sexism, although a lack of role models is also a contributing factor. However, one interesting statistic is that 85% of the women in the industry recommend it to other females in a positive light.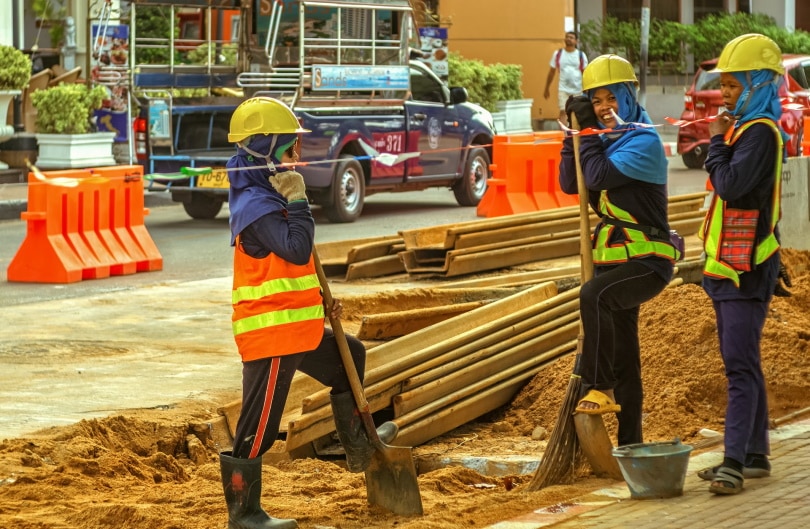 Fatalities in the Canadian Construction Industry
6.

In 2020, 924 Canadian construction workers were killed on the job.
(University of British Columbia)
In 2020, the latest year for which statistics are available, the Canadian government reported that 924 construction workers lost their lives due to accidents on the job. These deaths are classified in two ways. The first is classified as deaths due to injuries like falls, electrocution, or being hit and killed by a moving vehicle. The second is classified as related to diseases caused on the job due to exposure to asbestos, chemicals, and other toxic substances or products.
---
7.

18% of workplace fatalities in Canada are caused by falls from heights.
(Aviva)
Falls from height not only cause thousands of accidents each year on Canadian construction sites, but they also cause 18% of all workplace deaths. As with fall injuries, fall deaths are typically caused by improper use of equipment, equipment that was old or non-functional, and work areas that are poorly lit. A lack of guardrails is also a major cause of deaths on the job due to falls and work areas that are kept in disorganized or messy conditions. Lastly, a lack of proper training is one of the significant factors in fall-related deaths on the job.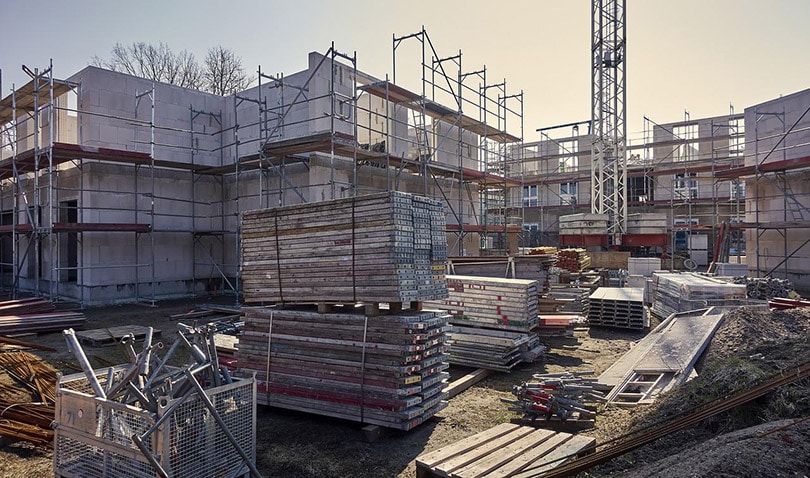 Size of the Construction Industry in Canada
8.

Construction accounts for 7.5% of Canada's Gross Domestic Product (GDP).
(Primus Workforce)
The construction industry and all the jobs it entails account for nearly 8% of Canada's GDP. That equals almost $141 billion annually, making the industry one of the most important to Canada's economy and economic well-being. The most common types of construction include residential, ICI (institutional, commercial and industrial), infrastructure construction like water and utilities, and mining the various metals found in the country. The construction industry also encompasses oil and gas construction projects and an emerging sector called LNG, which includes liquified natural gas and petrochemistry.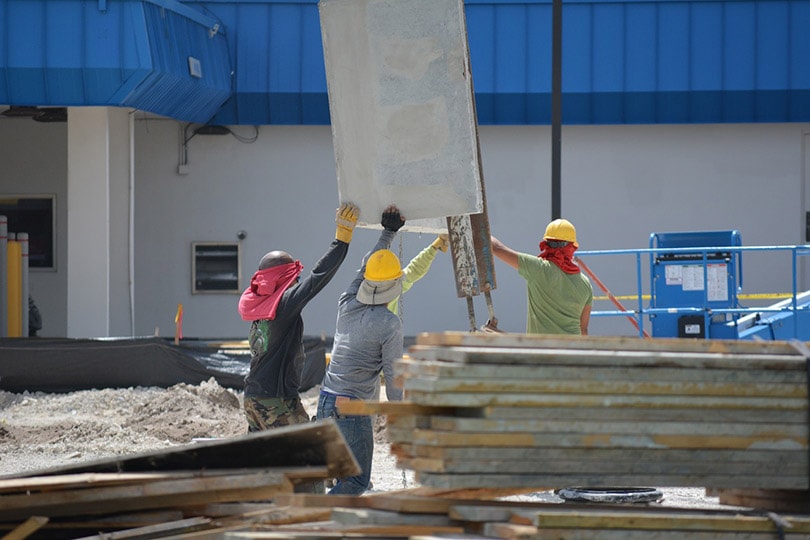 ---
9.

Nearly 1.5 million people work in Canada's construction industry.
(Statista)
In Canada, nearly 1.5 million Canadians were working in the country's construction industry, making it the 3rd largest after retail trade and manufacturing. The construction industry is bigger than 15 other industries, including healthcare, transportation, agriculture, and education. These numbers were published in May of 2022 but gathered in 2021. They show that the construction industry is one of the leading drivers of the country's economy.
FAQ's About Construction Injuries in Canada
Is the Construction Industry in Canada Growing?
Canada's construction industry is projected to grow by 2% annually from 2023 through 2026.
What Is the Biggest Construction Company in Canada?
PCL Construction is the biggest construction company in Canada, with annual revenues of $7.6 billion. The 2nd biggest is EllisDon Corporation, with annual revenues of $4.9 billion.
How Many Hours Does the Average Construction Worker in Canada Work Per Week?
The average number of hours worked by construction workers in 2021 was 39 hours per week.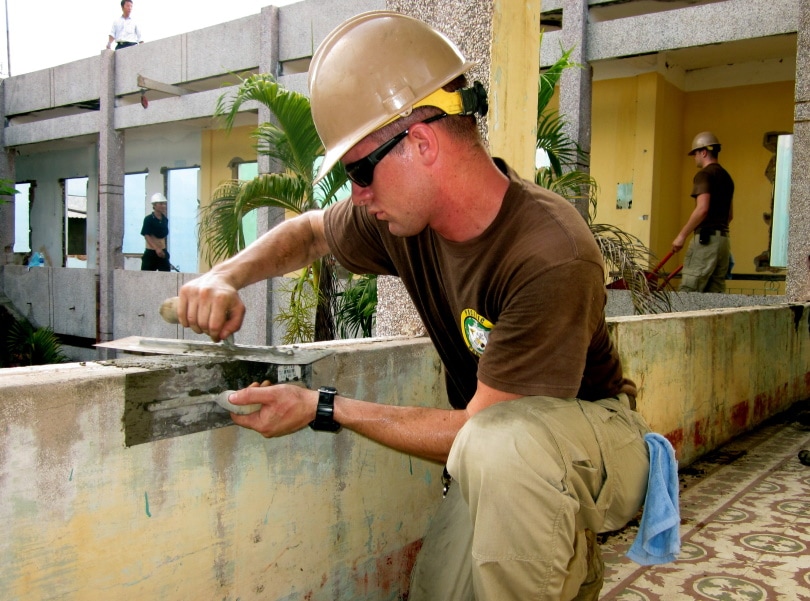 Does Canada Have Building Codes?
Canada's construction industry has several national construction codes, including the National Building Code of Canada (NBC), the National Fire Code of Canada (NFC), the National Plumbing Code of Canada (NPC), and the National Energy Code of Canada for Buildings (NECB). The codes are published in English and French.
When Was the First Major Construction Project in Canada?
The Rideau Canal, completed in 1834 and still in use today, was Canada's first major national construction project.
Do Construction Workers Earn Livable Wages in Canada?
Canada has the world's 3rd largest average salary for construction workers, which is $55,927 annually. The country is only behind Switzerland and the United Kingdom, but workers also benefit from Canada's low cost of living.
Where Does Canada Rank Globally in the Construction Industry?
Canada is the 5th best country in the world for construction workers, according to a report from Workwear Guru released in March of 2022. (Urbanized)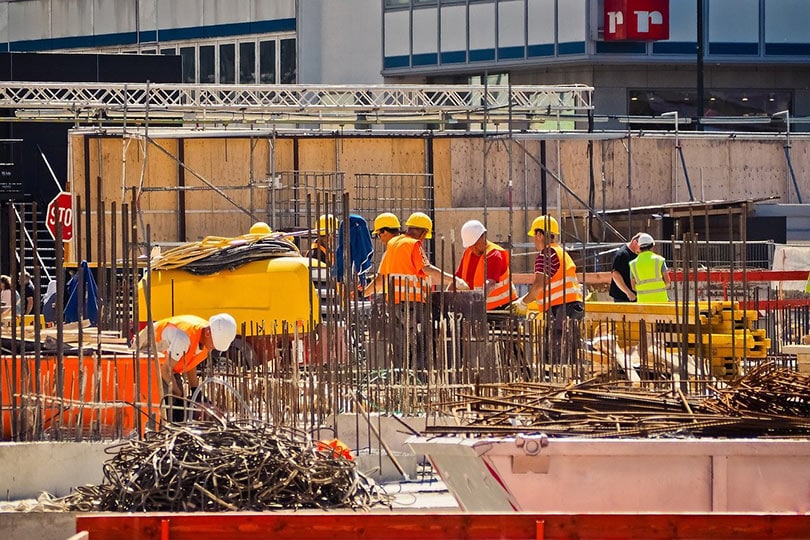 Conclusion
The construction industry in Canada is massive and one of the biggest in the country, employing over 1.5 million Canadians. Although the numbers aren't as bleak compared to other countries, thousands of workers are injured on the job every year, and several hundred are killed. Most construction workers in Canada are male, although the construction company entering the industry is growing.
The industry's most significant cause of injuries is falling from heights, but injuries from being struck by vehicles and equipment are also prevalent. Occupational diseases rather than occupational injuries cause the most deaths in the Canadian construction industry. That includes deaths caused by the recent COVID-19 pandemic.
Related Reads:
---
Featured Image Credit: Sorn340 Studio Images, Shutterstock