11 Facts About Construction – Statistics and Data in 2023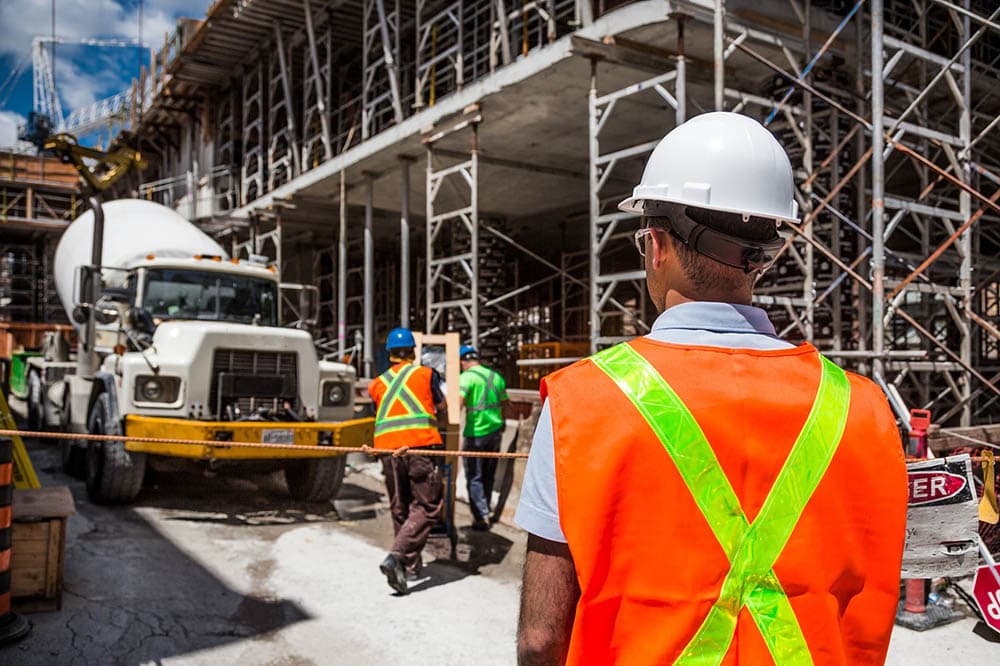 Note: This article's statistics come from third-party sources and do not represent the opinions of this website.
If you want to check the national economic heartbeat, just take a look at the construction industry. Any major city practically revolves around the construction of new businesses and residential homes, and that industry feeds into the national and global economies as well. Let's take a look at some statistics that highlight the success of this essential industry.
Click below to jump ahead:

Top 11 Construction Facts and Statistics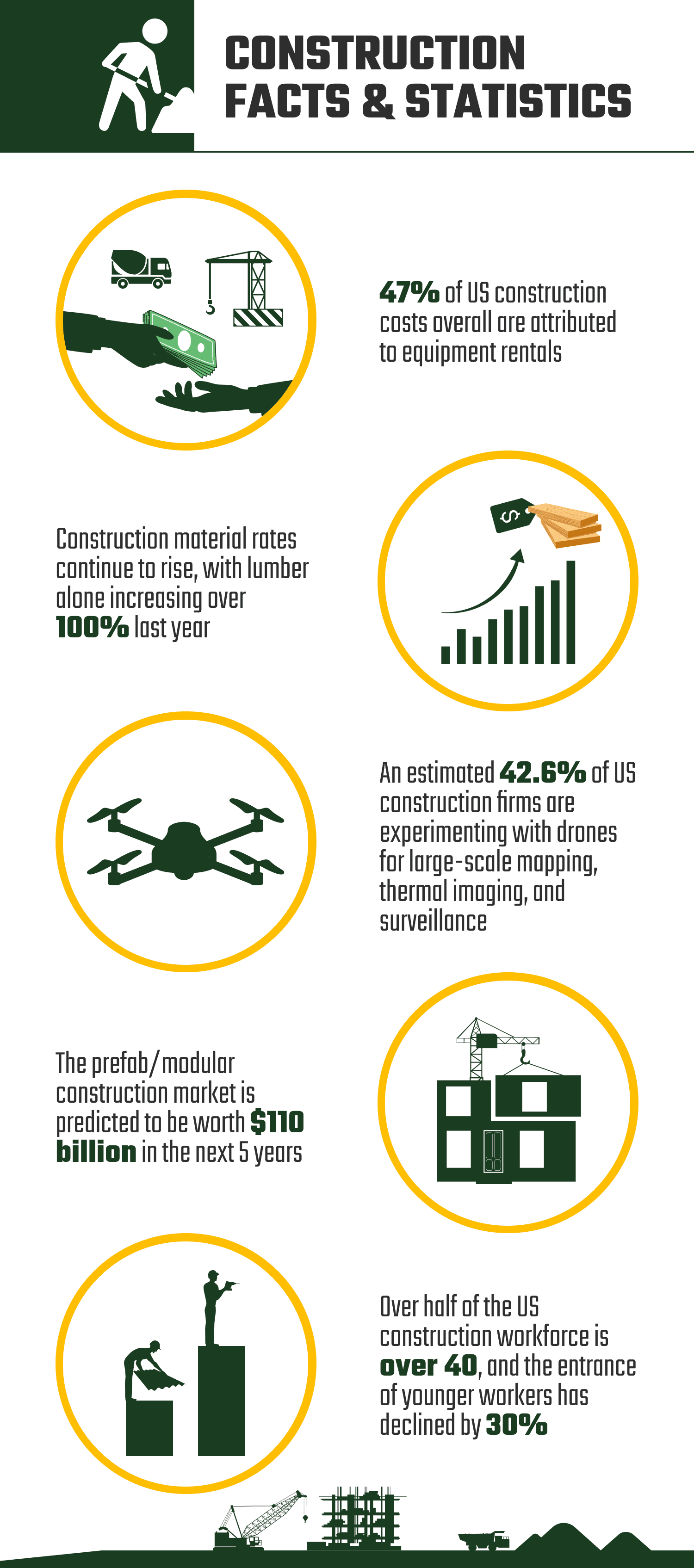 Construction Trends
 1. 47% of US construction costs are attributed to equipment rentals.
(IBIS World)
Most construction companies utilize equipment rentals instead of owning their own. This is mainly due to high upfront costs, storage space, costly maintenance, and rapid depreciation. It's in their best interest to simply pay rental fees rather than own and maintain their own equipment.
This industry is expected to be worth a whopping $137 billion by 2026, with companies seeing it as more economical to continue renting equipment and putting their resources toward other areas like project management and other logistics.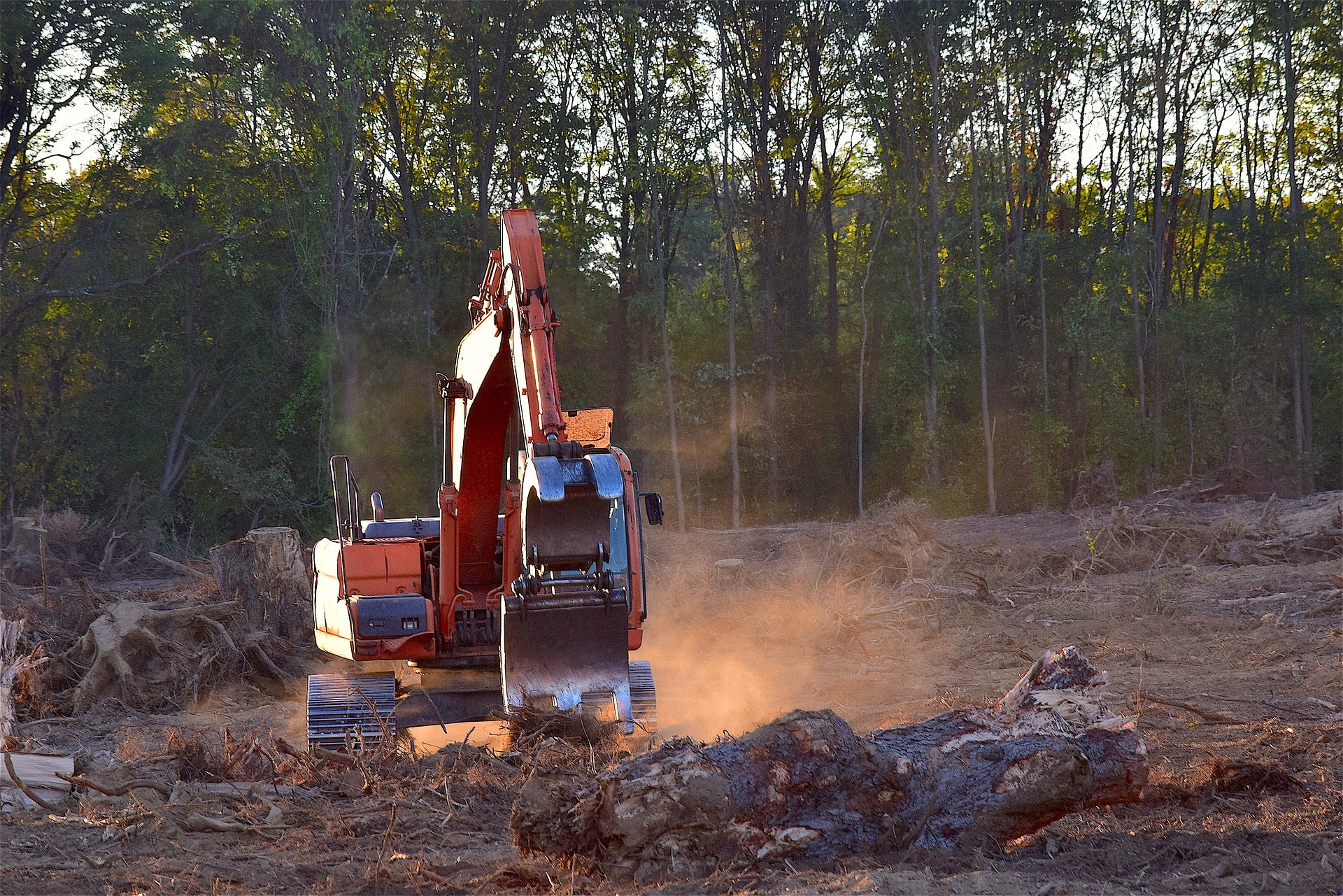 ---
2.

Construction material rates continue to rise, with lumber alone increasing over 100% in 2021.
(Statista)
Because of supply chain issues stemming from the COVID pandemic, lumber prices skyrocketed from 2019 to 2020, and that trend continued well into 2021. Commercial metal and plastic prices have increased by double digits too.
Another key culprit of rising material costs is new technological advancements in materials and green tech. Examples include self-healing concrete, graphene technology, and improved solar cells. Increasing demand for buildings to include green infrastructure makes construction more costly than ever.
---
3.

Green construction projects continue to rise in 2021 as demand for these projects swells.
(Statista)
As of 2021, an estimated 47% of construction firms worldwide have over 60% of their projects including green technology. Green technology includes material sourcing from renewable sources, energy efficiency, and minimization of the building's carbon footprint.
Green technology appears to be the way of the future in the construction industry, with advances becoming regular. Ecofriendly materials such as hempcrete, bamboo, and self-healing concrete are becoming increasingly popular for their sustainability and energy efficiency.
---
4.

Millions of new apartments are needed by 2030 to keep up with expected population growth in the US.
(National Apartment Association)
As young people delay marriages, older folks retire, and immigration remains steady, the US will need over 4 million more apartments to keep up with the projected demand for housing. Apartments are the fastest-growing source of affordable housing, with full homes lagging behind.
Although all states need new apartments, states like Florida, North Carolina, and Texas are estimated to need them the most by 2030.
---
Construction Technology
5.

An estimated 42.6% of US construction firms are experimenting with drones.
(JB Knowledge)
The use of drones in the construction industry continues to rise year after year as companies realize the benefits they bring. Drones can be used for large-scale mapping, thermal imaging, and surveillance purposes. They're especially good for very tall structures, which minimizes potential injuries to workers and makes overseeing projects a smoother process.
---
6.

Over 60% of construction companies have a Research and Development department.
(JB Knowledge)
To help improve construction safety moving forward into 2022, new smart tech wearables are becoming popular. One example is smartwatches that can alert supervisors to worker falls, heart rate, and respiratory monitoring that can help indicate bodily distress, and provide safe communication.
Other wearables becoming popular are smart boots that are capable of sensing worker falls and shock absorption sensors, plus GPS tracking to help workers operating alone remain safe. Experimental hardhats can detect worker brainwaves and catch fatigued workers that are at risk for falling asleep before it happens.
---
7.

The prefab/modular construction market will be worth $110 billion by 2025.
(Markets and Markets)
Advances in technology like 3D printing and robotic automation have helped the prefab construction industry dramatically cut costs and stay strong through an otherwise economically traumatic pandemic.
Offsite construction methods can help reduce project pricing and improve overall construction flow as most of the work is done when the parts get to the site. Prefabricated homes, too, are booming in demand.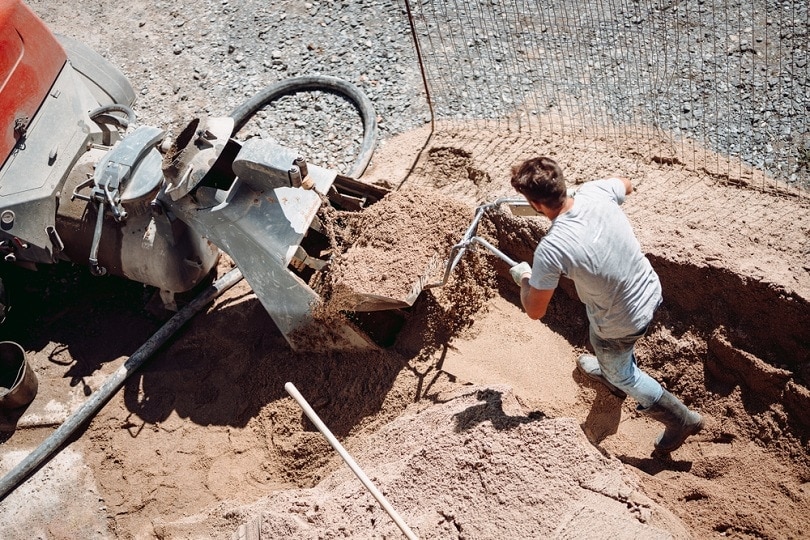 ---
8.

Building information modeling (BIM) is one of the fastest-growing tools at the hands of construction contractors.
(NBS)
BIM is a type of 3D image rendering, not unlike CAD, that helps contractors plan and coordinate building projects with precise data. Benefits include greater efficiency, better communication between parties, and improved prefabrication of building elements.
Although BIM adoption is growing, some are concerned that it isn't standardized across the industry in the US. Different BIM software applications often can't interface with each other, causing compatibility issues.
---
Construction Demographics
9.

10% of the US construction workforce is female, and about 20% of those work in either accounting, IT, or administration.
(US Bureau of Labor Statistics)
Until recent years, the vast majority of female employees in construction only worked in office settings; men still outnumber women 9 to 1. This speaks of a history of gender inequality in the industry, although female presence has significantly grown and continues to improve.
---
10.

Over half of the US construction workforce is over 40, and the entrance of younger workers has declined by 30%.
(US Bureau of Labor Statistics)
Most skilled workers in the construction industry are older, which is concerning when you factor in that there aren't enough younger people to take their place in the coming decades.
The decline of new blood in construction is thought to be due to the popular belief that construction doesn't pay well and is a 'dead-end' job. Especially in Generation Z, there seems to be a negative view of trade schools vs. college education. The industry will need to step up its game if it wants to attract new workers.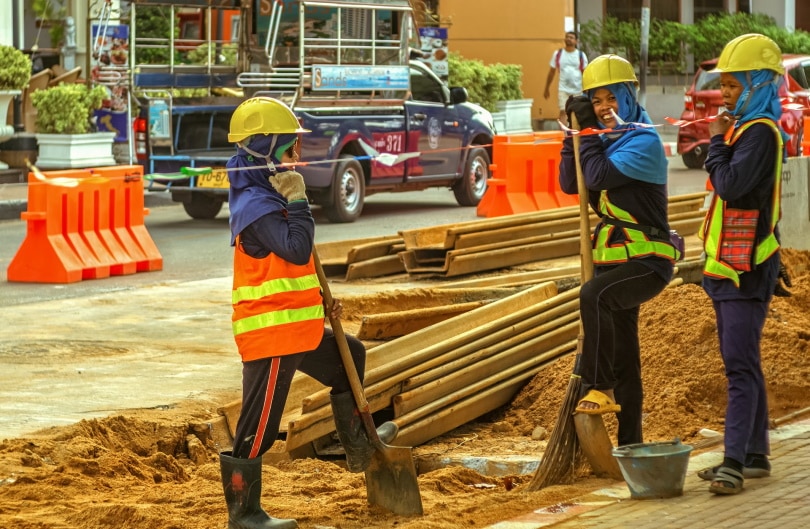 ---
11.

About 30% of the US construction workforce identifies as Latino or Hispanic.
(US Bureau of Labor Statistics)
Considering that Latinos only make up about 16% of the population, this is a significant portion. The reason for this variance is thought to be because construction has a reputation at large for low-paying jobs that are easier for immigrants to attain with minimal qualifications.

Frequently Asked Questions About The Construction Industry
Are Construction Jobs Really a 'Dead End'?
A common myth that's been propagated for the last couple of decades is that construction careers are 'dead end' jobs for people who can't hack it in university. This is completely untrue. In fact, construction offers more opportunities for professional advancement than many office environments.
Construction is a billion-dollar industry, so it doesn't stand to reason that it's a 'dead end' field. Some of the most in-demand jobs today are trade school professions like electricians, plumbers, and carpenters. Relevant fields like project management are very high-paying jobs indeed, sometimes reaching six figures.
Are Construction Jobs Only For Men?
Historically, men have made up the majority of the construction workforce as jobs requiring large amounts of manual labor and raw strength. However, advances in technology have evened the playing field for everyone and made construction jobs accessible to anyone. As some stats above indicate, female presence in construction is quickly growing, and not just in the office.
In short, no, construction jobs are not just for men. Although many women are reluctant to enter such a male-dominated field, there's no reason that either gender can't perform any of the jobs in the construction industry.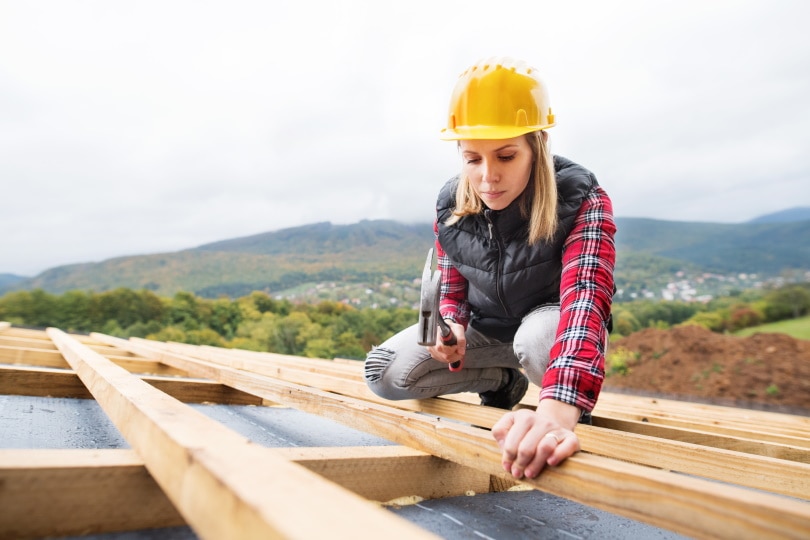 How Much Does It Cost to Have a House Built?
On average, it costs about $283,000 to have a house built, but this varies greatly based on square footage and a host of other factors. Some of the cheaper estimates start at $100,000 and go up to as much as $1 million. Most home construction quotes start at $100 to $200 per square foot, with luxury homes costing as much as $500 per square foot.
Labor alone costs 40% of these figures, but you have to consider rising material costs, location, permits, and other fees. It's important to consult a variety of contractors to get an accurate quote for any given project.

Conclusion
The construction industry literally builds the world and is one of the most critical parts of any economy. Although there are occasional bumps in the road, construction is quickly moving into the future with no end in sight.
---
Featured Image Credit: bridgesward, Pixabay