How Much Does It Cost to Install a Prehung Door in 2023?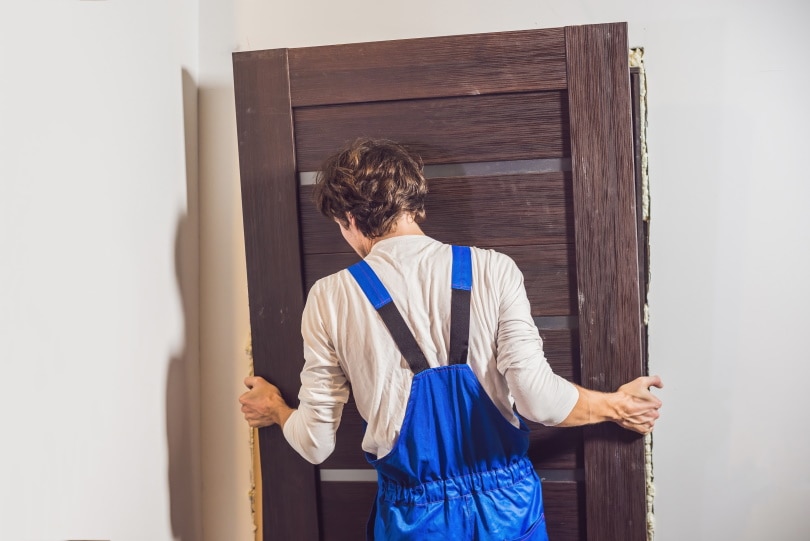 If you are looking at replacing your front or back door, you may be considering a prehung door. If so, it is important to know how much it would cost to install one.
Every home or building owner will notice the advantages of a pre-hung door. It's a specific kind of product already installed on the frame. You can use it immediately after buying it. Besides other benefits, the installation will save you plenty of time and money.
In this article, we'll talk about the cost and everything else you need to know about pre-hung doors. Keep reading to learn more!

The Importance of Prehung Doors
If you've ever tried to install a door in your home, you know how convenient a prehung door can be. The last thing you want to do is drill holes that damage the wall or the product.
Here are several benefits of a prehung door.
Fast Installation
You don't have to spend hours or days building and installing each piece of the door frame. If you install the entire door in minutes, you save time for other projects. Also, you'll reduce labor costs even if you hire someone else to do it for you.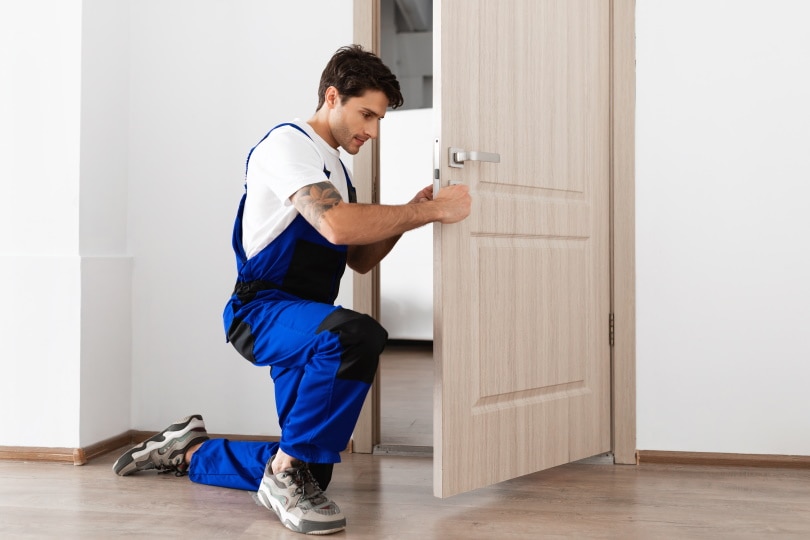 Weatherproof
One benefit of prehung exterior doors is that they are weatherproof. They have an adjustable threshold that prevents the elements from coming in under the door. This threshold is also designed to keep rodents and insects out of your house.
There are often weather strips on either side of the door frame. They keep cold and warm air from escaping around the edges of your door, so they make your home more energy-efficient.
Already Cut Doorknob Holes
Because they already have doorknob holes cut into the door, you won't have to worry about installing them yourself. You'll only need to attach the doorknob and lock once your door is installed.
How Much Does It Cost to Install a Prehung Door?
Prehung doors are already hinged to a frame and can be installed as a unit. They cost more than slab doors, but they're easier to install and have better energy efficiency. The installation may require some carpentry skills. However, it's doable for an intermediate DIYer.
The cost of installing a prehung door is between $322–$497 for every door. The total cost depends on the door size, the installation site, and labor costs in your area.
Installing an exterior prehung door will be costlier than an interior door because of factors such as weatherproofing and insulation.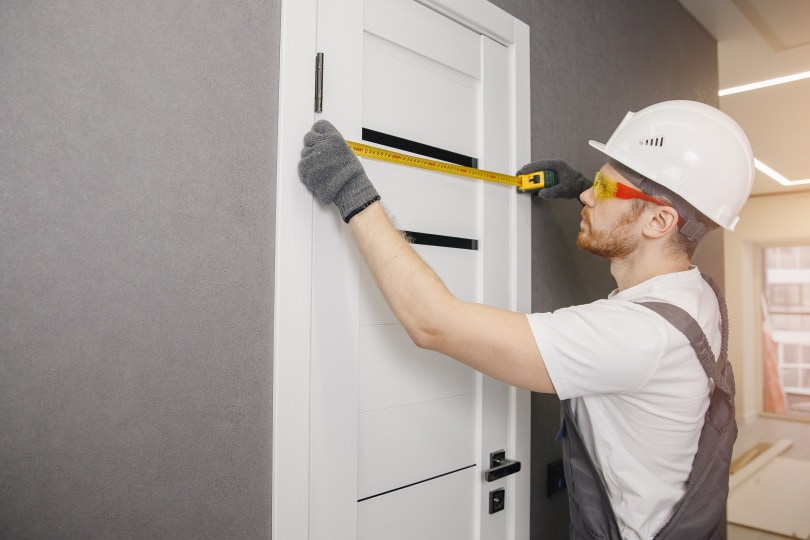 Breakdown of the Costs
Installation Cost: The installation cost of a six-panel interior door starts from $100–$154. However, this price can vary depending on the type of door, whether you want to replace the frame, and the project's complexity.
Professional Labor Cost: Labor involves preparation, installation, and cleanup. The prehung door unit is set in a rough opening. Then, it's leveled well and fastened into position with jamb edges. Professional labor cost ranges from $152–$246.
Job Supplies Cost: When installing the prehung door, you need supplies such as flashing, perimeter foam insulation, shims, and a drip cap. These materials can cost from $13–$15 for one prehung door.
Equipment Cost: Besides the costs associated with the door itself, there are also expenses on the equipment needed, such as a 3-inch belt sander, a 10-inch miter saw, and an electric jigsaw. You may also need a pneumatic finish nailer and a 3¼-inch electric planer. You can rent this equipment from a local hardware store. The total cost of renting ranges from $57–$82. However, the prices could be more, depending on where you live and what you're renting.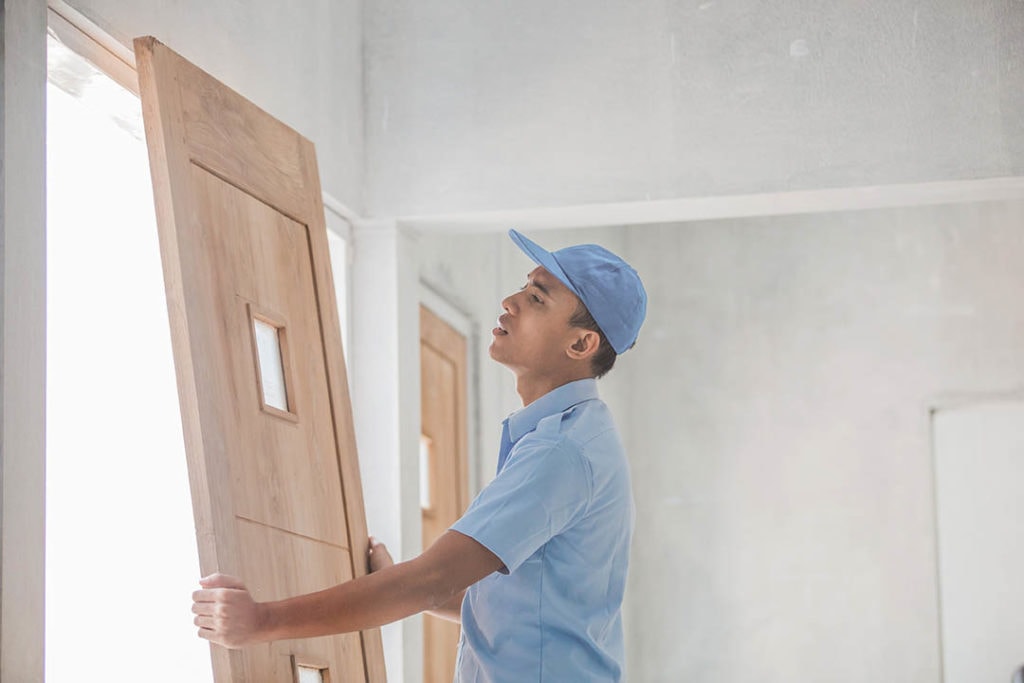 Here's a summarized table of all these costs:
| | |
| --- | --- |
| SERVICE | COST |
| Installation | $100–$154 per door |
| Professional Labor | $152–$246 per door |
| Job Supplies | $13–$15 per door |
| Equipment/tools | $57–$82 per piece of rental equipment |
| Overall Cost | $322–$497 per door |
Factors Affecting the Installation Cost of a Prehung Door
The Door's Material
The primary cost component of a prehung door is the door itself. The type of material you choose will affect the cost significantly. For example, wooden doors are more expensive than fiberglass and steel doors.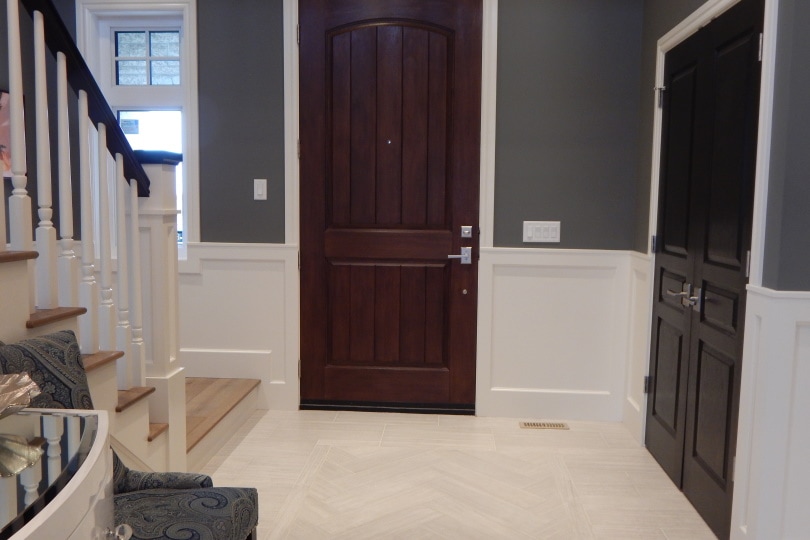 The Complexity of the Project
You'll find it easy to install a prehung door if there is an existing frame for it. It's even easier if the existing frame is square and level. But, installing this door becomes more complex when there isn't a frame or if the existing one is damaged.
In such cases, you may need to pay extra to remove and replace the old frame before installing your new door.
Complexity of Customization
If you choose to customize your prehung door, it may cost more. For example, adding glass panels will increase costs. These panels must be cut and fitted into your new door before installation begins.
Does Home Insurance Cover Prehung Door Installation?
Your home insurance company should cover the costs of replacing your home's exterior doors if they are damaged or destroyed in a covered peril, such as a fire. However, it won't cover prehung door installation if you only want to replace your existing doors with new ones. It also won't cover if you're installing a prehung door because you don't like the color of the existing one or don't think it coordinates with your decor.
There are some instances where installing prehung doors can be considered a home improvement that increases the value of your home. In these situations, it may qualify for coverage under your policy's extended replacement cost provision. It would be something you'd need to discuss with your insurance company.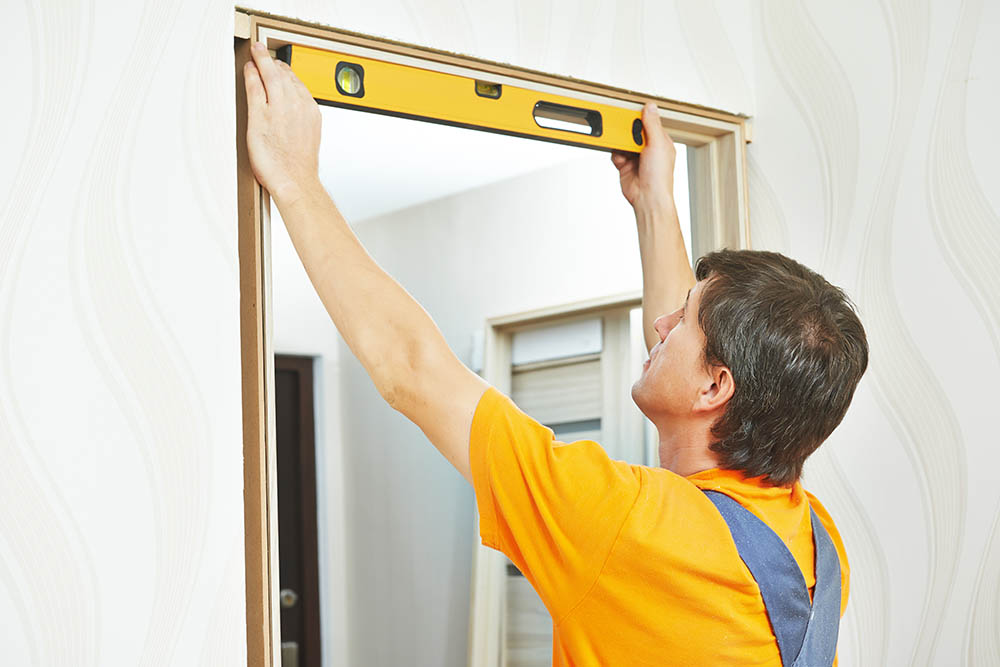 How Long Does It Take to Install a Prehung Door?
Installing a prehung door is easy, but it may take some time to ensure that everything goes well and the door fits.
A rough estimate for a professional carpenter would be about 20 minutes to 1 hour per door. If you install two or more doors at a time, that timeline would likely be more. As a novice, expect to spend at least 2 hours on each door.
When installing a prehung door frame, consider that these frames are made slightly wider than necessary to accommodate shrinkage in the wood over time.
Uses of Prehung Doors
At New Construction: Prehung doors are commonly used for interior and exterior doors in new construction. The door is delivered to the site ready for installation. Then, it's placed and secured into a rough opening in the wall.
In Damaged Door Openings: Another common use of prehung doors is when existing doors have been damaged or have deteriorated beyond repair. In such cases, it's necessary to not only replace the door but its frame or jamb.  As long as the opening is sound, you can install a prehung door in place of your old one. It'll save you time and money.
As an Exterior Door: If you are building a new home or adding a room to your home, you might need to install an exterior door in your new wall. If this is the case, you will need to use a pre-hung exterior door. The doorway needs to be perfectly square and plumb to install an exterior pre-hung door. This way, the door hinges will line up well with the hinge jamb.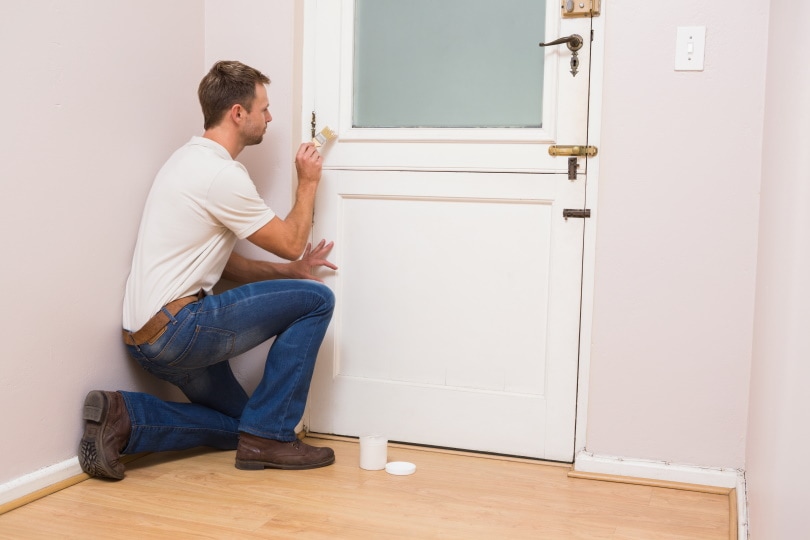 Disadvantages of Prehung Doors
The primary disadvantage to using a prehung door is its weight. A typical prehung door can weigh up to 100 pounds or more. Moving it may be a little difficult for one person, but if you have help, transporting the door isn't usually a problem.
A prehung door is an expensive choice for your home. If you are remodeling on a budget, this may not be the most cost-effective option for your home. Besides, if you need to replace many doors in your home, purchasing several prehung doors could cost more.
The other limitation with prehung doors is the range of available dimensions. These doors have limited dimensions. If you need something custom-fit for your opening, you won't find it in the prehung door aisle. You'll need to find a carpenter to build it, order one online, or purchase it through a local store with customization capabilities. This will likely increase the overall cost of the door.

Conclusion
Ultimately, the cost of a prehung door installation depends on various factors, including the materials you choose and the contractor doing the work. You may want to get several estimates before jumping into the project. This way, you'll ensure you don't wind up paying more than needed or going with lower-quality materials.
That said, a prehung door is often less costly to install than other types of door installations. As long as you pick a reputable contractor, it's likely that your project will fall in line with your budget expectations.
---
Featured Image Credit: Elizaveta Galitckaia, Shutterstock