How Much Does It Cost to Live in a Trailer Park? (2023 Price Guide)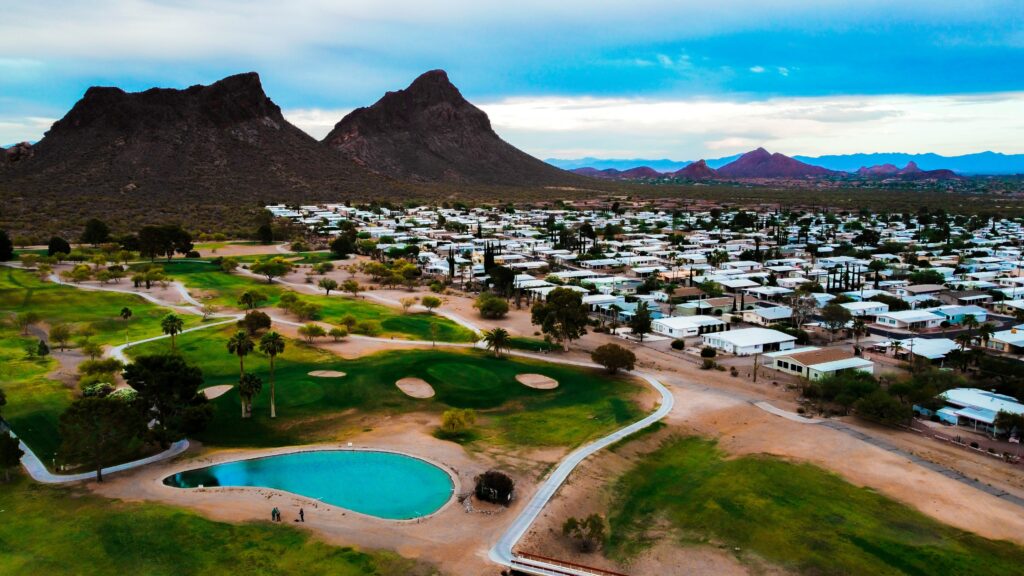 Living in a well-selected trailer park can offer many advantages, especially for someone who doesn't own their own home. The rent is often much lower than the average apartment, and you become part of a small community, often with maintenance staff to repair broken items. Maintenance might even mow the lawn and remove snow. It usually costs between $200 and $800 to rent a trailer, but many things can affect the final price, so keep reading as we take a look at these things and other considerations, so you can see if living in a trailer park is right for you.
The Importance of Trailer Parks
Trailer parks are important because they offer low-cost housing to many people in the United States. The average mobile home costs less than half of a traditional home, so it is more affordable to the owner, and savings are often passed on to the renter. These smaller homes also don't require as much land, and a trailer park can contain many homes in the space of only a few traditional homes. Many trailer parks are also sealed communities where the kids can get together and play without the dangers of traffic and other hazards of living in a town or city.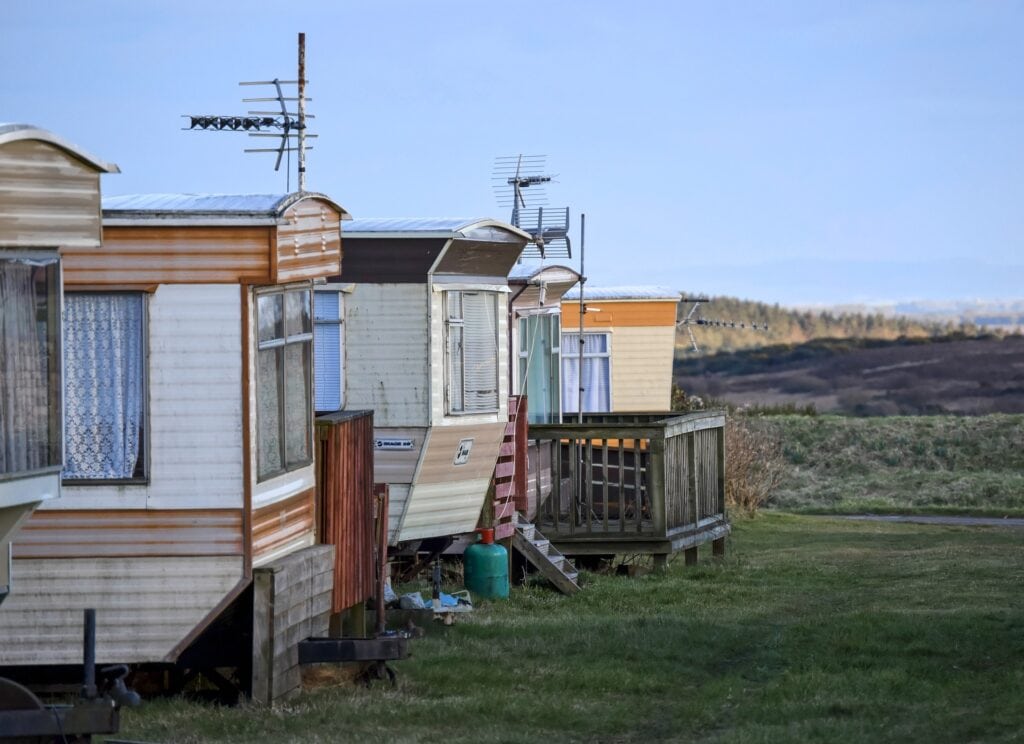 How Much Does Living in a Trailer Park Cost?
Owner
Many people like to purchase a trailer to save costs on owning a home. The average trailer usually costs between $30,000 and $70,000 for a single wide and $110,000 to $120,000 for a double wide, though some models can get even more expensive. However, the average traditional home usually costs between $150,000 and $450,000, depending on size, location, and amenities. Renting the lot usually costs between $200 and $400 monthly, including a connection to the septic tank. Paying a mortgage along with the rent of the lot usually works out to $700–$1,000 per month for the owner. Once you pay it off, the cost will drop to a little more than the cost of renting the lot. Another benefit of the trailer park is that the land is often less expensive, resulting in reduced yearly taxes.
---
Renting
The cost of renting your trailer will vary depending on size and age. For example, large double-wide homes with rooms for children will be more expensive, while the owner of an older trailer with no mortgage will likely offer it for rent at a reduced cost. In most cases, you can expect to pay between $400 and $1,000 to rent in a trailer park, which will cover lot rental and provide income to the owner.
| | |
| --- | --- |
| Home Type | Average Cost |
| Traditional Home | $150,000–$450,000 |
| Double-Wide Trailer | $110,000–$120,000 |
| Single-Wide Trailer | $30,000–$70,000 |
| Lot Rental | $200–$400 |
| Average cost w/Mortgage | $700–$1,000 |
| Average Cost wo/Mortgage | $250–$500 |
| Average Rent Cost | $400–$1,000 |

Additional Considerations
Rules
There are several things to consider besides costs if you are considering renting or purchasing a trailer for a mobile home. Since the trailer park is a closed community, they will usually have a set of rules that you will need to follow, which are similar to what you will find with a homeowner's association. These rules can determine everything from what type of lawn furniture you can use to when you need to cut the grass. If the rules are too strict for you, you may face problems in the future.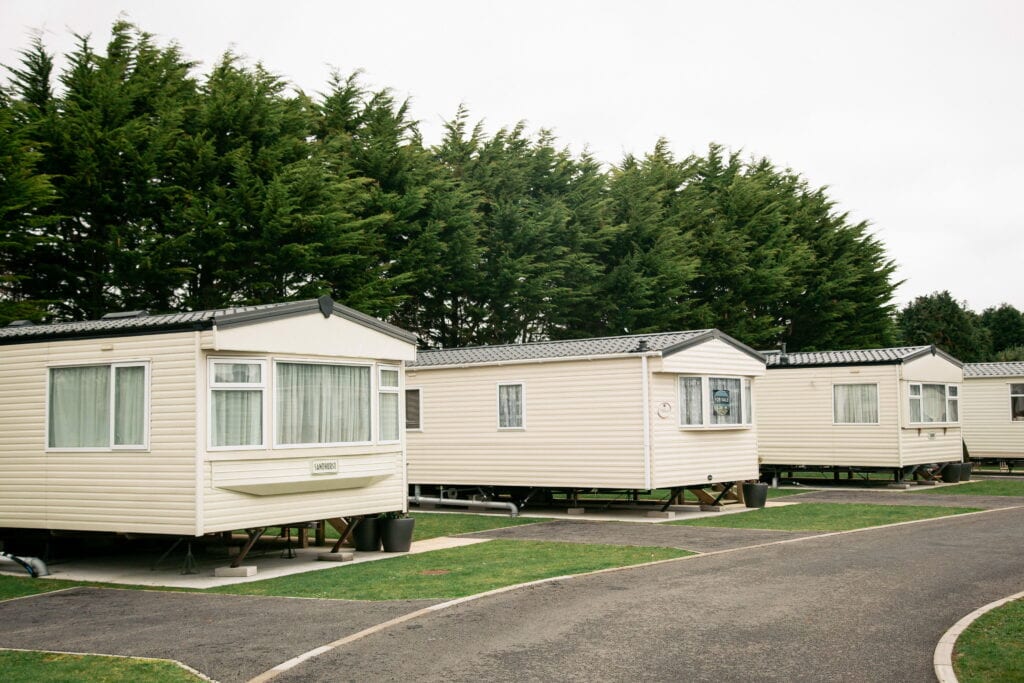 ---
Community
Another thing to consider before parking your trailer is the community in the park. Most parks have safe and friendly communities, but some areas have high crime rates, so it's a good idea to do plenty of research before making any decisions.
---
Maintenance
Before you choose a trailer park to move into, it's a good idea to research how the park is maintained. If you need to cut your grass and remove snow, you will need an area to store your tools. Many parks have dirt roads, which are fine if they are maintained. A park with too many potholes can be difficult to drive through, suggesting that the owners don't care about the tenants.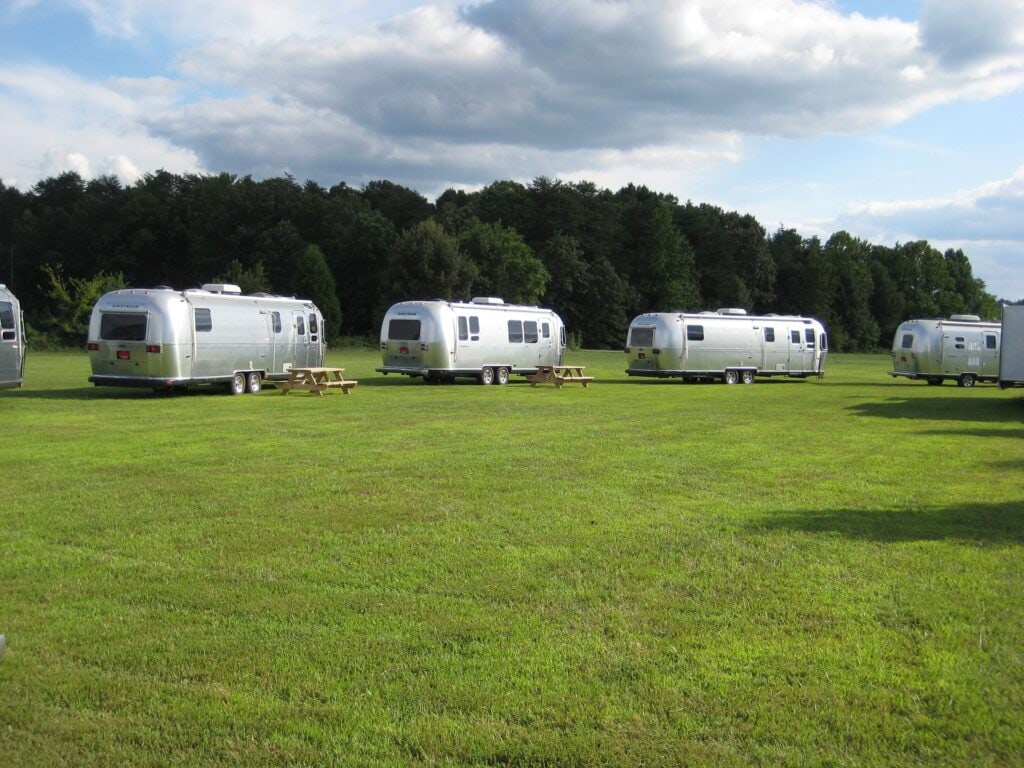 Does Homeowners Insurance Cover Mobile Homes?
Yes, you can purchase homeowners insurance for your mobile home, which will cover you in the event of a fire, burglary, windstorm, and even falling objects. The average cost of insurance is usually around $1,000 per year for $300,000 of liability coverage. You can also get personal liability coverage that protects you from lost wages, medical bills, pain and suffering, and more if you get injured on the property. Once you pay off the mortgage, you may be able to choose to drop the insurance, though you will be responsible for any damages.
Conclusion
Living in a trailer can be a great way to save on the cost of a home, whether you are a renter or owner. The manufacturing cost is only about half what it costs to build a traditional home, and living at the trailer park means you don't need to purchase any land. You can expect to spend between $700 and $1,000 per month for something newer and even less once there is no mortgage. Other benefits include a closed community and reduced property taxes.
---
Featured Image Credit: Matthew Ball, Unsplash