How Much Does It Cost to Move a Shed? Tips, Factors, & Methods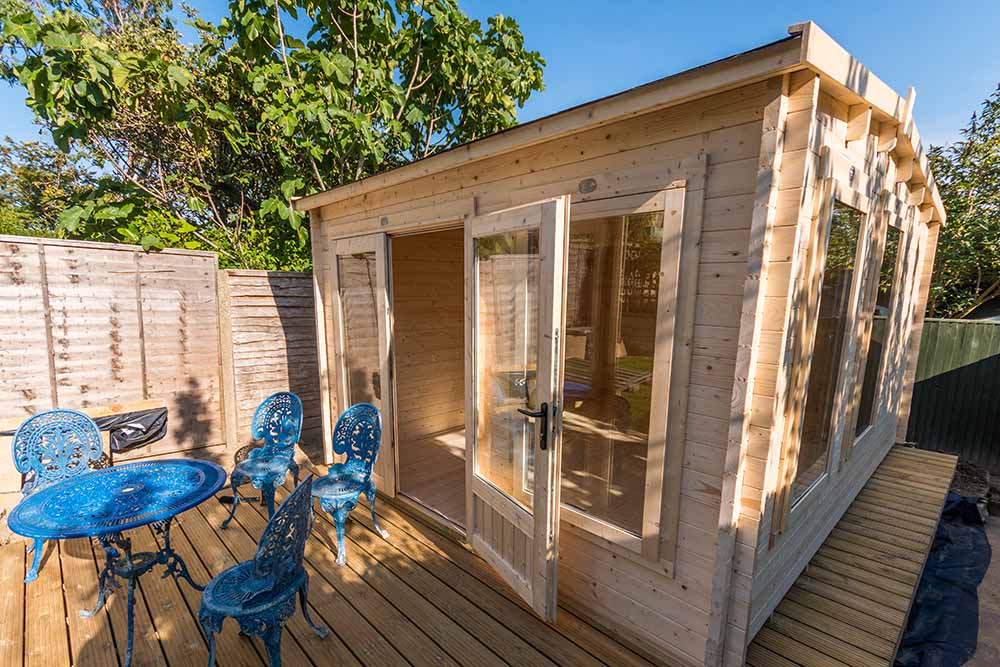 Just the thought of moving an entire shed can be a bit daunting and mentally exhausting. What tools do you need? How much will it cost? Can you do it on your own? It's not every day that homeowners decide to up and move a shed from one area to another. These tiny structures can weigh anywhere from 200 to over 2600 lbs. depending on the material that it's made of.
And if you own a garden and are planning to move to a new building, it may be best to hire a pro to help move your equipment without damaging it. But how much does it cost to move a shed this year? We researched a few shed moving services and will answer these questions in this article.

The Importance of Moving a Shed
If you own a home garden and a large shed, it may be essential to move it to a new location when you move. There are also a handful of other scenarios in which owners may want to move a shed from one spot to another. These reasons are typically taken into consideration when it's time to get a quote for the shed, as it's common for people to underestimate the cost overall.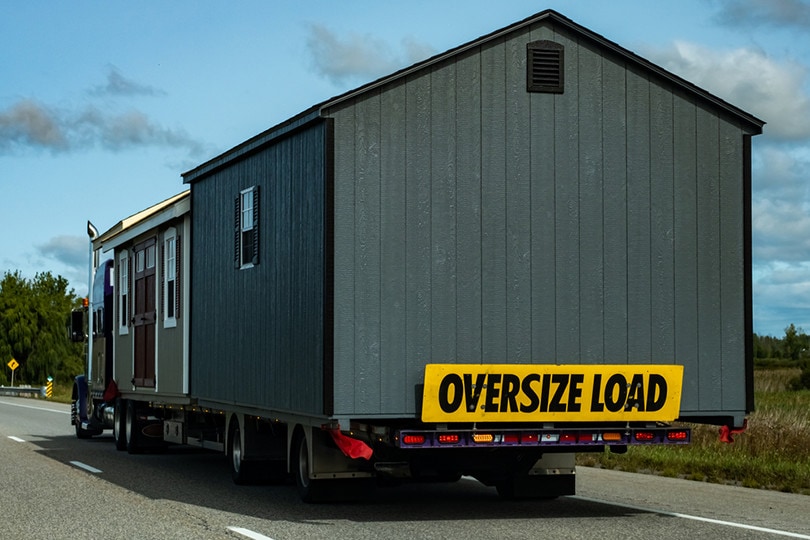 Weather Conditions
Sheds that were built on unstable ground or in places that have developed nearby divots can be especially troubling for gardeners and homeowners. When it rains, the areas around the shed may become too low, throwing off the stability of the shed.
This is a common reason why many new and old homeowners may decide to move their shed or remove it altogether. It's always best to ensure that your shed is on stable ground and that it has enough foundational support to stay steady during times of heavy rain or snow.
Garden Organization
Sometimes gardeners or homeowners simply want to reorganize the space in their backyard, and this can mean moving a shed from one spot to another. Perhaps the shed is too far away from the garden so you can't access it, or the space isn't being used efficiently. You can make your backyard more functional by optimizing the space. Many people move their shed to make their outdoor living area more enjoyable and practical.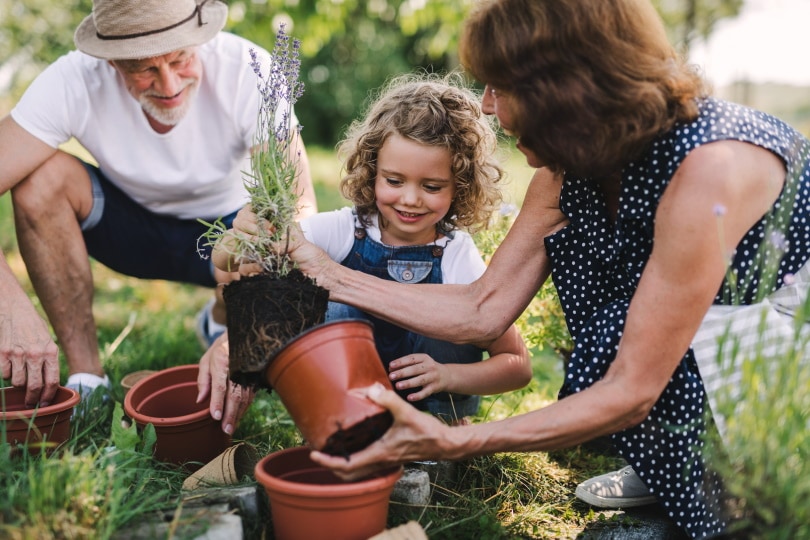 Simple Convenience
Gardening itself can be a physically laboring task. And if your shed is located in an area that is far away from the garden, it can be a lot to do even if you have a garden cart or wheelbarrow. Sometimes moving the shed closer to your home or in an area that you access often is better than having to walk forty to fifty feet across the lawn just to retrieve tools or put away bags of mulch. So, to say, sometimes, moving the shed is simply a matter of convenience.

How Much Does Moving a Shed Cost?
On average, it will cost you anywhere from $275 to over $700 to hire professionals to move your shed for you. The factors influencing the cost include the size and weight of the shed, the distance, and the current location of the shed in your garden. Sheds that are larger, heavier, or harder to access will cost more.
Many movers will charge you anywhere between $1 and $6 per mile for the move if it's interstate. Interstate moves may cost more. Note that these prices are for the average size to shed which is about 10 ft by 16 ft in size.
Most Common Ways to Move A Shed
Movers typically use one of three ways to move a shed. Let's take a closer look at them.
Trailers
If a shed is over 7-8 feet long or especially wide, many movers will recommend using a trailer. This is the case for sheds that are on the heavy side, such as those made of metal. A trailer is perhaps the simplest and easiest way to move a shed, especially ones that are on the small side or lighter in weight. You will simply need to lift the shed onto the hitch and strap it up for the road. Keep in mind that you will need a few people for this task to help lift the shed initially.
Truck Beds
In many scenarios, smaller sheds can easily fit into the back of a pickup truck bed. Usually, the sheds are under 6 ft in length and light enough to where the truck can easily handle the load. That being stated, you may still need a few hands on deck to help get the share onto the truck. A ramp is probably the easiest way to do it.
Forklifts
Garden sheds that weigh less than half a ton may be moved using mini forklifts. However, if you've never operated a forklift, you may want to consider another method or find someone who is very familiar with this vehicle. Forklifts can be very dangerous to operate, and you may run the risk of actually tipping your shed over during the lifting and lowering process.
It's also worth noting that not all sheds are movable. For example, if the shed is attached to the ground via cement, chances are you won't be able to move it. But if you're moving to a new location, it's hard to say goodbye to a quality shed–though your best shot is probably to invest in a new one.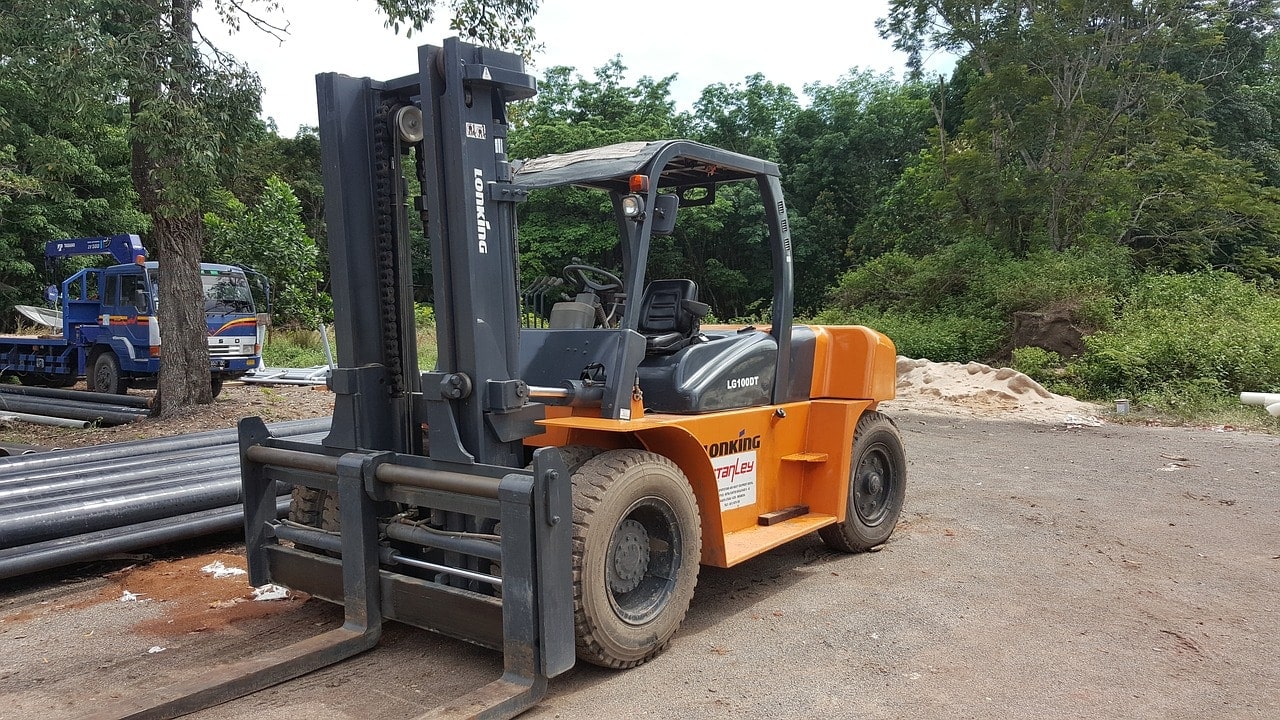 Additional Costs to Anticipate
When you receive a quote for moving your shed, you should also ask about any additional costs that you may need to anticipate. These costs may include things like extra equipment, mileage, fees for ramps, fees for jack-related tools, and any other hidden costs that aren't spelled out in the cold. Sometimes the movers will need to see the current setup of the shed before providing the quote, in which case pictures will definitely help.
And as mentioned previously, if you plan to move the shed to a considerable distance, you may also be paying more for mileage. Typically, movers will start charging mileage when it hits over 25 miles. And there will usually be extra fees if you're moving from one state to another.

Tips for Moving a Shed Yourself
Moving a shed is not to be taken lightly. Much planning is needed to help the process go smoothly. In fact, the more you plan it, the less of a headache you'll have when moving day comes — this is especially true if you are planning the move yourself. Here are some tips to help you make the process as easy as possible.
Ensure That the New Location Is Level and Has Sufficient Space
It's best to first ensure that the new site has sufficient space, drainage, and level ground before committing to a move. The shed should be easily accessible so that it won't obstruct your outdoor space. Also check to make sure that the new area is clear of gas and water lines, as well as any gas tanks. You should also check for roadblocks such as inground sprinkler systems, covered pavement, or forgotten oil tanks.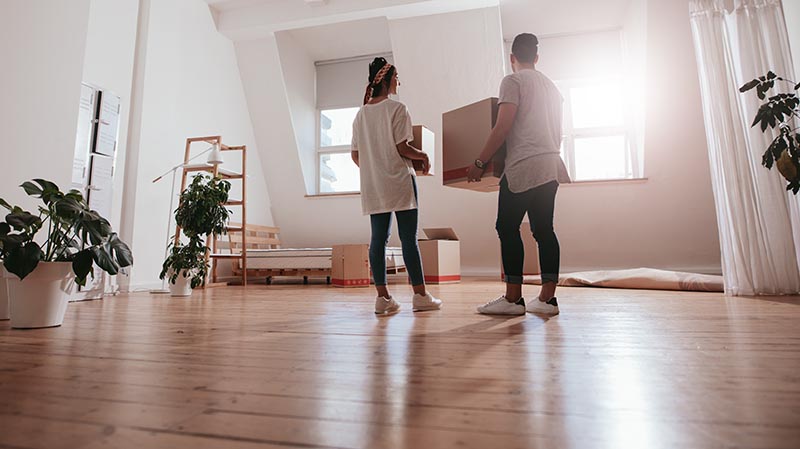 Clean Out the Shed
Before moving, remove all items inside your shed and surrounding it. Everything from lawn equipment and compost to patio furniture and tools should be taken out of it. To be able to lift the shed with a regular floor jack, it must be empty.
It's also a good idea to clean the shed by vacuuming out all debris and dust and cleaning it thoroughly before you move it. Also, check to see if there are any areas where the shed can be disassembled, as this may make it easier to move in some cases.
Ensure the Moving Surface Is Level
If you're planning to move the shed yourself, make sure that you've created a ramp or other smooth surface to lift the shed onto. To create a simple wood track, you can place some 2×4 wooden planks on the trailer or load them beneath the shed after lifting it.
The track will allow the rollers to move freely and make pushing easier for you and your team. When doing this, be sure to check for overhead obstacles such as power lines and tree branches that may be low to the ground.

Conclusion
If you can spare a few hundred bucks, it may be best to have professionals move your shed for you. This service is no different than other professional moving services such as piano movers, car shippers, and Furniture movies. It requires expertise and a fair amount of physical labor.
It's always best to plan to move ahead of time and ensure that the shed will fit appropriately at your new location. Getting a few different quotes is the best way to get an idea of the average price range you can expect to pay for the move and expect to pay more for heavier sheds and for long-distance moves.
---
Featured Image Credit: Sixpixx, Shutterstock