10 Dining Room Flooring Trends in 2023 (With Pictures)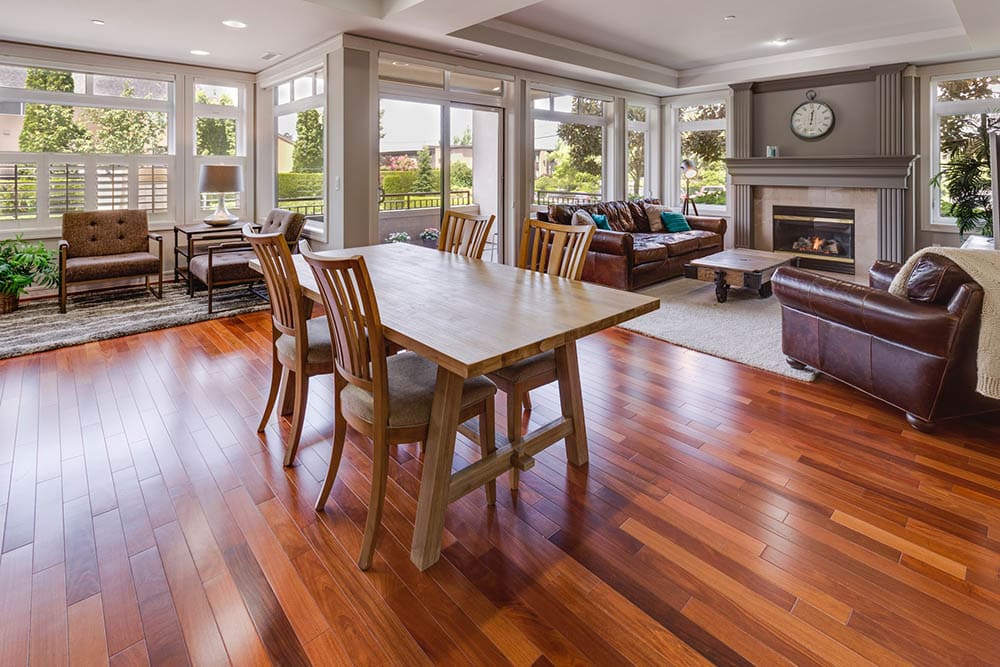 We spend a great deal of time in our dining room eating and entertaining guests, so it makes sense to want to update it to keep up with current trends and make this area of your home more inviting and comfortable. If you want to update your dining area, you've come to the right place. Keep reading as we look at several of the most popular trends this year.

The Top 10 Dining Room Flooring Designs
Bleached Wood Dining Room Floor
1.

Bleached Floor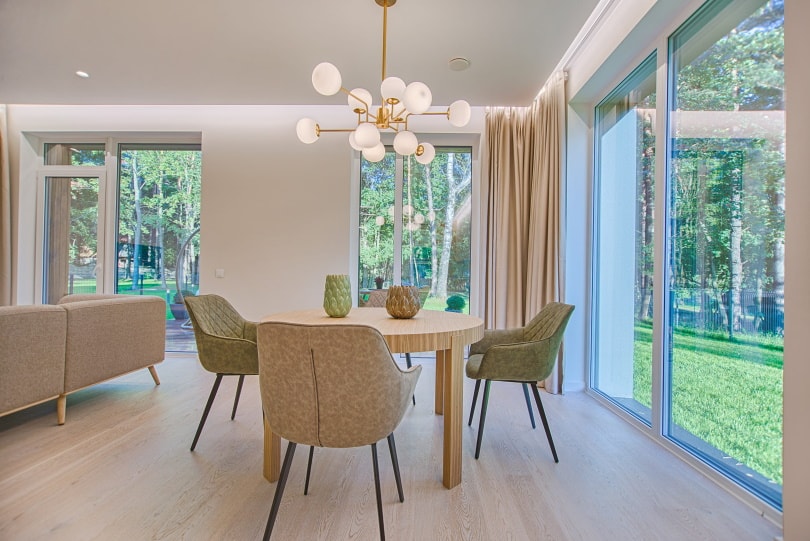 The  Bleached Floor design is a great example of the popular bleached wood trend. This particular design uses engineered wood to create a durable and waterproof surface. This floor is resistant to chair scuffs and will look great in the dining room.
---
2.

Windsor White Flooring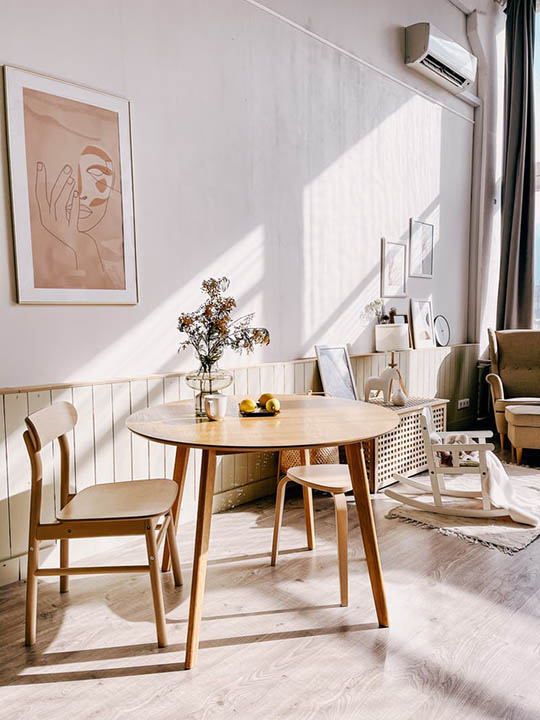 The Floor and Décor Windsor White Flooring is an example of bleached wood that looks great in a dining room. This design uses porcelain tiles to create the appearance of wood, which makes an extremely durable surface that's resistant to chair scuff, so it works perfectly in a dining room.
---
3.

Whitewash Flooring
Whitewash flooring is a design that will look great in any dining room. As the name suggests, it uses a whitewash to create the bleached look that's currently trending.
Consult a flooring expert
Find a flooring specialist in your area, and get free, no-commitment estimates for your project.


---
Dining Room Floor Tiles
4.

Agata and Richard Flooring
The Agata and Richard Flooring design uses the current trend of putting floor tiling in the dining room area. This tiling is not only attractive, but it's also extremely durable and will last many years. This design also follows the current trend of using wood for tables and countertops because it's more environmentally friendly than other materials.
---
5.

Ceramics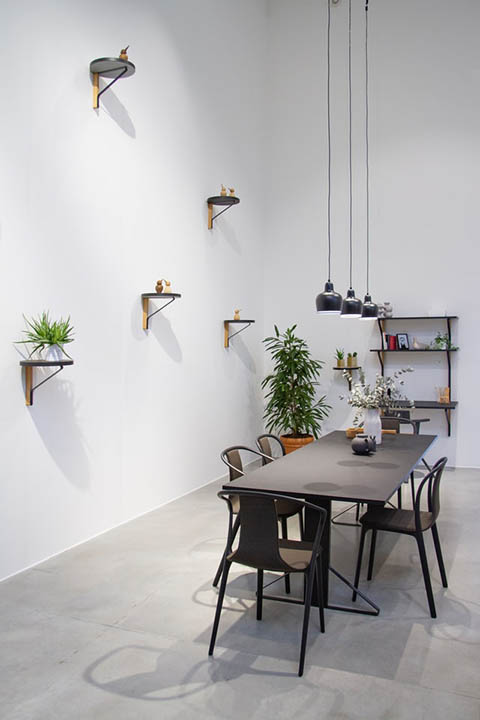 The Ceramica Rondine design uses large tiles to create a durable dining room floor. These are porcelain instead of cement, but they are just as durable and attractive, and they are available in many colors and patterns, so it's easy to find something that you like.
---
6.

Provence Floor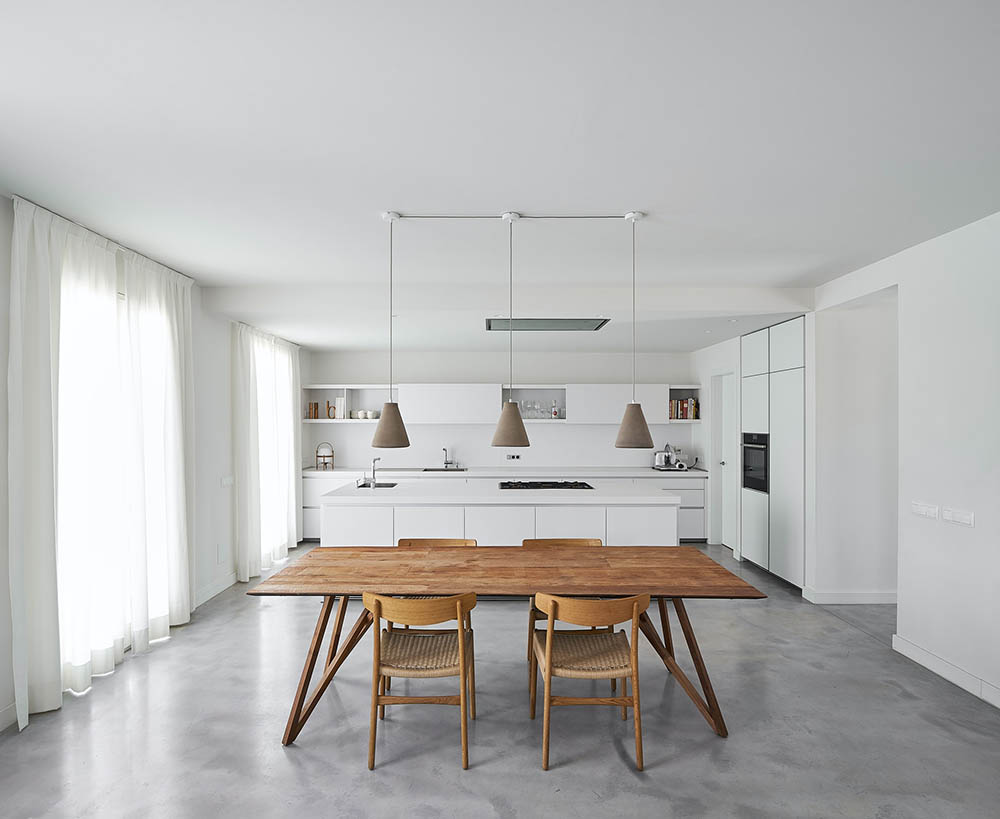 Image Credit: Jorge De Jorge, UnsplashThe Sognando Casa Provence floor is an amazingly attractive design that uses huge floor tiles to create a comfortable dining experience. A large wooden table is an excellent addition that also follows current trends, so this design will look great in a modern dining area or a rustic one.
---
7.

Leaderfloors Faus Industry Tile Flooring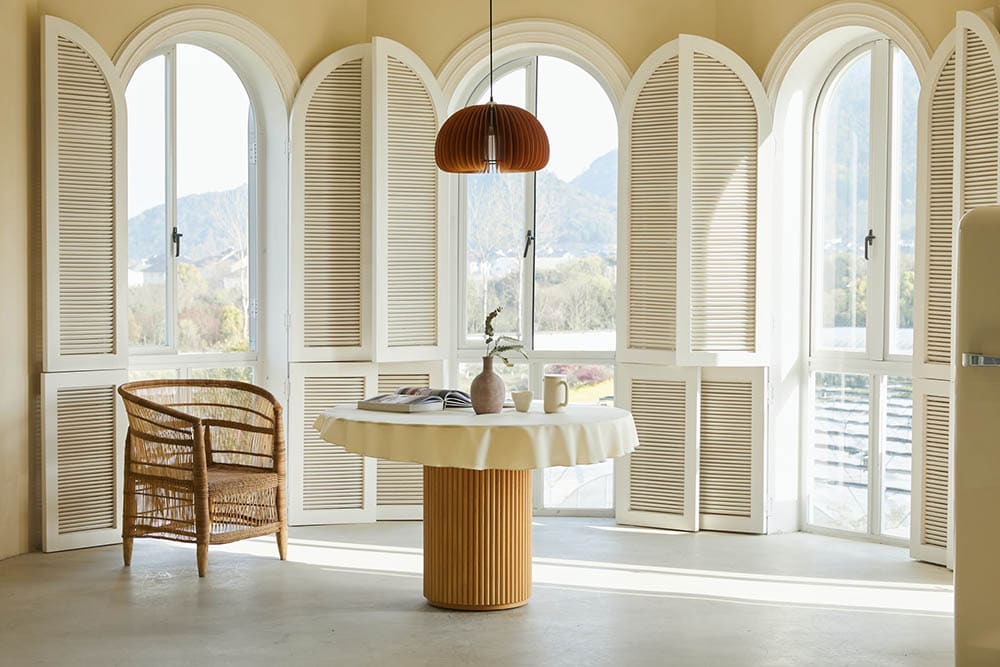 Leaderfloors Faus Industry Tile Flooring is a great design that uses light-colored tiles to create a dining area that's well suited to large rooms. These tiles can work in a dining area that doubles as a work office, and they look extremely modern.
---
Dining Room Floor Patterns
8.

Knoxwood Flooring
The Marazzi Knoxwood Flooring design shows the current trend of creating an intricate pattern in the floor to help make it more interesting. Multi-colored wood in a zig-zag pattern is attractive enough to improve the appearance of any room, including the dining area.
---
9.

Remodelista Flooring
The Remodelista Flooring design uses multiple colored tiles to create an interesting pattern on the dining room floor. The tiles have a hexagon shape, so many patterns are possible, and you can choose virtually any color, so you can create something as simple or as complex as you wish.
---
10.

Dwell Dining Area
The Dwell Dining Area is an interesting design that uses multi-color tiles to create an inviting environment. Different sized tiles are arranged in different directions to create unique patterns. This design also follows current trends in other ways, including adding a wooden table and chairs, which are more environmentally friendly. Also, live plants give off a gentle fragrance and can make the room look more inviting.
Dining Room Flooring Trends
Bleached Wood
Many people prefer the soft look of bleached wood, which is why it's currently a trend today. It helps make the room feel more subdued, which can help reduce anxiety. It also helps the room feel more lived-in and old-fashioned. You can use actual bleached wood for your flooring, which will help you remain more environmentally friendly, or you can use engineered wood for increased durability and water resistance. You can even use ceramic or stone tile, as long as the result resembles bleached wood.
Floor Tiles
Floor tiles are popular trends in dining room floors, and the larger the tiles are, the better. They can be any color, but traditional stone is the most popular. Many people also prefer to have a more worn look that helps the room look older than it is and makes it seem more inviting.
Patterns
Patterns are a popular trend this year because there are many different ways to create them on your dining room floor. For example, you can use wood that lines up in different directions to make interesting and complex patterns, or you can use tiles that enable you to design mosaic-style artwork that is extremely attractive. As long as the floor has something going on to break up the monotony, you will be following current trends.

Summary
There are many great options available if you want to follow current trends. Bleached wood is one of our favorites, and it's easy to create because there are many laminates and tiles that can simulate the look if you're not ready to install a real wood floor. Large floor tiles are also great because they are extremely easy to clean and durable enough to last a lifetime. Finally, patterns can help break up the monotony of a plain floor and make it feel more inviting and comfortable. They also give you the ability to create something unique.
---
Featured Image Credit: Francesca Tosolini, Unsplash