9 DIY Curtain Hanging Ideas That Are Unique & Interesting
Hanging curtains is relatively easy, but some windows don't have enough space for the rods, or homeowners sometimes just want something a little different. If this sounds like your situation, keep reading as we list several projects that you can follow to hang your curtains in unique and interesting ways.

The 9 Curtain Hanging Ideas
1.

Becky's Farmhouse Curtains
Becky's Farmhouse Curtains is an easy-to-complete project that uses large hoops and ordinary nails to hang your curtains attractively without using traditional curtain rods. The tools and materials are inexpensive, and the project only takes a few minutes to complete. The finished product will lend a rustic appearance to any room that the entire family will enjoy.
---
2.

Cheapest DIY Curtain Rod from Home by Jenn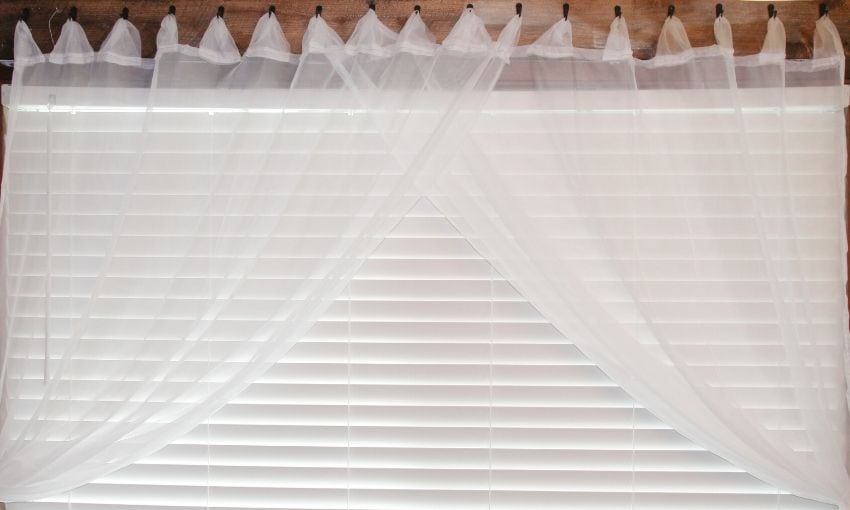 The Cheapest DIY Curtain Rod Plan is easy to follow, beginner friendly, and inexpensive. The entire plan only takes about 30 minutes to complete and provides a permanent way to hang your curtains on hooks instead of a rod. You can also customize the hooks with paint to match any décor.
---
3.

Lantern Lane Design DIY Dowell Curtain Rods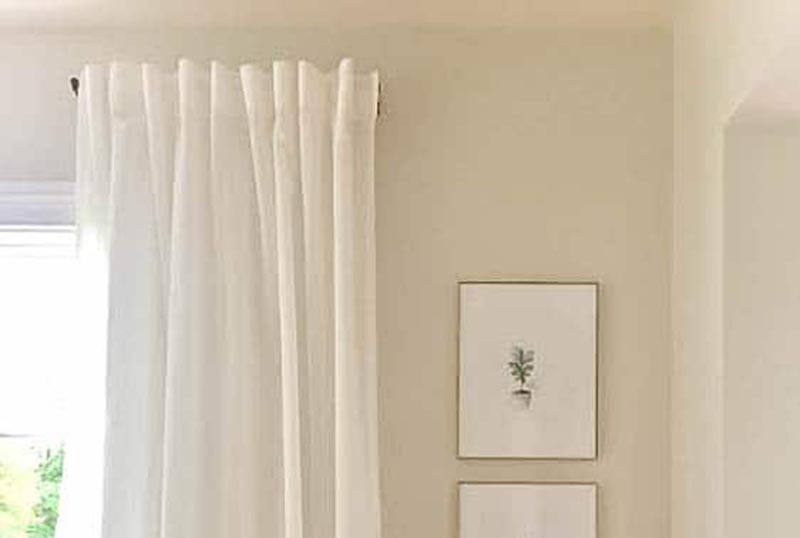 These DIY Dowell Curtain Rods make a fun project that involves long, inexpensive wooden dowels to hang your curtains. You can find the dowels easily at any home improvement center, and you only need a few other items, like spray paint and curtain rod brackets, to complete the project. It's customizable, and you can complete it in a single day.
---
4.

The Crated by the Hunts DIY French Return Curtain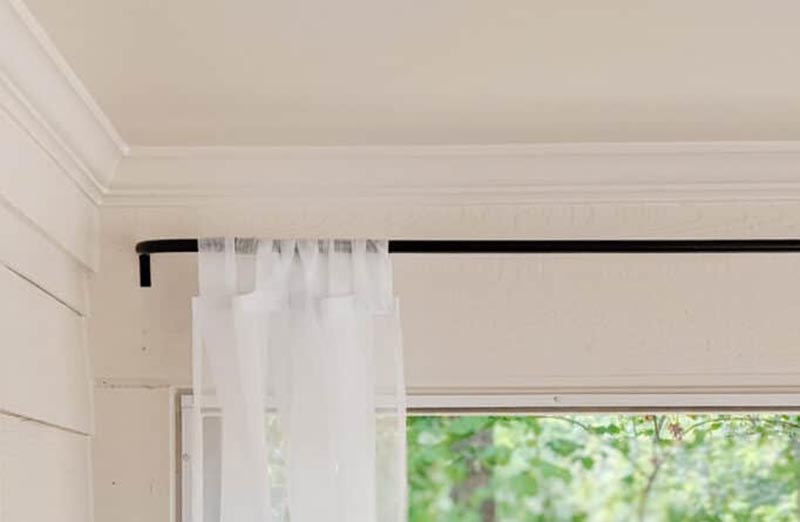 The DIY French Return Curtain is an interesting and fun project to build. It uses inexpensive metal electrical conduit to create the hangers, and the result is durable and resistant to corrosion, so it will last you for many years. A few simple cuts and holes are all you will need to make, and you will likely finish the project in just a few hours.
---
5.

DIY Wood Curtain Rods by Living Letter Home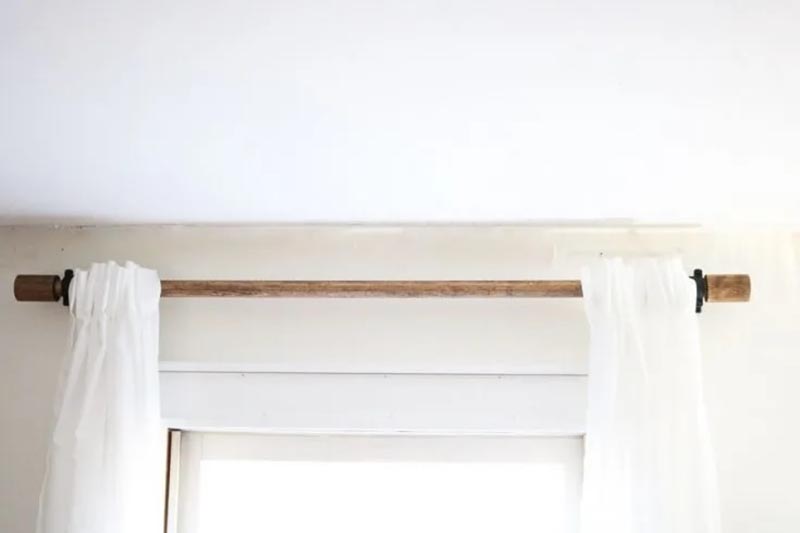 The DIY Wood Curtain Rod project uses wooden dowels, and many people will appreciate resulting the attractive West Elm-inspired curtain rods. The author explains each step carefully, so it is easy to build durable and secure curtain rods.
---
6.

DIY Copper Curtain Rods from Hometalk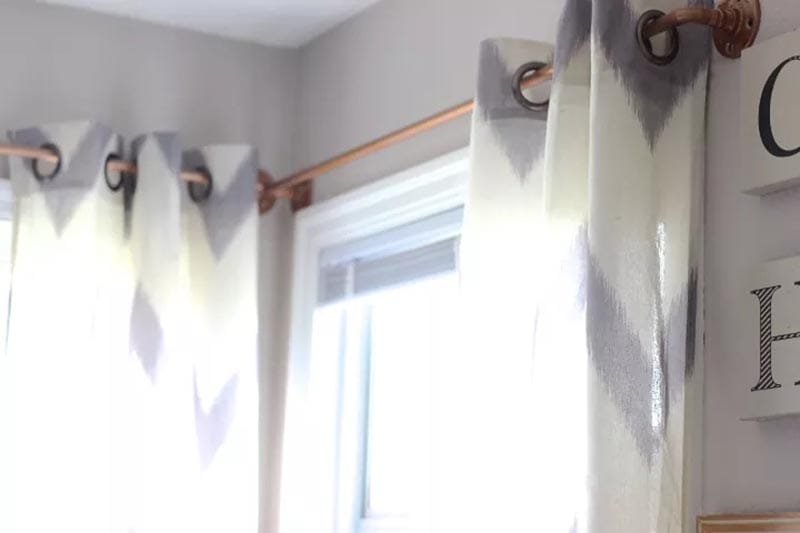 These Copper Curtain Rods have the West Elm design that is popular this year. The copper looks attractive, and the author promises that it's not that expensive if you follow their method. You will only need a few other items, like spray paint and screws, and most people should be able to finish it in just a few hours.
---
7.

Dani Koch's DIY Leather Strap Curtain Rods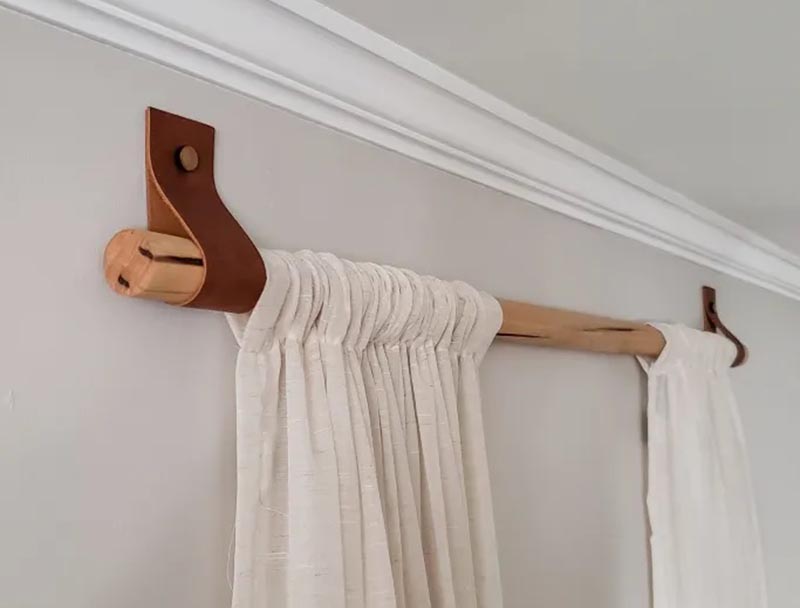 These DIY Leather Strap Curtain Rods use wooden rods and leather straps to keep the curtains from falling. The author says that you can build the project for less than $10, and it provides your home with a modern and organic solution that looks great.
---
8.

Breakfast at the Zemke's DIY Rustic Curtain Rods
These DIY Rustic Curtain Rods use a thick rope to help your curtains have a rustic appearance. The rope easily attaches to the wall and securely holds your curtains. We also like that it is highly customizable, as you can use many different kinds of rope and knots to update the appearance at any time.
---
9.

DIY Shelf Curtain Rod Combo by Kenya Rae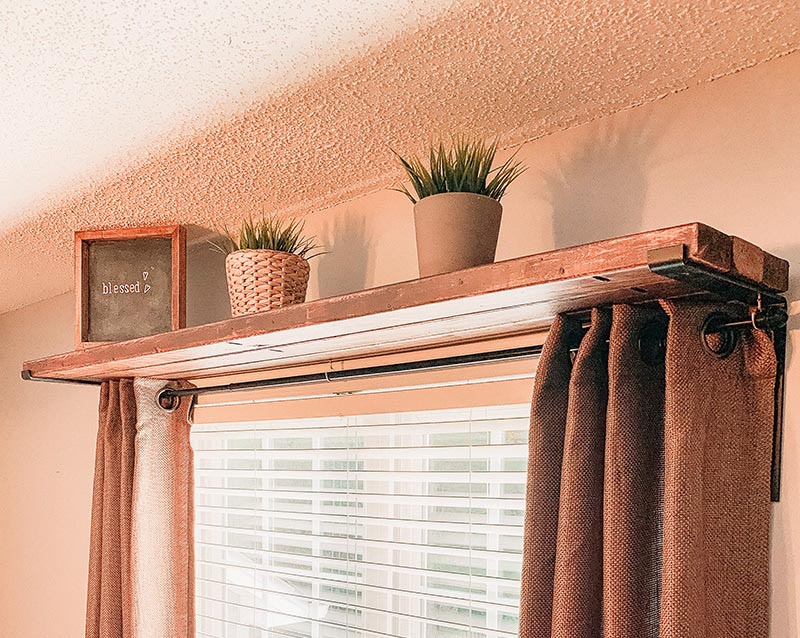 The DIY Shelf Curtain Rod Combo is the most difficult project on this list, but it's also more versatile than the others. It's perfect when you have space between the top of the window and the ceiling because it has a strong wooden shelf that you can use to store knick-knacks, plants, and pictures. The plan calls for power tools when cutting the boards, but you can use ordinary hand tools if those are all you have.

Summary
There are many ways to hang curtains in your home that don't require you to rely on traditional rods and hooks. In fact, many of the designs on this list are more durable and can support more weight than the standard system. We recommend starting with the Cheapest DIY Curtain Rod or Becky's Farmhouse Curtains, if this is your first project, and The DIY French Return Curtain Rods or DIY Shelf Curtain Rod Combo if you have experience.
---
Featured Image Credit: ALPA PROD, Shutterstock