7 Creative DIY Door Hanger Ideas (With Plans)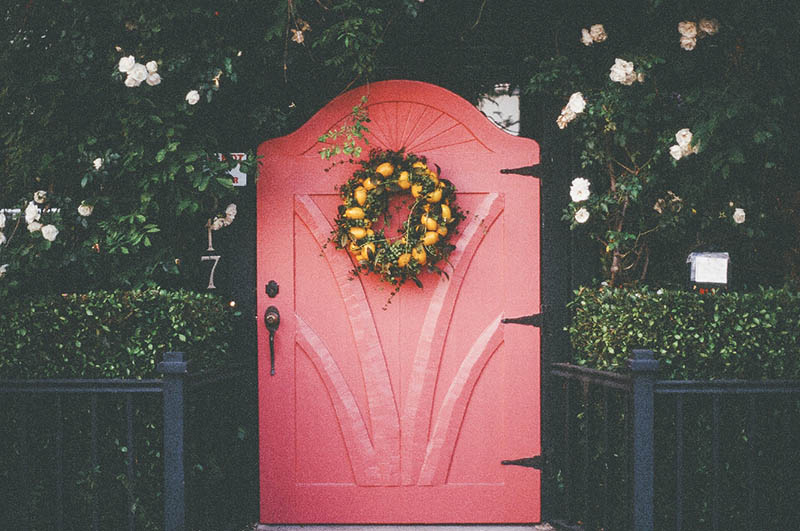 Door hangers almost seem like a lost art. However, nothing says welcome in such a friendly way as a sign or banner inviting visitors into your home. While many people may hang a Christmas wreath on their doors, there's no reason why you can't have something on display year-round. These DIY projects cover the seasons with fun and fanciful themes to make your door hanger your own.

The 7 DIY Door Hanger Ideas With Plans
1.

A Farmhouse Touch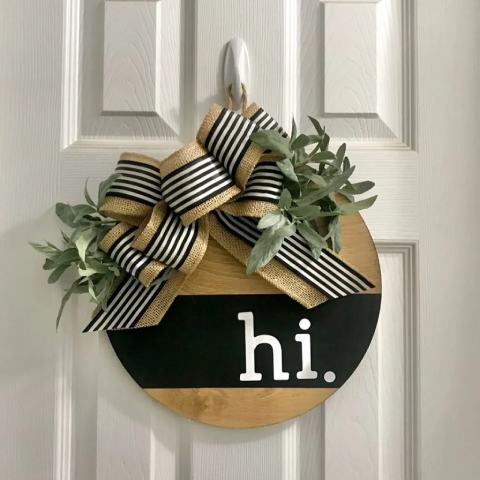 This DIY door hanger stands out for its simplicity and ease. It's fun to watch as a plain disk of wood turns into a welcome message for visitors without a lot of work. Stencils and masking tape make it practically foolproof. We think it would make an excellent project for an older child. It just needs some time to dry, and voilà, it's ready to display!
---
2.

Welcome Sign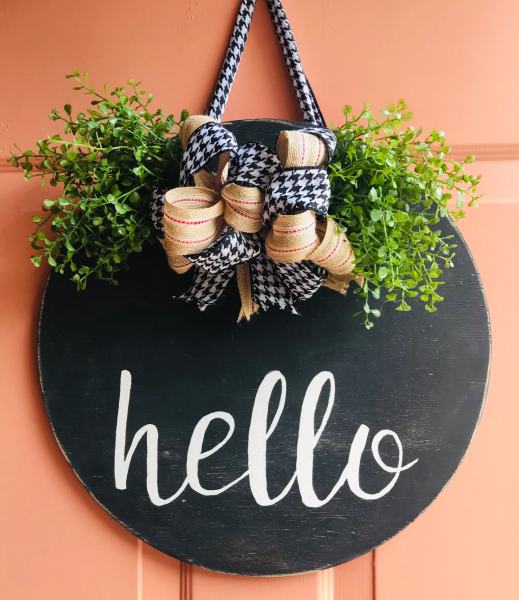 The simple design and message of this DIY door hanger are what makes this one shine. Even the choice of font is spot-on because it's casual and without any pretense. It also speaks to the purpose of these signs as a greeting to visitors before you open the door.
---
3.

Personalized Hangers
This DIY door hanger harkens back to yesteryear with its distressed look and simple wording, going back to a time when we knew all our neighbors by name. The final product has an established year, which is a thoughtful way to commemorate an anniversary or move-in date to a new home.
---
4.

Making It Fancy
This DIY door hanger is more of a technique than a design. However, it's a handy way for tech-savvy individuals to harness the capabilities of the online Canva program to create their own bespoke pattern. You can make it as simple or elaborate as you'd like with the tool that does the heavy lifting for you.
---
5.

Adding a Rose's Touch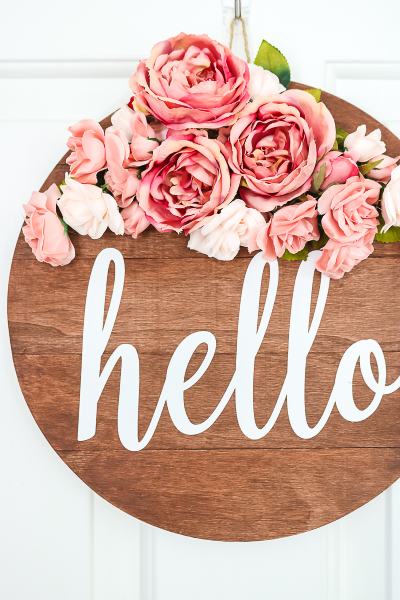 A beautiful home deserves an equally attractive door hanger. Nothing says it better than roses with their timeless elegance. The message is short and sweet because the flowers are the focal point of this piece. We can see this design on a piece of wood with a pleasing grain that reinforces the classy appearance of this sign.
---
6.

Making It Yours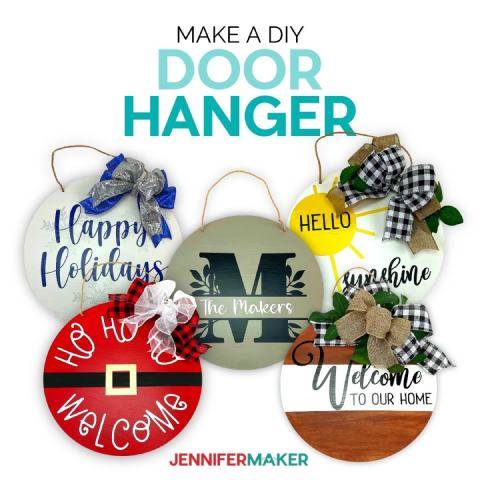 These designs prove that it doesn't take a lot to make a big impact with a DIY door hanger. The letters and attachments are bold and eye-catching. It's an easy project you and your kids can finish in an afternoon. Think of the wood as a blank canvas to make a piece that speaks to your interests or personality.
---
7.

Simple but Sweet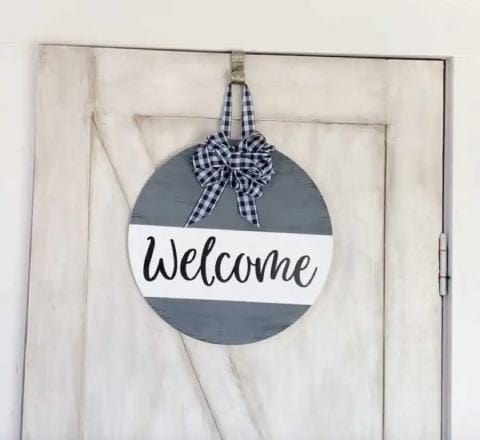 This project couldn't be easier with step-by-step instructions that take you through the entire process. It takes the guesswork out of making an attractive DIY door hanger. The plan also includes some helpful tips for those new to these types of projects.

Conclusion
A DIY door hanger is an excellent way to welcome visitors to your home. It sets the right first impression with a friendly message to greet everyone coming to call. There are so many ways to say hello, as our list of projects has shown. You can make it as simple or fancy as you want because the glad tidings will shine through no matter what the design.