19 DIY Heavy-Duty Porch Swing Plans You Can Build Today (With Pictures)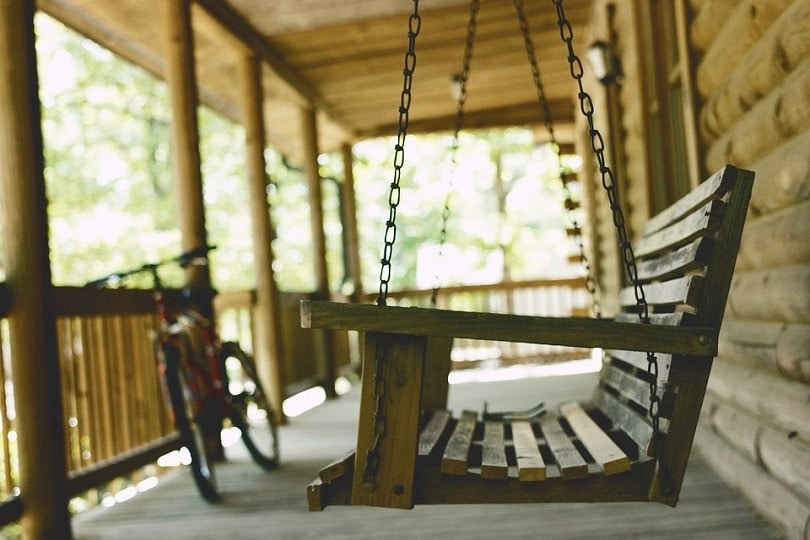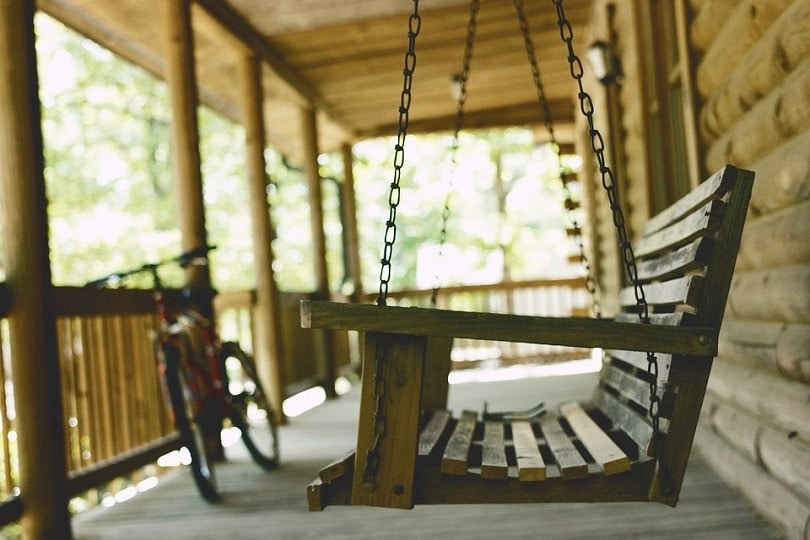 The best part of having a front-yard or pleasant garden is being able to enjoy it. Porch swings provide the perfect outdoor furniture solution. Provided it is sturdy, durable, and resistant to the elements, a good porch swing set can last up to a decade or more.
But porch swings need not be for the outdoors alone. Many homes incorporate swing design beds and seating into modern interiors. The only limits are your budget and your imagination.
Regardless of your home's layout or your preferences, there is an available porch swing design that is perfect for you. Whether you are seeking a traditional, Western gondola-style swing bench for the front porch or a bed-swing design to affix to your indoor rafters, the variety of makes, models, and designs available is simply astounding.
Porch swings also need not be terribly expensive or complicated to set up. With a little know-how and elbow grease, even the novice householder can easily learn how to build a heavy-duty porch swing. All it takes is a little imagination and research. Here are some Do It Yourself porch swing plans you can DIY right now.

The 19 DIY Heavy-Duty Porch Swing Plans
1.

Round-Backed Design
The classic round-back design is easy to build and won't break the bank where materials are concerned. Easily-installed with chain and eye-hooks, it's a well-known favorite.
---
2.

The Homemade Hammock
As dainty and fragile as it looks, this homemade hammock design glider can withstand up to 220 pounds and features braided polypropylene fabric, oak, and stainless-steel components.
---
3.

The Hanging Porch Swing
A porch swing doesn't require a porch. Free-standing frames can be made from anything: wood, concrete, or thick piping. Check out this free-standing design for a hanging porch swing.
---
4.

White Outdoor Hanging Porch Swing
Stylish, nostalgic and classic, the porch glider harkens back to the early days of colonial America. Quarter-inch welding rings and two heavy-duty screw hooks are all you need to set up this beauty with either rope or chain attachments.
---
5.

The Fire-pit Porch Swing Layout
A simple porch swing design, some lumber and stone: all the ingredients for a perfect place to entertain. A clever solution that doesn't require a great deal of space and is inexpensive and elegant.
---
6.

Light Blue Porch Swing Bed
Some lumber, a few screw-joints, and some chain are all that is required to assemble this do-it-yourself American classic. An extra-wide seat is great for accommodating extra guests or afternoon napping!
---
7.

Amish Style
The Amish-style wooden porch bench combines the simplicity of design and construction. Access these plans for an elegant, serviceable outdoor furniture option.
---
8.

Wooden Chain Swing
With a taller back and a narrower seat than larger models, the wooden chain swing requires lumber, three eye bolts, and both 2.5-inch and 1.5-inch self-tapping screws to assemble.
---
9.

The Recycled Palette
There's no need to break the bank on lumber. This simple design enables enterprising do-it-yourselfers to recycle pallet wood in a unique design that utilizes Kreg pocket holes and eyebolts to fashion a comfortable swing seat.
---
10.

Frame Swing Plan
A free-standing frame will allow you to position a swing chair on the front lawn or in any location without a supporting structure. With lumber and materials, an A-frame swing seat can be built in 6 to 9 hours.
---
11.

The Rope Classic
Simple lumber design painted matte white. Weight-tested rope, securely fastened. Simple ingredients for a classic look.
This one looks fairly similar to a lot of the pre-built options on the market.
---
12.

Mediterranean Garden Pallet Swing
Simplicity in design creates a lovely swing bed. Utilizing a pallet and weight-tested rope, this Mediterranean pallet garden swing provides a lovely piece of outdoor furniture secured to a porch rafter or stout tree limb.
---
13.

Adjustable Seat Swing
This Build Easy design features an adjustable seat for ease of enjoyment. Two 12-foot galvanized chains are all that is required to hang this easy, elegant porch swing.
---
14.

Wooden Front Porch Yard Swing
This porch swing design can be made distinctive with Minwax Bombay Mahogany finish and is easily assembled with basic tools, lumber, and a jig kit.
---
15.

The $100 Cheap Porch Swing
Easy to build, with an investment of only a few hours, the cheap porch swing design is the perfect start-up project for the amateur woodworker in the family.
---
16.

Arbor Swing
A slightly more ambitious plan provides a sheltering outdoor space. A trellis roof design provides some shelter as well as a space for vining plants. Every bit as aesthetic as it is comfortable.
---
17.

Headboard Swing
Beds are some of the most difficult items to re-sell or upcycle. But if you find yourself with a headboard that's crowding up storage space, re-purpose it as a seatback. The headboard glider is a lovely variation on the classic porch swing design. Learn how to build a heavy-duty porch swing that's beautiful and build to last here!
---
18.

Yellow Bird
This classic tree-swing glider only costs about $150 to build. Lumber, rope, and a can of yellow paint are all that is required to let this yellow bird take flight!
---
19.

Pergola Porch
Clever coordination of design, paint, and throw-pillow combinations yields a classic design. Perfect for traditional backyard gardens or estate settings. Inexpensive and easy to build.
See also: 10 Expert Tips on How To Hang A Porch Swing (With Pictures)
---
Featured image credit: Porch swing by Pexels, Pixabay