10 DIY Heavy-Duty Porch Swing Plans You Can Build Today (With Pictures)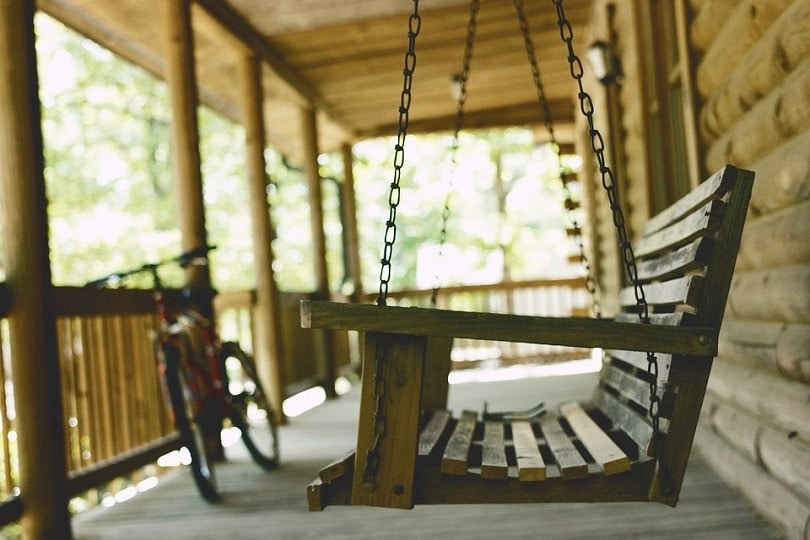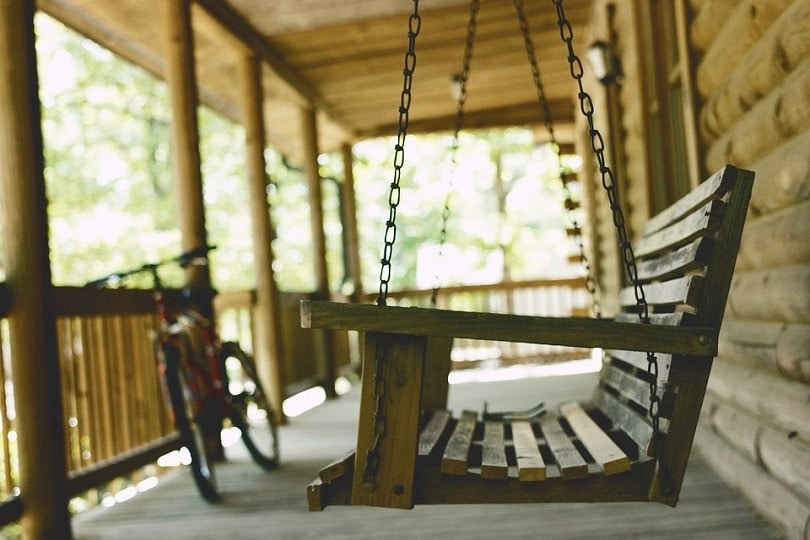 The best part of having a front-yard or pleasant garden is being able to enjoy it. Porch swings provide the perfect outdoor furniture solution. Provided it is sturdy, durable, and resistant to the elements, a good porch swing set can last up to a decade or more.
But porch swings need not be for the outdoors alone. Many homes incorporate swing design beds and seating into modern interiors. The only limits are your budget and your imagination.
Regardless of your home's layout or your preferences, there is an available porch swing design that is perfect for you. Whether you are seeking a traditional, Western gondola-style swing bench for the front porch or a bed-swing design to affix to your indoor rafters, the variety of makes, models, and designs available is simply astounding.
Porch swings also need not be terribly expensive or complicated to set up. With a little know-how and elbow grease, even the novice householder can easily learn how to build a heavy-duty porch swing. All it takes is a little imagination and research. Here are some Do It Yourself porch swing plans you can DIY right now.

The 10 DIY Heavy-Duty Porch Swing Plans
1.

White Outdoor Hanging Porch Swing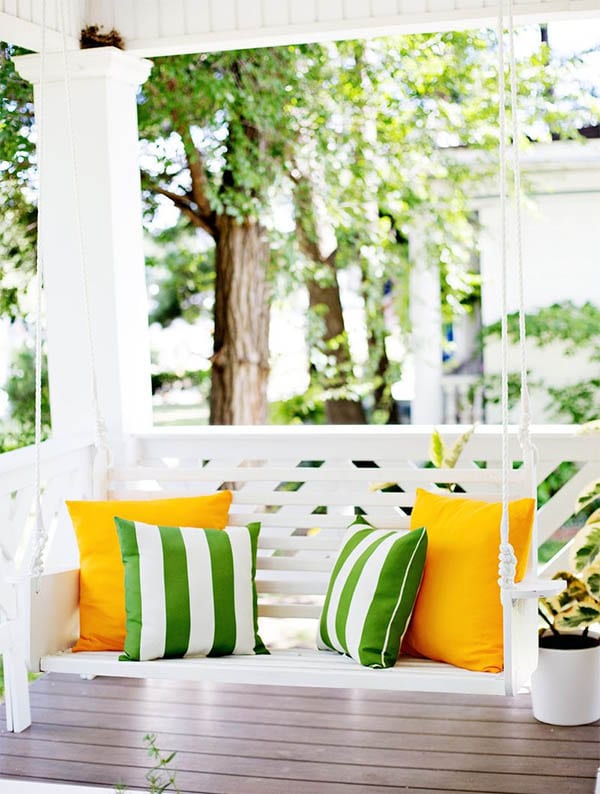 Stylish, nostalgic and classic, the porch glider harkens back to the early days of colonial America. Quarter-inch welding rings and two heavy-duty screw hooks are all you need to set up this beauty with either rope or chain attachments.
---
2.

The Fire-pit Porch Swing Layout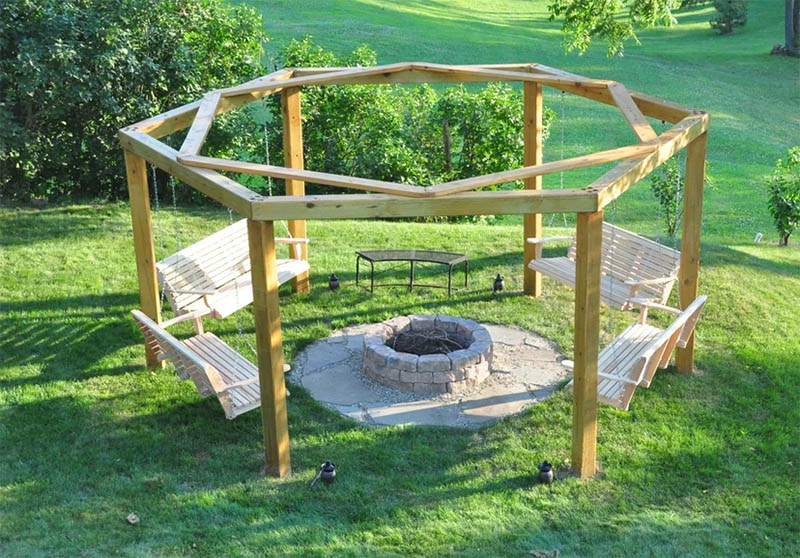 A simple porch swing design, some lumber and stone: all the ingredients for a perfect place to entertain. A clever solution that doesn't require a great deal of space and is inexpensive and elegant.
---
3.

Wooden Chain Swing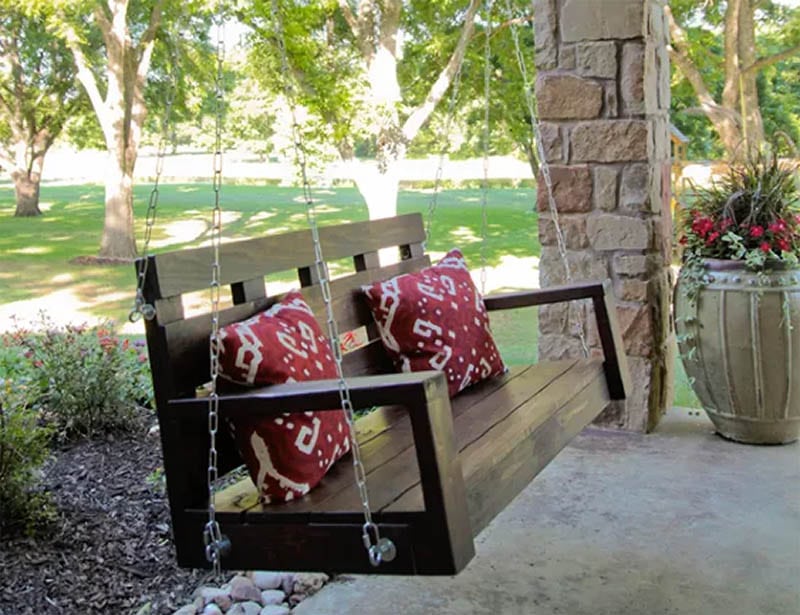 With a taller back and a narrower seat than larger models, the wooden chain swing requires lumber, three eye bolts, and both 2.5-inch and 1.5-inch self-tapping screws to assemble.
---
4.

The Rope Classic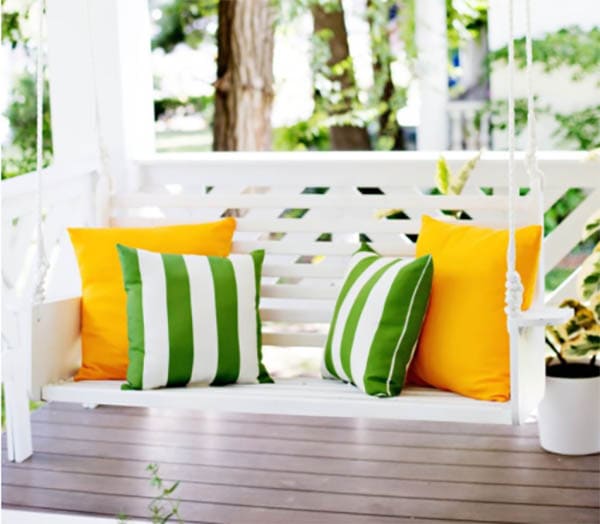 Simple lumber design painted matte white. Weight-tested rope, securely fastened. Simple ingredients for a classic look.
---
5.

Adjustable Seat Swing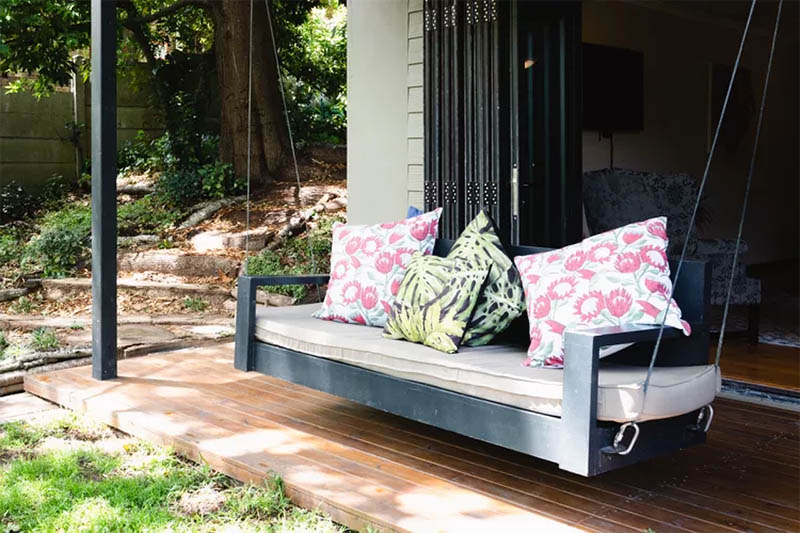 This Build Easy design features an adjustable seat for ease of enjoyment. Two 12-foot galvanized chains are all that is required to hang this easy, elegant porch swing.
---
6.

Arbor Swing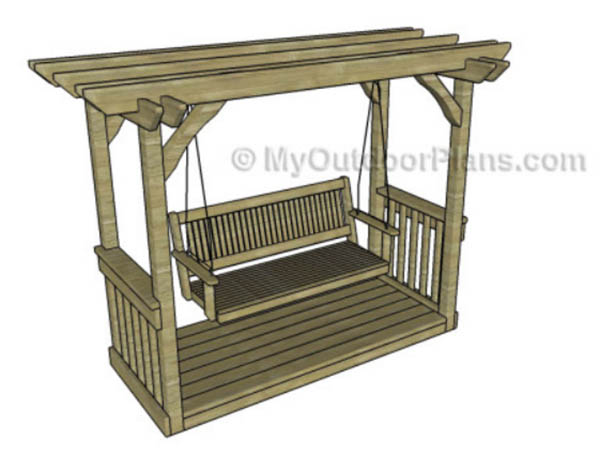 A slightly more ambitious plan provides a sheltering outdoor space. A trellis roof design provides some shelter as well as a space for vining plants. Every bit as aesthetic as it is comfortable.
---
7.

DIY Wooden Porch Swing
This classic design takes some extra work. With a curved back and rolled seat, this porch swing has tons of character to match its comfort.
---
8.

DIY 2×4 Porch Swing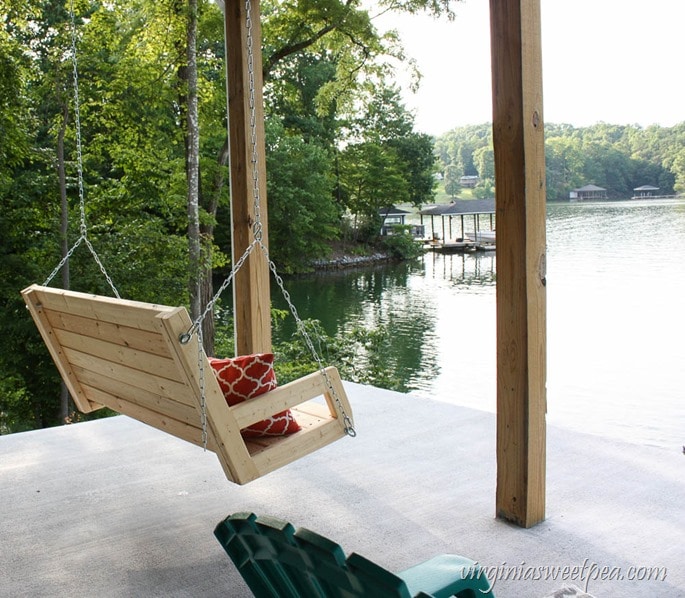 You can make this clean, elegant, modern porch swing with minimal fuss. Half-lap joints add some complexity, but the detail pays off in the seamless side construction.
---
9.

Swing Bed Plans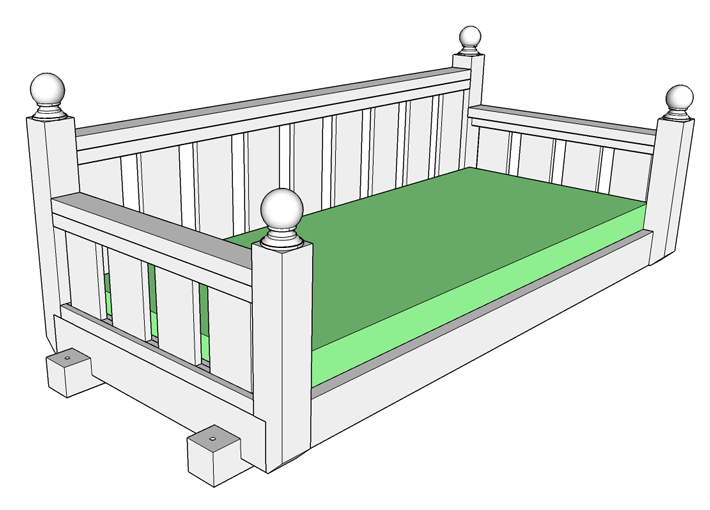 Upgrade your comfort by putting together this heavy-duty swing bed. Let yourself soak in the soothing calm of a breezy summer evening for ultimate backyard relaxation.
---
10.

Console Porch Swing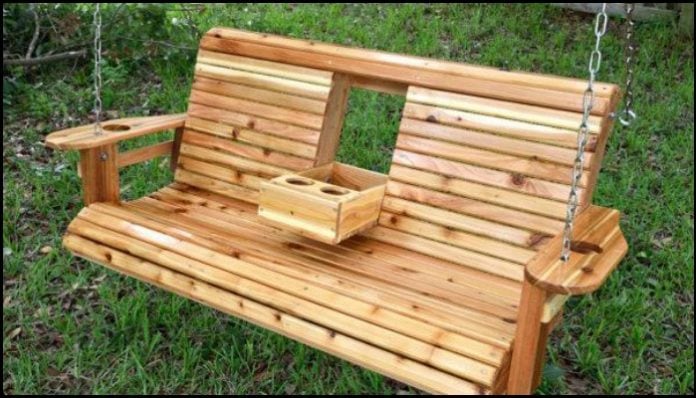 It doesn't get much better than a porch swing and an ice-cold beverage. Give your seat some added function by building a console porch swing. All that's missing is the screen and projector for a late-night summer movie setup.
---
Featured Image Credit: Pexels, Pixabay