17 Backyard Trends in 2023 – Design Ideas for a Modern Home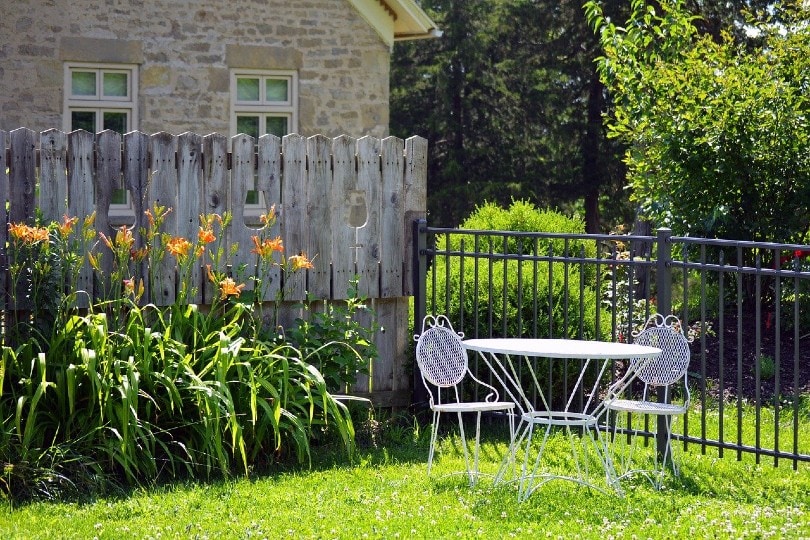 Decorating your backyard is one of the best ways to transform your home into the sanctuary of your dreams. For this year, you are not short of decorating options and trends! Whether you live in an apartment or have a massive backyard, there are plenty of backyard trends you can try out.
Below, you are going to learn about the 17 hottest backyard trends for this year. This includes gardening trends, patio trends, kid-friendly trends, and even balcony trends. Scroll down to learn more.

Gardening Trends
If you want to decorate your backyard, you likely want to put a garden in it. Gardens can be filled up with flowers, shrubs, trees, and even fresh produce. Because of how many plants are available, you can make any garden you want, depending on where you live.
1.

Tropical Plants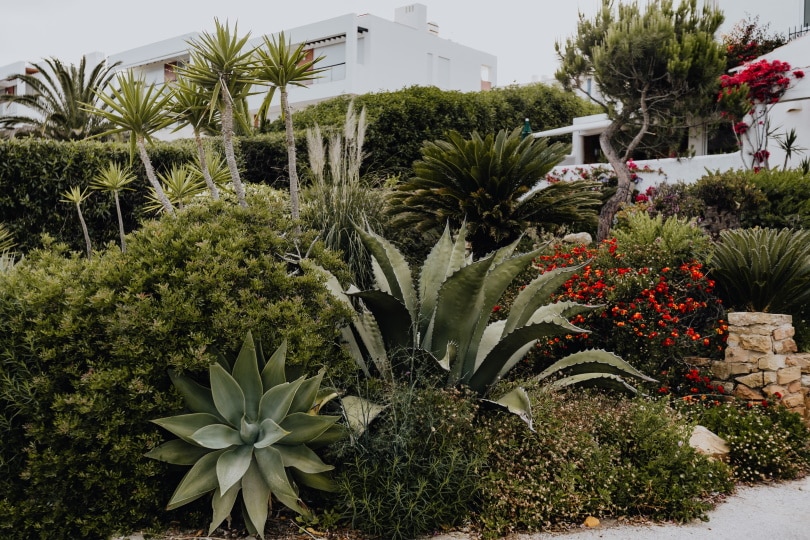 Tropical plants have been a favorite for modern gardens. By using tropical plants in your garden, you can feel like you are on vacation all the time. It's important that you select tropical plants that match your environment and hardiness zones. The most popular tropical plants include Elephant Ears, Rose of Sharon, Rose Mallows, and Cannas.
---
2.

Dark Foliage
Dark foliage is another interesting gardening trend that has come about. When most people think of flowers, they think of bright colors that pop. Although you certainly still want flowers to pop, dark foliage can be the perfect way to do this. In fact, bright colors only pop when placed against dark foliage.
Some examples of dark foliage include Crape Myrtle, Ninebark, Elephant Ear, Smoke Bush, and the Sweet Potato Vine. Place these plants next to your bright flowers to make them shine.
---
3.

Climate-Change Friendly Plants
Because of climate change, you might be having more trouble with the weather. One problem that many gardeners are facing is drought. If you live in an area that sees droughts frequently, you might think that you don't have options. On the contrary, there are some beautiful plants that are fantastic for drought, such as lavender.
You also might want to consider plants that are good for fire scaping, flood prevention, and excessive rains. This will allow your garden to serve a functional purpose, as well as an aesthetic one.
---
4.

Edible Plants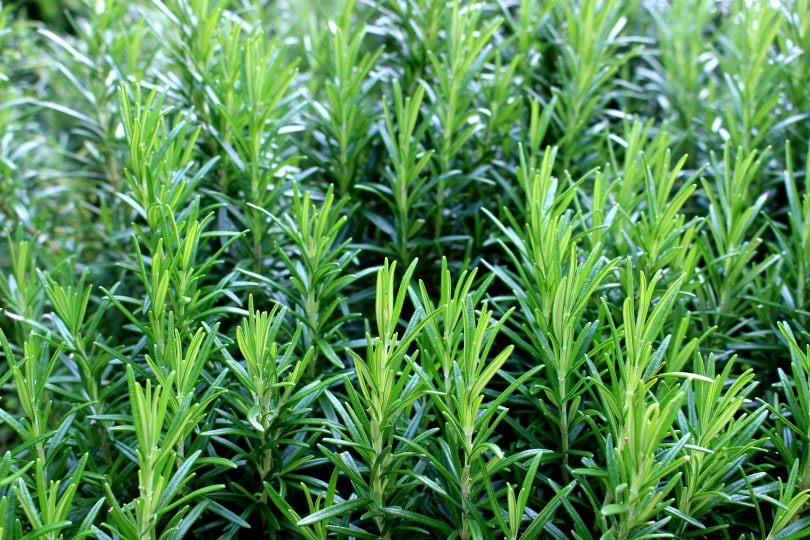 Another way to make your garden functional is to plant edible treats inside. If you love cooking with fresh herbs, make sure to plant a delicious herb garden. Herbs are easy to grow, and they look beautiful in most gardens. You can also plant vegetables or vegetables.

Patio Trends
If you don't have a green thumb, you might be looking for ways to update your patio or deck instead of your garden. Luckily, there are tons of ways you can update your patio, thanks to the modernization of tools and appliances.
5.

Outdoor Living Rooms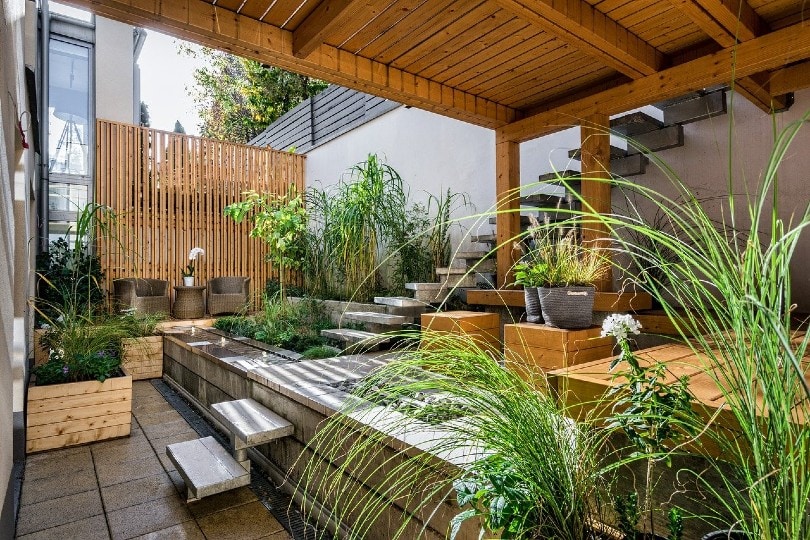 You can easily turn your patio into an outdoor living room by adding furniture and climate control features. For example, many families love to create an outdoor living room using outdoor sofas, fire pits, fans, and even a TV. This is a great way to enjoy summer evenings with the ones you love most.
---
6.

Outdoor Kitchens
To kick things up further, you can even add an outdoor kitchen to your patio space. Outdoor kitchens typically include grills, refrigerators, and space for food preparation. If you love to grill and eat outside, consider adding an outdoor kitchen to your deck.
---
7.

Fire Pits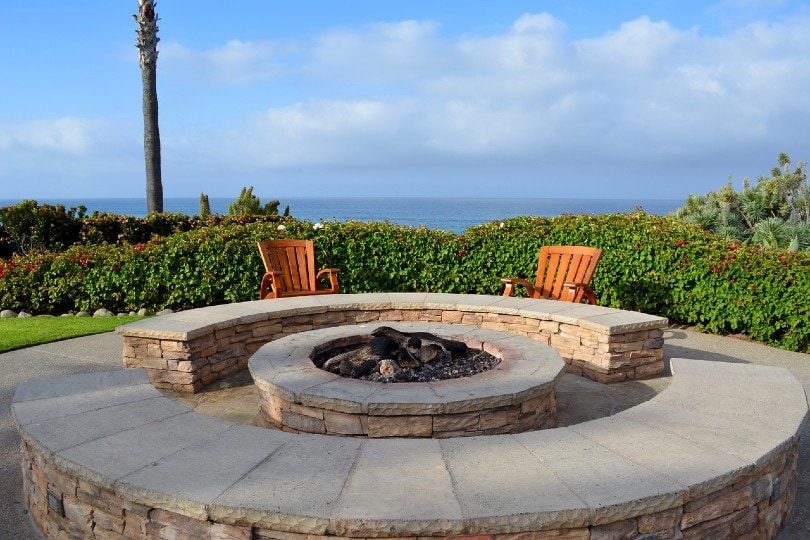 When the sun goes down, the temperature goes down with it. Make sure you stay warm while sitting in your backyard space by installing a fire pit. A fire pit is a great way to sit around your family, no matter the weather. It allows you to feel like you are camping while never leaving the comfort of home.
---
8.

Geometric Shapes
Whether you decide to add an outdoor living room or kitchen to your patio, you'll need to add some decorations too. Geometric shapes will be highly popular this year. You can add geometric shapes to your area with throw pillows, rugs, and other little touches.
---
9.

Calming Colors
Another decoration idea is to use calming colors throughout the patio area. Colors such as light blue and neutrals are a favorite for outdoor spaces. They look beautiful against the greenery, but they are also relaxing.
---
10.

Vertical Gardens for Tight Spaces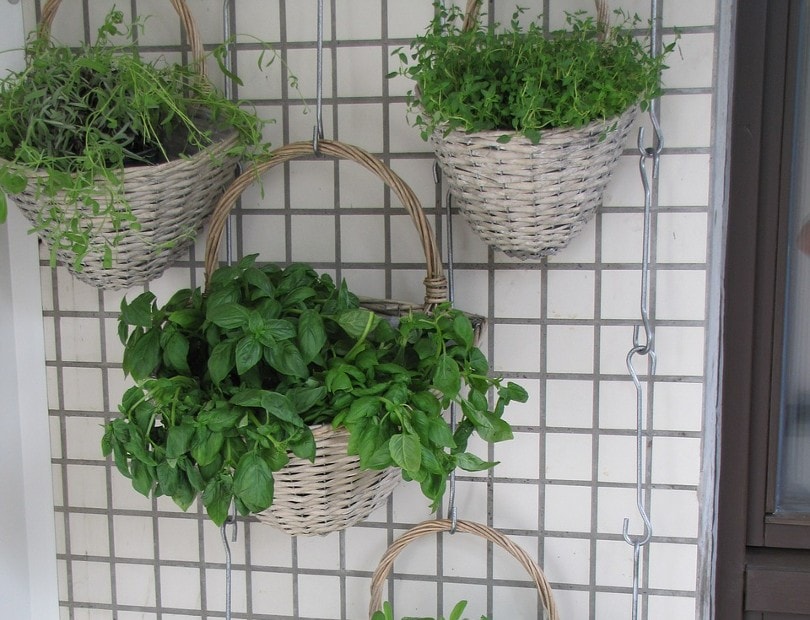 If you don't want to make an entire garden but still want a little herb garden, consider creating a vertical garden for your patio. This is a great way to still have a little bit of greenery and herbs without going through the hassle of keeping up with a full-scale garden.

Kid-Approved Trends
Anyone with a child knows that no backyard plans can be thought of without the children in mind. There are ways that you can incorporate kid fun into your backyard plans without creating a chunky or tacky space.
11.

Butterfly Garden
Even though children don't love to garden, they love butterflies. Create a butterfly garden to get your children involved in the gardening process. You can further get the kids involved by creating stepping stones shaped like butterflies that lead to the butterfly garden.
---
12.

Garden Sandbox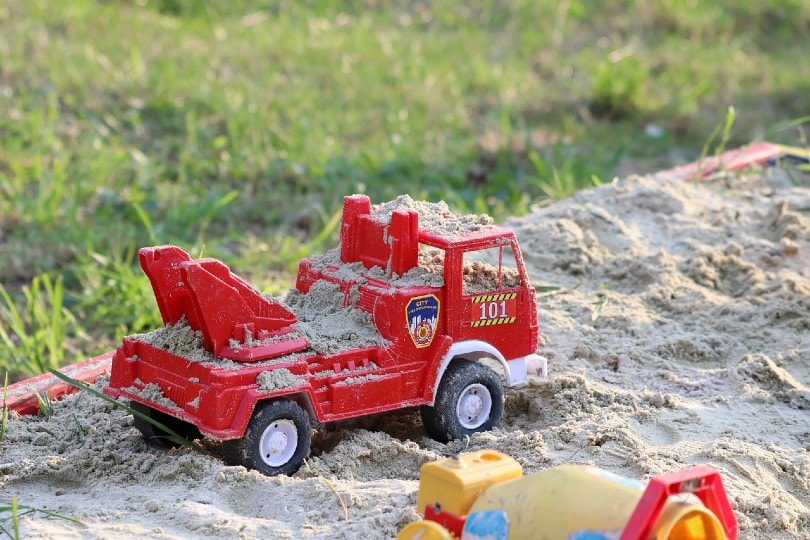 Children love sandboxes, but most sandboxes look tacky. With a garden sandbox, your child gets to play in the sand, and you get to enjoy your beautiful view. You can create the sandbox using wood, rock, or some other more neutral material than plastic.
---
13.

Hobbit House
Much like sandboxes, playhouses can look a bit tacky and distract from your beautiful yard, but children love them. Instead of a tacky playhouse, create a Hobbit house. The Hobbit house will function like a playhouse for your child, but it will look much more aesthetically pleasing in your yard.
---
14.

Teepees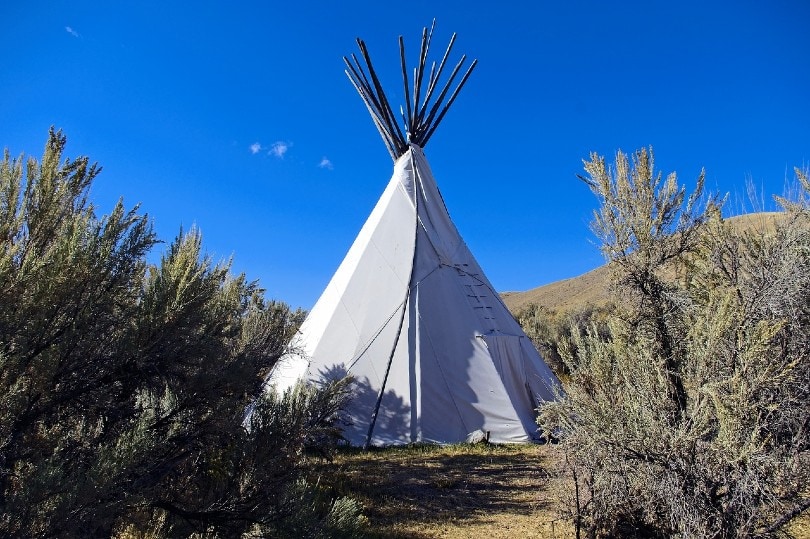 If you don't want to go through the hassle of making a Hobbit house, you can get a teepee instead. Much like the Hobbit house, the teepees function as a playhouse for your child, but they still look nice against the backyard visuals.

Balcony Trends
Even if you don't have a ginormous yard, you can still follow some backyard trends by upgrading your balcony. In other words, you can transform your balcony so that it feels like a backyard space, even if you live in the city.
15.

Plant-Lover Paradise
Bring the outdoors to you by decorating your entire balcony with plants. Whether they be flowers, shrubs, or herbs, adding plants to your balcony is a great way to feel relaxed and happy, no matter how small your living space is.
Related Read: 10 Gardening Trends – Design Ideas for a Modern Home
---
16.

Outdoor Furniture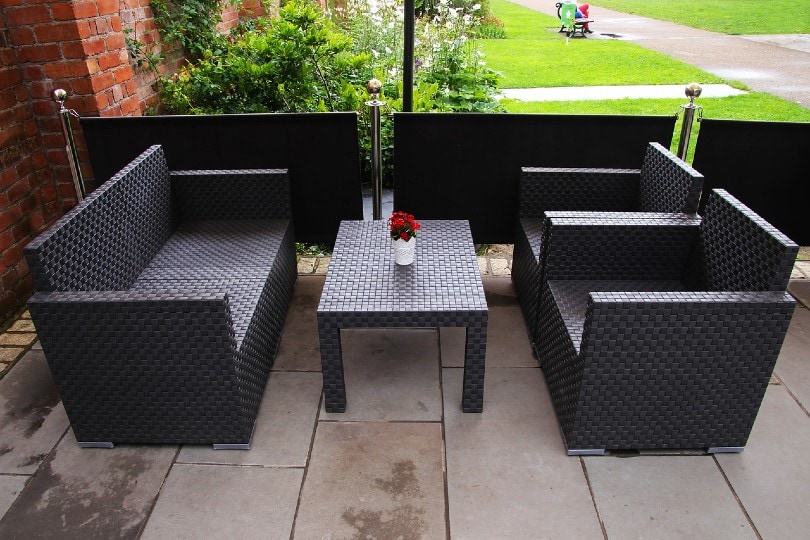 If your balcony is a bit on the larger side, you can add outdoor furniture to it, such as chairs or small sofas. This will create a fun hangout spot where you can get some fresh air.
---
17.

Breakfast Nook
Some balconies simply will not be big enough for whole outdoor furniture. However, you can add a quaint little breakfast nook to it using just a small table and one or two picnic chairs. This will be perfect for early mornings or teatime as you're getting ready to go out and tackle the day.

How to Decorate Small Outdoor Spaces
If you have a large backyard, your options for decorating it are practically endless. In comparison, small yards, patios, and balconies are a lot more limited in their decoration options. Still, there are ways that you can decorate your outdoor space, no matter how small it is.
Most spaces are large enough for at least one chair or two. Decorate the chair with throw pillows. If you don't have enough space for even one chair, use hanging flower baskets and other vertical gardening devices to add a lot of texture and life to the area.
Don't forget about light either. Small outdoor spaces look much better just by adding string lights around the home and area.
Related Read: 19 Outdoor Living Trends – Design Ideas for a Modern Home

Final Thoughts
Transform your backyard using one of the 17 trends above. No matter what your backyard style is, you are sure to find a trend that matches yours perfectly. Likewise, you will be able to decorate your backyard in style, regardless of its size.
---
Featured Image Credit: islandworks, Pixabay