3 DIY Hidden Bookcase Door Plans You Can Build Today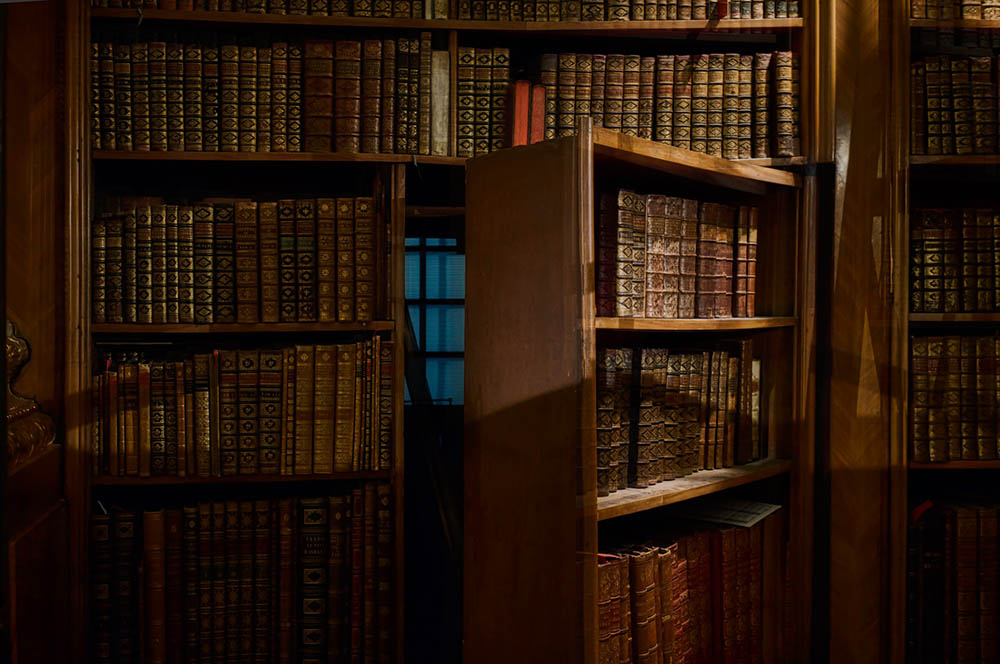 When you hear the term hidden bookcase, undoubtedly your mind drifts back to mystery writers, such as Agatha Christie or John Dickson Carr, deservedly so. However, it's also a wise choice for several other practical reasons. Maybe you want to keep your kids from something they shouldn't have access to, such as firearms or alcohol. You may also use it to protect valuables in a practical way.
We'll also admit that a hidden bookcase is just fun. We love the mystic and lore about it. Fortunately, it's easier than you may think to put one in your house. It can serve all these functional purposes without taking a massive bite out of your wallet. After all, the premise is simple. It's just a door with hinges. The difference is where you put it and have in front of it.

The Top 3 DIY Hidden Bookcase Door Plans
1.

Opening the Door DIY Plan
This plan is so clever because it makes a small space seem larger with an additional hidden room behind the bookcase. The piece covers the entrance entirely and doesn't reveal its secret on either side of the door. That makes it a surprise in two places.
---
2.

Folding It DIY Plan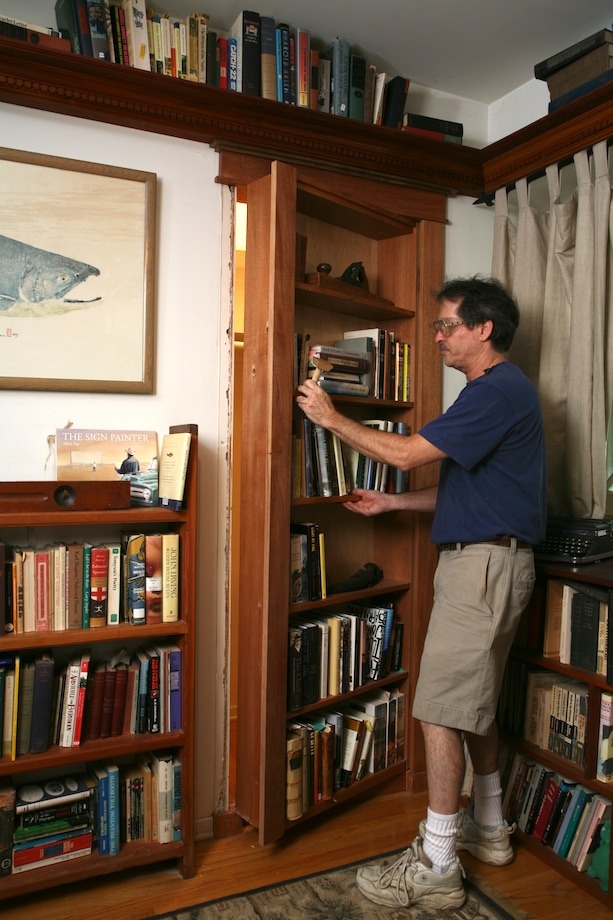 This post shows you that you can add a bookcase for any sized project. It's also another space saver that makes use of an ordinary door to give it a more practical purpose. We can see adding it to a kid's room. Your child could also use it to hide dirty clothes or toys to spruce up their space in a jiffy.
---
3.

Opening the Door DIY Plan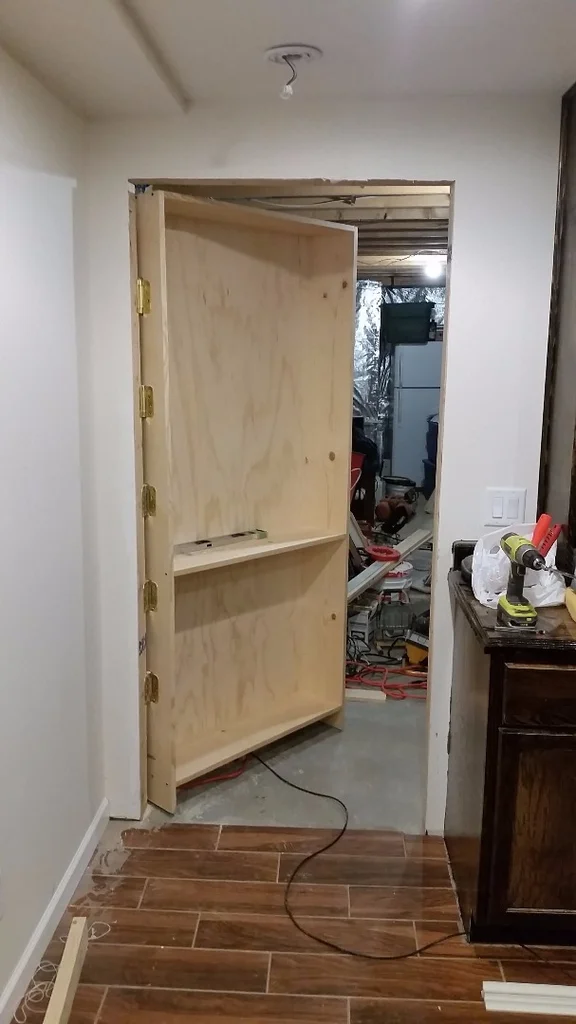 We like this plan because it's something we probably can also relate to easily. If you want to hide a messy basement, just put a door in front of it! It's an excellent solution if you have a room that you want to divide for different uses.

Final Thoughts
Hidden bookcase doors are an interesting addition to any house. It adds a bit of mystery and perhaps security in some situations. Luckily, it's something you can easily add to your floor plan without too much effort or money. It's a clever way to make access to someplace in your home something unexpected. We think it is priceless.
You might also be interested in: 21 Free DIY Bookshelf Plans You Can Build Today
---
Featured Image Credit: Stefan Steinbauer, Unsplash