10 DIY Macrame Wall Hangings You Can Make Today (With Pictures)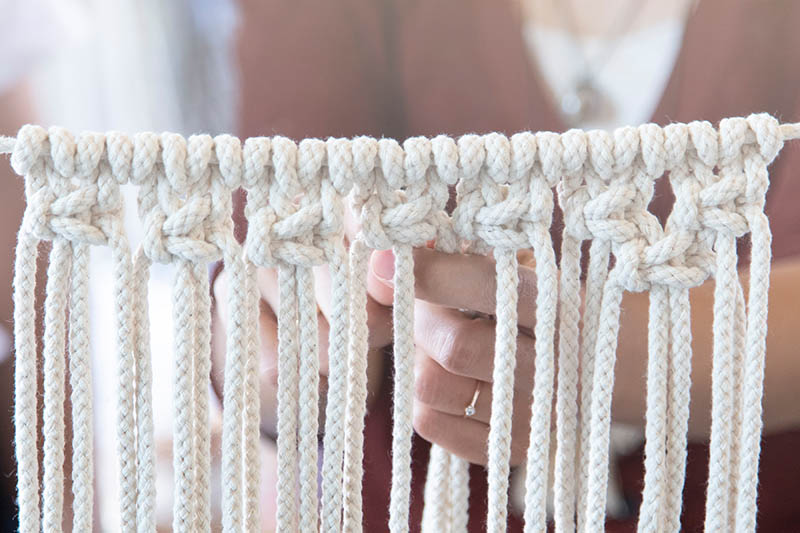 Macrame is a beautiful form of art that is created by knotting or braiding yarn to create intricate designs. Macrame is an enjoyable and relaxing hobby, allowing you to express your artistic side by creating and experimenting with different colors and patterns. The most popular form of macrame is wall hangings as they can make your space seem much more unique and eccentric while adding a touch of creativity.
If you are looking for innovative ideas and inspiration to create a macrame wall hanging that will stand out, read our article below.

The 10 DIY Macrame Wall Hangings
1.

Macrame Wall Hanging Art
This gorgeous macrame wall hanging is a true piece of art to decorate any wall and make it stand out from the rest. It uses a pattern that is very easy to follow, with the final design looking intricate and stunning. It is perfect for decorating a boho apartment and can make any room seem more unique and welcoming. While the design itself seems complex and challenging, it is suitable for beginners, helping them master the art of macrame step-by-step.
---
2.

Large Macrame Braided Wall Hanging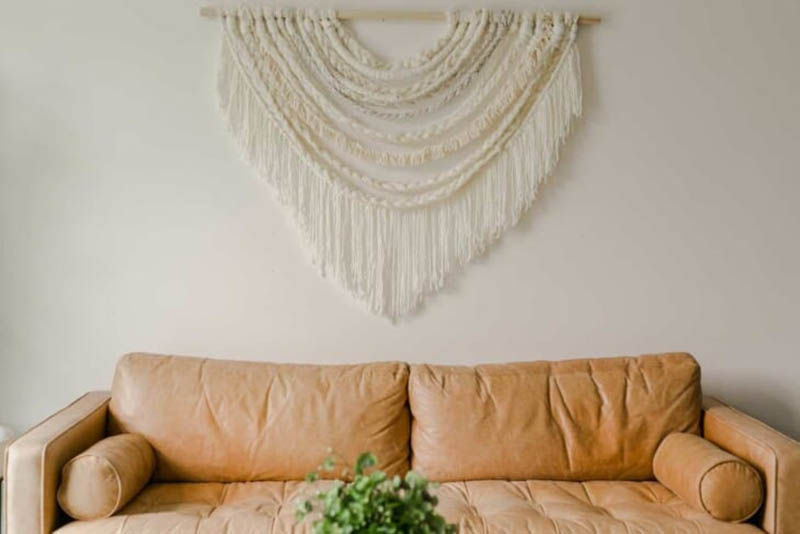 This large-scale macrame hanging is an extremely unique and lovely wall piece. Its size is perfect for making it a centerpiece of the room, especially if it is one of your first macrame projects. While it will hang on your wall looking like an expensive piece of art, it can be done in no time with just a bit of patience. Pick out your favorite yarn colors and begin braiding to create this cute wall hanging.
---
3.

  Macrame Autumn Hanging Leaves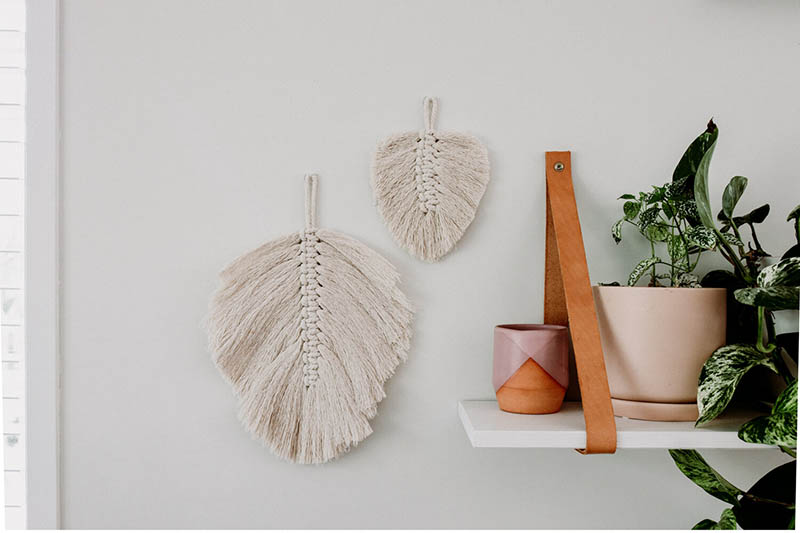 There's no better decoration to celebrate fall than macrame autumn leaves. These wonderful small decor pieces will be a subtle yet effective way of showing off your autumn spirit. They are incredibly easy to craft even for beginners and will be an excellent stepping stone for those who want to make macrame into a long-term hobby. Once you prepare them, you will be able to hang them all around your home. Make sure to experiment with colors to achieve different moods and styles.
---
4.

Macrame Christmas Tree Wall Hanging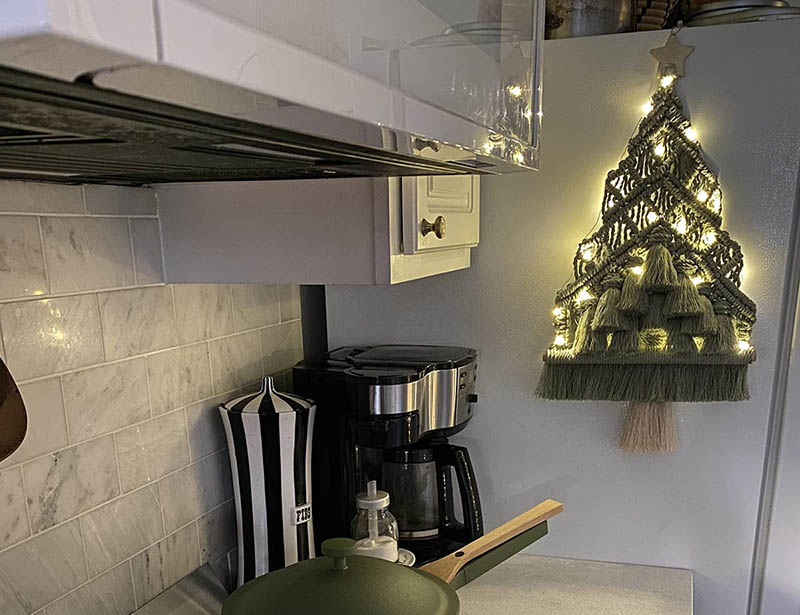 Since macrame is such a versatile art medium, it can also be a perfect way to express your holiday spirit. If having a standard tree just doesn't cut it for you, this Christmas tree macrame hanging will give a special charm to your home. It gives a lovely, warm, and creative feeling, especially knowing you made it all by yourself. The pattern itself is easy, and you can continue experimenting with Christmas lights to create the perfect look.
---
5.

  Boho Macrame Wall Art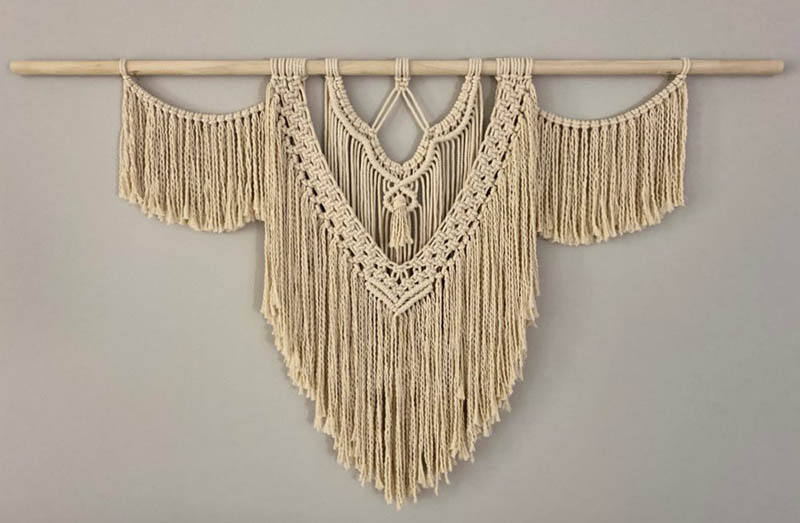 Another amazing wall hanging that will show off your eccentric taste is this boho macrame wall art. The reason we say art is because this pattern makes the most breathtaking impression hanging on the wall. It will become the focal point of the room, especially if you make it large enough to decorate your entire wall. The pattern is easy to follow, and once you master it you can try some innovative ideas and customize this design to your own liking.
---
6.

DIY Large Macrame Wall Hanging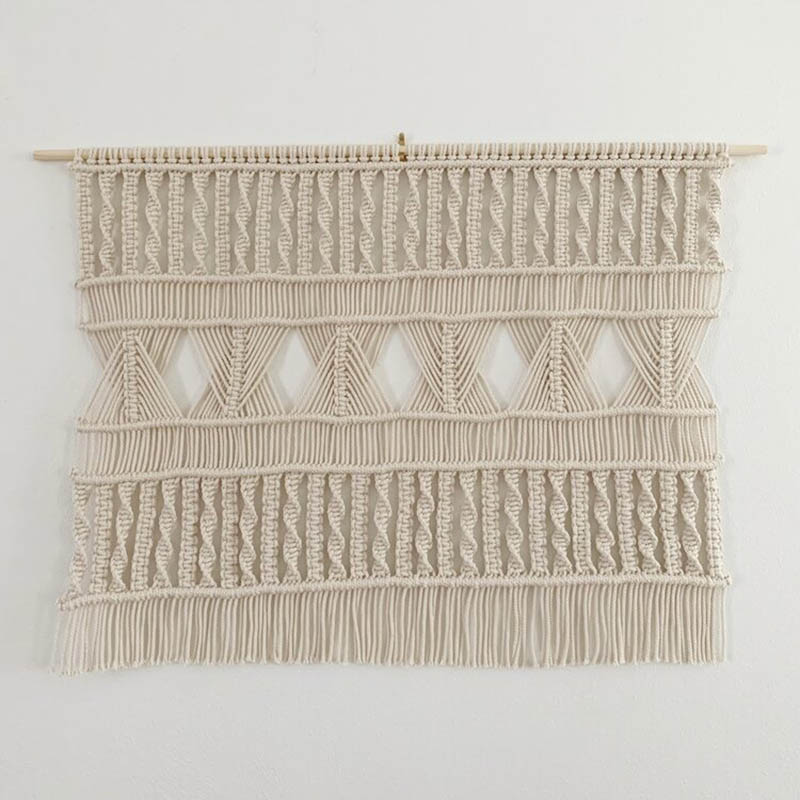 Since wall hangings are one of the most popular ways to express your passion for macrame, this DIY macrame hanging will be an ideal piece to show your skills and artistic hands. While the design is easy to achieve by following this step-by-step tutorial, it certainly won't look simple. The pattern seems quite complicated at first look and might even scare you, but once you begin braiding, you will enjoy every single moment.
---
7.

Macrame Fish Bone Wall Hanging
Another very elegant yet easy macrame design to follow is this fishbone pattern that creates a fantastic appearance in your home. The pattern is intricate yet playful and symmetrical. It is elegant, showing its simple geometrical form that makes it so unique. It is a perfect macrame wall hanging for spaces that need a bit of spark added.
---
8.

DIY Macrame Dreamcatcher
Most of us at some point had a beautiful dreamcatcher in our room. To spice things up, you can craft this macrame dreamcatcher that will make your room liven up with charm. It is effortless to craft, and since the process is fun and relaxing, it will be a perfect challenge for those creative souls out there.
---
9.

Macrame Hanging Fruit Basket
One way to connect functionality with a lovely design is to implement this macrame fruit basket with a wall-hanging concept. This fruit basket will come as a challenge for the creatives out there, but it will improve the style of your home significantly, adding a modern farmhouse feeling to it. This idea is fantastic for a small kitchen or dining area. A macrame hanging fruit basket is an adorable way of displaying your fruits while still being easy to access at any time.
---
10.

Macrame Beaded Wall Hanging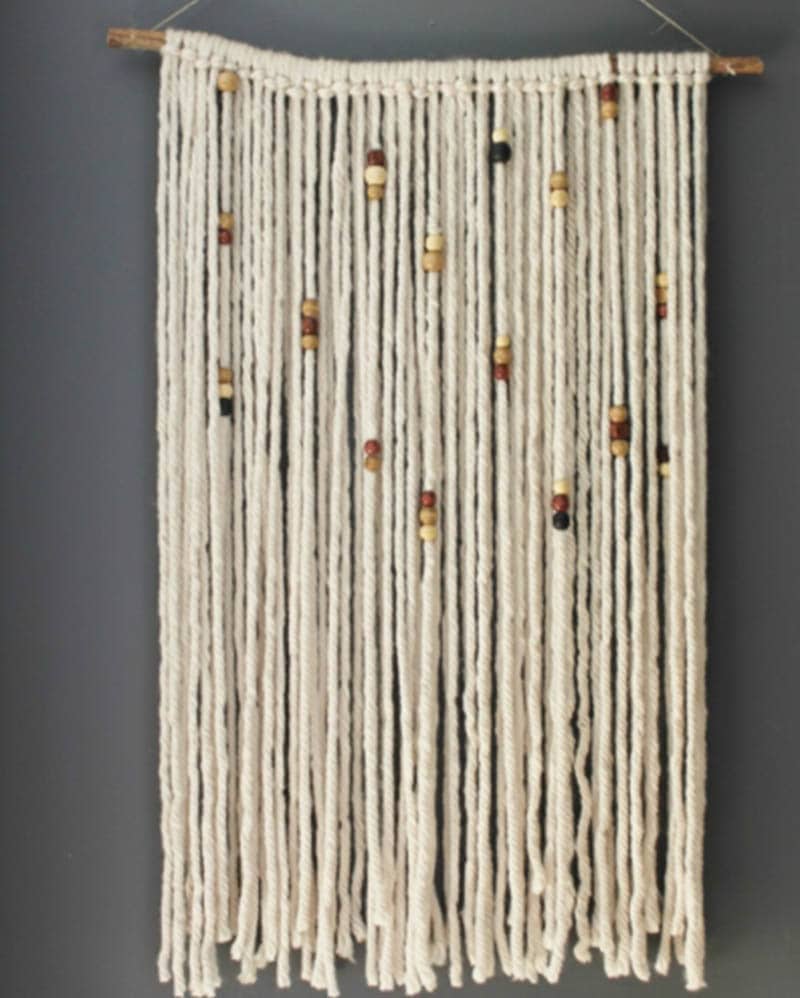 This macrame beaded wall hanging might be the easiest macrame tutorial on our list, and yet it still maintains an innovative and creative appearance. You can experiment further with the pattern of the beads, which is entirely up to you to match your personal style. You can create geometrical or abstract patterns with the beads, playfully enjoying the entire experience.

Conclusion
Once you've read this inspiring article, you will have all the motivation you need to go on and experiment with macrame, creating your own piece of art to hang on the wall. If you enjoy your first macrame project, you can continue crafting and trying each idea from our list. Macrame is a fun experience, so make sure to enjoy the process.
---
Featured Image Credit: pornpawit, Shutterstock