How Much Does Home Depot Charge to Install Flooring? Facts & FAQs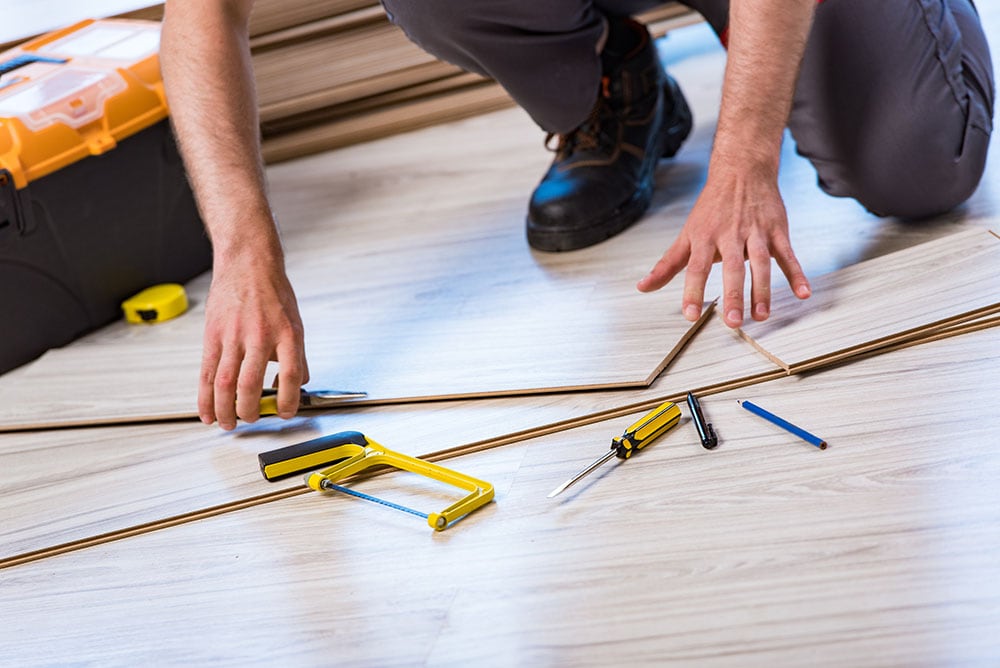 Home Depot is one of the most widespread home improvement stores with over 2,000 stores in the US alone. What many people don't know is that in addition to selling flooring products, they'll also install them for you! Let's check out what you can expect to pay for this service and any additional costs that you may need to anticipate with this service. It can cost between $600–$2,340 to floor a small 300-square-foot room
Why Use Home Depot to Install Flooring?
Most people think Home Depot is just a home improvement store, but they provide a wide array of services for the convenience of their customers, including things like cutting wood and installing various products like water heaters, doors, and flooring. You're probably wondering why you'd have Home Depot install it over hiring a contractor or doing it yourself, right?
Home Depot sends certified and licensed contractors with clearly visible store badges. The technicians are fully transparent about what product they're installing in your home, and they can quickly and accurately assess any additional work that needs to be done. For example, if the subfloor needs preparation before flooring can be laid down, they would be able to look at the flooring in your home and determine what the best plan of action is.
Home Depot offers a huge variety of flooring products in all types of materials, textures, and colors. They also offer financing on products, project loans, and specialty credit cards for select customers. Besides, some people don't know where to find a reliable contractor. Home depot takes all the extra work out of the project that would normally take up a lot of time.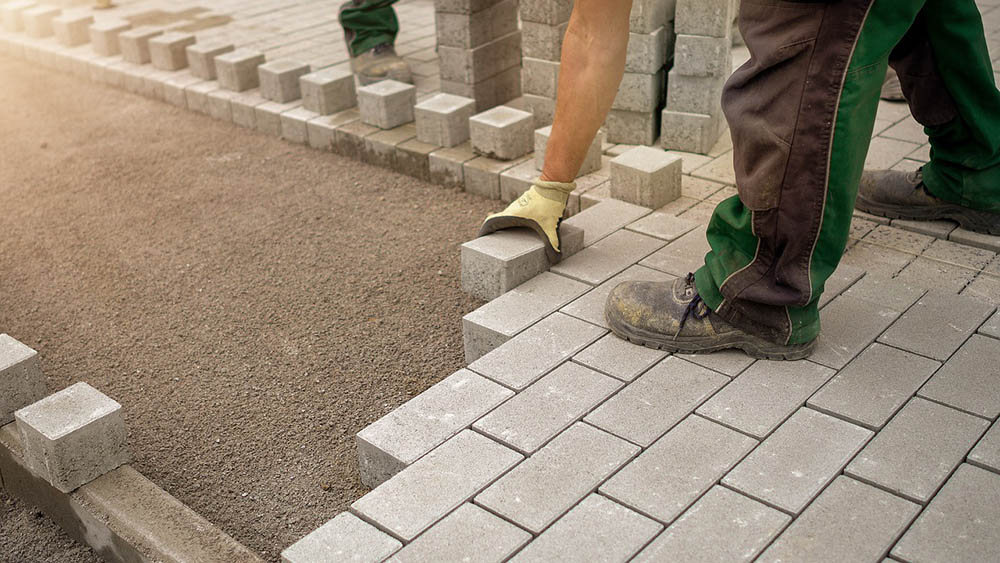 How Much Does Home Depot Charge to Install Flooring?
How much Home Depot charges for its services depends on what type of flooring you want to be installed. Vinyl flooring is one of the cheapest options available, while engineered hardwood flooring will cost more. Generally, more expensive flooring is more highly sought after and will also cost more to have installed.
Labor is typically baked into their pricing, but you can ask your local store or Home Depot contractor about more detailed pricing. Material and installation costs of underlay are also included in these figures. Let's check out how much Home Depot charges to install flooring based on the flooring type.
How Much Does Home Depot Charge to Install Flooring:
Vinyl sheet flooring: $2.00–$6.00 per square foot
Laminate flooring: $3.80–$4.80 per square foot
Engineered hardwood flooring: $4.00–$6.40 per square foot
Solid wood flooring: $7.80 per square foot
Going by these estimates, it can cost between $600–$2,340 to floor a small 300-square-foot room. Naturally, larger rooms will cost more because they're bigger and it will take the contractors longer to finish. This figure may rise if other work needs to be done, but you can always ask for an itemized bill so you know exactly what you're paying for.
Consult a flooring expert
Find a flooring specialist in your area, and get free, no-commitment estimates for your project.


Additional Costs to Anticipate
If any extra work needs to be done before the contractors can begin the installation, additional charges might be assessed. Sometimes this can be done yourself, like moving furniture in the area, and other times the job is more complex, like subfloor repair. Let's take a look at what some possible charges are.
Additional Charges May Include:
Furniture removal: up to $35 for 6 pieces of large furniture
Removal of old flooring: $1.95 per square foot
Sanding and leveling: $1.50–$5.00 per square foot
Subfloor replacement: $3.00–$10.00 per square foot (depending on type and severity)

How Long Does It Take Home Depot to Install Flooring?
A team of Home Depot contractors can typically install up to 750 square feet of flooring per work day, so a small room would only take a couple of hours. However, that depends on whether other work needs to be done beforehand. A larger room may take a day or two to finish, but again, that depends largely on if the floor is already suitable to lay flooring on.
To set up an appointment, you can call or visit your local Home Depot store or set up an in-home flooring measurement appointment to get started. You'll be asked your location, the type of room(s) you need flooring in, and your contact information. You may also be asked to pay a deposit in advance. Appointments are based on demand and availability, but in most cases, you can get one within a few days.
Is It Worth It to Have Home Depot Install Flooring?
That depends on whether Home Depot offers a lower rate than local contractors. If contractors in your area quote a lower cost to do the job, it may make sense to buy the flooring at Home Depot and hire a local contractor for installation. Depending on your area and local labor costs, it could be more expensive to hire Home Depot to install your flooring.
The caveat is that Home Depot is very thorough in who they choose to be a technician. Their techs are certified, qualified, insured, and background checked for your safety. In the end, you're getting a heavily vetted and experienced contractor who will most likely do a good job.
If you're on a budget, you can probably find someone to do the job for cheaper, but their work isn't guaranteed like the work done by Home Depot contractors. Better yet, Home Depot gives a 1-year warranty on their contractors' labor. You can also opt to purchase a separate warranty for the flooring, but that's only if you feel it's necessary.
Conclusion
Home Depot is one of the best stores to shop at for home improvement jobs whether you're a DIY master or just need some flooring installed. Depending on the type of flooring you want, you can expect a small room to cost between $600 to upwards of $2,000. If you are unable to find a reliable contractor for a good price, hiring the Home Depot flooring technicians may be your best and most affordable option.
You may also be interested in:
---
Featured Image Credit: Elnur, Shutterstock