6 DIY Picnic Bench Plans You Can Build Today (With Pictures)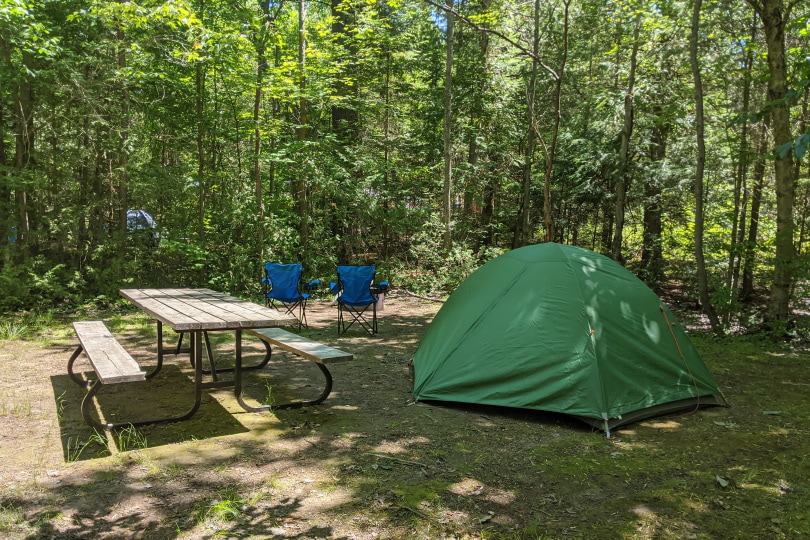 Most of us remember the days of eating watermelon in the backyard at the old-fashioned cedar picnic table our parents had. Many of us even remember using that same picnic bench as a home base when playing tag with the neighborhood children.
A wooden picnic bench is a perfect addition to the backyard of your home or even the deck or patio. It not only adds extra space for when you have guests, but it also gives you an excellent outdoor space for eating as a family during the spring and summer months.
However, if you're like us, you don't want to just go to the store or surf online to find a premade picnic table. Instead, you want to build one with your own two hands. If you think that might be too complicated of a task for you to take on, however, rest assured it isn't. In this guide, we'll give you a few picnic bench plans you can build today and be enjoying supper at your new outdoor table before the sun goes down.

Top 6 DIY Picnic Bench Plans
1.

Picnic Table with Detached Benches (DIYdiva.net)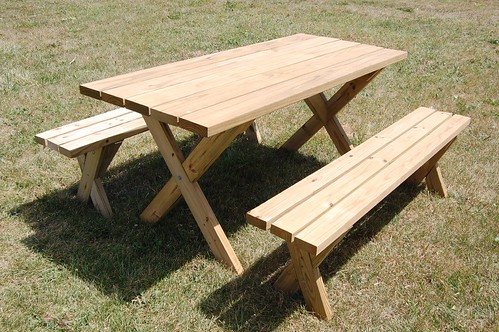 This picnic table with detached benches comes from DIYdiva.net and is the perfect addition to any backyard space. The movable benches will give you plenty of legroom, no matter how tall your guests might be. The design is simple, and you can build this one in less than a day's time.
If you're ready to build this picnic table, view the instructions for it here.
---
2.

Octagon Picnic Table (Ana White)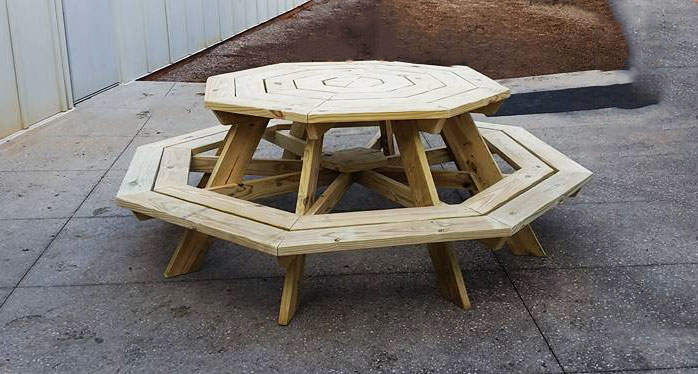 Octagon picnic tables can not only save you space, but they also bring a certain elegance to the party with their shape and design. With these picnic table plans from Ana White, the tabletop will end up being 64 inches wide, giving you plenty of room to set dishes of food. You can find instructions on how to build this gorgeous table here.
---
3.

Modern Picnic Table (Home Hardware)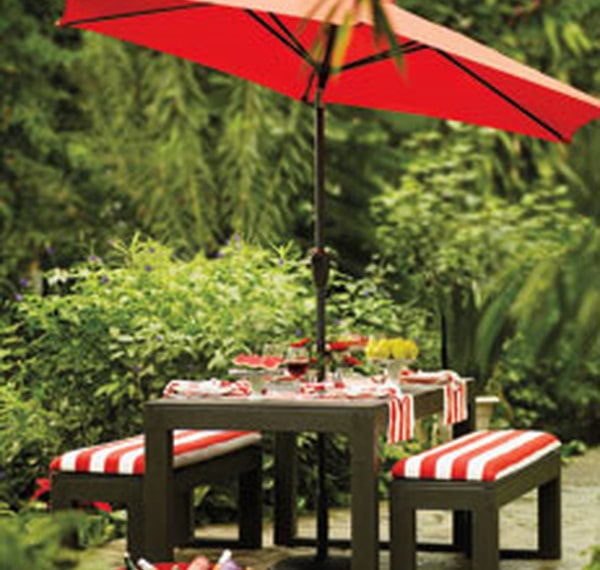 In today's world, everything has a modern touch, and that includes picnic tables. If you prefer a  modern flair, then try the picnic table plans for this table from Home Hardware. The benches are detached, but it's sleek, modern, and wonderful instead of being an old-fashioned table. You can find the instructions for this modern delight here.
---
4.

Kid's Picnic Table (Woodlogger)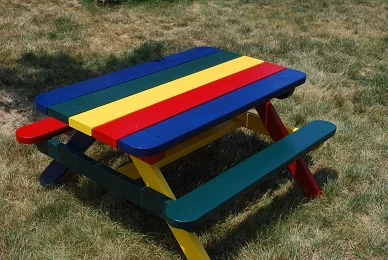 There's nothing cuter than a picnic table for kids. Of course, you can have dinner at your adult table, but everyone knows that the kid's table is where all the fun happens. Woodlogger has just what you need to make your kid's picnic table in no time at all. Not only does it take less than one day to build this table, but you can also get the kids involved for some creative family time together. Instructions are here to help you get started.
---
5.

Folding Picnic Table (Instructables.com)
This picnic table from Instructables.com is great for someone who has little space in their yard or on their deck. The folding table switches from a table to a bench in seconds and is easy to build. The plans have a bonus smaller bench that'll be perfect to put your feet up on after a long, hard day at the office. Instructions can be found here.
---
6.

10-Foot Picnic Table (Jays Custom Creations)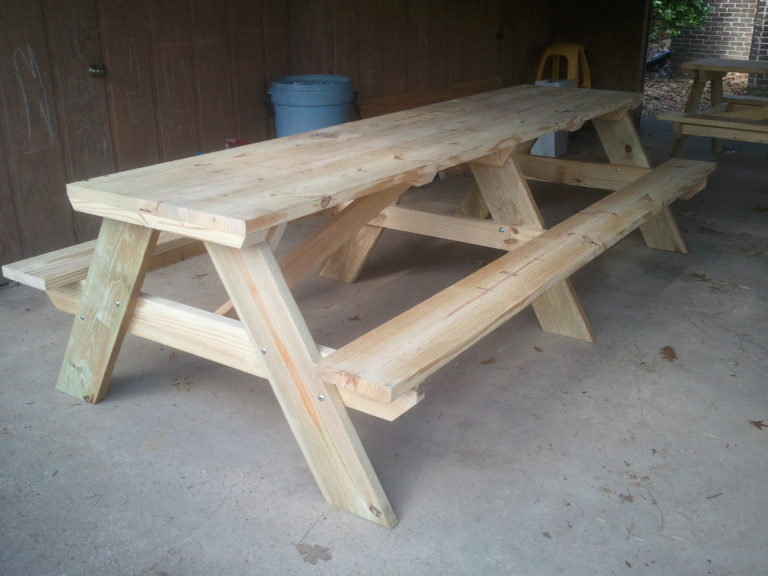 This picnic table from Jays Custom Creations is perfect for someone who has a large family or sometimes holds large lunches for business or pleasure. It sits eight to 10 people are super easy to build, and is perfect for dinners as well. The table is super heavy once built, though, so make sure you have it where you want it ahead of time. For instructions on how to build this picnic table, go here.

Final Thoughts: Picnic Bench Plans
This concludes our guide on the best picnic bench plans you can build today. From large picnic tables to folding tables and from Rustic to kids, there's a picnic table out there that'll work for your backyard for sure.
Whether this is going to be a simple project for an experienced builder or you're trying your hand at building for the very first time, these picnic bench plans are something anyone can do. Try building them with your family, friends, or just the kids for some bonding time that will end with a gorgeous picnic table on the back deck. Don't forget to add a grill and some hamburgers and hotdogs to complete the experience.
After all, there's nothing like a spring afternoon in the sun, eating on the back deck at a table you built with your own two hands. Just make sure to weatherproof the picnic table when you're done, so it'll last you for many generations to come.
---
Featured Image Credit: Elena Berd, Shutterstock