5 DIY Stair Railings You Can Build Today (With Pictures)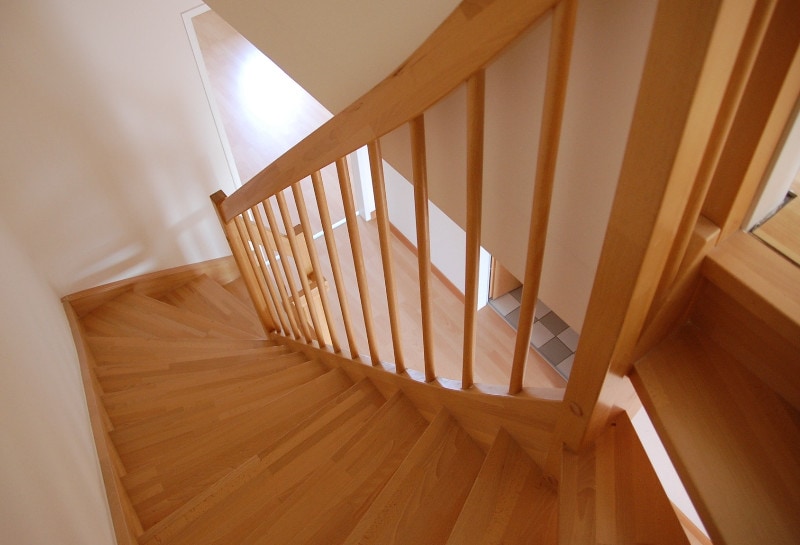 Stair railings are effective safety devices, but that doesn't mean they have to be drab or expensive. There are tons of ways to craft your own stair railings from widely available materials. You'll need some tools too, of course. Let's dive into how you can make your own stylish stair railings below.

The 5 DIY Stair Railings You Can Build Today
1.

Cable Railing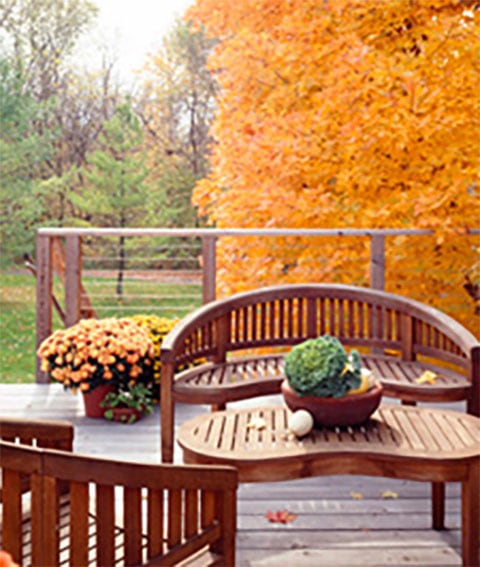 | | |
| --- | --- |
| Difficulty: | Beginner |
| What you'll need: | Cable, metal posts, drill, hammer, cable cutters, adjustable wrench |
Cable railing is one of the most affordable ways to guard an elevated area, but it can be used to great effect for stairs too. Expensive load-bearing cables are available if you want to emulate a big-city loft, but you can find basic kits online for reasonable prices. You'll only need a few basic hand tools to get the job done, which makes it one of the easiest DIY railings you can install.
---
2.

Modern Farmhouse Railing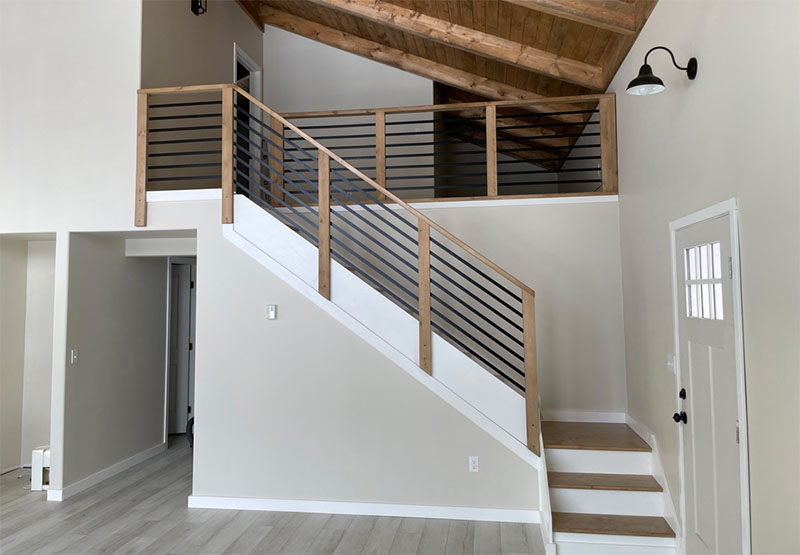 | | |
| --- | --- |
| Difficulty: | Intermediate |
| What you'll need: | 2x4s, lag screws, drill, saw, tape measure |
One of the easiest ways to add a railing to a stairway is to simply take some wood and make your own. You cut regular 2x4s into long, thin 48-inch boards to form the balusters, posts, and railing for your stairs. It's deceptively straightforward but does require some power tools and woodworking. Adapt this plan for nearly any open stairway that could use a handrail. It's classic and safe.
---
4.

Galvanized Pipe Handrail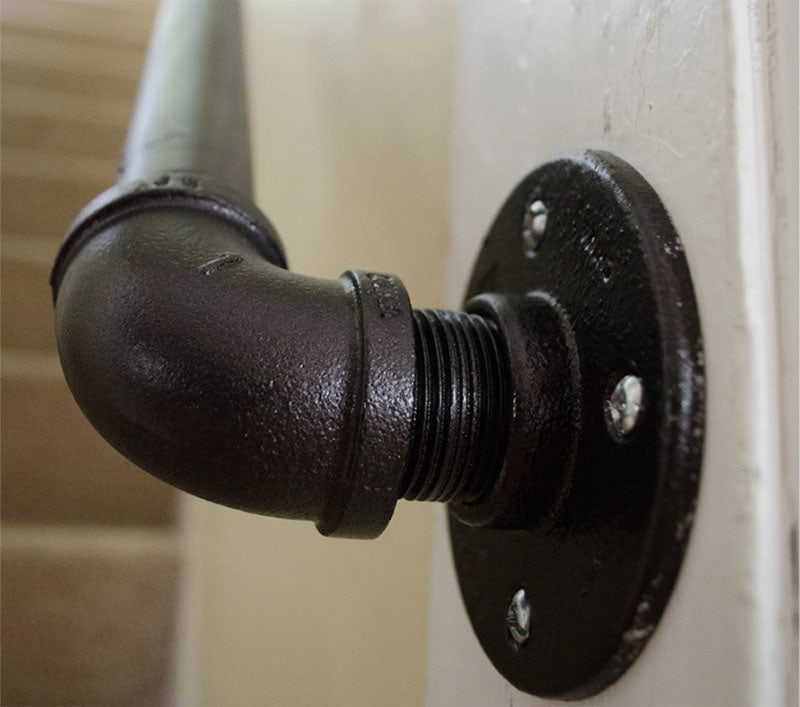 | | |
| --- | --- |
| Difficulty: | Intermediate |
| What you'll need: | Galvanized steel pipe, floor flanges, fittings, spray paint, construction screws, drill |
This unique handrail is cobbled together from industrial-looking galvanized steel pipe, flanges, and a handful of fittings. The fittings help the pipe secure to the flanges, requiring no metal cutting. The plan was specifically designed for tall, narrow stairways, but it could be adapted to fit any type of stairs. As for the spray paint, use any color that states it's good for galvanized steel.
---
4.

Wrought Iron Spindles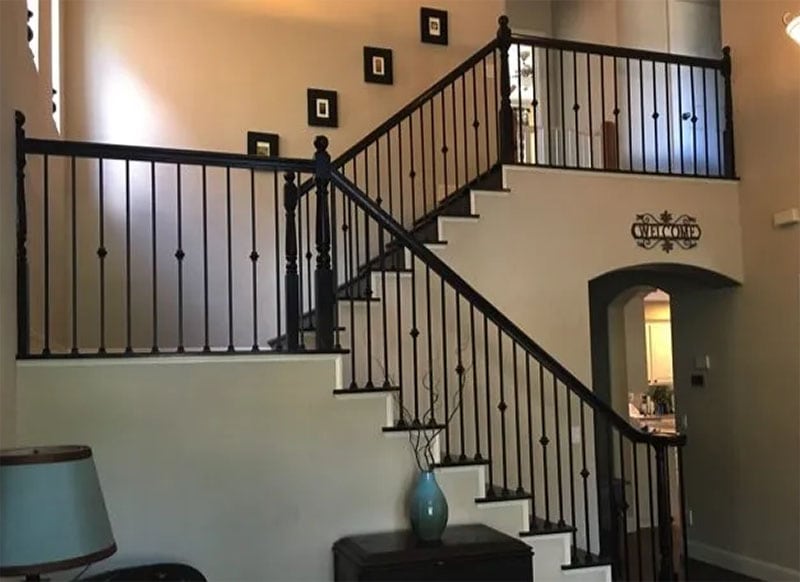 | | |
| --- | --- |
| Difficulty: | Intermediate |
| What you'll need: | Wrought iron spindles, wrought iron baluster shoes, hot glue gun with glue, saw with metal cutting blade |
If you don't mind cutting metal and want to add a Victorian touch to your existing stairway, try updating the railing with wrought iron spindles. They're typically compatible with wood or metal railings, and you can find spindles in various styles and colors. There are also hollow, twisting, curving, and tons of other aesthetic choices. Once you've decided on the style and design of your spindles, the work itself to update the railing is doable in an afternoon.
---
5.

Rebar Railing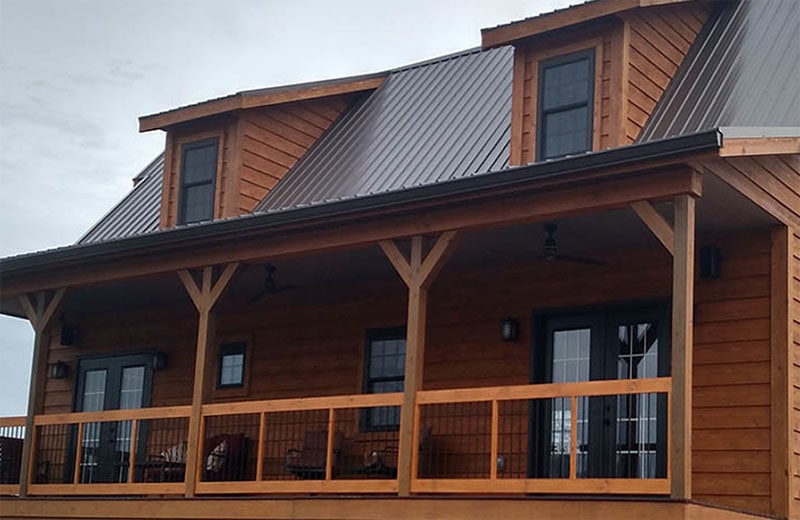 | | |
| --- | --- |
| Difficulty: | Expert |
| What you'll need: | Metal rebar, 2×6 pine boards, circular saw, drill, impact wrench, wood screws, spade drill bit |
For a rustic look, take some pine boards and rebar and make this wood-and-metal railing today. It uses inexpensive 2×6 pine wood and widely available rebar. You'll need to hollow out spaces for the rebar balusters to fit in the railing, and while the plan has wide gaps, you can customize your baluster spacing as desired. This plan is the most involved on our list, requiring a wide range of tools.

Conclusion
The railing on a stairway can completely change its appearance while helping guide you up and down the steps. From relatively simple cable railings to more complex galvanized pipe railings, there's a plan on this list for nearly anyone.
---
Featured Image Credit: Pixabay, Pexels