How Much Is Car Insurance in Illinois? (Updated in 2023)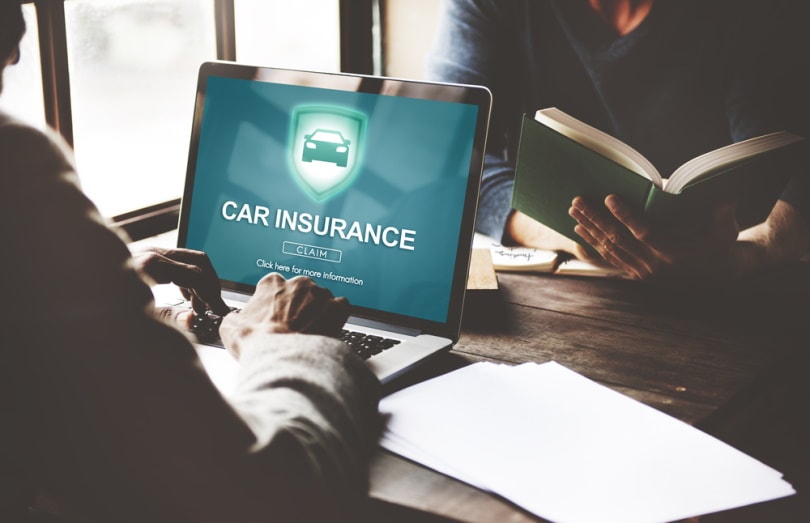 Each driver has different needs when it comes to car insurance. Here, we go over the best car insurance carriers in Illinois to show you the available options. You'll want an insurance plan that fits your budget but also provides you with the coverage that you're looking for. Also, Illinois has certain requirements that motorists must abide by when choosing their policy. Read on to learn more about Illinois' top car insurance companies and what they can offer you.

The Importance of Car Insurance
In order to drive legally in Illinois, each driver must carry a minimum amount of insurance. Without this, you could face steep legal penalties and fines. If your vehicle is being financed, you may be required by your bank to obtain more coverage.
Illinois is a fault state, meaning the person who causes the accident is responsible for all damages. As such, the state requires all drivers to carry a minimum of liability insurance that will cover property damage or bodily injuries of the other driver. It will not pay for damages or injuries that you incur in the accident.
Since not all drivers carry insurance, Illinois also requires that every driver obtain uninsured motorist coverage. This leaves your property uncovered but will cover any bodily injuries that you suffer in an accident caused by an uninsured driver.
Car insurance is important not only because it's required to have by law, but also because it brings peace of mind to drivers and passengers. If you cause an accident, you'll be able to compensate the other person for their damages. With insurance options beyond liability, you can even get your car fixed if you cause the accident or if an incident occurs, like theft, vandalism, or falling trees.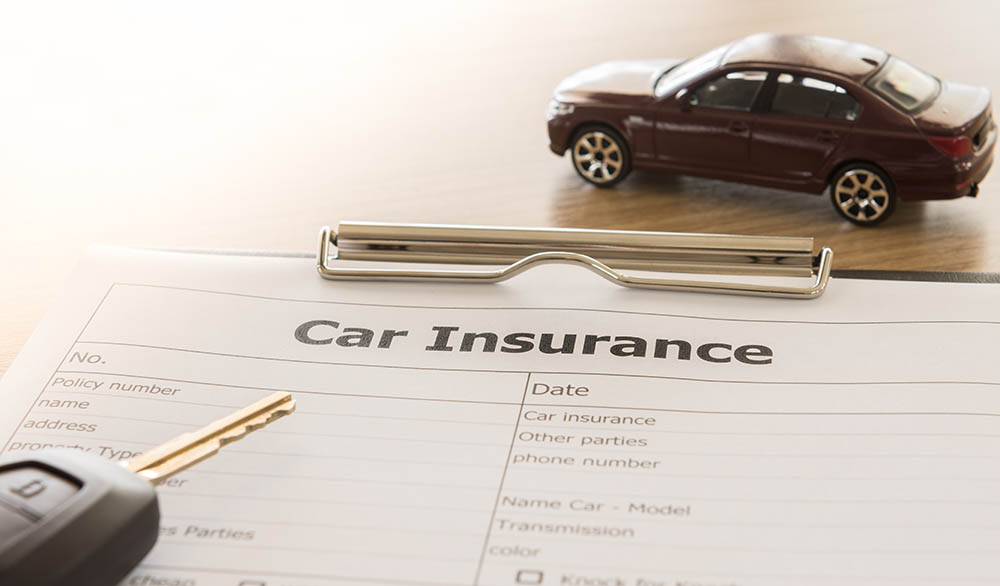 How Much Does Car Insurance Cost?
Car insurance premium costs are affected by several factors. Discounts are available from some companies based on the type of car that you drive, if you bundle your car and other insurances, your driving record, and your age.
How much you drive will play a part in the cost of your premium. More miles driven increases the risk of accidents, so drivers who are in the car for long hours each day may be charged more.
If your driving record isn't clean, you may also pay more for car insurance, especially if you have had accidents in the past or broken the law while driving. New drivers typically pay more because they are more at risk of being in an accident.
Finally, your location can affect car insurance costs. Urban areas may have higher premiums due to an increased risk of vandalism and theft. If you park in a garage, your premium may be cheaper than if you leave your car on the street overnight.
The top three car insurance companies and their rates are listed in the following table, but know that these are just averages, derived from the analytics site ValuePenguin. Your particular premium is going to be based on your own personal criteria.
| | | |
| --- | --- | --- |
| Car Insurance Company | Monthly Full Coverage Rate | Monthly Minimum Coverage Rate |
| State Farm | $109 | $44 |
| USAA | $98 | $36 |
| Progressive | $170 | $74 |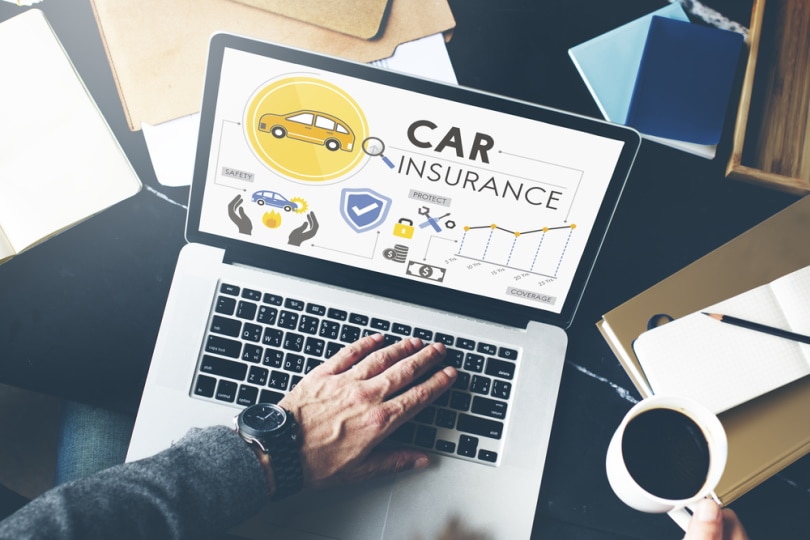 Additional Costs to Anticipate
Car insurance can have unexpected price bumps that increase your premiums. Supply-chain and labor shortages due to the COVID-19 pandemic, for example, have driven up prices, but other factors include increased reckless driving and a demand for new cars. This demand, along with supply shortages, makes cars more expensive. This drives up car insurance costs.
The supply shortage doesn't just affect new cars. It also includes reducing repair supplies and increasing auto repair costs. For this reason, even a minor accident could result in a high repair bill.
Driving has become more dangerous recently with distractions everywhere. Reading, eating, texting, looking at phones, and tending to children while driving can lead to serious, even fatal, accidents. The National Association of Insurance Commissioners has listed distracted driving as an epidemic in the U.S.
The start of the COVID-19 pandemic also saw an increase in speeding drivers. One in 10 drivers said that they drove faster at the beginning of the pandemic than they normally had before it began. This led to an increase in fatal accidents despite a reduction in cars on the roads.
You can try to combat rising car insurance costs by asking about discounts, increasing your deductible, selecting the minimal coverage required by law, and shopping around for quotes from various providers. Choosing your car insurance is a personal choice and should fit your needs and budget.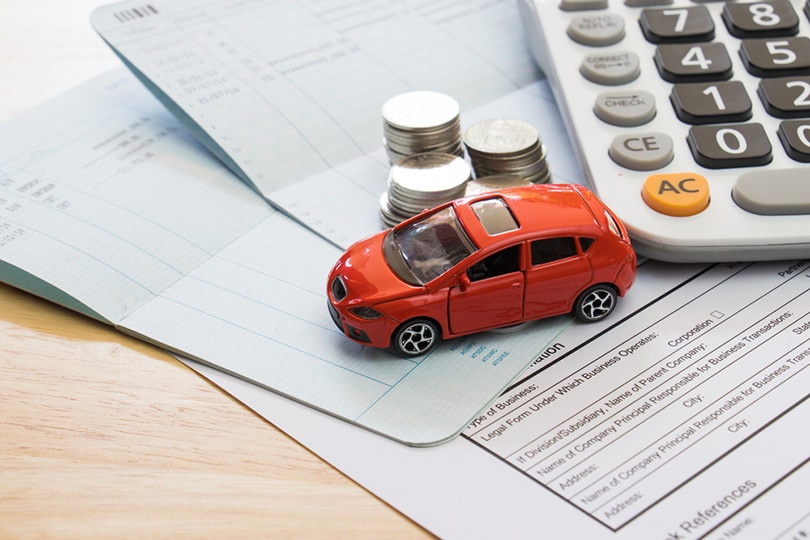 How Often Should I Pay My Car Insurance Premiums?
Car insurance is typically priced for the year. You'll get a bill for the entire year, and then you'll be asked to pay a certain amount each month. The breakdown will be visible on your bill.
If you can swing it, paying the entire cost up front is the cheapest option. Many companies offer a certain percentage of a discount for doing so. Plus, your bill is taken care of for the year, so you don't have to worry about it and you keep more money in your pocket each month. This is a great option for those with fluctuating income, those who get annual bonuses, and those who get tax refunds. If you take a portion of that money to pay your car insurance all at once, you can save more during the year.
This isn't an option for everyone, however. You can pay monthly premiums instead and handle the entire bill in smaller chunks. This is convenient and doesn't have you losing a hefty pile of cash all at once. For those with standard incomes each month, it can be easy to budget for this cost.
This choice depends on your financial situation and what you're comfortable with. The discount amount should also be taken into consideration. If paying your car insurance in full all at once gives you a substantial discount, it might be worth doing.
Does Car Insurance Cover Personal Injuries?
Bodily injury liability is one type of car insurance and is a requirement in most states, including Illinois. This will cover any injuries suffered by other drivers, passengers, pedestrians, or bystanders from an accident that you caused.
Personal injury protection is another type of car insurance policy that covers your medical expenses after an accident, no matter who caused it. This can also include coverage for lost wages, childcare, and funeral expenses.
Uninsured or underinsured coverage provides medical coverage after an accident with someone who does not have insurance or who has limited coverage. This insurance starts after the other driver's limits are met.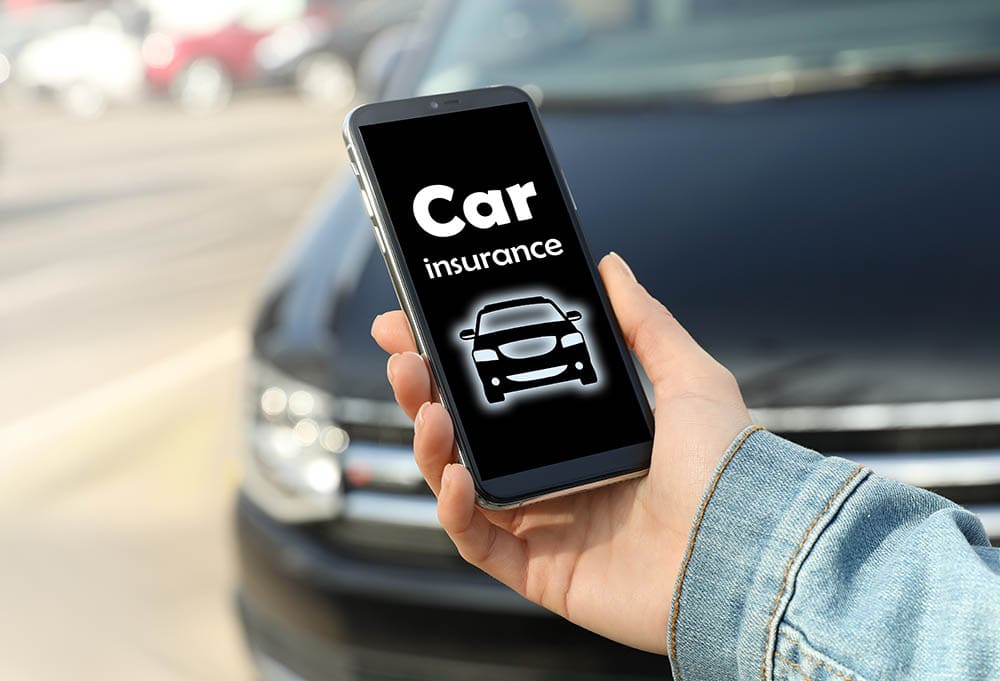 What to Look For in Car Insurance
Know what types of insurance your state requires motorists to have. Once you know this, you can gather your information to make getting car insurance quotes easier. You'll need your personal information, driver's license number, vehicle information, driving history, and your current or previous insurance company's name.
When comparing quotes, look for a premium that fits your budget and will also give you the coverage that you need. Understanding the difference between liability coverage and other types of coverage will help you be more comfortable deciding. "Full" coverage will typically include liability, comprehensive, and collision coverage, so you'll be covered no matter what happens to you or your car or who is at fault. If you'd rather save money and just get liability insurance to cover any damage that you might cause to another person and their property, understand that any other expenses for your own damages will have to be paid by you.
Make your decision based on what you can comfortably afford, what's required for you to have by law, and what coverage you'd like to have should an accident occur. Remember to ask your insurance company about discounts and options for saving money by bundling policies.

Conclusion
While no one expects to be in an accident, they still occur. Car insurance exists for this reason. It will help cover damages, medical expenses, and other costs included in a car accident. Your specific plan will determine how much and what is covered, depending on who is at fault.
Car insurance is the best way to protect yourself while on the road. Practice safe driving, avoid distractions, and stay alert. Your car insurance will be there in case of the unexpected, and you can choose the plan that works for you and your budget.
See also: 
---
Featured Image Credit: Rawpixel.com, Shutterstock