23 DIY Wood Burning Patterns You Can Create Today (with Pictures)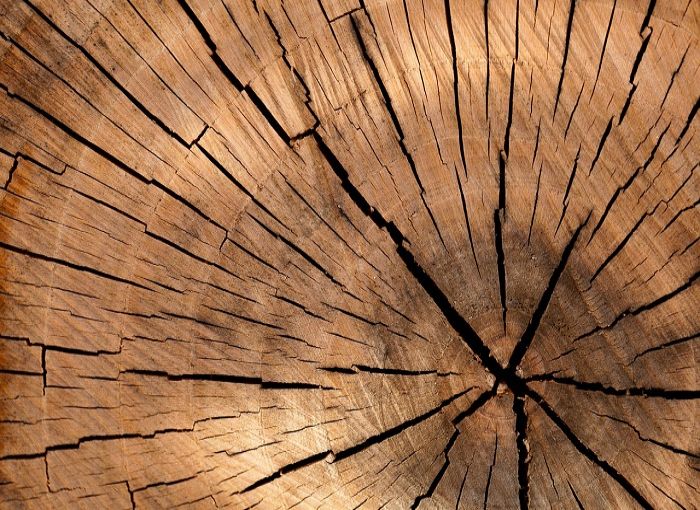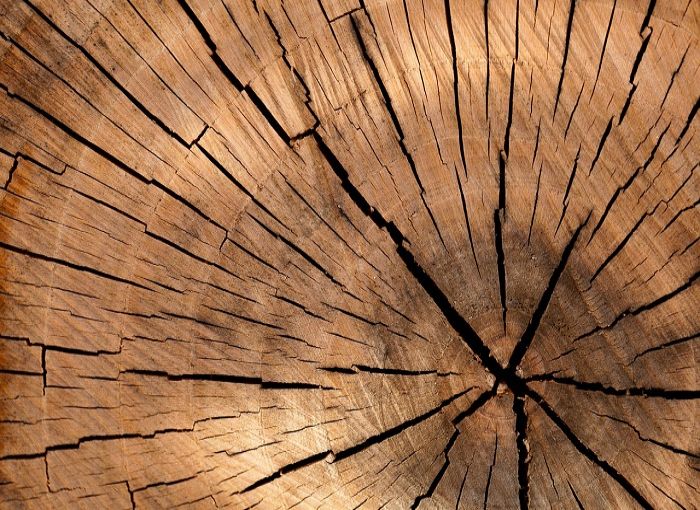 Wood burning can be a very rewarding, albeit, tedious, skill to develop. Along the way, you'll make loads of beautiful works of art. Well, some of them will be beautiful, and the others…well, you're learning!
To help improve your skills, you're going to need a variety of different patterns that you can burn, ranging in difficulty from easy to complex. To help, we've scoured the internet, searching out the best and most unique wood burning patterns that we can find. The following 19 were our favorites, and we think you're going to enjoy making them!
All of these patterns are printable, so you can easily print them out yourself and start burning them into your next project today! Find a pattern that fits your skill level, print it out, and get ready to produce a beautiful finished project.

The 23 DIY Wood Burning Patterns
1.

Flower Pattern Deer by Everything Etsy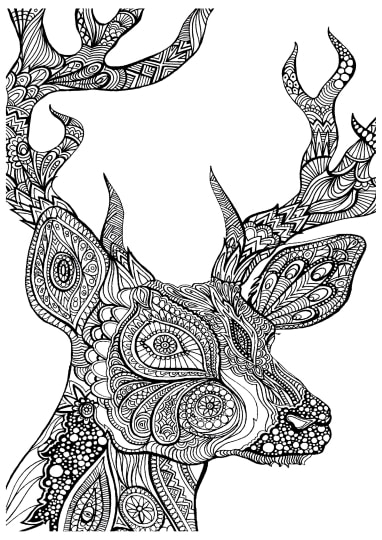 If you like to burn nature-based art with a bit of a psychedelic twist, then you're definitely in luck. This Flower Pattern Deer by Everything Etsy is a very cool pattern of a deer that's got intricate designs filling it's entire face, neck, and antlers.
This project has a lot of very fine detailed lines, so it's probably not well-suited for beginners. But if you're a more experienced pyrographer, you can definitely test and expand your skills by completing this ornate piece of artwork.
Difficulty Level: Advanced
---
2.

Dexter's Laboratory by Best on Internet
Best on Internet brings us this awesome throwback to childhood, Dexter's Laboratory! Now you can etch Dexter onto whatever you want, bringing this nostalgic classic back into your life. This is a pretty simple project since there are no detailed or intricate parts.
If you're a complete beginner and looking for an easy project to get started with, then print Dexter out as large as you can and get to work! Some of the completely shaded spots may pose a slight difficulty, but you can always just outline those parts.
---
3.

Etched Wooden Spoons by Design Mom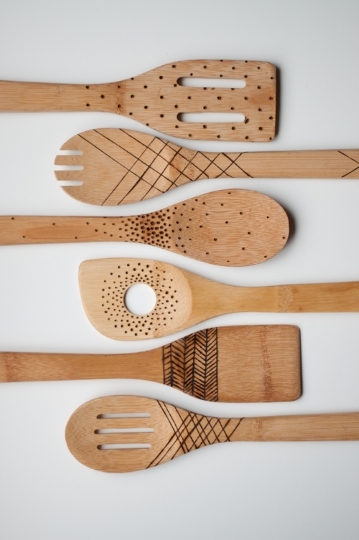 Originally intended as a great gift idea, you can also make these Etched Wooden Spoons for your own kitchen. There are several designs that make your spoons festive for anyone who loves to show off their kitchen and their crafts.
---
4.

Be the Change you Wish to See by Alisa Burke
You can tell at first glance, this Be The Change You Wish To See In The World Pattern is not going to be an easy or quick project. There are tons of intricate lines and a whole lot crammed into this tiny space. But if you're looking for a long project that will keep you occupied for many evenings, then this might be a suitable option.
Perfect for all sorts of surfaces, this artwork will spread the message of Mahatma Gandhi, hopefully, bringing peace to your home through its intricate designs and inspiring message.
Difficulty Level: Advanced
---
5.

Tom and Tree by Best on Internet
This intermediate-level project, Tom and Tree by Best on Internet, is a great way to start expanding your skills by incorporating some semi-difficult wood grain patterning. It's not very intricate overall, but it's a great way to start stepping out of your comfort zone and expanding your boundaries a bit so you can start taking on some of the more difficult and intricate patterns.
Difficulty Level: Intermediate
---
6.

  Psychadelic Storm Trooper by AZ Coloring
This fun Psychedelic Storm Trooper from AZ Coloring is a very cool restyling of a Star Wars Storm Trooper that will look good anywhere you burn it! There are some intricate lines, but they're mostly straight, so it's not a terribly difficult pattern overall. But it's not a great fit for complete beginners either. Intermediate pyrographers will find this pattern challenging but doable, as long as they use the force to help them.
Difficulty Level: Intermediate
---
7.

Dreamcatcher Wolf from Pinterest
Look at the intricate fur on this Dreamcatcher Wolf from Pinterest. It's incredibly detailed, and definitely not beginner-friendly. This is a great project for advanced pyrographers to really test their skills and see what they're capable of. It's going to take a steady hand, sharp eyes, and lots of patience because burning all those detailed fur lines is going to be a tedious task.
Difficulty Level: Advanced
---
8.

Darkwood Dragon by Darkwood Wood Carving
Darkwood Wood Carving brings you this epic Darkwood Dragon. It's not too detailed, as far as dragons go, so an intermediate level pyrographer with a bit of ambition can definitely take this pattern on and slay the foul beast. It's great for burning into shields for the renaissance fair or as standalone dragon artwork.
Difficulty Level: Intermediate
---
9.

Dying Tree from Pinterest
This Dying Tree Project from Pinterest isn't going to be an easy time for a beginning wood burner. There are a lot of intricate lines in the grain of the tree, the grass surrounding the tree, and even the rocks at the tree's base. But if you can keep your hand steady for the hours it will take to burn this beautiful work of art, you'll have a piece that's truly worth the effort it took to make.
Difficulty Level: Advanced
---
10.

Watching Wolf from Pinterest
Though it looks awesome, this Watching Wolf is actually not a very difficult pattern to burn. If you have some intermediate skills you can handle it no problem. Even beginners can tackle this one with a little patience. It's a very cool pattern that will work on a lot of different things, so feel free to try this one on anything!
Difficulty Level: Intermediate
---
11.

Artistic Elephant by Everything Etsy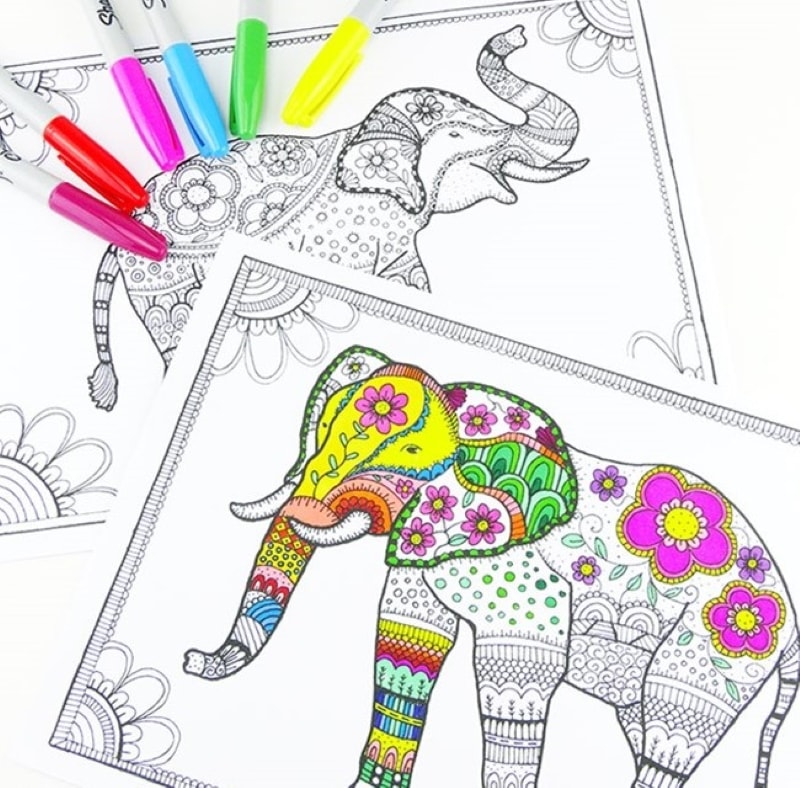 Since wood-burning is a very natural art, blending fire and wood, two natural elements, we think it's appropriate to include a lot of nature-themed patterns. This Artistic Elephant by Everything Etsy takes elephant artwork to new heights.
It's wildly intricate, covered in mandala patterns that look as beautiful as they are detailed. It's a massive undertaking only for the most advanced pyrographers to test their skills on.
Difficulty Level: Advanced
---
12.

Simple Beginner Woodburning Pattern from Pinterest
Finally, one that's perfect for beginners. If you're looking for a very simple pattern that's great for those who are just learning but still looks great when it's finished, then try this Simple Beginner Woodburning Pattern from Pinterest.
It's just a basic pattern with curving lines and dots, but it looks really elegant. You can even repeat it to cover a larger surface or print it out enlarged so that one copy covers a large surface.
---
13.

Bridge Over Water from Pinterest
This Bridge Over Water pattern from Pinterest is a sight to behold. It's beautiful, but it's also going to take a highly-skilled pyrographer to complete. It's a detailed piece of art that has wood grain, trees, and landscape to deal with.
We'd recommend that only advanced wood burners attempt to take this project on. But if you think you have the skills, we think it's one of the most impressive pieces of wood-burning art we've seen.
Difficulty Level: Advanced
---
14.

Realistic Owl Pattern from Pinterest
Another one for advanced pyrographers only, this Realistic Owl Pattern from Pinterest is one that is going to push the limits and skills of any wood burner to the maximum.
This entire pattern is just bursting with intricate lines and detail. From the individual feathers to the grain of the wood on the branch that the owl is standing on, every single inch of this burning is etched with finely burnt lines that will require the steadiest of hands to do well.
Difficulty Level: Advanced
---
15.

Mandala Turtle from Pinterest
Mandala patterns are all the rage and this Mandala Turtle Pattern from Pinterest is an excellent display of beautiful patterns that will keep you occupied for hours as you delicately burn them into your wood. It's going to be a tedious task because there's a ton of detail in this turtle's shell.
This is a project best attempted only by experienced pyrographers with tons of patience. But the end result will be spectacular and well worth the heavy investment of time.
Difficulty Level: Advanced
---
16.

Realistic Flower from Pinterest
If you want to step away from the psychedelic mandala patterns and try something more realistic, this Realistic Flower from Pinterest is a great option. The detail in the petals and all of the shading will test your skills and help you improve as you finish this beautiful work of art. Wrap it around a corner somewhere and show off your pyrography skills.
Difficulty Level: Intermediate
---
17.

Flowery Tree from Pinterest
Nature is a great place to find inspiration. With this plan, you find out how to make a wood burning tree design. This Flowery Tree is a bouncy and happy way to burn a little joy onto something. If you like festive artwork that's not so serious, then this may be the pattern for you. It's got some lines that are somewhat intricate, though an intermediate wood burner could handle it with some persistence.
Difficulty Level: Intermediate
---
18.

John Wayne Woodburning Pattern from Pinterest
John Wayne is an American Icon, and this John Wayne Woodburning Pattern from Pinterest lets you burn his likeness into a piece of wood. It's not very hard since there are no thin and intricate lines for you to contend with. Everything is pretty thick, giving you plenty of wiggle room. It's a great piece for beginners to start working their way up with something a little bit more difficult, as this piece rides the line between intermediate and beginner.
Difficulty Level: Easy-Intermediate
---
19.

Graveyard Bloom Skull Pattern from Pinterest
Here you'll find out how to make a wood-burning skull design. No art list is complete without a skull, and what better way to present a skull than juxtaposed against some flowers? It's like life and death together, and this Graveyard Bloom Skull Pattern by Urban Threads makes it possible for you to burn it into a piece of wood as art.
Though it may look intimidating to a beginner at first glance, there's nothing too difficult about this pattern. There are no tiny lines, intricate patterns, or even any small details to consider. It's a pretty straightforward and simple piece that falls right in between the easy and intermediate levels. It's a great choice for intermediate pyrographers, but it's also great for beginners to use to start pushing their skills to the next level.
Difficulty Level: Easy-Intermediate
---
20.

Simple Turtle Pattern by Sweet Clip Art
If you're just stepping into the world of wood burning, you should definitely consider making this simple turtle pattern. It's an excellent choice for wood-burning beginners because it doesn't have that many details. The design of this pattern is also quite straightforward—it has a couple of curving and straight lines, followed by dots for the eyes.
---
21.

Mandala Pineapple Pattern from Design Stack
If you want to make an exciting and beautiful wood-burning design, think about making this stunning mandala pineapple pattern. It's definitely not for the faint of heart, as it requires a great deal of patience and determination due to the number of advanced details. However, the finished product is beautiful, and it will be a true masterpiece to add to your collection.
Difficulty Level: Advanced
---
22.

Simple Tribal Flower Pattern by Tattoo Tribes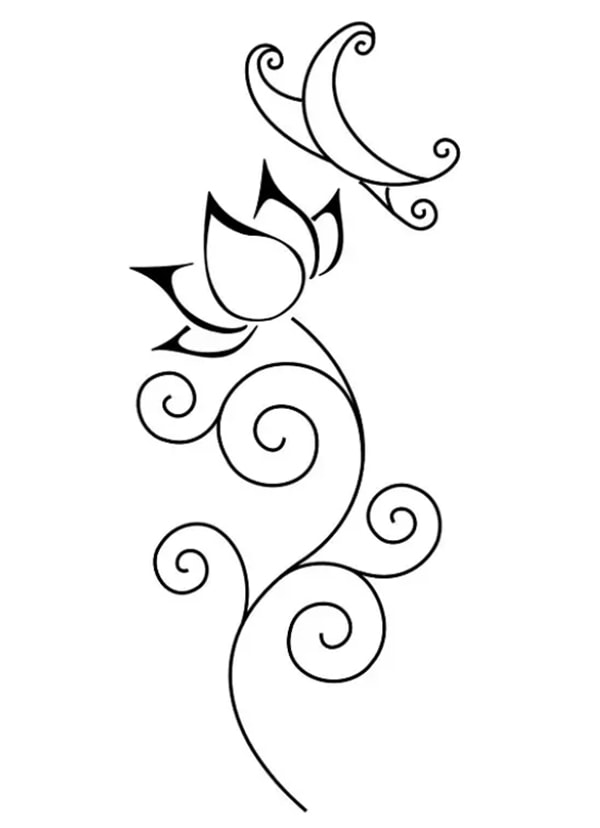 People at the beginning of their wood-burning journey can try making this simple tribal flower pattern. This wood-burning design is excellent for those who are trying out wood burning for the first time, as it doesn't have many details, so you can practice your hand and wood-burning skills before making a transition to more complex patterns.
---
23.

Sugar Skull Pattern from Best Coloring Pages for Kids
This sugar skull pattern is perfect for people who have a few wood-burning skills but wouldn't call themselves advanced. This design contains a mixture of broad strokes and intricate details, so once you get the hang of it, you will likely want to make more than one project with this design. It would be perfect for Day of the Dead celebrations.
Difficulty Level: Intermediate
---
Featured Image Credit: PublicDomainPictures, Pixabay