Does Renters Insurance Cover Theft? The Surprising Answer!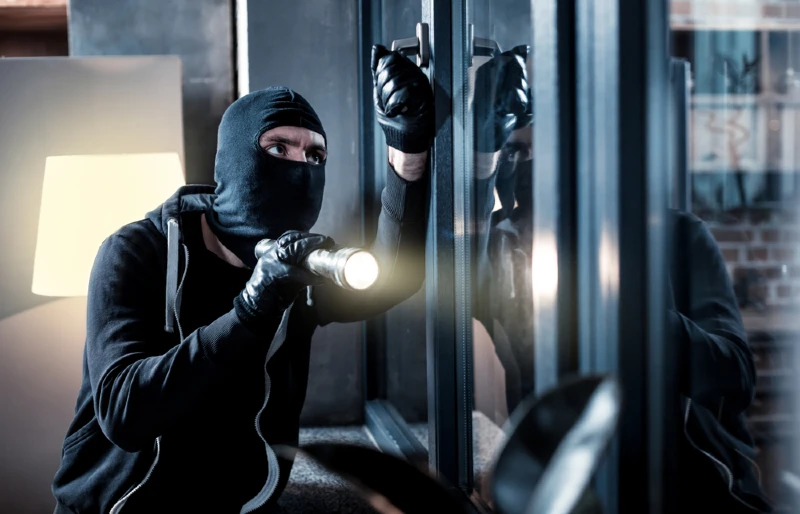 Usually, when we're renting, we're not deciding on our forever home, but choosing a comfy place to crash for now that doesn't cost us a pile of money. Renting is often the first step in moving to an unfamiliar city, and unfortunately, the "safe" apartment complex might not look so good in the dark after all. Even if you live in the best of neighborhoods, however, crime still happens, and a sudden financial disaster such as a burglary can be crushing after an expensive move. Experiencing a burglary is always tough no matter where you live, but if you have renters insurance, you're in a better place.
While your landlord will need to submit a separate claim on their insurance for damage to their property, you can submit a claim on your renter's insurance policy to try to recover from the financial and emotional wreckage of the personal items you lost. Plus, a renters insurance policy comes to your aid outside the home, too. It'll usually cover property stolen on vacation, in the car, or in the coffee shop depending on the circumstances.

How Renters Insurance Works
When you purchase a renters insurance policy, you're buying protection for three critical areas:
Personal Property
This part of the policy safeguards items you own directly, such as televisions, toasters, and turntables. It does not cover items that belong to your landlord, such as the refrigerator that was already there before you signed the lease.
Liability
If someone trips over your rug and requires medical care, renters insurance will cover any expenses that are determined to be your fault.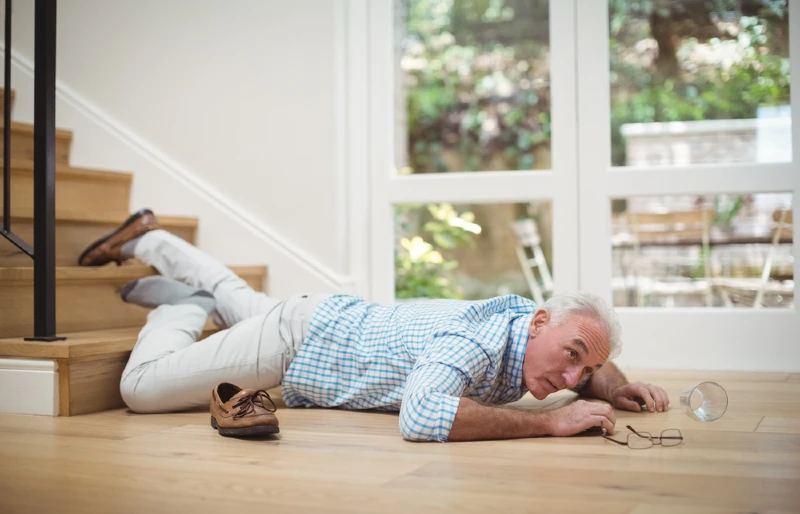 Additional Living Expenses
You might be covered if you incur additional expenses that come from emergencies aside from your personal possessions. For example, if the thief damages your house so severely that you cannot stay there, the "additional living expenses" part of your renters policy may reimburse you for a hotel stay. This is probably the largest gray area in a renters policy however, so ask your insurance provider directly if you have any specific questions.
As with all types of insurance, you must always meet your deductible before you'll see any money from an approved claim. You set your deductible at the beginning of the policy period. While you may be able to adjust it later in the year, keep in mind that lowering your deductible will raise the price of your premium, which isn't advised.
Does Renters Insurance Cover Theft?
Renters insurance covers damage to personal property that's caused by circumstances outside the tenant's control, including burglary. It doesn't matter whether the theft occurred inside or outside your home. As long as you can prove the item was yours when you submit your claim, you should receive some compensation if you meet your deductible, and the claim falls under your coverage limit.
When you purchase your insurance policy, you'll select a coverage limit. For example, if you have a $20,000 coverage limit, they'll only pay for up to $20,000 worth of items lost. Additionally, certain items almost always fall under special category limits, such as jewelry and cash. Most insurance policies will only secure up to $1,500 replacement cost of jewelry unless you buy additional coverage for those specific items for an extra cost.
Stolen cash can only be refunded up to $200, which can be devastating if you keep a large sum sitting in your house. The reason for such a low number is that it's too easy for unscrupulous individuals to commit fraud since cash can't be tracked. For other items, you'll usually provide the make, model, receipts, and pictures to validate your claim. In some cases, these identifiable factors may be required.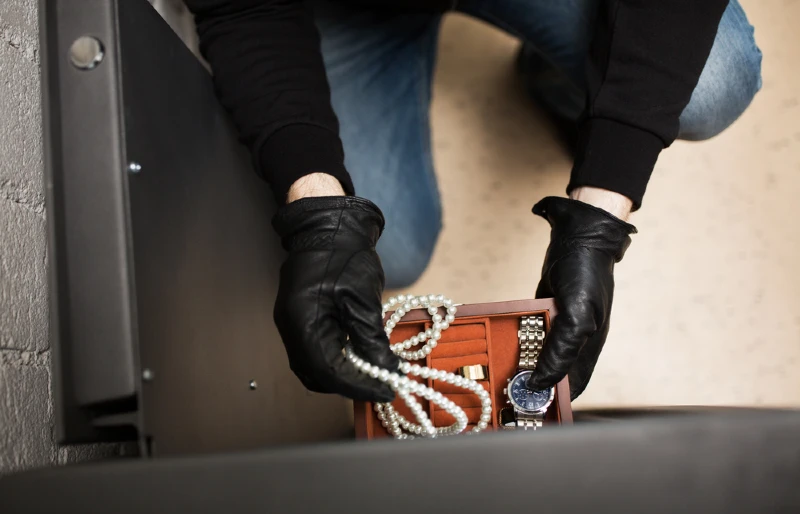 Does Homeowners Insurance Cover Theft?
Like renters insurance, homeowners insurance will also pay for personal property that was damaged or stolen during a burglary. You must submit your claim with any information about your stolen property, such as police reports, model numbers, receipts, and serial numbers. The more information you provide, the more likely the insurance company will approve your claim.
One special consideration about homeowners insurance is that it is also covering the house itself. Because of this, there's usually a percentage limit for personal property that ranges between 50-70% of the price of the policy. For example, if you buy $200,000 worth of homeowners insurance, it'll cover up to $100,000 to $140,000 of stolen possessions.
The same category exclusion on renters insurance typically applies to homeowners insurance, such as the $200 limit on cash. If you have expensive items such as jewelry or electronics that are over $1,500, you might want to consider purchasing additional coverage on these items to make sure they're safe.
Common Exclusions and Things to Keep in Mind
In addition to the category exclusions, there are a few things that won't necessarily receive full coverage in the event of a burglary. Unfortunately, your coverage may be limited if the company determines that the crime was at least partially your fault. For example, leaving the door unlocked or the bicycle unlatched may signify negligence on your part, and you may not receive much sympathy (or money).
You'll also need to file a police report immediately. Your insurance company may ask for a copy of the report, but at the very least, it increases the chance you'll see your possessions again.
Even if your claim was approved, you probably won't receive what you paid originally. A laptop that cost $800 two years ago will not fetch that much now, nor will it receive a $800 reimbursement. Insurance companies decide how much they'll reimburse you based on the current retail price, minus any damages and use that might have occurred in the meantime.
Your insurance company may also not cover your losses if a third party was involved, such as a contractor working in the home or staff at an airport.
Additionally, renters insurance covers personal items stolen from your car, but won't cover the vehicle itself. You'll need to purchase a separate comprehensive auto insurance policy to receive coverage for your vehicle. Be sure to call your insurance agent first because your company might offer a multi-policy discount.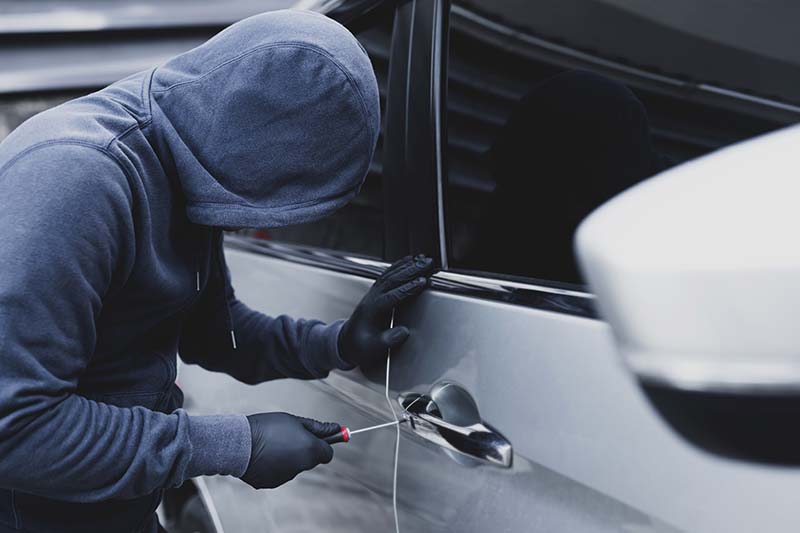 How to Prevent Your Stuff from Being Stolen
No one wants to suffer through a burglary, even if they do have renters insurance. It's hard to receive a full reimbursement, and sometimes the items themselves have a nostalgic significance that can't be replaced by a new one. Not to mention, your premium will rise after every claim.
Here are some things you can do to limit your chances of being the next victim, and keep your policy low:
Lock the doors when you're not home. Remember to lock the doors, and don't leave keys in a visible place.
Park near the house where you can hear the car alarm. If possible, park nearby where you can hear the alarm if it sounds so that you can identify the suspect. Never confront a burglar, but document everything that you can so you can tell the police.
Install security cameras. You can install a security camera on the dash of your car or on the exterior of your house. Of course, it's best if the camera actually works so that it can document the thief, but its sheer presence may be enough of a deterrent, so you can leave any camera exposed as long as it's not visibly broken. And don't forget to post a home security system sign in your yard—regardless of whether you actually have the service or not. It's the thought that counts.
Lock bikes and other valuable objects, especially if they're outside. While we'd love to be able to jump on our bike and take off, that level of convenience is the very trait that makes bicycles an easy target. You should keep your bike in a garage or shed if possible. If your apartment doesn't have an outside storage area, lock it up or consider wheeling it inside your living space for extra security.
Don't advertise where you live. Be careful with what information you share, and to whom you share it with. For example, if you're part of a fancy exotic bird organization, don't boast about it and then share private information with a stranger that you meet in a pet store. Limit access to your address especially, and never give out apartment security codes to people you don't trust.

Conclusion
Whether you're traveling, riding the bus, or watching Netflix at home, renters insurance covers your belongings as long as they're within your coverage limits and you meet your deductible before filing your claim. You should always save receipts and document model/serial numbers when you make a big purchase, such as a new laptop, in order to prove ownership in the event it's stolen later. You should also file a police report as soon as possible. Not only does this increase the chance of recovering your stolen items, but your insurance company may require a copy of the report before they'll give you a reimbursement.
Taking steps to safeguard yourself against burglary protects your belongings and can also prove to the insurance company that the crime wasn't committed because of a lack of diligence. Doing these things can prevent crimes and help you utilize your renters policy as much as possible in the unfortunate chance that a crime does happen.
---
Featured Image Credit: Dmytro Zinkevych, Shutterstock