Dremel 3000 Rotary Tool Review 2023 – Pros, Cons & Verdict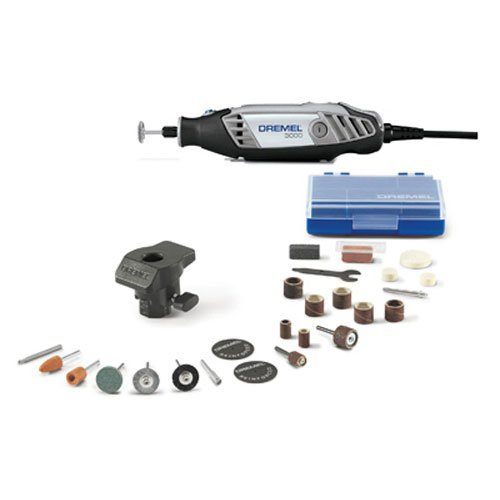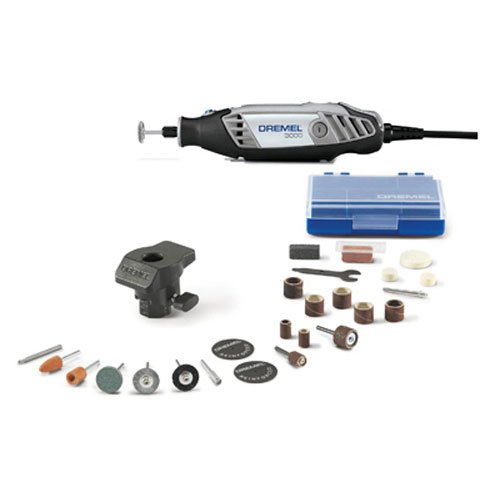 We give the Dremel 3000 Rotary Tool a rating of 4.4 out of 5 stars. 
Build Quality: 4.5/5
Power: 4.6/5
Features: 4.2/5
Price: 4.4/5
Review Summary
If you have done any research into rotary tools, then you have no doubt come across the Dremel. Dremel is easily one of the most well-known tool brands for creating high quality and high performing tools. Both amateurs and professionals love Dremel products because they are affordable yet highly impressive.
The Dremel 3000 is one of their more loved rotary tools. It offers an incredible variable speed range that is great for a variety of uses. This control and versatility make the Dremel 3000 a popular rotary tool for amateurs and professionals alike. Although it is not incredibly durable, you will get your money's worth, and it can last many years if you care for it properly.
With all of that in mind, the Dremel 3000 is a highly impressive rotary tool for beginners. Read on to find out more about this tool.

Dremel 3000 – A Quick Look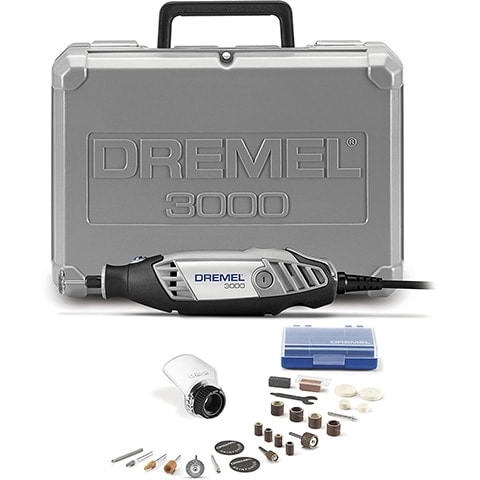 Pros
10,000 to 33,000 variable speed
Offers impressive control
Easy to use
Ergonomic design
Combats fatigue
EZ Twist nose cap attachment
2-year limited manufacturer's warranty
Cons
Corded
Not suitable for all Dremel accessories
Not very durable
Specifications
Specifications
Brand Name: Dremel
Model: 3000
Power Source: Corded
Power Input: 130 watts
Amps: 1.6 amps
Weight: 0.55 kg
Dimensions: 30 x 15 x 5 cm
Speed Range: 10,000 to 33,000 RPM
Accessory Change System: EZ Change
Variable Speed
One of the essential features of any rotary tool is the variable speed. A variable speed allows you to enhance every project for the exact needs and material used. Without a variable speed, you cannot expect to use the tool for a variety of purposes.
The Dremel 3000 comes with a variable speed that ranges from 10,000 to 33,000 RPM. This makes the tool suitable for carving/engraving, cutting, cleaning/polishing, and grinding/sanding. By having such a wide variable speed range, you can target the tool for your projects and needs.
Better yet, the variable speed provides accurate and precise tool control. As a result, you can make precise details in your material, making the final product look much more professional and attractive.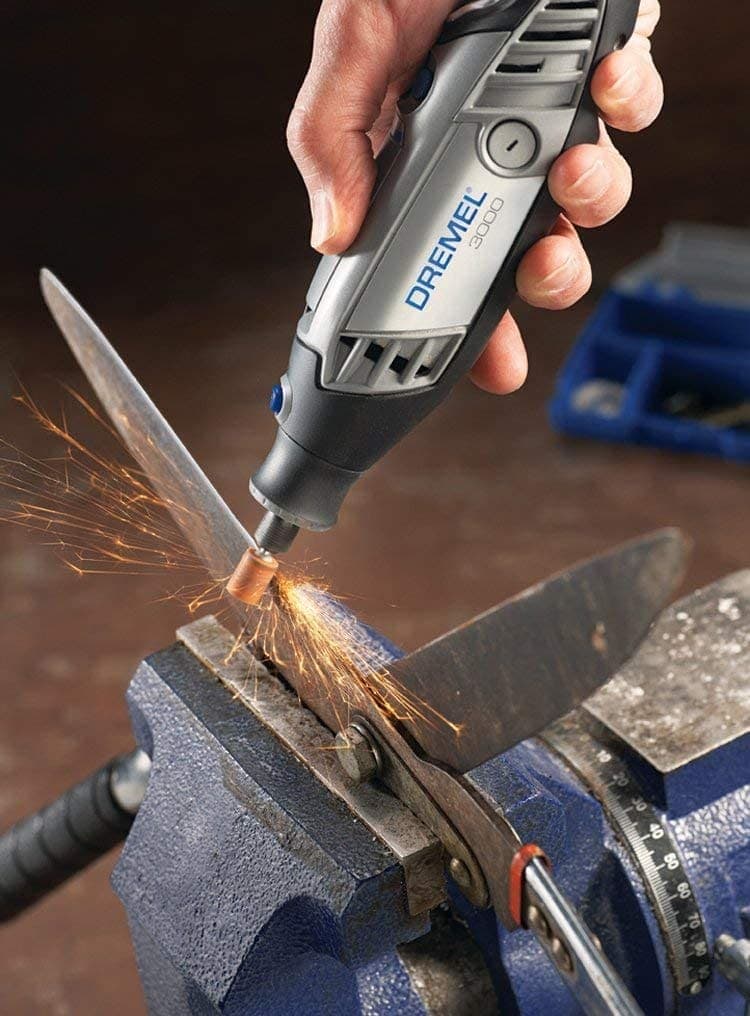 Easy to Use
Both professionals and amateurs will enjoy the Dremel 3000. It is incredibly easy to use, which is why even beginners will enjoy this product.
It comes with an EZ Twist nose cap attachment. This feature means that you can slide out the attachments to change the head. You don't need a wrench to remove the head – or put on new ones. You simply slide off and twist on a new head. This makes this tool incredibly easy to use, even for beginners.
Ergonomic Design
When you are using any tool for an extended period of time, you want it to be comfortable and ergonomic. If not, your hand can easily cramp up, hindering your abilities.
The Dremel 3000 is designed to be ergonomic and comfortable. It includes a grip so that your hand feels nice and soft on the pencil-shaped tool. This grip also reduces vibration, preventing fatigue after long use. Its lightweight design also prevents fatigue, making this tool an all-around comfortable and ergonomic option.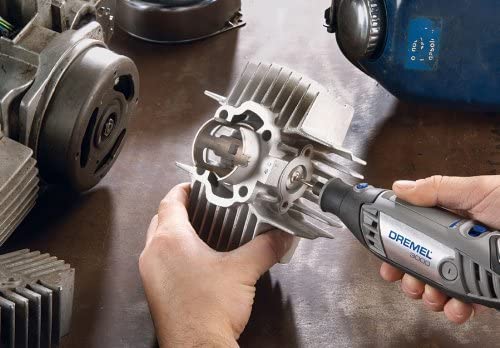 2-Year Limited Manufacturer's Warranty
Unlike other rotary tools, the Dremel 3000 comes with a highly impressive manufacturer's warranty. It features a two-year limited manufacturer's warranty that prevents you from paying any money to fix a manufacturing error. Any issues due to misuse or wear and tear are not included in this warranty, but it is an excellent warranty, nonetheless.
Power Source
the Dremel 3000 gets its power from a cord. This allows it to offer a variable speed range for any job you might be using. Though this power source offers great power, it comes with a drawback. Notably, it is not cordless, meaning that the cord length will limit you. Although this is not that big of a deal for most users, it can make it more difficult to reach faraway areas.

FAQ
Is the Dremel 3000 durable?
Overall, this tool offers moderate durability. It is more durable than other rotary tools, but it is not the most durable tool ever. It can break if you use it too roughly or drop it too often since it is small. It will not break with a single drop or so, but definitely try to be gentle with this more delicate tool.
Is this tool suitable for beginners or professional use?
The Dremel 3000 is more tailored for beginners and amateur use, but professionals will enjoy this model too. It has an impressive variable speed range, allowing it to be suitable for many uses, but it is also easy to use and affordable. This makes it a great tool for beginners and professionals alike.
Is this tool suitable for other Dremel accessories?
This rotary tool can be used with all Dremel rotary tool accessories and attachments except for the MS400 and PL400 attachments.
What the Users Say
Even though we based this review on our own findings, we wanted to hear from other Dremel 3000 users. We looked online for different reviews of this product. Below is a summary of what we found:
Positives
Dremel has been a longstanding favorite for rotary fanatics, and with good reason. The 3000 is especially popular due to its versatile use. Users were quick to praise this tool's versatility, claiming that it is great for just about anything.
When taken care of properly, users also state that the Dremel 3000 lasts for many years. Some users had even had their product for three years and still get as high of quality results as they did when they first purchased it. This means that the Dremel 3000 is highly durable if taken care of as directed.
Many people mentioned how easy the Dremel 3000 is to use, especially for beginners. No matter who the Dremel is for, it will be easy to set up and use, making it a great option for amateurs and those new to rotary tools.
Finally, many users were also highly pleased with the price of the Dremel 3000, claiming that it was a great value for its offerings. Due to its versatility, the price is highly affordable, and you get your money's worth.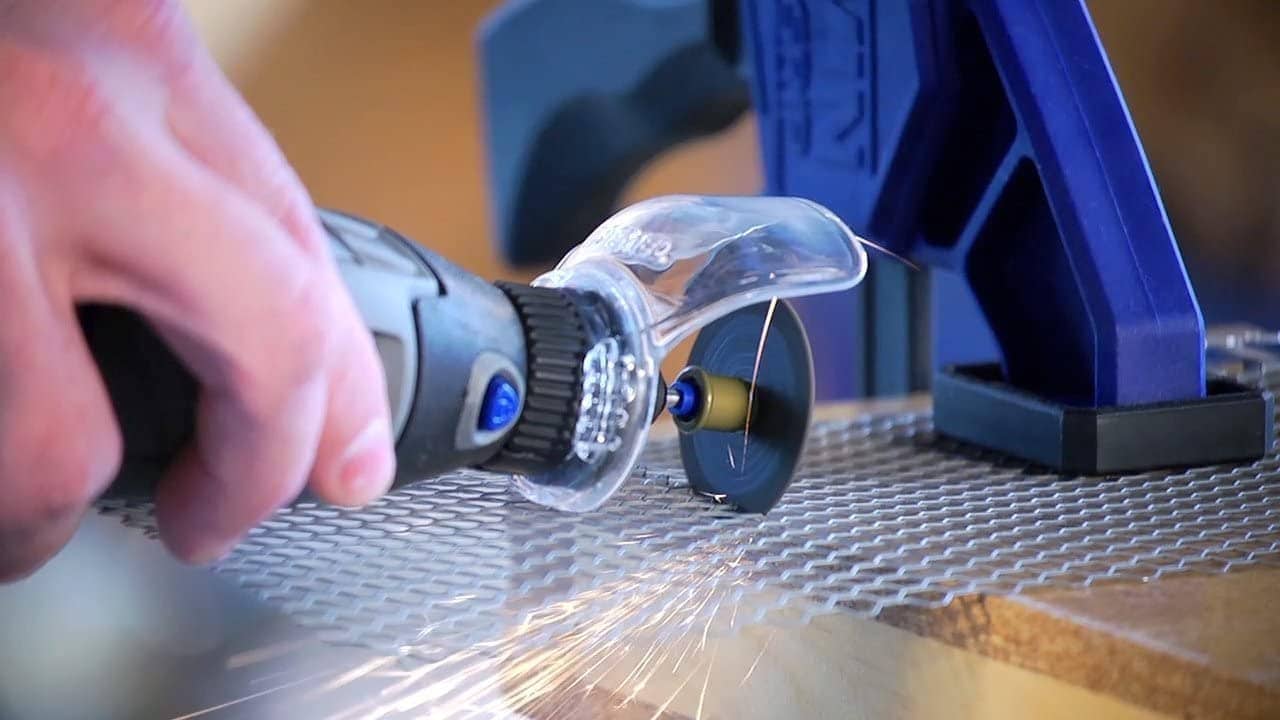 Negatives
Although the reviews were largely positive for the Dremel 3000, there were a few negatives mentioned. Most notably, some professionals recommend opting for a more expensive model. They mentioned that it is great for personal use, but more extensive commercial use may require more power and control.
As we mentioned in our own review, the Dremel 3000 is not the most durable tool in the world. Other reviewers also mentioned this drawback and emphasized the need to properly care for this tool if you want it to last many years.
Also, an attachment adapter is not included. This means that you will not be able to use all of the Dremel attachments unless you buy a separate adapter. Several users found this to be a large drawback and scam of the product.

Conclusion
The Dremel 3000 is a highly impressive rotary tool that offers an incredible variable speed and versatile use for both beginners and professionals. Although it is not the most durable rotary tool on the market, it can last many years if you properly take care of it. If you need a rotary tool for personal use, this is definitely the tool for you since it is versatile and affordable.