Dremel 4200 Rotary Tool Review 2023 – Pros, Cons, & Verdict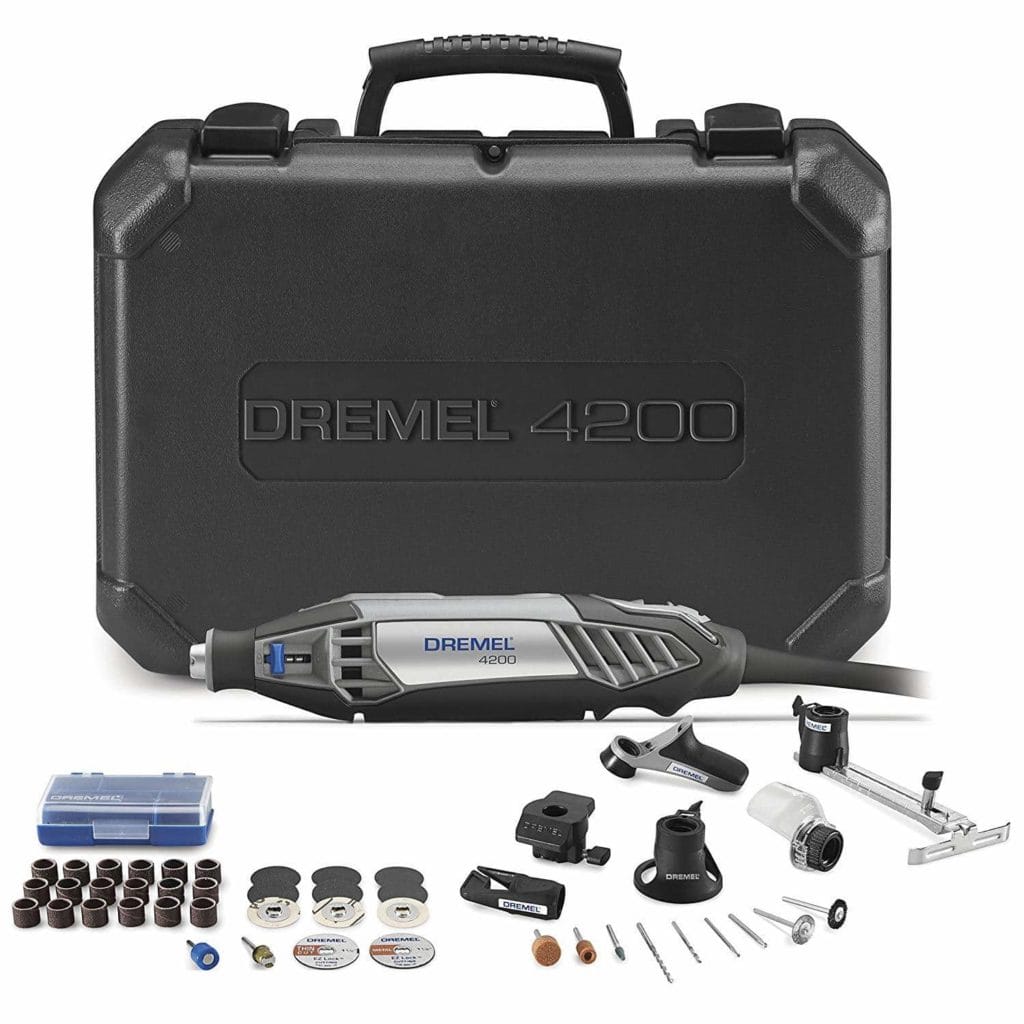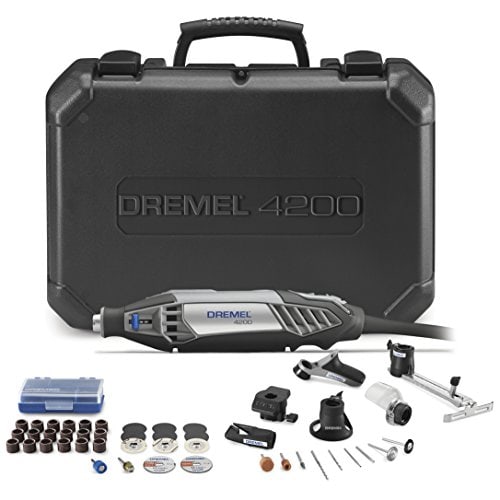 We give the Dremel 4200 Rotary Tool a rating of 4.1 out of 5 stars. 
Build Quality: 3.5/5
Power: 4.5/5
Features: 4.2/5
Price: 3.9/5
Review Summary
This high-performing rotary tool by Dremel is the first-ever with an EZ Change mechanism. The new mechanism allows for fast and easy accessory changes without a wrench. The Dremel 4200 is versatile and provides the user with electronic feedback, so performance is continuously consistent at all the various speed levels. It is also fitted with an ergonomic body for the comfort and control of the user, no matter what job they're completing. If an extended tool life is something you want from a new power tool, there is no need to worry about this as the motor brushes are replaceable. It's ideal for beginners, hobbyists, or anyone who is looking to expand their current collection of tools. However, we wouldn't recommend professionals invest their money into this particular model as there is a lack of attachments. Reviewers have also stated it's better for home projects rather than professional ones. The rating is low compared to other Dremel products meaning there are some flaws with the 4200-model toolkit. The flaws include a faulty switch and an overheating motor after only minimal use.
Dremel is a worldwide brand known for their excellent quality and affordable tools. They're mostly known for their rotary tools in the industry and professionals always recommend them to everyone. What's excellent about Dremel is that they offer a secure 2-year limited warranty on all of their rotary tools and some of them even have a more extended warranty too.
Dremel 4200 – a Quick Look
Pros
Slim and Sleek Design
EZ Change mechanism
Cons
Faulty Switch/Chuck
Often Overheats
Cuts Out Intermittently
Specifications
Brand Name: Dremel

Cord Length: 7 feet

Weight: 1.175kg

Length: 9 inches

Voltage: 120V

Wattage: 175 Watts

Speed: 5,000 to 35,000 RPM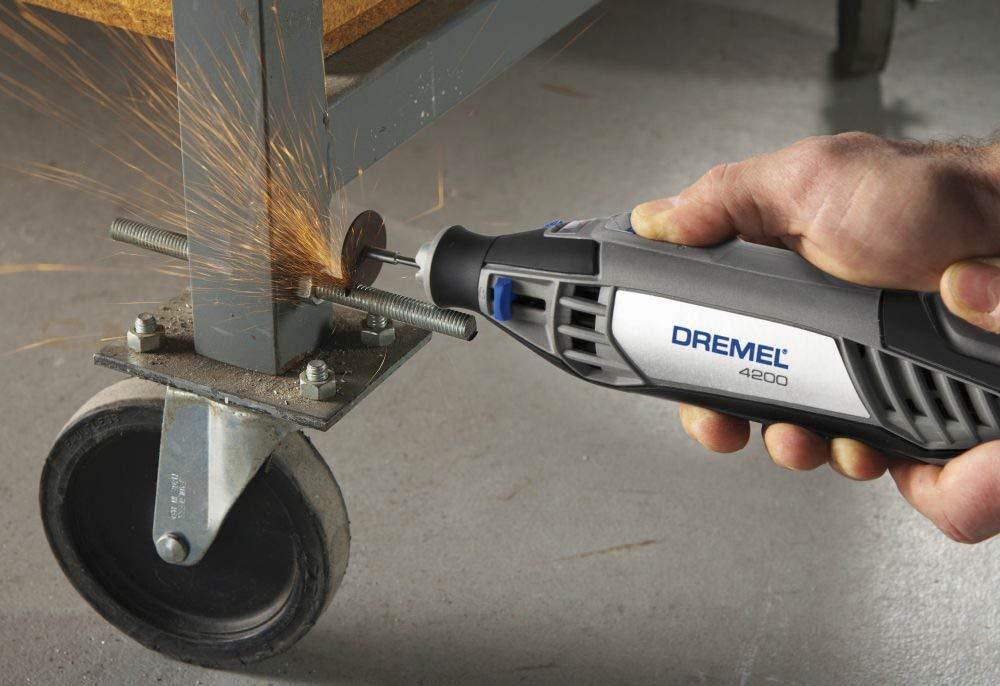 EZ Change Mechanism
A new mechanism developed to make user's tool experience even more comfortable is the EZ change mechanism. It allows for fast and easy accessory changes without a wrench. It's probably the most natural way you can change your attachments on a rotary tool, and it comes at no extra cost. Users love this mechanism and have praised it in their reviews. It makes changing attachments more accessible for older and less able people too. This is great to know if you're an avid tool collector but struggle with the attachments.
High Quality and Performance Rates
The high-performance motor on the Dremel 4200 allows it to run to maximum performance at any speed you want. Allowing to get the job done fast and more efficiently. There will be no waiting around for this tool to speed up or slow down when you're using it as it can do it straight away. It also has a separate on/off switch to the speed control so you will have perfect precision every time. This is also a bonus for anyone who likes to leave a job and come back to it later. The speed will be the same as where you left it even days later.
2 Year Limited Warranty
This is a standard warranty with many Dremel products, but it comes in handy if something goes wrong on the manufacturer's side of things. Users have reported issues with the Dremel 4200 model, so it's essential you register for the limited warranty included with the tool. It's always best to do this as it saves money if anything goes wrong. However, since it is limited, it means that you aren't covered for wear and tear of the product or general damage when you've used it.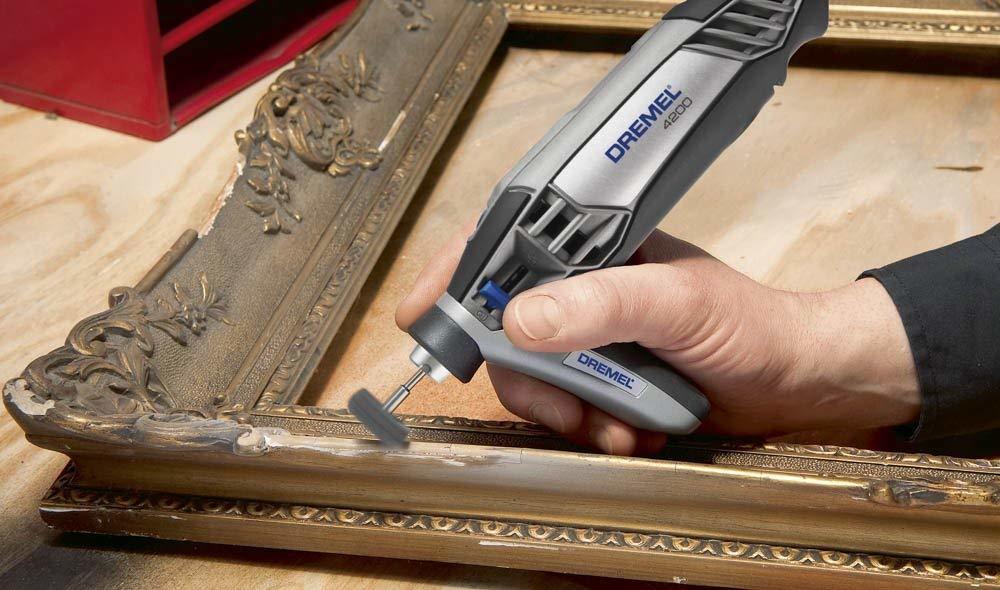 FAQ
How excellent is the speed versatility on this model?

The motor ranges from 5,000 to 35,000 RPM which is compelling for a tool of this size. It can get as fast as you need it as well as slower if required. This is one of the most potent rotary tools that Dremel offer, and it's got an enormous speed versatility on it.

Does this Dremel 4200 feature electronic feedback?

Yes! The electronic feedback on this Dremel 4200 model allows the users to have consistent speed even when it's under load. No matter how long you want to do a job for; the electronic feedback feature will allow you to do it. It's also a feature few models have!

Is this model suitable for beginners also?

It's easy to use and has simple features so if you're unfamiliar with rotary tools then you should be fine using it. Users have reported issues with the chuck and control switch on this which might be difficult for beginners to use. Generally, it is ideal for some beginners or hobbyists, but it does depend on previous experience working with tools.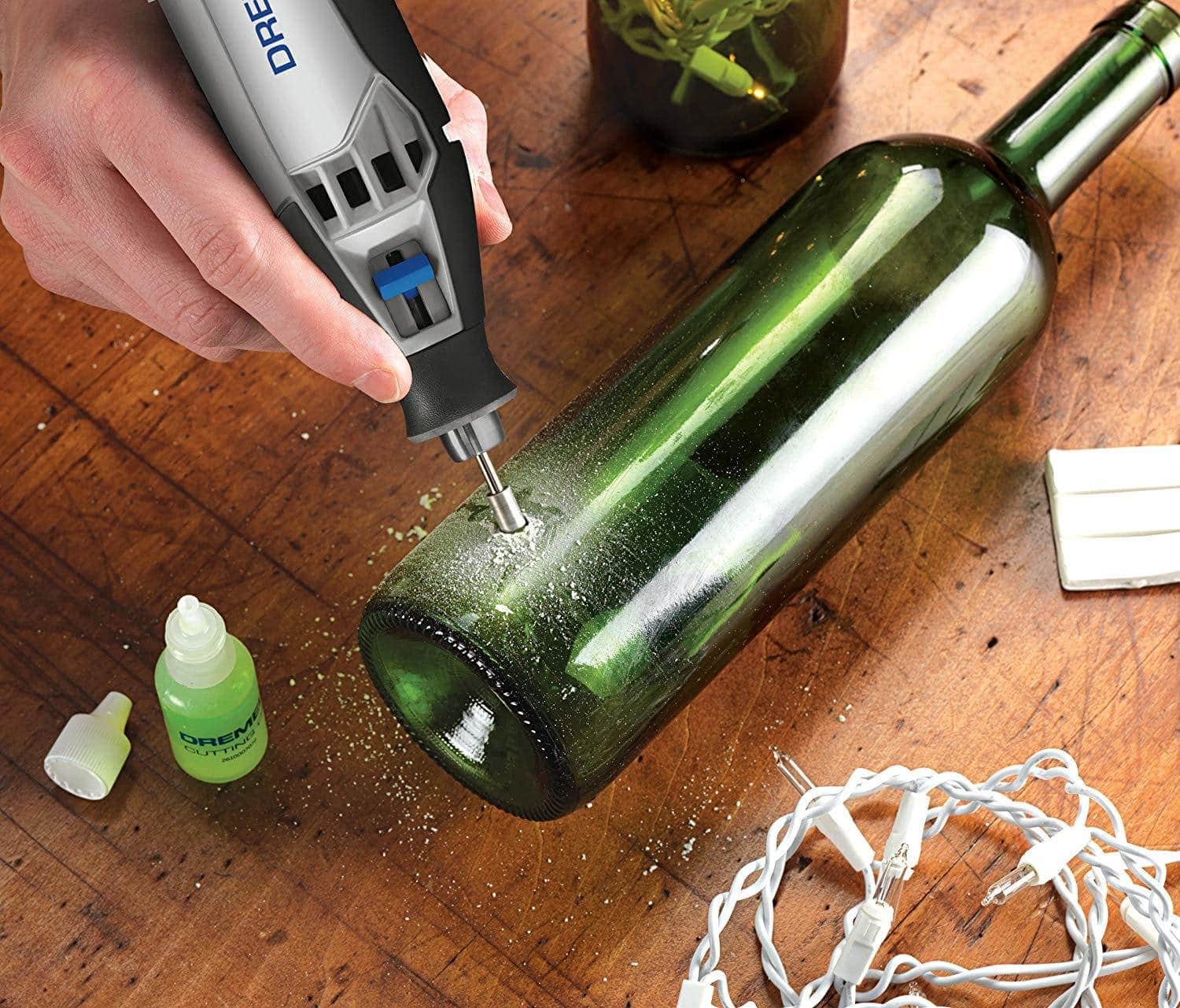 What the Users Say
After researching some user impressions through forums and previous reviews, we have gathered information about what users have to say.

The reviews of this model are mixed and vary a lot, some users love it and would recommend it to everyone. They can't say enough positive things about it. However, there is a vast divide because other users don't like it at all and have stated they sent it back to Amazon or Dremel because they were appalled. There are many faults with the model including the chuck/switch feature. The model also overheats after being used for only a short amount of time. Others have also stated that the EZ change mechanism is unreliable and doesn't hold the attachment tight enough to use it without fear that it's unsafe.

Other users state it's powerful and the EZ change is useful for quick and efficient attachment changes (also stating it works perfectly). This contradiction of reviews shows that it is down to the individual products rather than the model as a whole.

There isn't a consensus with this model as the reviews are so different from each other and while it works for some users, it doesn't work for others.

This model compared to other Dremels:
Conclusion
It is down to personal preference, but this Dremel 4200 model may not be worth your time if you're looking for something that will last a long time in your toolbox. It has multiple issues that many users explain which allows us to question the reliability of the model and how well it works. Despite this, if you want to try it then you can. It still works for some users, so it could work for you too.