10 Essential Items for First Time Home Buyers (With Pictures)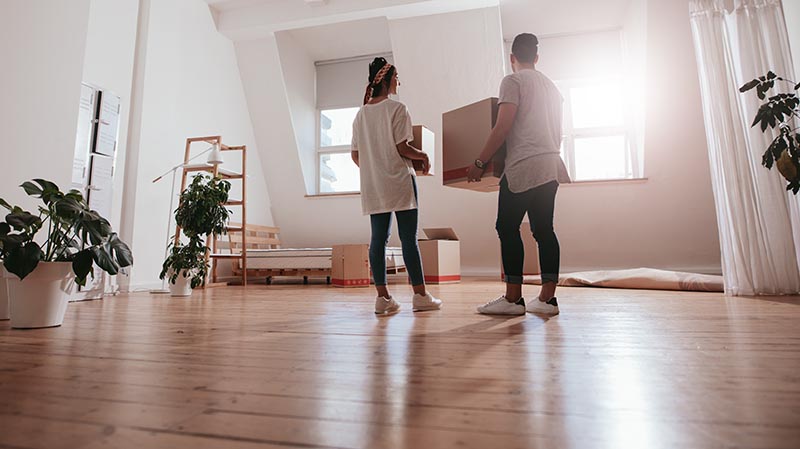 Buying a home for the first time is an exciting and life-changing experience. As you set up your new home, it's important to make sure you have the essential items to make the move-in process easier. Whether you're starting from scratch or just looking to freshen up your space, these items will help you create a home that's both cozy and functional. With just the right combination of comfort and style, you'll be able to turn your house into the home of your dreams.

The 10 Essential Items for First Time Home Buyers
1.

New Door Lock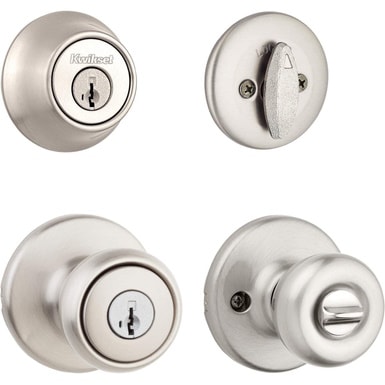 The first item on your list should be a new door lock. Whether you're living in a new home or just moving into a different apartment, it's important to change your door lock and use a key that only you have access to. Make sure the new lock is appropriate for your door size, though – a standard door lock might not fit your extra-wide door.
We like this Kwikset Entry Combo Set.
---
2.

Video Doorbell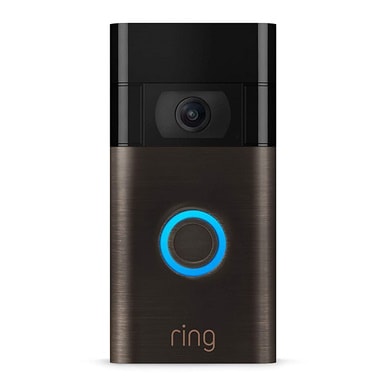 If you're in an apartment complex or live in a neighborhood that's prone to lots of foot traffic, a video doorbell is a must-have for your new home. A video doorbell allows you to see who's at your door without having to physically walk up to it – a great feature if you have young children or pets. Also, a video doorbell is also a great way to keep an eye on your home while you're away.
The Ring Video Doorbell is a popular choice among homeowners.
---
3.

First-aid Kit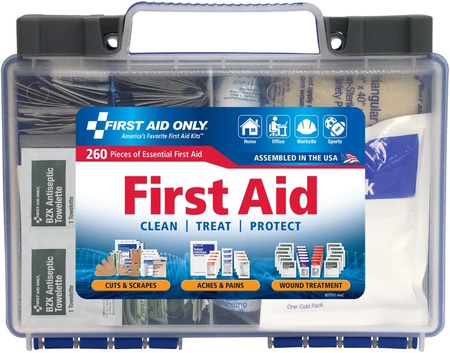 You're bound to have some minor injuries when moving things into a new home and making repairs. A first-aid kit is an essential item that should be in every home, regardless of whether you're moving into a new home or not. In addition to the standard band-aids, gauze, and antiseptic wipes, you should also include a few other items in your first-aid kit. You might want to include a thermometer, scissors, or a safety pin in your kit depending on the type of situation you're likely to find yourself in. Also, make sure the first-aid kit is easy to access – usually a cabinet next to your bathroom is a good place to store it.
This 260-piece First Aid Only first-aid kit is even OSHA-compliant!
---
4.

Blinds and Drapes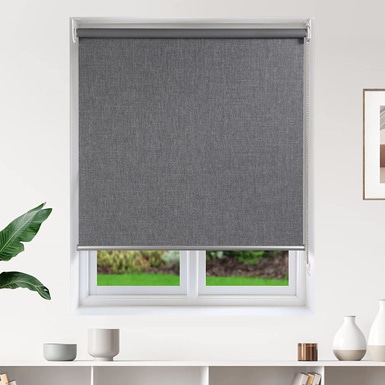 The next item on your list should be a new set of blinds or curtains. If you're in a new home, you should decide what kind of windows you have and where you'd like to place curtains or blinds accordingly. This is essential for privacy and/or light-blocking. It may also help to know what type of windows you have ahead of time as well as what the previous owner had on them. There are many different types of window coverings available, including roman shades, blinds, and shutters. You should decide which one best fits your needs and the look you're going for.
These blinds from Red Grapes offer plenty of privacy and UV light protection, and they come in multiple colors.
---
5.

Security System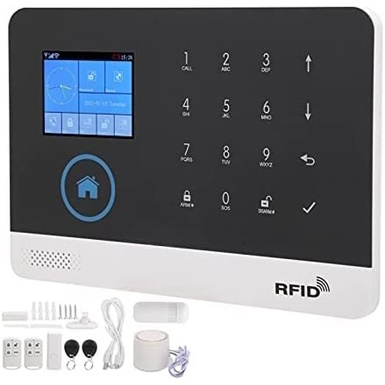 A security system is always a must-have, especially if you live in a busy part of town. There are many different types of security systems you can choose from, including wired and wireless options. Wireless systems are easier to set up, as you don't have to run wires throughout your home.
It's also important to pick a system that has a variety of options, such as monitoring and automated door locks. Additionally, some security systems are more affordable than others.
We like this Wi-Fi Security Alarm System Kit.
---
6.

Carbon Monoxide and Smoke Alarms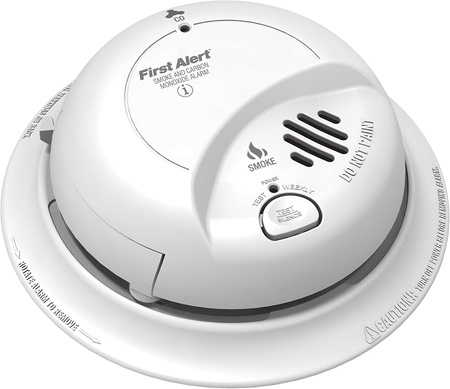 Another necessity for every home is a CO (carbon monoxide) and smoke alarm. Pick out a few different models and place them throughout your home, especially near the kitchen and bedrooms. It's important to test your alarms at least once a month to make sure they're working properly.
You should also make sure you have CO alarms that are appropriate for your home and environment. For example, CO alarms for an oil furnace should be different from CO alarms for a gas furnace.
We like this combo CO and smoke detector from First Alert.
---
7.

Cleaning Supplies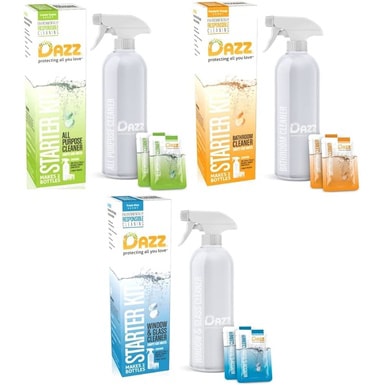 And of your course, you'll need to keep some cleaning supplies on hand. So be sure to go to the store and get all the essentials, including a broom, mop, and cleaning supplies for different rooms. So for example, you'll need to get cleaning supplies for your bathroom tile and tub as well as cleaning supplies for the kitchen area (like dish soap, scrubbers, and cleaning towels).
And don't forget about your bedrooms, for which you'll likely need cleaning supplies for the floors and cleaning solutions for your wood and glass furniture.
For cleaning supplies, we like the DAZZ Whole House Starter Kit.
---
8.

Fire Extinguisher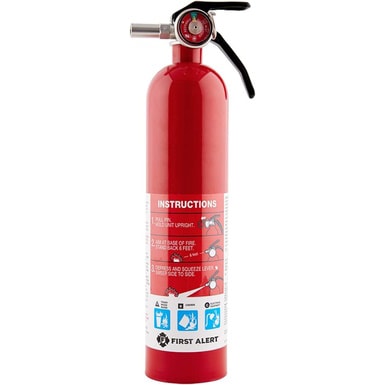 Another important safety item that you should have on deck is a reliable fire extinguisher. Pick up a fire extinguisher appropriate for your home and make sure it's easy to access in case of an emergency. There are many different types of fire extinguishers available and on average you'll pay about $25-$45 for a decent one.
This First Alert Rechargeable Home Fire Extinguisher is a good choice.
---
9.

Lawn Mower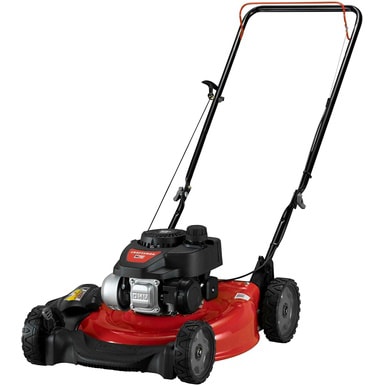 If you have a yard, it's a good idea to have a lawn mower asap, especially if you are moving in during the spring or summer months. On average, you can expect to pay around $80 or more for a good lawn mower, and about $200 or more for a fancy one.
And if you don't plan on doing any mowing yourself, you'll need to find a landscaper in your area. A good place to start is to simply ask your neighbors who does their lawn.
This Craftsman Lawn Mower is popular among homeowners that have small to medium-sized yards.
---
10.

Plunger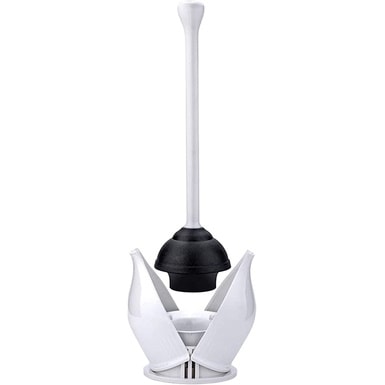 Last but not least, it's a good idea to have a plunger as soon as you move into the house. Not having one when you need one can spell disaster for your bathroom, especially if you have unknown plumbing issues. Whether you have a clogged toilet, sink, or tub, a plunger is a quick and easy tool to use to unclog these.
And having one can keep you from having to pay $200 or more to call a plumber to fix an issue that could have been fixed with the plunger and 5 minutes.
Plungers can be unsightly, but this one has a caddy to hide it away.

Wrapping Things Up
As you embark on the exciting journey of buying your first home, there are a few essential items that you'll need to make the process go smoothly. It helps to keep a list like this handy as you go on your shopping journey for your home. And remember, some of the first things that you should consider are the absolute must-have like brand new locks, security systems, basic cleaning products, and safety/first-aid tools.
---
Featured Image Credit: Jacob Lund, Shutterstock