19 Flood Statistics in Australia: 2023 Update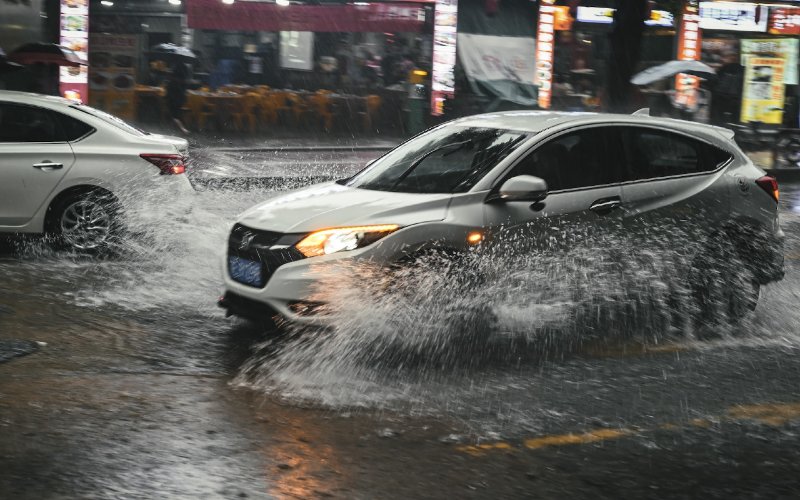 Note: This article's statistics come from third-party sources and do not represent the opinions of this website.
Flooding is a common type of disaster that occurs in Australia. In 2022, headlines were dominated by stories about catastrophic flooding in Australia. The flooding itself was not uncommon, but the severity of the floods was uncommon. Using local news sources, the Australian Bureau of Statistics, and compiled insurance data, we can get an accurate picture of the state of flooding and its effects in Australia for 2022.
These statistics have been organized into the following categories:

The 19 Australia Flood Statistics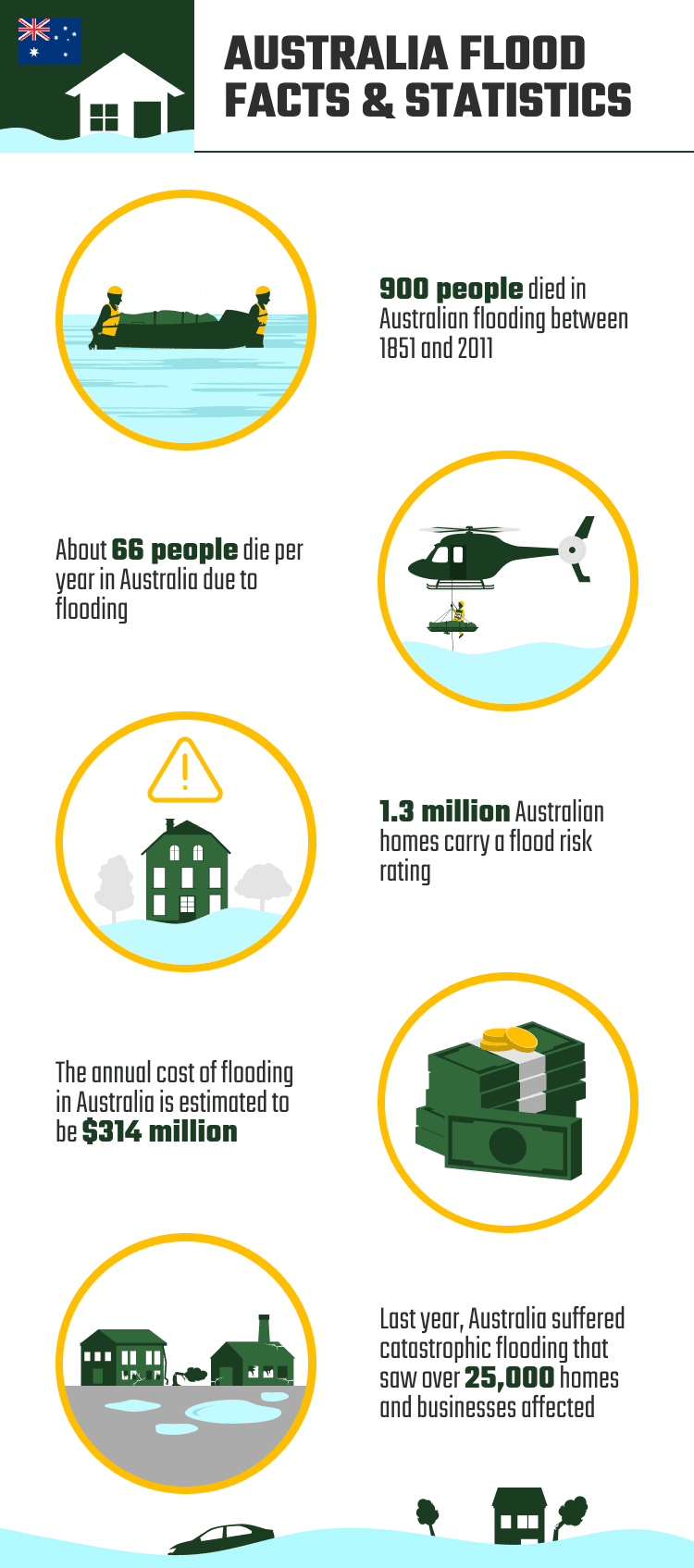 Causes of Flooding in Australia
1.

Australia is the driest inhabited continent on Earth.
(Encyclopedia Britannica)
Australia is the driest inhabited continent on Earth, only behind Antarctica for the driest continent in the world. Dry climates might not sound like they would be conducive to flooding, but it is dry conditions that cause massive flooding. The extremely dry ground has a very difficult time absorbing water, meaning that it does not take much rain to cause flooding.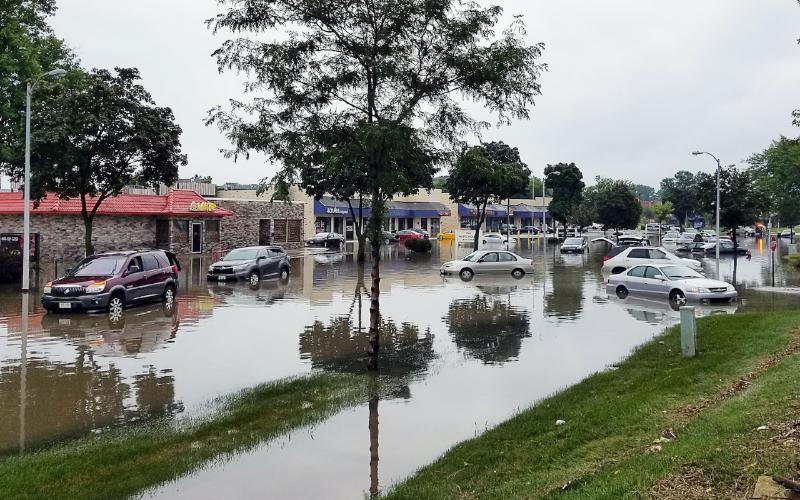 ---
2.

Australia's flooding is a part of a drought-flood cycle that rotates every two to three years.
(NASA)
Using data and satellite imagery, you can see the drought-flood cycle that grips Australia. Every couple of years, Australia goes through periods of drought that see the ground dry out. Then, due to La Niña conditions and monsoon rains every couple of years, Australia gets hit with multiple inches of rain. This cycle causes periodic and cyclical flooding throughout Australia.
---
3.

Rainfall in Australia was 9% higher than average in 2021.
(Australia Bureau of Meteorology)
To understand the recent bout of flooding that has racked Australia we must first understand the drought-flood cycle. Australia's last period of drought was from 2017-2019 (Australia Bureau of Meteorology [2]). After the end of the last drought, Australia has seen a period of increased rainfall which has increased the likelihood and intensity of the recent period of flooding. A 9% increase in rainfall throughout Australia is a significant increase in precipitation.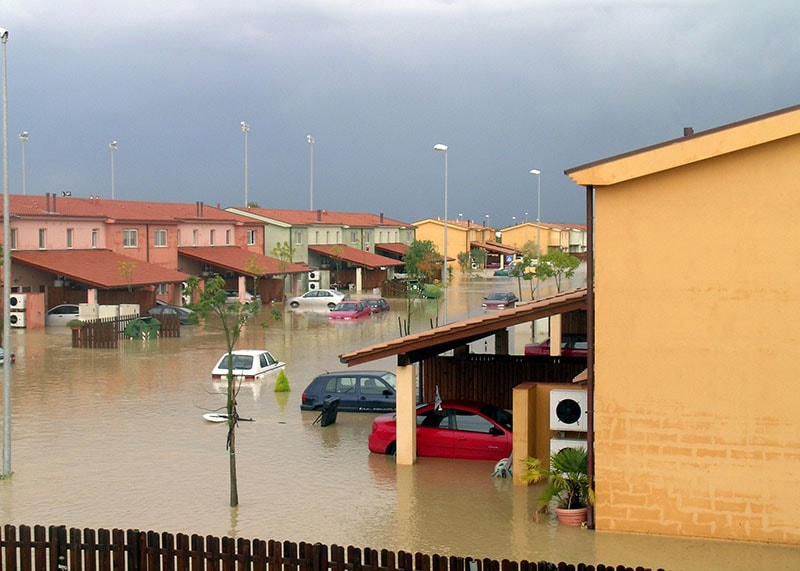 ---
4.

October of 2022 saw rainfall in excess of 156% of average amounts.
(Australia Bureau of Meteorology)
The period of enhanced rainfall has continued to proliferate throughout 2022. In October, months after the floods that inundated periods of Australia, rainfall was still 2.5 times higher than had been observed in previous years. This above-average rainfall continues to make flooding more likely and more devastating in 2022 than in years past.
General Australian Flooding Statistics
5.

900 people died in Australian flooding between 1851 and 2011.
(Encyclopedia Britannica)
Since flooding is cyclical and fairly common throughout Australia, it is no wonder that it causes widespread destruction. 900 people died in flooding related incidents from 1851, when records started being kept, through 2011. If we add the more recent deaths to this total, the number rises even higher. The most common cause of death due to flooding is drowning in fast moving water.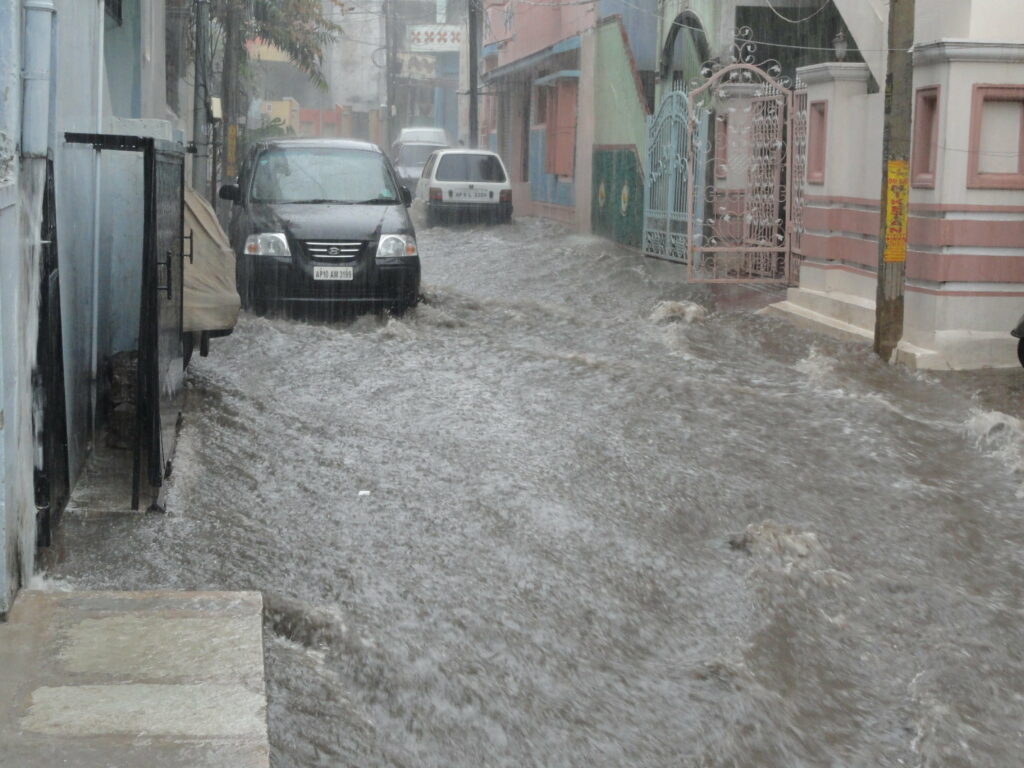 ---
6.

66 people die per year in Australia due to flooding.
(Encyclopedia Britannica)
Taking the statistics from 1851, the number of people who die per year in Australia due to flooding is 5.66 people. These deaths come in clusters during flood season. Some years, especially drought years, will see no deaths due to flooding, and bad floods could then yield dozens of deaths in a single year. These numbers suggest that approximately 56 people will die every ten years due to flooding in Australia.
---
7.

1,300 people were injured in Australian flooding between 1851 and 2011.
(Encyclopedia Britannica)
It is also possible to become injured during floods. The rate of death to injury is actually very high in favor of deaths. 1,300 people have been hurt in flooding related incidents since 1851. That equals 8.2 people injured per year due to flooding. That brings the annual casualty rate related to flooding to 13.8 people per year.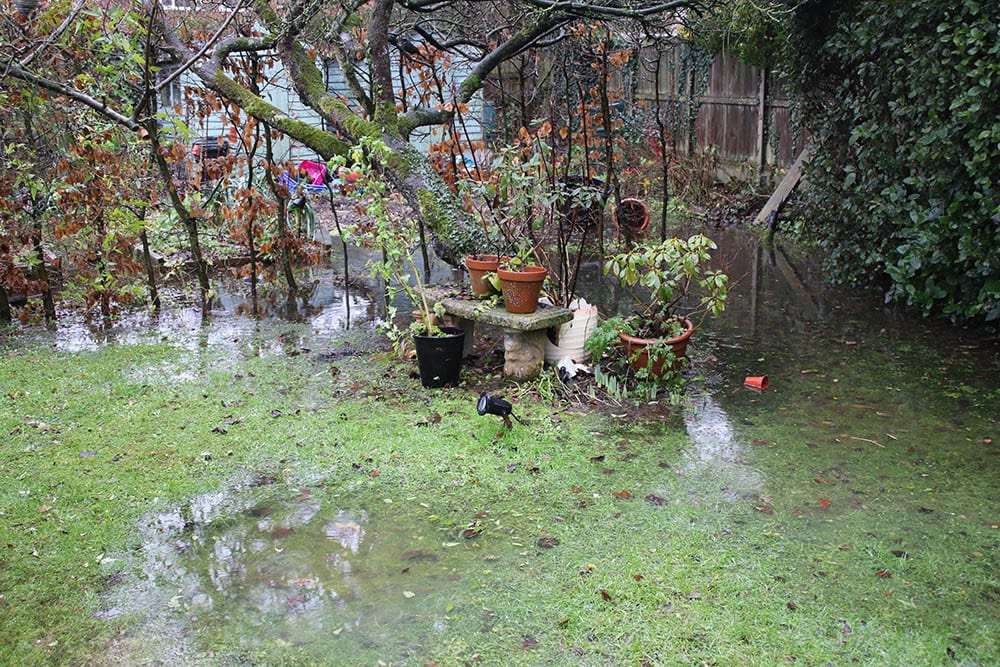 ---
8.

Flooding was the fifth costliest disaster in Australian history and caused $3.35 billion in damages in 2022.
(National Insurance Brokers Association)
When it comes to the costliest disasters in Australian history in terms of monetary damages, flooding took the fifth spot. The 2022 Australian floods yielded damages in excess of $3.3 billion. Surprisingly, the costliest natural disaster in Australian history was a freak hailstorm that pummeled Sydney in 1999. Cyclical flooding routinely causes damages greater than some typhoons and wildfires in terms of insurance claims and monetary damage.
---
9.

1.3 million Australian homes carry a flood risk rating.
(FloodSax)
Australia is made up of broad floodplains that capture flood waters. Many Australian homes are located in these floodplains. That means that 1.3 million homes carry a flood risk rating in the country. That is a lot of property that is vulnerable to cyclical or coastal flooding. These homes are the most likely to suffer from flood damage during periods of flooding, putting millions of people at risk every few years.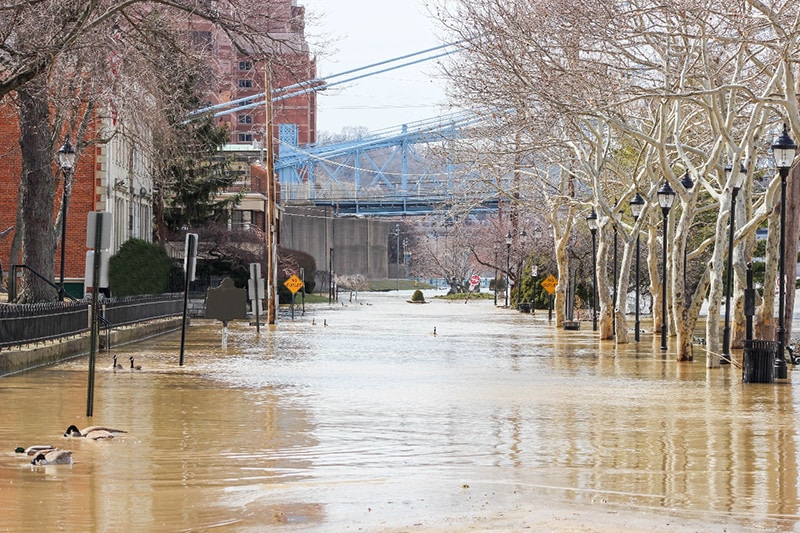 ---
10.

The annual cost of flooding in Australia is estimated to be $314 million.
(FloodSax)
Homes located in a floodplain drive a large portion of the damage due to flooding every year in Australia. Flooding causes over $300 million per year, which equates to over $30 billion over a ten-year period. That cost puts a strain on insurance companies, homeowners, and businesses alike.
---
11.

Natural disasters, including flooding, cost every Australian household an estimated $1,500 per year in damages and insurance claims.
(Sydney Morning Herald)
According to data compiled by the Sydney Morning Herald, the cumulative damages caused by natural disasters, including flooding, cost the average Australian household $1,500 per year. These costs come in the form of insurance rate hikes, taxes, and personal damages. That is a significant burden on the people of Australia. That means every year that there is a bad flood, individual Australian households end up footing the bill, one way or another.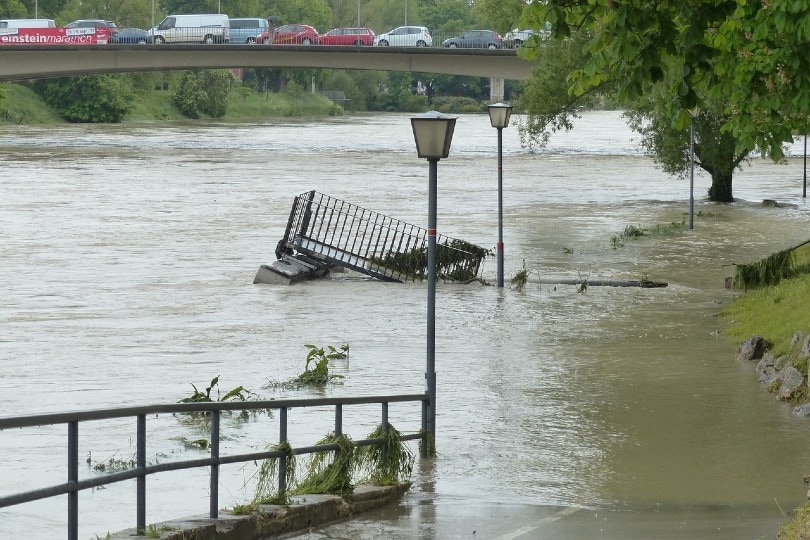 The 2022 Australia Floods Statistics
12.

In 2022, Australia suffered catastrophic flooding that saw over 25,000 homes and businesses affected.
(Disaster Philanthropy)
2022 was one of the worst years on record for flooding in Australia. Massive floods swept through portions of southeastern Australia, causing massive damage. According to compiled data, over 25,000 homes and businesses were damaged by flooding in 2022 throughout Victoria and New South Wales.
---
(Australia Bureau of Statistics)
Due to the widespread nature of the flooding and the intensity, Australia saw 197,000 individual insurance claims (not related to life insurance) filed in the first quarter alone. These insurance claims came primarily from the 25,000 homes and businesses flooded in southeastern Australia. Not every claim guarantees a payout, but many likely ended up resulting in monetary compensation from insurance, increasing the cost and strain caused by the flooding.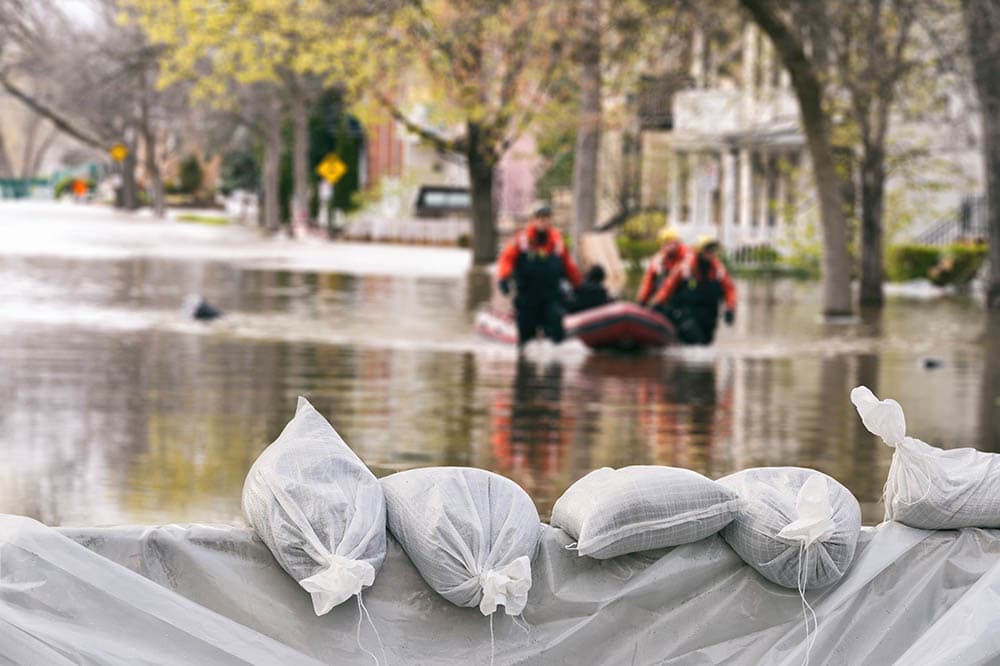 ---
14.

Flood waters rose over 12 meters in portions of Victoria.
(CNN)
To get an idea of how intense these floods were, CNN reports that some areas of southeastern Australia saw flood waters rise to over 12 meters. That equals over 39 feet in height. That is more than enough to cover single-story homes completely and even engulf two-story homes. Properties that get swamped under nearly 40 feet of water are at a high likelihood of becoming a total loss. In some cases, it can take weeks for flood waters to recede, leaving houses sitting underwater for days or weeks at a time.
---
15.

The first quarter of 2022 saw Sydney get a year's worth of rain in just two months.
(Disaster Philanthropy)
The intensity of the floods was driven by the insane amounts of rain that fell in Sydney preceding the event. Sydney saw a year's worth of rainfall in just a single quarter. Even if it never rained another drop after March, the Sydney area would have met its rainfall quota for the year. But we know from meteorological data that the rain kept on falling after the first quarter in large quantities.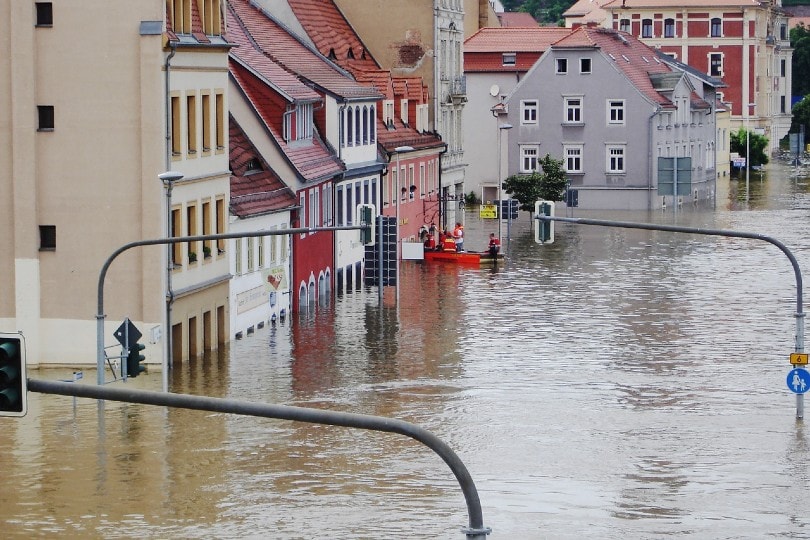 ---
16.

Brisbane saw 31.2 inches of rainfall in just three days in April of 2022, the highest three-day total on record.
(Disaster Philanthropy)
Brisbane, located north of Sydney, saw over 30 inches of rainfall in just three days in April of 2022. That measures out to nearly a foot of rain per day. That amount of rain drove flooding, especially in the floodplains and areas downstream, in and around Brisbane. For comparison, the United States averages about 30 inches of rain per year, meaning that Brisbane saw a year's worth of rain for the United States in just three days.
---
17.

Flooding in Australia caused 169,961 property insurance claims in 2022.
(National Insurance Brokers Association)
Property claims are the main source of insurance claims after flooding, accounting for 86% of all claims. Property claims are related to damage to structures such as homes, condos, apartments, and businesses. However, property insurance is not the only kind of insurance that can be tapped in the event of a disaster. There are life insurance claims, motorist claims, and rental claims that can also be processed. But property claims are by far the most common type of claim to be filed.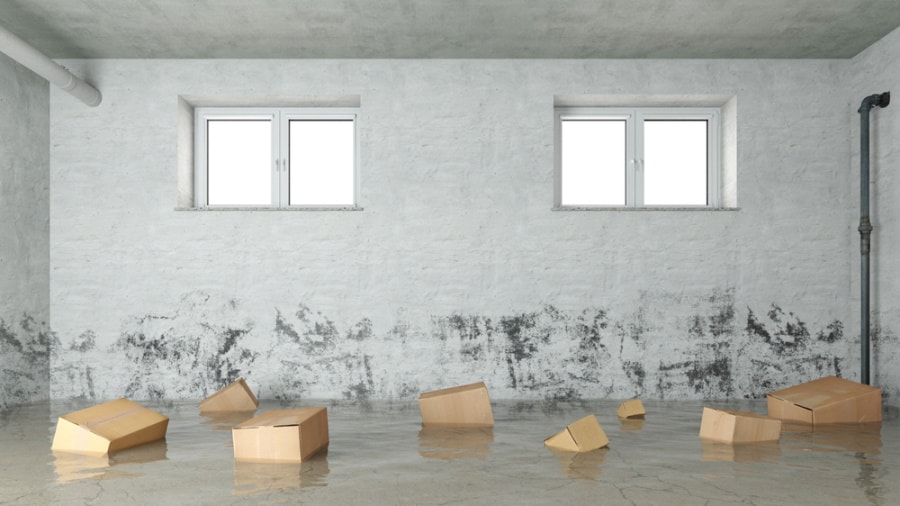 ---
18.

Flooding in Australia caused 25,642 motor insurance claims in 2022.
(National Insurance Brokers Association)
The second most common type of claim to be filed in Australia in the wake of the flooding was motorist claims. These claims are connected to the damage done to vehicles as a result of flooding. If cars become submerged in water, they are usually ruined. If a car is ruined during flooding, it will result in a motorist insurance claim. From these numbers, we can infer that over 25,000 cars were damaged or destroyed during the 2022 floods. That number is roughly equivalent to the estimated number of structures damaged during the flooding.
---
19.

23 people died in flooding in Australia in 2022.
(Disaster Philanthropy)
Sadly, twenty-three people died in the flooding that struck southeastern Australia in 2022. That is four times higher than the national average yearly statistics for flooding related deaths. Many people were trapped in their homes or in their cars when the waters rose, which caused them to drown. These numbers highlight the potential dangers of flooding and the deadly nature of these disasters.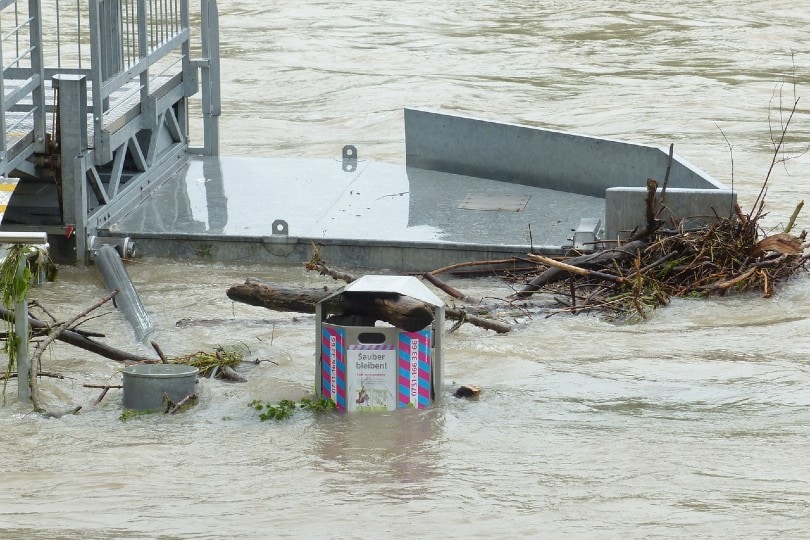 Frequently Asked Questions About Flooding in Australia
Are Floods Common in Australia?
Yes. Floods and flooding are common occurrences in Australia. Due to Australia's natural drought-flood cycle, the continent goes through dry periods and wet periods that naturally cause flooding. Flooding will always be a part of the Australian climate for the foreseeable future. Some scientists believe that floods in Australia could become more intense as the years go on. Flooding is not going to disappear as a factor in Australia, and it is something that needs to be considered and watched.
How Dangerous Are Floods in Australia?
Flooding can be incredibly dangerous. Multiple people die every year in Australia due to flooding, and flooding causes millions of dollars in annual damages. Do not underestimate the power and fury of powerful floods. Water can rise rapidly, and situations can change on a dime.
Not all flooding is dangerous. Some floods happen in uninhabited areas or in natural flood zones without people involved. Flooding in residential or populated areas can be extremely dangerous.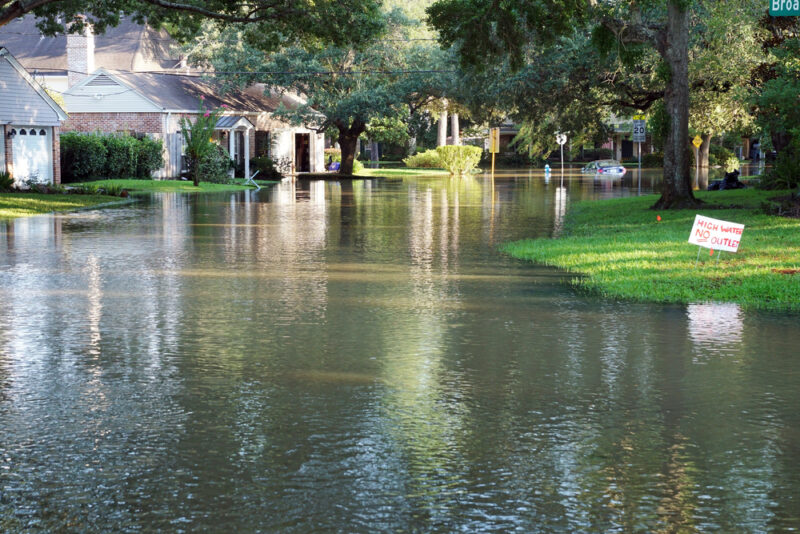 How Can You Tell If You Live in a Flood Zone in Australia?
Australia maintains a robust database of flood-related information. The Australian Flood Risk Information Portal allows you to search for specific addresses, look at historical flood data, and consult satellite imagery and meteorologist analysis regarding recent flooding. You can easily look up your city, town, or exact address to see the flood risks related to your location. If you do not know about the status of your property as it relates to flooding, you should look it up and educate yourself via the portal to get a better idea of your situation in the event of a flood.
How to Stay Safe During a Flood in Australia
During periods of rain, it is imperative to keep up with the recent news and information coming out of official channels. Being aware of potential flooding is the first step to staying safe. Leaving ahead of rising waters can be the difference between life and death in some situations. Other tips include never driving into or through water on the roads. Stay off the roads during flooding. Have a plan in place in case of flash flooding or rapid-onset flooding.
Keep emergency lights, radios, and non-perishable foods on hand. If your home starts to fill with water, you should leave before the water gets too high. Stay away from your attic because you could become trapped if the water rises high enough. You can go onto the roof as a last resort. Never try to swim through fast-moving water, even if you think you are moving to safety, because you could drown.
Conclusion
Flooding is a common occurrence in Australia that comes around every few years due to a persistent flood-drought cycle. Years of heavy rain often give way to years of little rain. When the rain comes back, it causes flooding, which varies from being minor to catastrophic. Flooding causes millions of dollars in damages every year and also kills and injures numerous people. It is important to know your flood risk rating, familiarize yourself with the flood cycles in your region, and listen to local meteorologists and government officials in order to stay vigilant and safe in the event of flooding.
See also:
---
Featured Image Credit: C Joyful, Unsplash