Fluke 116 HVAC Multimeter Review 2023 – Pros, Cons, & Verdict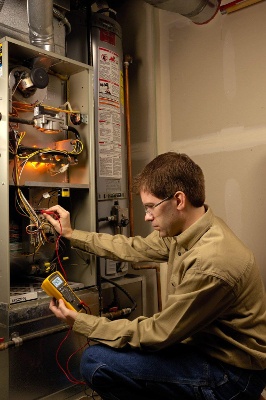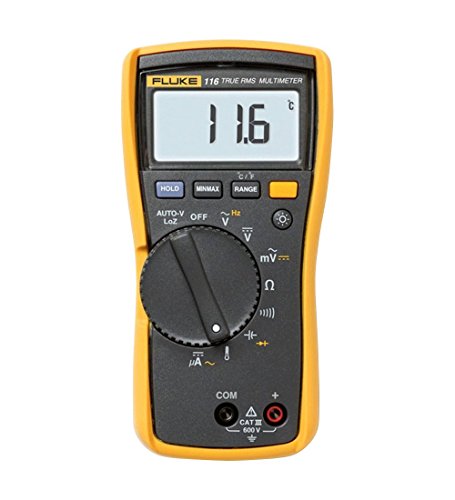 We give the Fluke 116 HVAC Multimeter a rating of 4.7 out of 5 stars. 
Build Quality: 5/5
Power: 4.5/5
Features: 4.8/5
Price: 4.4
Review Summary
The Fluke 116 combines the durability of the Fluke 110 digital multimeter line with the ability to measure microamps. It also has a built-in thermometer to create a multimeter intended for HVAC technicians. If you're looking for a good, all-around multimeter there are cheaper models available—including alternatives under the Fluke brand. But if you're looking for a multimeter for HVAC application, this one is worth serious consideration.

Fluke 116 – A Quick Look
Pros
Fluke durability
Accurate multimeter
Measures microamps
Cons
Thermometer isn't as accurate as it could be
Specifications
Brand: Fluke

Model: 116

Weight: 6.6 lbs.

Dimensions (in.): 2 x 10.5 x 3.8

Voltage: 600V

Current: 600microA

Resistance: 40 MOhms

Capacitance: 10000 microfarads

Warranty: 3 years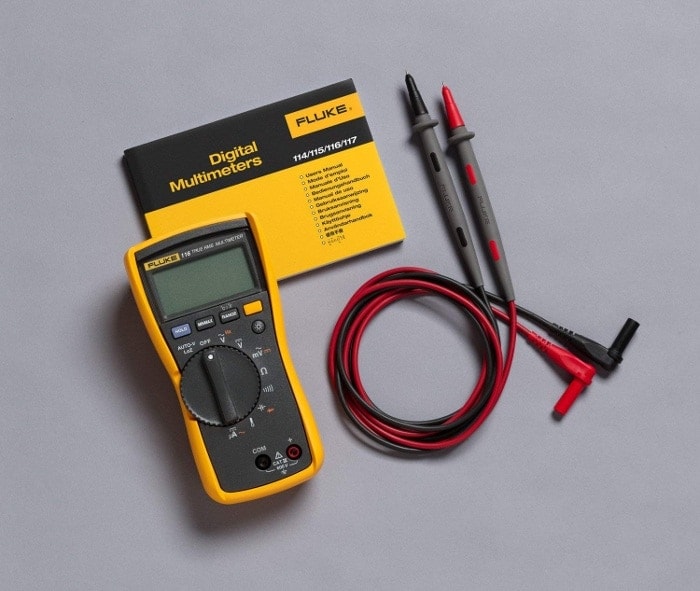 Built for HVAC
Not every multimeter in this price range can measure microamps. The Fluke 116 can, which makes it perfect for measuring amperage in flame sensors. It's also got a built-in thermometer so you can take temperature measurements while also taking electrical readings. This reduces the number of tools that you'll have to carry into sometimes tight, constricted workspaces. Lots of multimeter models are designed for specialty work, and the Fluke 116 is one of them.
Ghostbuster
The Fluke 116 comes with low input impedance to help cut down on ghost readings. Is that line that's supposed to be dead really live? Or are you getting capacitance bleed-through somewhere? The Fluke is designed to discern one from the other. This allows you to get moving on the job more quickly and safely.
Takes a licking, keeps on ticking
The Fluke brand name is synonymous with durability and accuracy. The 116, built on the 110 chassis, is no different. You can take it to any job site, confident that it'll get you accurate, fast readings no matter what you subject it to—from dropping it off scaffolding to getting it wet. It's cased in crash-resistant plastic to absorb violent impacts, a hallmark of Fluke multimeters.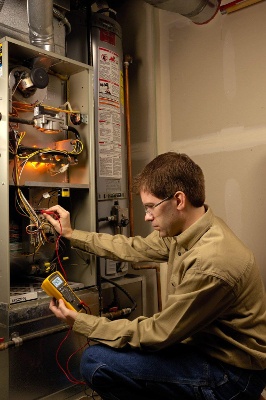 FAQ
Is this just a multimeter for HVAC technicians?

While there are multimeters intended for general use, most multimeter models are designed for specific uses in mind. That's because electric cycles can vary so much from use to use, rendering general purpose meters best for day-to-day applications while specific ones are geared toward professionals. The HVAC is definitely built with technicians in mind. That said, it measures amps down to the micro range. If you need something to measure amps that low (say, a boat generator) this is a decent choice, as long as you keep in mind that you're paying for features you'll probably never use.

How durable is the Fluke 116?

Fluke builds its multimeters to take a beating. All of their products are sent out for individual testing before they're put on the market. So, if you choose a Fluke, you can buy it confident that it will operate safely at whatever range you need it to.

Fluke builds test equipment that will last a long time and will withstand some pretty angry conditions. Where some multimeters can be delicate and easily thrown off, a Fluke will take the full brunt of an atom bomb and still quickly crank out accurate readings.

What's the range of temperatures it can measure?

-40 degrees Fahrenheit to 752 degrees Fahrenheit.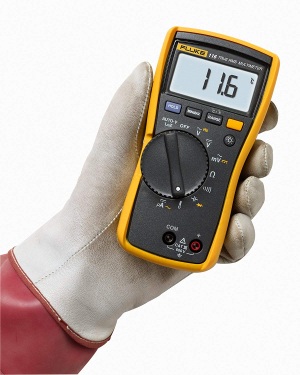 What the Users Say
So, you're looking to buy a multimeter and you want to get as wide a range of feedback as you can. Yet, sifting through every online review feels like it's going to be a waste of your time. We can help with that. Before we write reviews, we match our experiences with everyone else's just so we can verify if we got an unusually well-built product or got the lone lemon of the bunch. This, boiled down, is what we found.

If it's a Fluke it's going to be well received. Fluke is a great brand name because the company does it right. They build a multimeter and then attach a price to it. They don't set the price and build the meter to that. That usually means paying extra, but Fluke's customers generally don't mind.

Fluke multimeters are popular because they're built to take punishment, while also delivering accurate readings quickly. This is why the Fluke name receives such respect, and why Fluke multimeters have the reputation they have.

Users like the 116's features and recommended it to fellow HVAC technicians. It was generally well-received as an all-around HVAC multimeter. It could measure flame sensors and temperatures, do it quickly, and get it accurate. When it comes to a multimeter designed for HVAC work, that's about as bottom line as it gets.

A handful of users, on the other hand, felt like there was too much wiggle room in temperature readings for true precision. They felt the margin for error was large enough to warrant a separate thermometer while keeping the 116 as a multimeter for HVAC work.

But the overall consensus is that the Fluke 116 is a handy digital multimeter, built rugged and well worth the money.
Conclusion
If you're an HVAC technician in the market for a specialty multimeter, the Fluke 116 is worth your consideration. It's got everything Fluke multimeters have to offer, plus it can measure microamps and has a built-in thermometer to make your work a lot safer, more efficient, and faster. For those same reasons, if you're looking for a general all-around multimeter there might be others on the market to suit your needs. But if you buy this one, that'd be okay, too, as long as you're willing to shell out the extra dough for features you'll probably never use.

Related Reads: