7 Free DIY Adirondack Chair Plans You Can Build Today (With Pictures)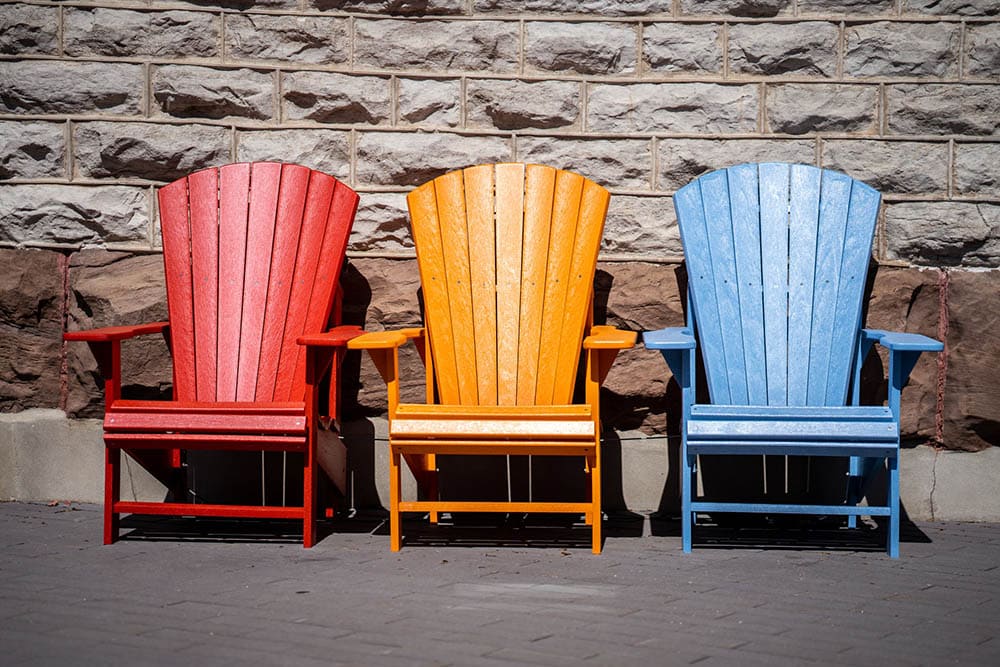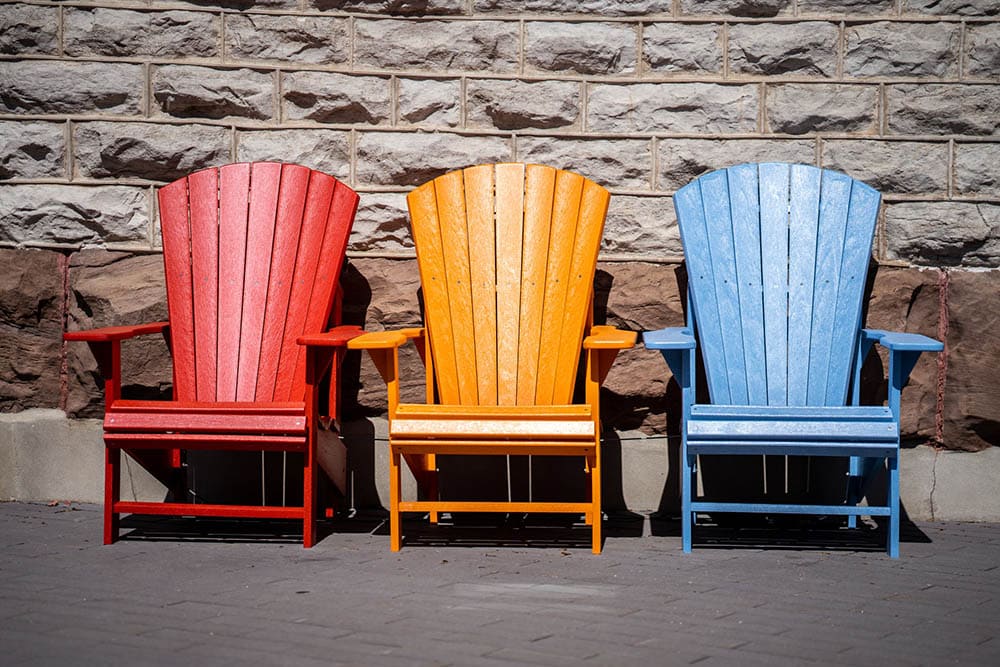 What piece of outdoor furniture better says summer than the Adirondack chair. Built out of wood but constructed to be comfortable, it also has room between the slats to keep the air moving so you won't stick to it when you stand up. They are perfect for the porch, or under a shade tree or even on a beach under an umbrella. Plus, they've got that old school look, projecting a little bit of 50s nostalgia while still remaining functional.
The other great thing about Adirondack chairs is that because they're made out of wood, they're something that DIY enthusiasts can make in their homes. All you need are the tools, the materials and above all a set of plans to help you make build what you want.
We've got some of the best plans we could find on the Internet, each teaching you how to build Adirondack chairs. Some put a cool new twist on a classic, some use modern techniques like upcycling to reuse old stuff and some are just flat-out budget models for Adirondacks on any budget. We're pretty sure that you'll find something in here that you really like.

Top 7 Free DIY Adirondack Chair Plans
1.

Adirondack love seat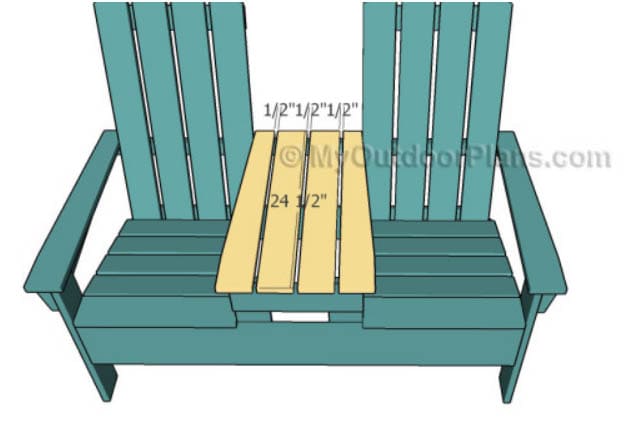 What's better than an Adirondack made for one? An Adirondack made for two. Enjoy balmy summer nights with that special person in style and comfort. Or, if you've got two kids likely to squabble, this is perfect for giving them their own space but giving each of them enough space for themselves and a little buffer in between.
You can find the plans for it here, which tells you not just how to make it but provides a good inventory of the hardware and materials you'll need. Plus it has detailed instructions on how to build it.
---
2.

Scrap Adirondack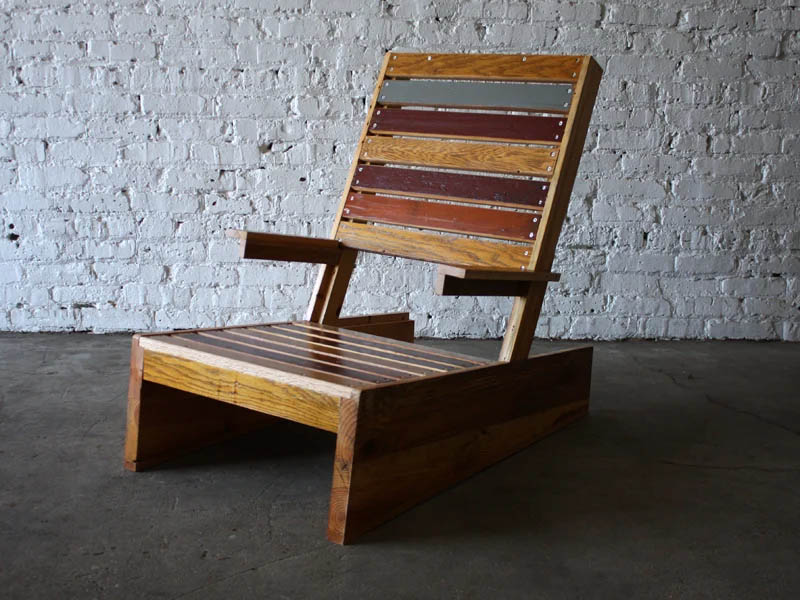 An intriguing twist on a classic look, we like a design that makes a comfortable chair look like it's sinking. If that doesn't project relaxation, we don't know what does. The look itself is interesting enough if you don't plan to use armrests that are much reduced compared to others.
There are lots of pictures and instructions where we found it, and to be frank if you aren't a fan of the thin, short armrests you can always freelance your design.
---
3.

Build big easy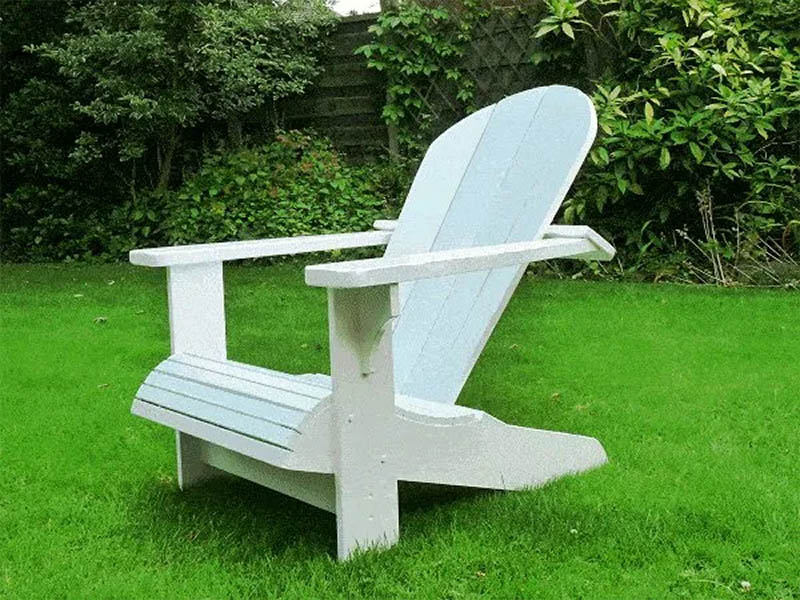 The advantage to these is that they are much bigger and roomier than some of the other plans we've looked at. They take what these chairs do best and crank up the volume. You can melt back into this chairs that frankly make anyone of average size look like a kid.
It might not look at first blush that the plans here are complete. They are. The trick is to scroll to the bottom and keep clicking over to the next page for the next step in instructions. Avoid the button that tries to get you to pay $5 for the plans.
---
4.

Ana White's 2×4 chair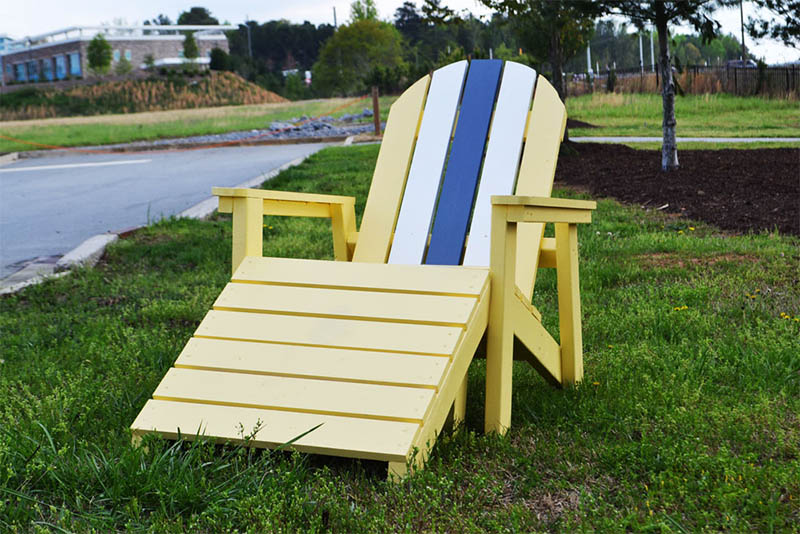 Among the sturdiest of the chairs we looked at, these chairs from Ana White are also among the most affordable. The reason is that their design relies on durable 2x4s that you can pick up from any lumber store instead of something designed more for looks.
You can find the instructions here, as well as a list of hardware and materials. Don't forget to paint or stain them to match their surroundings.
---
5.

Cedar wood chairs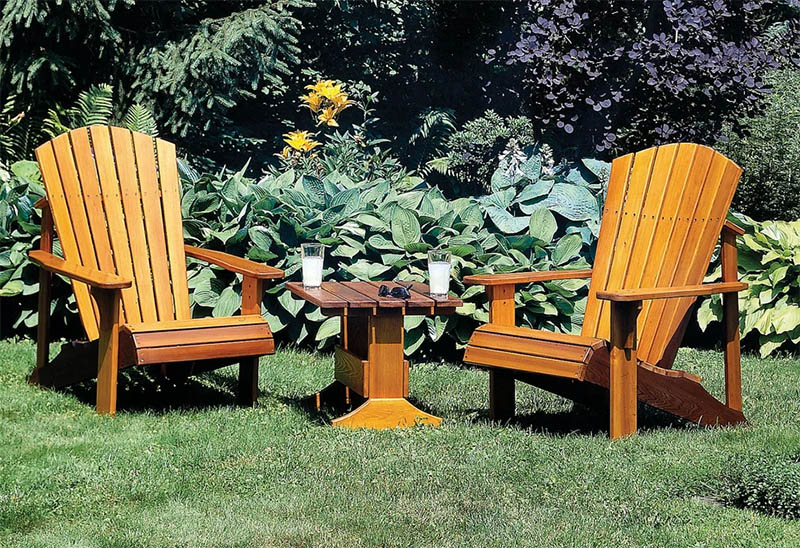 Cedar is a great choice for building outdoor chairs, and great to use in Adirondack chairs. These have a much more elegant, classic look with their stain and go perfectly in a garden or under a large shade tree.
Instructions are available here, including hardware and materials.
---
6.

Pallet wood Adirondack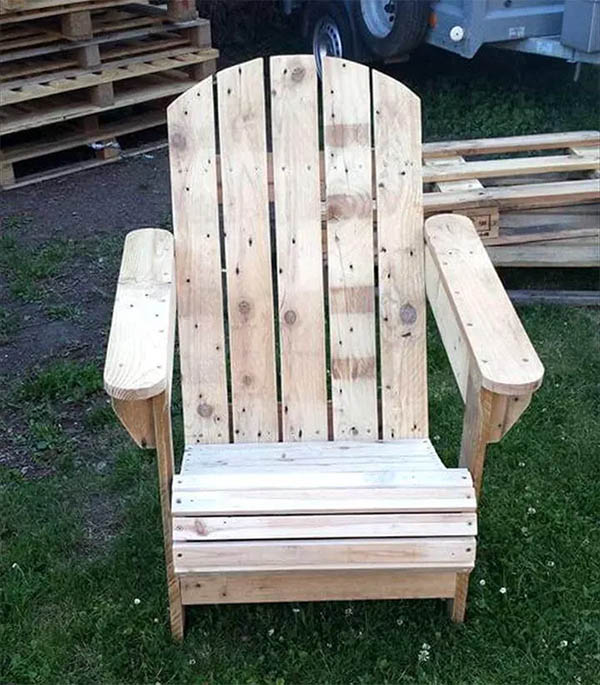 It wouldn't be DIY without a design made from upcycled pallets. Since you can generally get those for free, that makes these also the most affordable designs available. They might look crude, but with a little TLC they can still look sophisticated.
You can find complete instructions here, and the great news is that since you're using upcycled materials you can probably freelance when it comes to things like fasteners. Plus, because the wood tends to be more porous, they take to stain like a duck to water.
---
7.

Back to the classic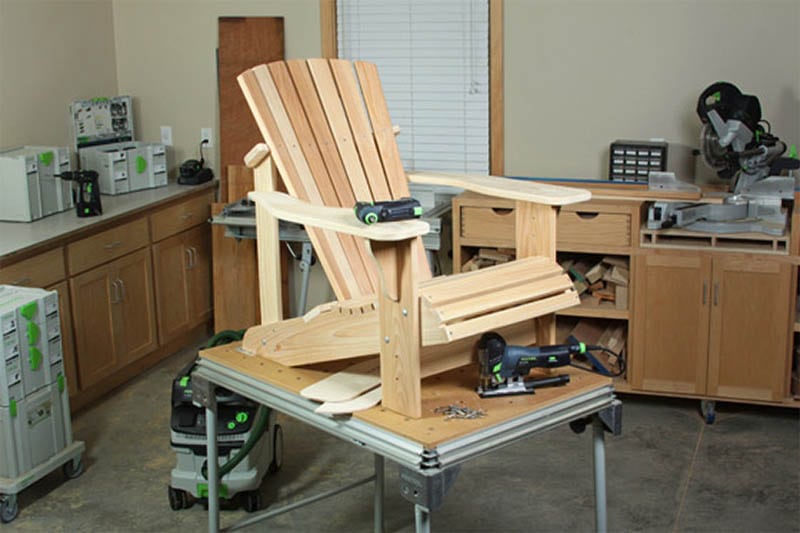 We close with a return to plans that teach how to build an Adirondack chair that's a classic design. Because this one involves a lot of machining, it feels like a work of DIY love and more like a production along a woodworking assembly line. But, it's still impressive and the finished product still does what every Adirondack chair is called to do, provide comfort and room to breathe.
The plans that are available here are detailed and long. Multiple pages, in fact. That's good if you're the sort of person who likes to follow explicit instructions. Let's face it, an Adirondack chair is probably not really a good place to freelance a design.
---
Featured Image Credit: Lennart Nacke, Unsplash