What Is Peel and Stick Tile? Is It Right for My Home?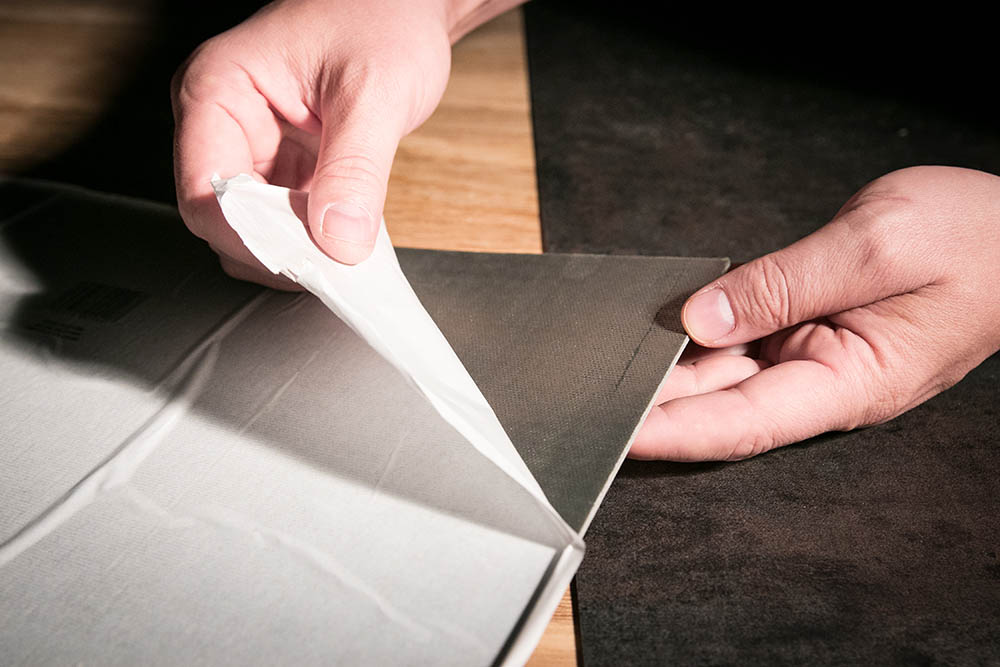 Peel and stick tiles are the best budget-friendly alternatives to traditional tiles. These tiles have the advantage of installation without the messy use of mortar or grout, making them ideal for inexperienced DIYers. If you want to make home improvements without spending too much money or time installing brand tiles, the peel-and-stick tile method is an excellent option. Most of these tiles can go anywhere, such as on existing tiles, concrete, or drywall. You just need to strip the back sheet off the tiles and stick them on the desired surface.
Keep reading below to learn more about the peel and stick tiles, when to use them, and how to install them.

How Does Peel and Stick Tile Work?
Peel and stick tiles are excellent alternative options for tiling, perfect for homeowners, renters, and people who do not want to commit to a particular design. Peel and stick tiles are a budget-friendly option with various designs, so you can choose the new affordable backsplash that you can easily remove later on. These untraditional tiles are fantastic for people who love DIY but are on a budget.
They work as simply as choosing the design you desire, removing the back sheet, and installing the peel and stick tile in any area of your home. When attaching your new budget-friendly tiles, it is essential to work carefully and cautiously, as most of them have strong adhesives making them stick firmly at the first contact with the surface.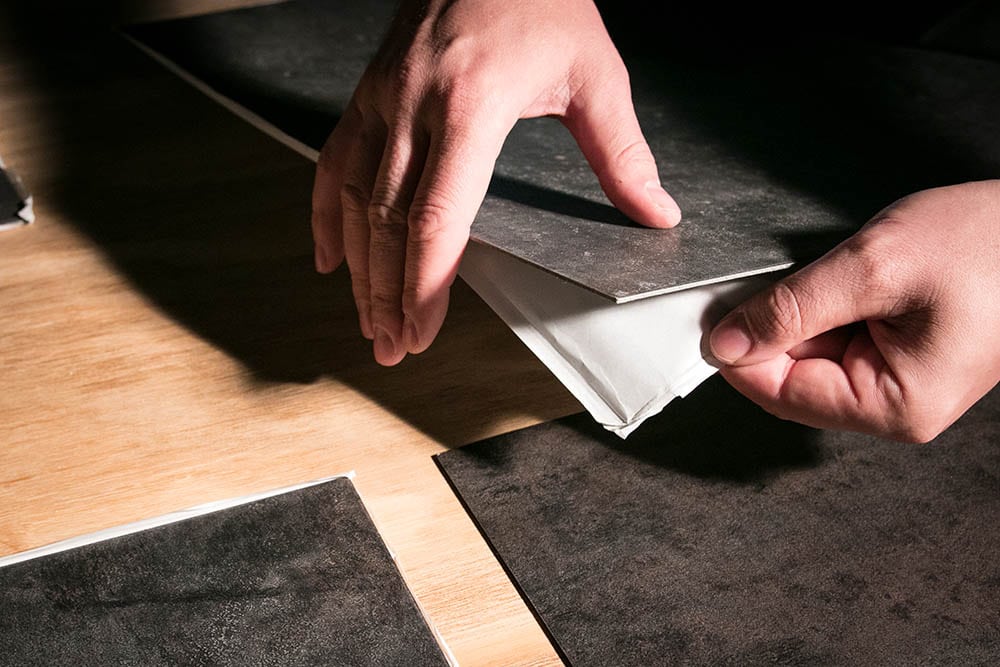 What Are the Different Types of Peel and Stick Tile?
Similar to traditional tiles, peel and stick tiles come in various shapes, colors, patterns, and textures. They usually do an excellent job of replacing natural materials at a much more affordable price. There are plenty of materials to choose from, and we will list some of the most popular peel and stick tile options below.
Stone: Resembles natural stone without worrying about the complicated and expensive installation and messy grout and mortar.
Glass: An excellent replacement for genuine glass tiles with the same glossy effect.
Gel: A 3D gel material is used to create a realistic imitation of ceramic or glass tiles.
Vinyl: The most affordable option of peel and stick tiles, usually made with plastic backing or foam.
Metal: An excellent replacement for real-life metal tiles, made with thin sheets of lightweight metal such as aluminum.
Where Are Peel and Stick Tiles Used?
Peel and stick tiles are an excellent option in rental housing, used mainly by people who cannot afford to do any home remodeling or for those looking for a short-term solution. If you want to add more style to your kitchen and bathroom, creating a space that will feel more like home while avoiding spending too much time and money on renovations, then peel-and-stick tiles are the solution you need. They offer a creative and modern look without the mess of remodeling. They are usually used in kitchens, bathrooms, and other areas with outdated and worn-out tile work. They are excellent at covering up old tile and grout as a short-term solution before the homeowner decides to do the actual remodeling.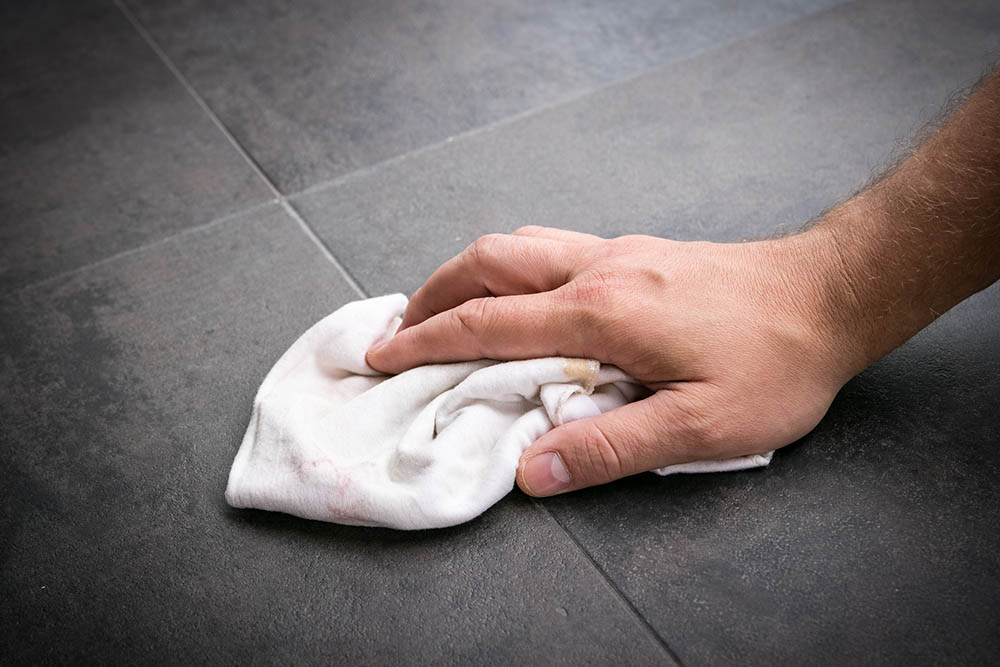 Are Peel and Stick Tiles Waterproof?
Peel and stick tiles are a fantastic solution, even in areas with high humidity levels. They are waterproof and resistant to splashes and spillages, making them perfect for walls and floors in bathrooms, kitchens, and shower stalls. Depending on the quality of the tiles, they can withstand a lot of wear and tear.
Nevertheless, there are some risks when it comes to water damage. Since peel and stick tiles do not require any grout, some water can eventually seep through the gaps between the tiles, causing damage to the subflooring. To prevent this, remove any excess water as soon as you notice it, or you can add a sealant for additional protection.
Advantages of Peel and Stick Tiles
There are many advantages to installing peel and stick tiles in your home, and more people are trying this DIY technique to add charm to their homes. Below, we will list all the benefits of adding these tiles to your home.
Perfectly resemble natural materials, without having to deal with the difficulty of installing
Effortless to install on your own
Affordable and convenient for any home and homeowner
Many beautiful options to choose from
Easy to remove, making them perfect for rental homes and apartments
No skills, tools, or experience is required
Disadvantages of Peel and Stick Tiles
While the benefits are great, there are some drawbacks to peel and stick tiles, making them unsuitable or inconvenient for some people.
If the surface below is uneven or imperfect, the adhesives will never stick properly
They are a short-term option, not suitable as a permanent solution
The glues can be messy, and they wear off after some time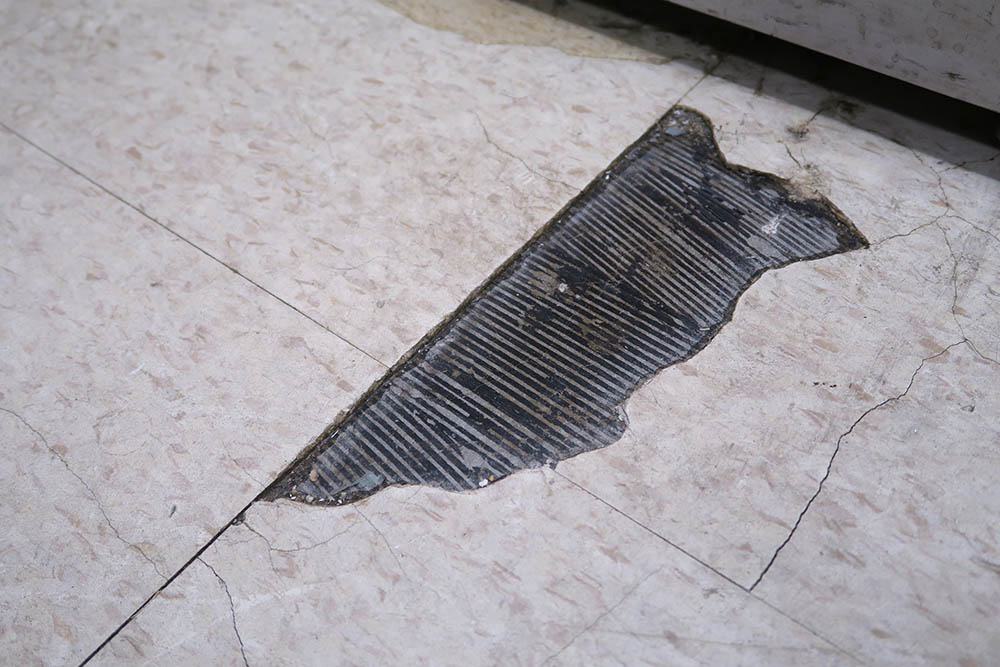 Frequently Asked Questions (FAQs)
Can You DIY Peel and Stick Tiles?
Peel and stick tiles are a perfect project for DIY lovers out there. No skills, experience, or special tools are required to finish this project on your own. All you need for this project is a tape measure and a scalpel or scissors. You will need to measure the entire surface to determine how many tiles you need. When acquiring the tiles, they need to be able to stick to your preferred surface because some peel-and-stick tiles cannot stick to plywood, existing tiles, or concrete. It is also essential to prepare the surface beforehand by giving it a thorough clean. When cutting tiles to fit the surface, use a sharp tool to create seamless connections. You may need to buy more tiles than you need, just in case you have to fill in some tiny gaps or replace a piece that didn't stick properly.
How to Install Peel and Stick Tiles?
Installing peel and stick tiles is an effortless process requiring minimal effort and time. Once you prepare all the materials you'll need, and once you clean the surface, it is pretty straightforward from there. One common mistake most DIYers make is removing the entire back sheet to install the peel and stick tiles onto the surface. Instead, remove only a tiny portion of the back sheet and stick it in place. Do so on the first try, as most peel and stick tiles come with a very strong adhesive that will be hard to remove. Once you stick the first portion, start pulling off the rest of the back sheet as you stick the tile onto the surface. Smooth the surface with a cloth as you stick the tiles.

Conclusion
After reading about the simplicity of peel and stick tiles and how exactly to use them to achieve the best effect, you will, hopefully, be able to install these fantastic tiles on your own. Installing them is effortless, and they tend to be quite affordable. They can make any bathroom sparkle, even in rented homes or apartments.
---
Featured Image Credit: Benjamin Clapp, Shutterstock