How Much Does Home Depot Charge to Install Artificial Turf? Maintenance & Uses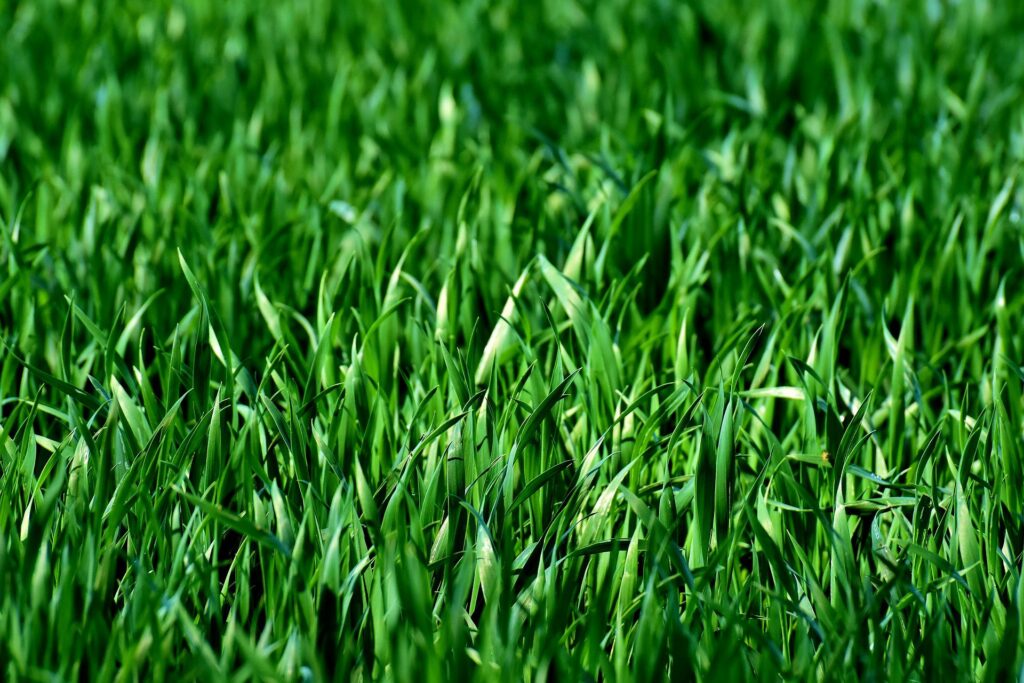 Artificial turf is an eco-friendly alternative to grass, which can be a water hog in drought-prone areas like the Southwestern US. Home Depot is the largest home improvement retailer in the US, and they provide installation services for many products, including artificial turf. How much can you expect to pay for Home Depot to install artificial turf? The price range for artificial turf is between $5.50–$18.75, with an average of $12.33 per square foot. In this article we break down all the costs you need to be aware of.
Why Use Artificial Turf Instead of Real Grass?
When most people think of a lawn, they think of real grass curling around their toes, the frustration of mowing every week in the summer, and the animals it attracts. Artificial grass has some notable advantages over real grass, but on the flip side, some significant downsides. Let's check out the pros and cons of artificial grass.
Pros
Weatherproof: Artificial turf looks exactly like real grass but doesn't get waterlogged or turn brown in the sun.
Durable: Turf is durable enough to withstand foot traffic in virtually any area, though durability depends on the type of grass you choose.
Doesn't Need Water or Sun: This makes artificial turf an ideal choice for shade gardens, underneath trampolines, and other areas where real grass would die.
Lasts Year Round: This is a huge benefit for families with children or pets. You no longer have to wait for the grass to die out after a rainstorm, and it's there to cushion falls during playtime.
Cons
Contains Chemicals: These chemicals may wash into groundwater or produce foul odors.
Collects Bacteria: Bacteria will collect on turf because it doesn't wash into the ground. This can cause artificial lawns to become breeding grounds for disease and infection.
It Can Get Very Hot: Turf is warmer than real grass, especially in the summer. Before frolicking around in the grass, expect its temperature to be several degrees higher than the air.

How Much Does Home Depot Charge to Install Artificial Turf?
Home Depot's website estimates most artificial turf jobs cost an average of around $5,000, but how does that break down per square foot? The price range for artificial turf is between $5.50–$18.75, with an average of $12.33 per square foot.
How much you pay depends on the type of artificial grass you want and your yard's size. You're likely going to pay more per square foot with small yards, whereas you might get a better deal covering a large area.
The three main types of artificial grass are polypropylene, polyethylene, and nylon. Each type has its unique pros and cons, but we'll cover that a bit later. Here's how much they cost, so you can get a better idea of what you can expect to pay:
Artificial Turf by Product Type:
Polypropylene: $1.90–$75 per square foot
Polyethylene: $2.55–$3.85 per square foot
Nylon: $5.05–$5.83 per square foot
For a 500-square-foot lawn of polypropylene grass, you're looking at a total cost of around $2,000. On the higher end, you can get the same coverage with nylon grass for around $5,000. Regardless of your budget, there's artificial grass for you and your budget.
Additional Costs to Anticipate
Installation doesn't happen as quickly as some people assume. There's typically prep work involved before the workers can start installing the turf, and the more work there is to do, the more you'll be charged. You can ask Home Depot for an itemized bill, but for now, we'll break down what you can expect to pay.
Factors That Impact Installation Costs:
Landscaping: Additional landscaping to make your area suitable for artificial turf runs about $50–$100 per hour, not including materials.
Debris Cleanup: The area will need to be free of debris, including tree branches, shrubbery, weeds, and more. Expect an average of $50 per hour, or whatever your local Home Depot charges for labor.
Hard-to–Access Areas: If the area to be covered has limited access, it will take workers longer to do the same work. Fees vary widely, so be sure to ask about any additional charges like this one.
Drainage System: Artificial grass needs a special drainage system, which is usually but not always included in installation. Ask Home Depot if they'll be taking care of that so you don't have any surprises.

Does Artificial Turf Require Maintenance?
Artificial grass requires less maintenance than regular grass, but it still requires some minimal upkeep to keep it in shape. Below, we're going to cover everything you need to do to maintain your artificial turf.
Artificial Turf Recommended Maintenance:
Regularly remove loose or dead leaves and other debris, like tree branches.
Periodically apply a non-selective weed killer to your lawn. It won't harm your artificial grass and will kill any weeds trying to grow through the turf.
Regularly go over the grass with a rake and push broom to loosen and remove debris that accumulates on your lawn.
Don't use heat sources like BBQ grills directly on the grass, as the heat can melt and harm your lawn.
If your lawn gets covered in ice, don't attempt to melt it. The ice will melt and drain naturally over time, and deicing remedies can harm your grass.
How Long Does Artificial Grass Last?
On average, artificial turf will last between 15–20 years with regular upkeep. Over this period, it's common for the turf to pay for itself in savings. You don't have to water it or weed it as often, and it withstands all types of adverse weather.
If you're looking for a durable lawn that will last a long time with relatively little upkeep, look no further. It might cost a pretty penny up front, but artificial turf's unique properties make it well worth the cost.
Conclusion
Home Depot is a great resource for homeowners, and they'll even install your turf for you. A typical lawn costs between $2,000–$5,000 to replace with artificial turf, depending on the size of the area and the type of grass you choose. Either way, it is up to you to determine if the investment is worth it.
You may also be interested in: 
---
Featured Image Credit: Pixabay