20 Great Gardening Gift Ideas for Mom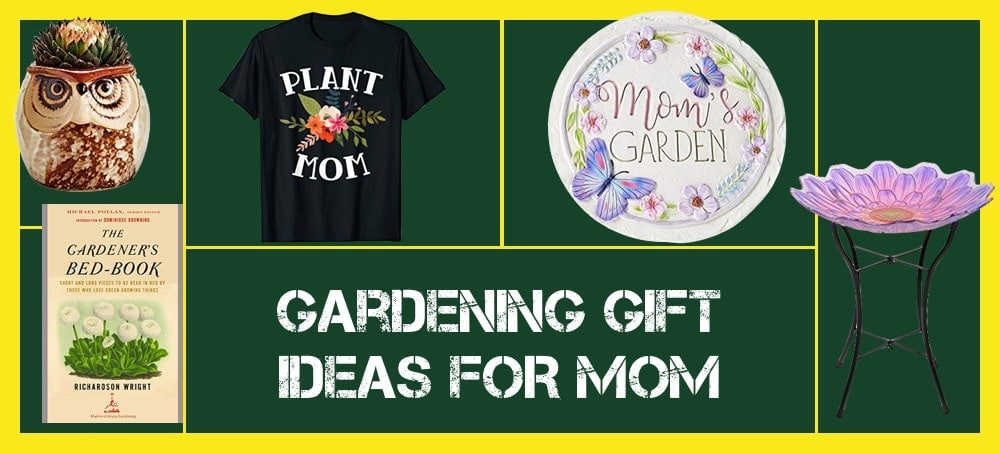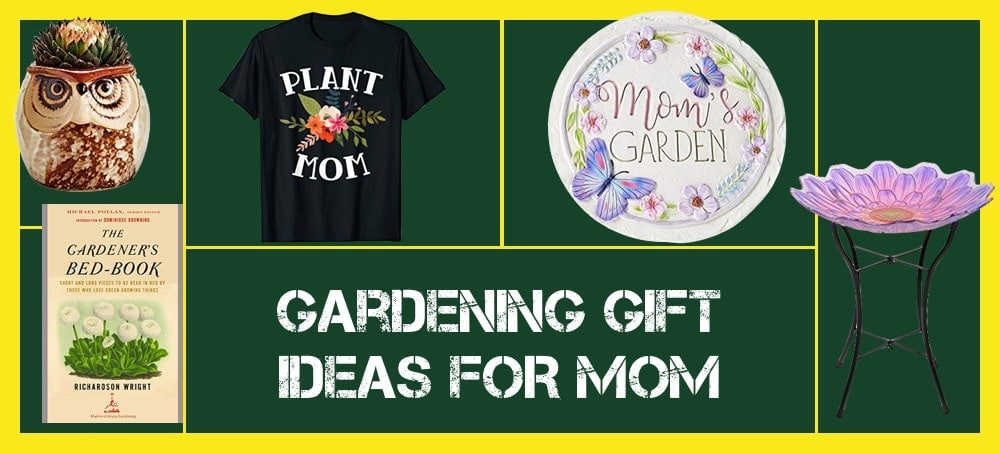 We all know how hard Mom works to make everything great, and when it comes time to show her how much she means, you might find yourself fretting over finding that perfect gift. We've gathered a list of our favorite Mom-friendly gardening gifts to help you find something great for that special lady in your life. The items below are ordered from most expensive to least expensive to keep things easy.
1.

Artbirdfeeder Solar Bird Feeder Hanger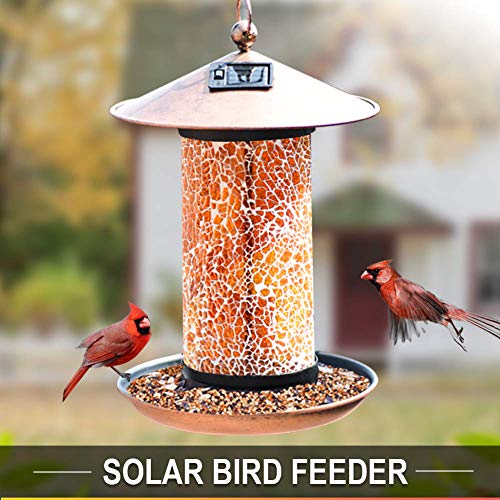 Bird feeders are a must for any garden, and this stained-glass feeder not only looks great in the sun, it lights up at night with a rainbow of color. Mom will be almost as happy as the birds.
2.

Peaktop Garden Flower Fusion Glass Birdbath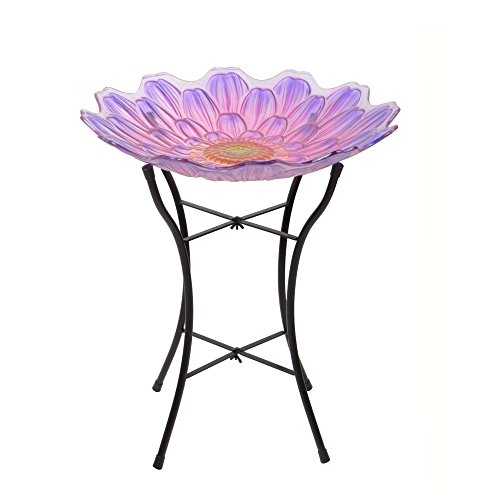 Every garden needs a birdbath, and this colorful glass bowl will brighten any space. The company offers several different designs so you can pick the best match for Mom.
3.

TomCare Seat Garden Bench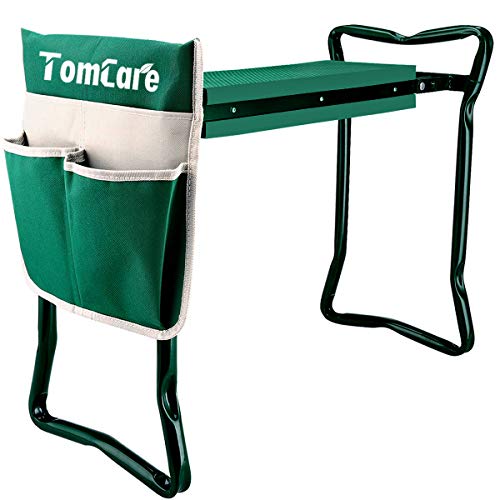 This convertible kneeler and bench will add a little comfort to Mom's gardening work. It's sturdy enough to be durable and soft enough to keep her knees happy while she's up close and personal with the soil. It even has some pockets on the side to tote tools.
4.

Grateful Gnome Hummingbird Feeder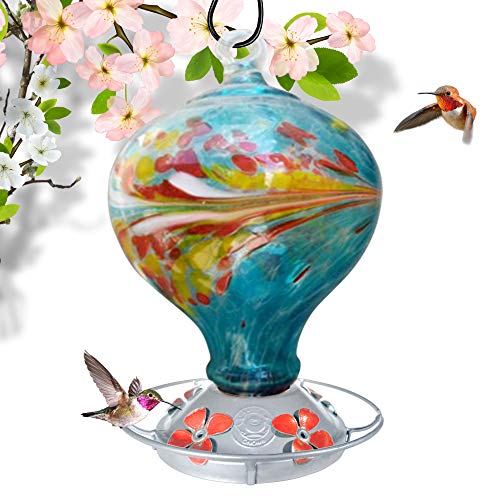 Mom will love bringing hummingbirds to the garden with this handblown glass feeder. A beautiful addition to any garden, and sure to make those hummingbirds buzz.
5.

Windowsill Herb Garden Kit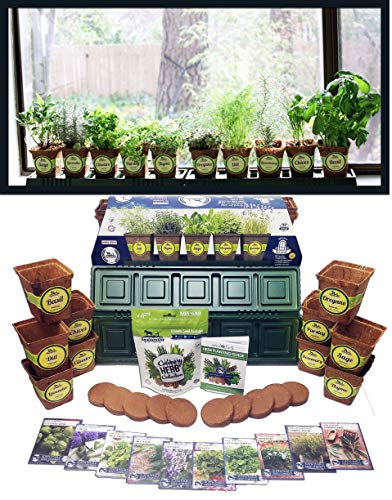 She'll love lining her window with these DIY herb pots. The set includes 10 seed varieties, coconut fiber pots, and water drainage trays to slide beneath.
6.

Imprints Plus Love Grows Here Wood Sign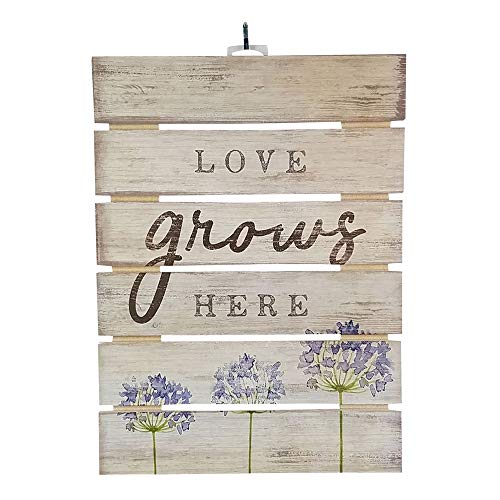 If there's one thing besides plants that moms are good at growing, it's love. Now that you're sufficiently nauseated by that sappy sentiment, consider how true it is and how good this sign would look on her wall.
7.

Sloggers Women's Waterproof Rain Garden Shoe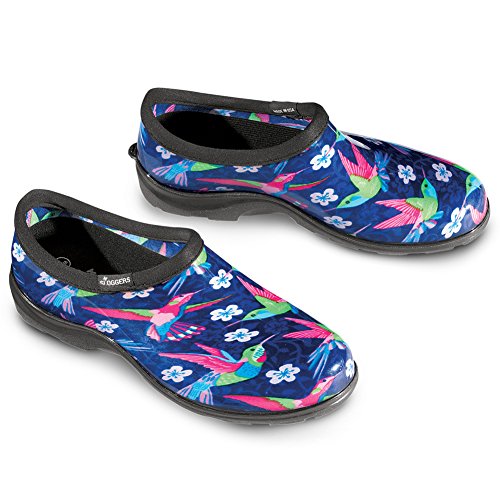 A pair of shoes that can stand up to mud and water is a great accessory for any gardener, and this colorful clog will make her day. It comes in an abundance of colors and patterns, too, so you can find the best style for your mom.
8.

Scuddles Garden Tools Set
No gardener is complete without their tools. This eight-piece set comes with five gardening tools, a spray bottle, a pair of gloves, and a flowery carrying case.
9.

Decorative Stepping Stone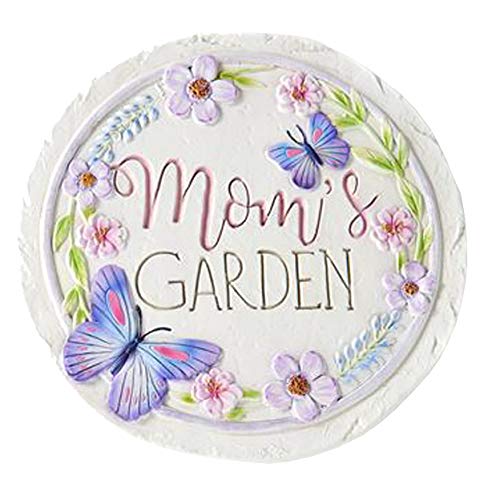 This molded cement stepping stone will give Mom's garden a boost of charm and her heart a boost of pride. A great decoration for any flowerbed.
10.

COAWG Flower Glass Tea Mug with Spoon
Each of these stunning glass tea mugs is made by hand, which means each one is unique. Mom will love the floral glass and matching teaspoon while she sips in her garden, thinking of you. They come in a few different styles, too.
11.

Butterfly Glass Mother Wind Chime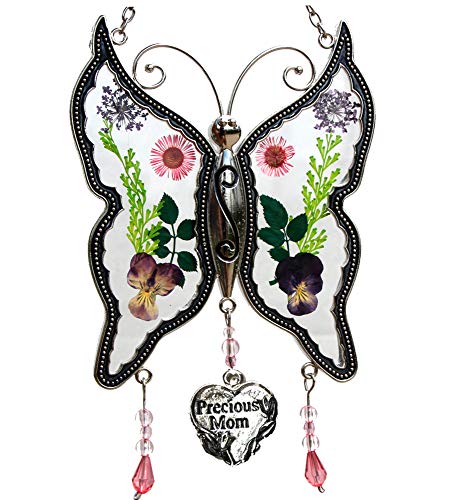 This beautiful suncatcher is embedded with real pressed flowers and will look stunning in Mom's favorite garden window, or even hanging outside on a patio or pergola. It even comes with various charms so you can choose your favorite message to her.
12.

Mother's Day Gardening Gift Plant Mom T-Shirt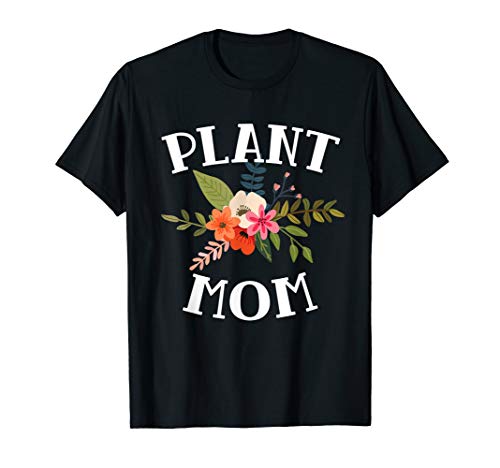 Sometimes plants need as much attention as kids. This T-shirt shows that motherhood comes in many forms. This shirt is available in various colors and sizes so you can find her the best fit.
13. The Gardener's Bed-Book
This classic publication from the late 1920s contains 365 fiction and non-fiction pieces about gardening, and each is a lovely way to end the day. It contains everything from gardening advice to travel suggestions and short stories.
14.

Womens Sun Straw Hat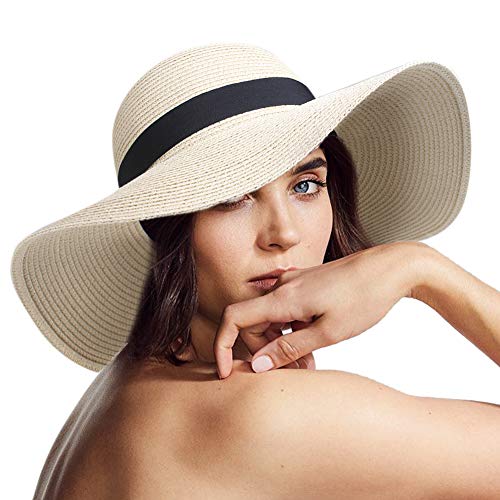 Protect Mom's lovely skin with this stylish wide-brimmed sun hat. It comes in a few different sizes and has an adjustable band inside to make it fit any head.
15.

Hummingbird Wind Chime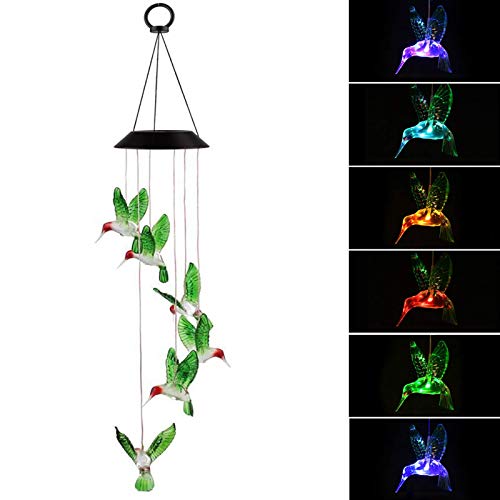 This outdoor mobile looks charming by day and stunning by night. The light-up solar LED hummingbirds change colors slowly to illuminate the garden. A great addition to any yard, porch, or patio.
16. The Secret Garden Book
This 1911 classic novel by Frances Hodgson Burnett is sure to have Mom waxing reminiscent about her own childhood. It's the story of an orphan girl sent to live in a stoic manor house, where she stumbles upon a secret garden and begins to cultivate it along with her new life. This version is colorfully illustrated and contains a few interactive surprises.
17.

Studio M Handcrafted Garden Art Metal Flower Pot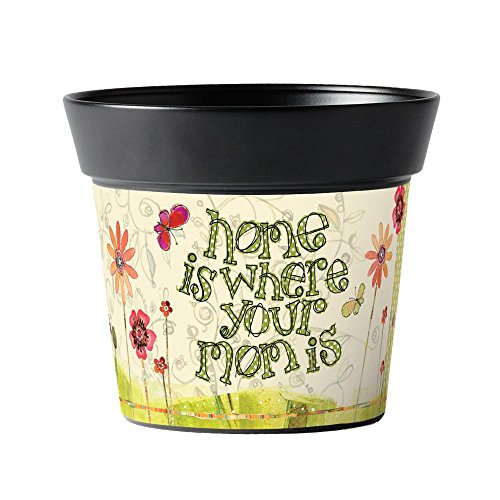 This gushing metal flowerpot is sure to get her misty-eyed. Pot a great houseplant or her favorite flowers inside for an awesome gift.
18.

Sun-E Owl Pot Ceramic Flowing Glaze Base Serial Set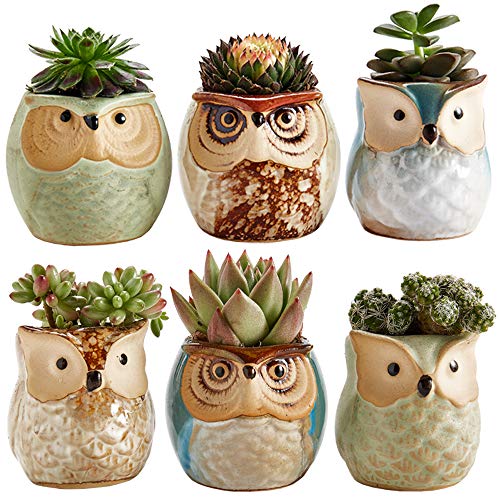 This set of little ceramic owl pots is the perfect place to grow small succulents or herbs. Mom will love lining her favorite window or bookshelf with these adorable planters.
19.

AvoSeedo Avocado Tree Growing Kit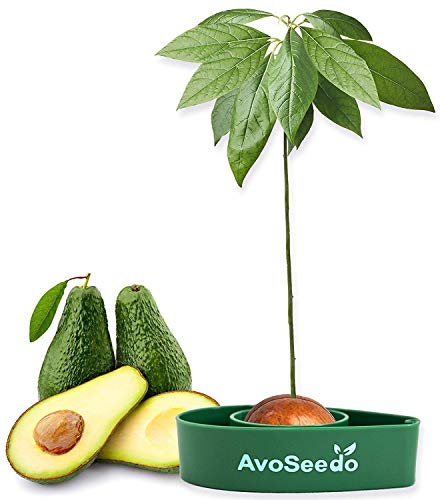 Growing an avocado tree from seed is not only gleefully science-y, it's also easy as pie and fun to watch. It's a great gift if you're trying to think outside the box for Mom, and it's not just another thing that will demand her attention. She'll only need to change the water every two weeks.
20. I Love You Mom! Flower and Gardening Colouring Book for All Ages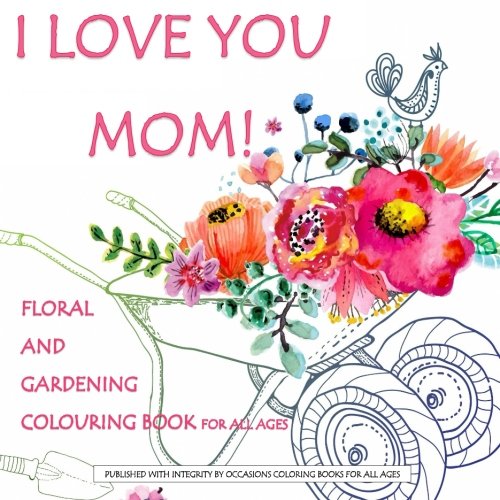 Adult coloring books are all the rage, and this garden-themed book of patterns for moms will make her day if she's the creative type. It works well with colored pencils, paints, pastels, markers, and more.
Conclusion
The list of things Mom deserves is neverending, but we hope we've at least narrowed it down to a few great ideas to inspire you. Good luck in your search!
Here are some of our other gardening gift ideas: