Glass vs. Stainless Steel Kettle: Which is Right for Me?
A kettle is a pot used for boiling water and comes in many different forms. They are usually electric and come with various built-in features. Kettles can also vary in size, design, and material used for the body. In the article below, you will find more information on the two most popular kettle types—glass and stainless steel. Both types are highly durable and high-quality, with similar properties yet quite different and unique. Knowing all the differences and advantages each kettle carries is essential to choose the ideal type for your particular household.
Keep reading this article to discover some key differences between these two kettles and how to pick the right kettle for your needs.

Overview of Glass Kettles: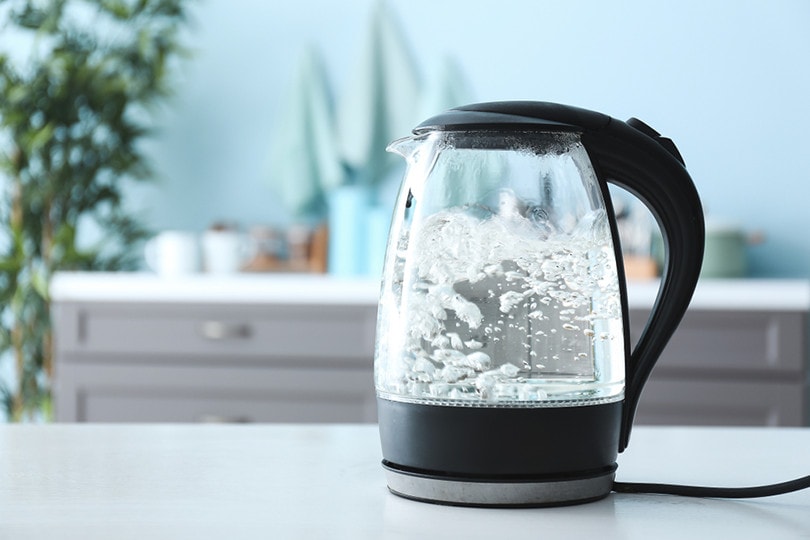 Appearance
Glass kettles are considered the most stylish kettles available because of their unique and elegant design. Their transparent glass body gives them a simple yet modern appearance, which is very popular. The design of these kettles is very attractive and pleasing, which is one of the reasons many people choose them. The tempered glass is also extremely safe to use, making them attractive and functional simultaneously.
Maintenance
The best way of cleaning and maintaining glass kettles is by using natural home solutions. One such cleaning solution that is affordable and incredibly easy to make is white vinegar. Vinegar has high acidic properties, which come in handy for removing the limescale inside the glass kettle.
For this project, you can use white and apple cider vinegar, although apple vinegar will give your kettle a pleasant smell after cleaning. Other ways of maintaining a clean glass kettle include cleaning it with baking soda or lemon juice, each method entirely safe and natural. One advantage of having a glass kettle is that maintaining it will be much easier compared to other kettle types since the kettle is transparent, and you'll be able to notice any build-up.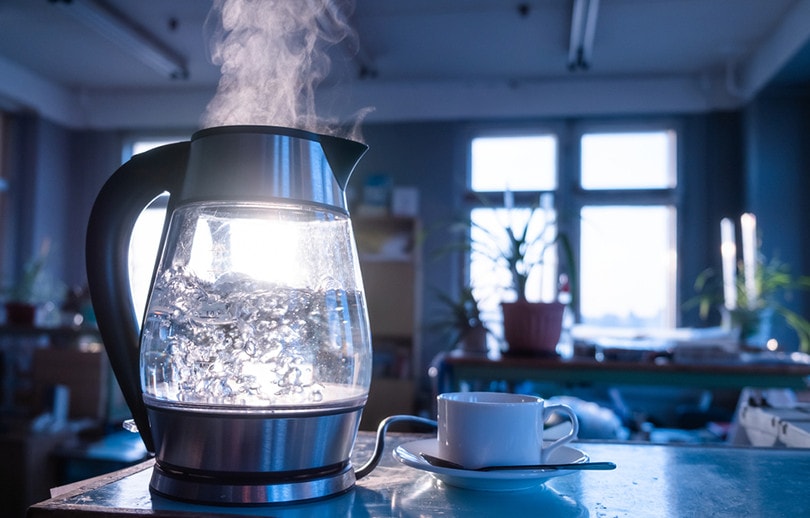 How it Works
Glass kettles are made with a particular type of glass called tempered or borosilicate glass which is much harder than regular glass. This type of glass can endure very high temperatures without the risk of cracking. Glass kettles can heat water up to 338°F, while most other kettles can only reach the boiling point of 212°F. Glass kettles are considered to be the safest type of kettle on the market, because of the unique metal and plastic-free design and the high resistance to heat.
Pros
The transparent design is easier to clean and maintain
Free from plastic and metal
Attractive, modern design
Ability to heat up to 338°F
Durable, safe, and sturdy
Easy to monitor water levels
Cons
Tend to be expensive
Heavy design
The kettle can break if dropped
Overview of Stainless Steel Kettles: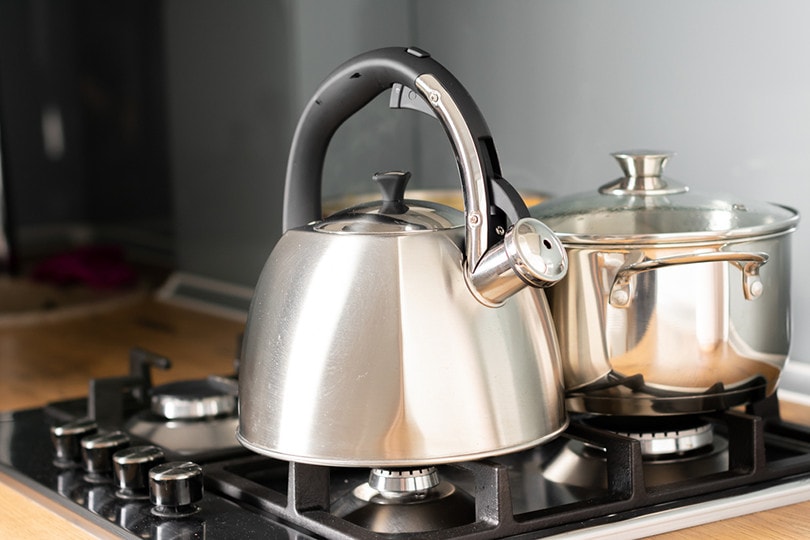 Appearance
Stainless steel kettles have a very simple yet elegant look. Their entire body is made from steel, including the jug and the handle. These kettles come in various sizes, colors, and designs, with unique water capacities tailored to the household's needs. They are one of the most popular kettles on the market and are usually quite affordable. These kettles are generally highly durable and have great value for the price.
Maintenance
Many kettles battle with the build-up of deposited minerals that can affect the taste of water or even prevent the kettle from working correctly. That is why it is essential to maintain your kettle properly and ensure it has a long lifespan. The best way to clean your kettle is to avoid using harsh chemicals since this is a gadget that comes in direct contact with the water you drink.
Therefore, it is best to use natural methods, such as cleaning with baking soda, vinegar, and lemon juice or mixing all three methods for the best result. Your kettle will seem much cleaner and fresh after cleaning it with these three ingredients.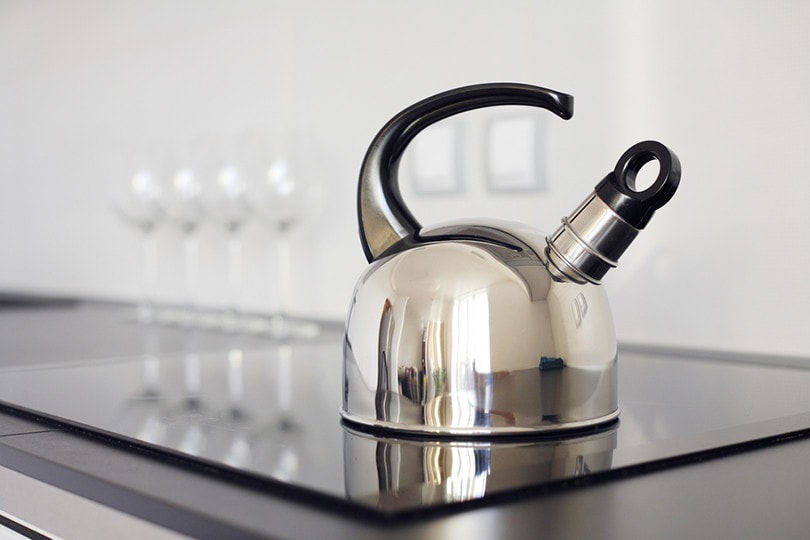 How it Works
As the name of the kettle suggests, its entire body is made of stainless steel. These kettles are usually incredibly durable because of their metallic construction and are safe from corrosion. They are easy to use and maintain. It is considered safe because of the design, which is safe from microplastic fragments. Some stainless steel kettles come with double-walled construction that ensures the outside of the kettle stays cool while the water inside is boiling.
Pros
Simple yet functional design
Some models have double-walled construction
Extremely durable and long-lasting
Free from plastic
Many models and designs are available
Easy to clean and maintain
Cons
The body isn't transparent
Need to be cleaned frequently
Heavy metal construction
The exterior tends to heat up
The Cost Factor
Since glass kettles are made from only high-quality tempered glass, they are much more expensive than stainless steel kettles. Both kettles can be affordable or pricey, depending on their features. Many models have built-in features such as an illumination LED light or a 360° swivel base, making the price much higher. Stainless steel kettles are usually more affordable, which is why they are more popular.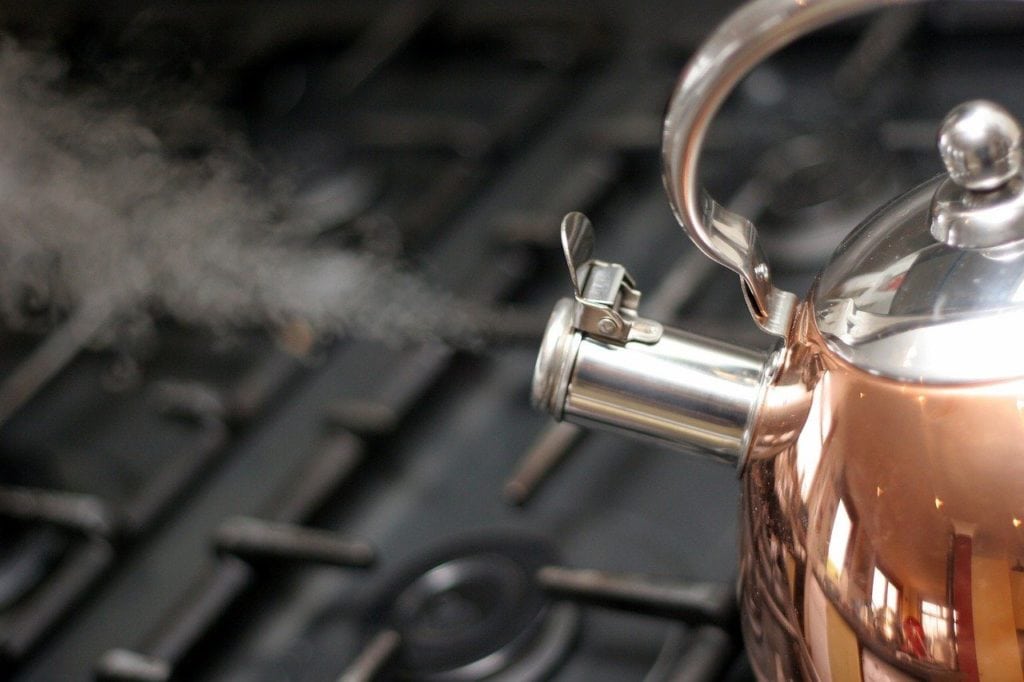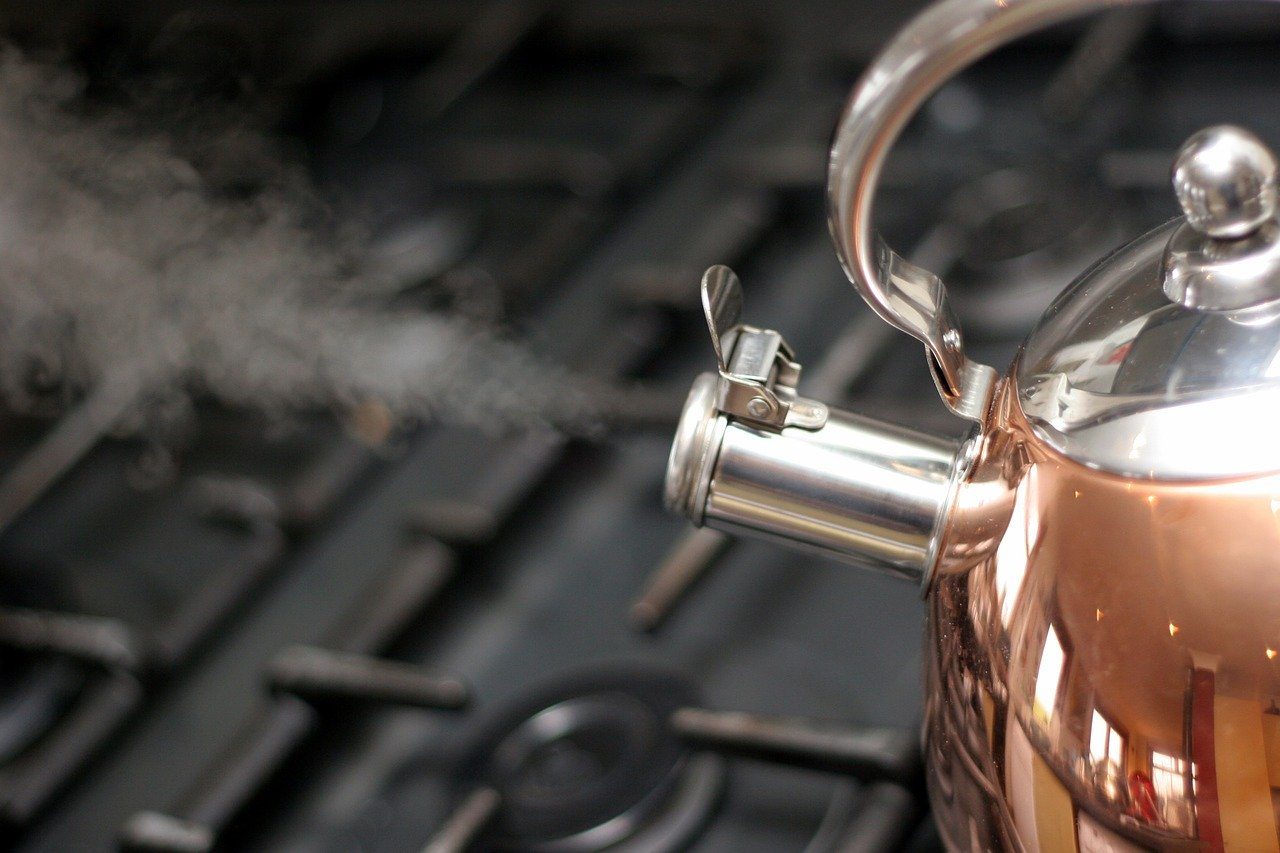 Which Kettle to Choose?
You will have to decide on the best kettle for your household depending on your personal needs and budget. If you are willing to invest a bit more money, then a sophisticated and attractive glass kettle with many features is the right choice. If you are looking for an affordable option, you can always go for a stainless steel kettle that is incredibly practical with a sleek and timeless design.
While glass kettles are more appealing, they are also quite sturdy and durable. On the other hand, stainless steel kettles are long-lasting and are much harder to break than glass. Each kettle has its own advantages that every homeowner will think of differently.
| | | |
| --- | --- | --- |
| Characteristics | Glass Kettle  | Stainless Steel Kettle |
| Appearance | Transparent, modern, sophisticated design | Simple, sleek, timeless design |
| Durability | High-quality tempered glass with a high heat resistance; possibility of breaking if dropped | Durable, sturdy, long-lasting; prone to rusting after a long time |
| Price | More expensive | Affordable |
| Maintenance | Easy to clean and maintain; flaws are more visible | Easy to clean and maintain; harder to spot any limescale |
Conclusion
After reading about these two fantastic kettle types, you should have all the information necessary to make an informed decision. Both kettles come with amazing features and properties that will be very practical and useful for long-term use, with minor details that will help you decide which is right. After learning each kettle's benefits and drawbacks, take your time to decide and purchase a kettle that will suit your needs perfectly.