10 Interesting Greenhouse Industry Statistics and Facts (2023 Update)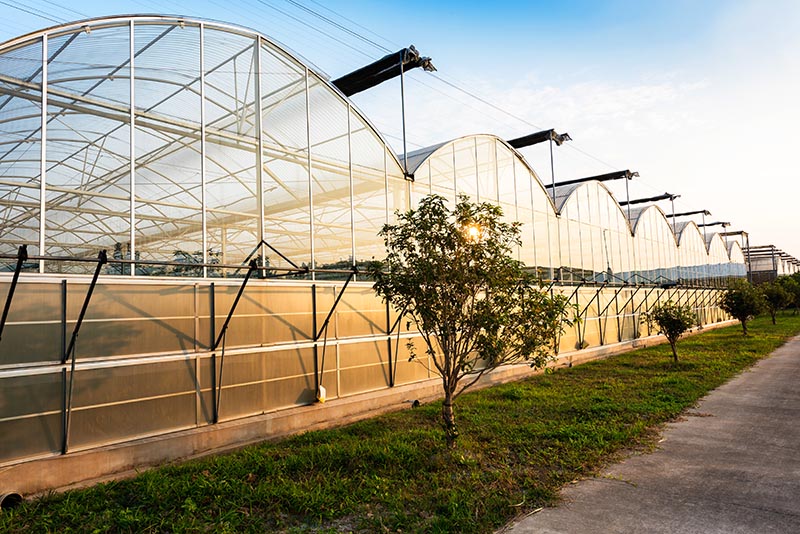 Note: This article's statistics come from third-party sources and do not represent the opinions of this website.
Greenhouses are an age-old creation that are still useful for the modern agriculture industry where they protect plants from the elements while creating an optimal environment for them to thrive. Despite their antiquity, greenhouses are still very much in demand today. Let's delve into some of the most interesting stats and facts about the modern greenhouse industry.
Click below to jump ahead:

The 10 Greenhouse Industry Statistics and Facts
Greenhouse Industry Statistics
1.

54% of all greenhouse plants grown in the US are annual bedding plants.
(Statista)
That's right—flowers! Annuals like geraniums, petunias, and begonias account for some of the biggest businesses in the US. Growers will typically save the flowers in the greenhouse through the fall and winter to get a head start on the spring when people buy the most flowers. These greenhouses are labor-intensive but have a long growing season and good profit potential.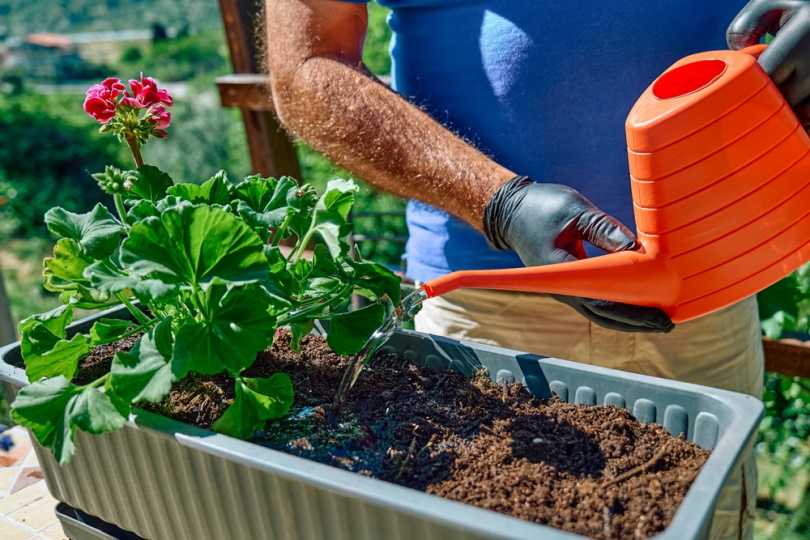 ---
2.

The global greenhouse industry was worth $34.8 billion in 2021.
(Precedence Research)
This statistic is only expected to swell, with estimates predicting a market value of $78.9 billion by 2030! We anticipate most of this growth from Asia, where burgeoning populations are creating a high demand for alternative agricultural techniques and equipment.
The rest of the world is also greatly benefiting from more advanced climate control and hydroponic systems on the cutting edge of horticultural science.
---
3.

9% of greenhouse workers in the US are female.
(Zippia)
There's not a whole lot of corroborating data on why, but some sources speculate that women are now the majority due to replacing men in the lower-paid jobs in the industry. This also checks out with the agricultural business at large, which is historically pretty equal as far as gender demographics go. How this figure changes in the near future remains to be seen, as the greenhouse industry is expected to explode.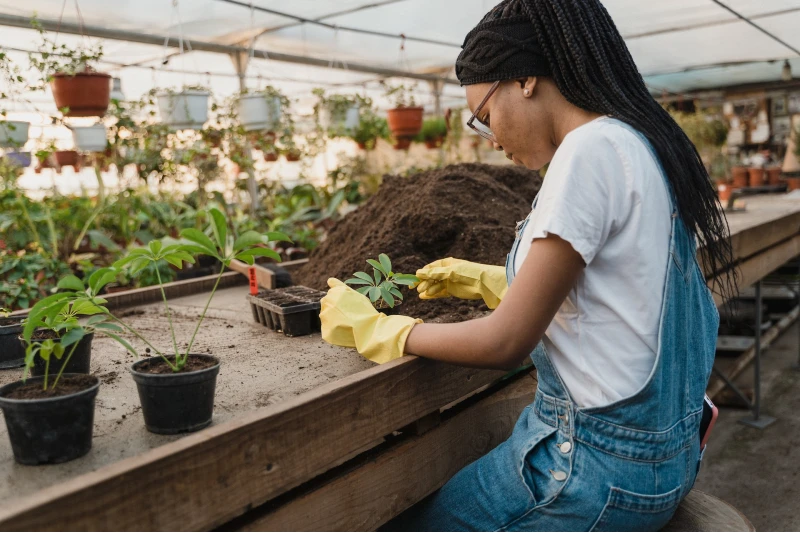 ---
4.

45% of commercial greenhouses surveyed in 2021 say they sell their produce directly to customers.
(Statista)
You may or may not be surprised to hear that greenhouses supply a lot of produce to farmer's markets and other retail establishments, but it's a cool thought. This also counts greenhouse nurseries, which sell saplings and plants to garden centers as well as the public, if they're big enough. Ranked second were independent garden centers, typically operated by the owner(s) of multiple greenhouses.
---
5.

China has the most greenhouses by square area in the world, with about 2.7 million hectares.
(Hortidaily)
It's no wonder that hyper-industrialist China would go all-in on greenhouses, realizing before other countries that greenhouses can grow several times the produce as conventional farming techniques while saving natural resources like arable land and water. Number two is Turkey, with 77,200 hectares of greenhouses.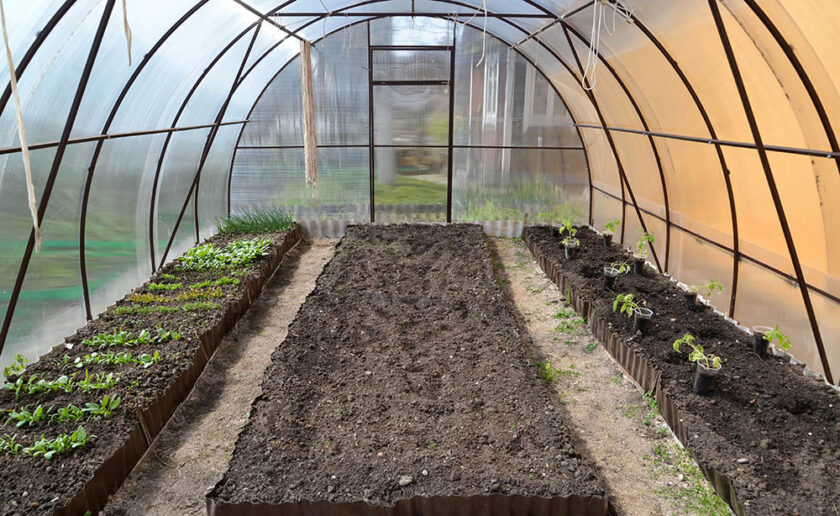 Greenhouse Industry Trends
6.

Future market growth in the greenhouse industry is largely due to the demand for sustainable agricultural solutions for urban populations.
(Markets and Markets)
Advances in hydroponic horticulture have devised new vertical growing techniques that are especially effective in greenhouses to maximize yield. Although useful for urban populations worldwide, ballooning populations in India are expected to drive most of this demand. Using hydroponic systems, you can grow produce with just a fifth of the land versus conventional farming—a huge boon for dense city sprawl, like in Mumbai or Delhi.
---
7.

Just 9% of global greenhouse acreage worldwide uses glass.
(Hortidaily)
Gone are the days of the classic glass greenhouse, with more cost-effective and impact-resistant plastics like polycarbonate taking the throne. Most countries don't use glass very often anymore. Two notable exceptions are Bulgaria and Canada, with 48% and 42% of their acreage using glass, respectively.
---
8.

Over half of European greenhouses are glass, while just 20% in North America and 2% in Asia use glass.
(Hortidaily)
This is a really interesting stat that reflects European tradition, which has historically used glass greenhouses for permanence and beauty. North America is seemingly less concerned with glass as a greenhouse material, and Asian countries have moved on altogether to plastics like polycarbonate and polyethylene. While glass can make sense in some instances, plastic is definitely a more cost-effective choice.

Facts About Greenhouses
9.

Pennsylvania has about 593 greenhouse vegetable producers, which is more than any other US state.
(Hortidaily)
This shocks absolutely nobody, considering that farming is firmly planted in Pennsylvania's cultural heritage. The agriculture business in the state makes over $80 billion each year in sheer economic output, and greenhouses are especially useful for extending growing seasons and bypassing inclement weather.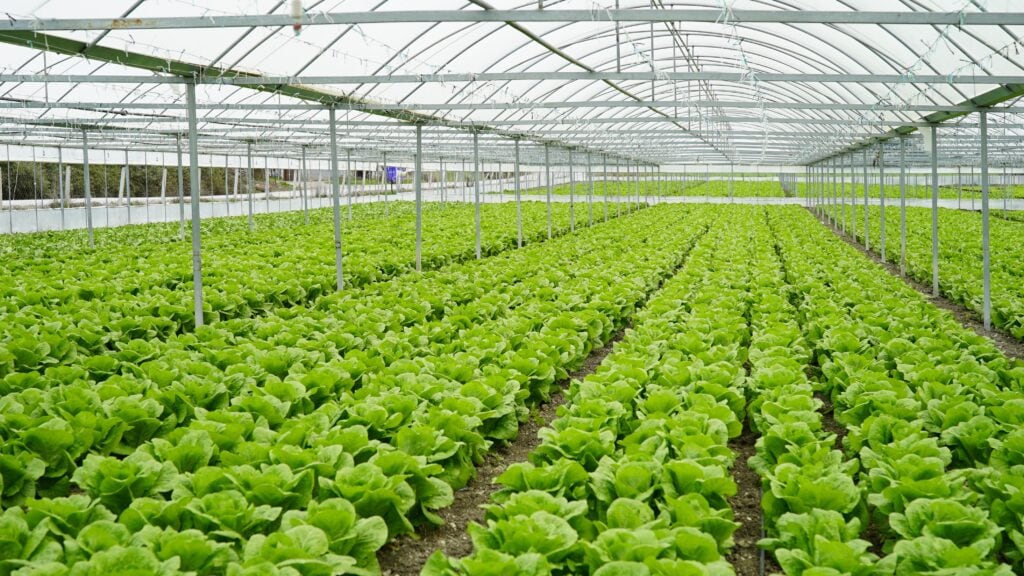 ---
10.

Over 90% of all greenhouses in the world are in China.
(ResearchGate)
Plastic high-tunnel greenhouses are the most common type in China for several good reasons. First, they're better suited to withstand the raging storms common in some regions of the country. They're also very easy to set up and tear down, which makes them ideal for seasonal work. Finally, the most obvious reason is simply that plastic is cheaper than glass and easier to produce within the country.

Frequently Asked Questions About the Greenhouse Industry
Is It a Good Time to Get into the Greenhouse Industry?
Absolutely. Judging by the figures above, the market is going to double in the next decade. Few other new industries have such promise. Greenhouses are a sustainable way to maximize both flowers and vegetables alike, both valuable for different reasons.
One other thing is that with populations increasing worldwide, we need to keep producing more food each year. With such obvious benefits, we think this is the perfect time to get a greenhouse of your own if the industry sounds interesting to you.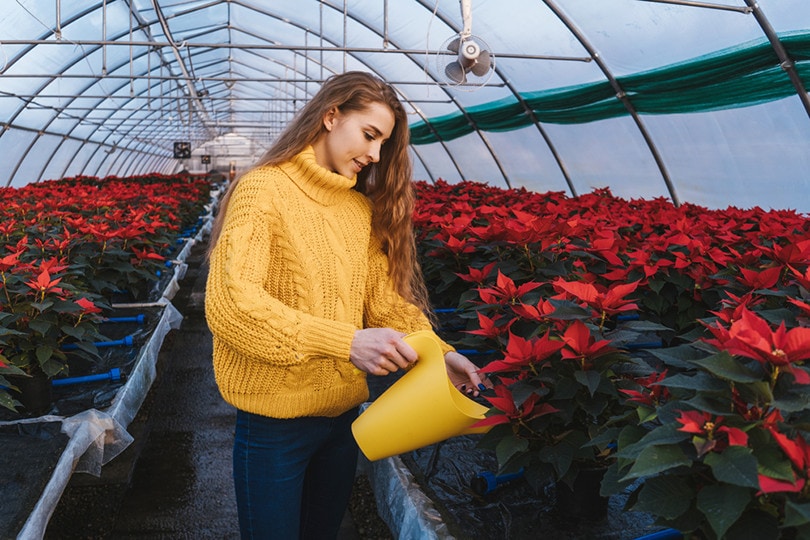 What Specific Benefits Do Greenhouses Have for Growing Plants?
We doubt the industry would be exploding if greenhouses were a fad, so what exactly do they do? Let's briefly summarize some of the best benefits provided by greenhouses below.
Greenhouse Benefits:
Less prone to bugs and disease than traditional farming techniques
Innovations making use of vertical space vastly increase yields and efficiency
Extending the growing season
More precisely controlling and tailoring growing conditions like temperature and humidity
Mitigating against extreme temperatures and weather
What Types of Plants Can I Not Grow in a Greenhouse?
You can grow a startlingly wide variety of plants in greenhouses, including fruits, veggies, flowers, and much more. However, it'd probably be faster to just list the stuff you shouldn't grow in a greenhouse.
What to Not Plant in a Greenhouse:
Wildflowers: often require specific weather changes that can't be simulated indoors
Fruit trees: require a certain number of "chill hours" to produce fruit, plus most greenhouses can't physically house trees
Cacti: greenhouses tend to be humid, and cacti prefer arid air

Conclusion
Greenhouses seem to be the future of agriculture, with countries around the globe investing heavily in the industry. They allow you to grow more food in a fraction of the space with better yields. So, what's not to love?
---
Featured Image Credit: west cowboy, Shutterstock