Grizzly G0690 vs G1023RL: Which One is Best?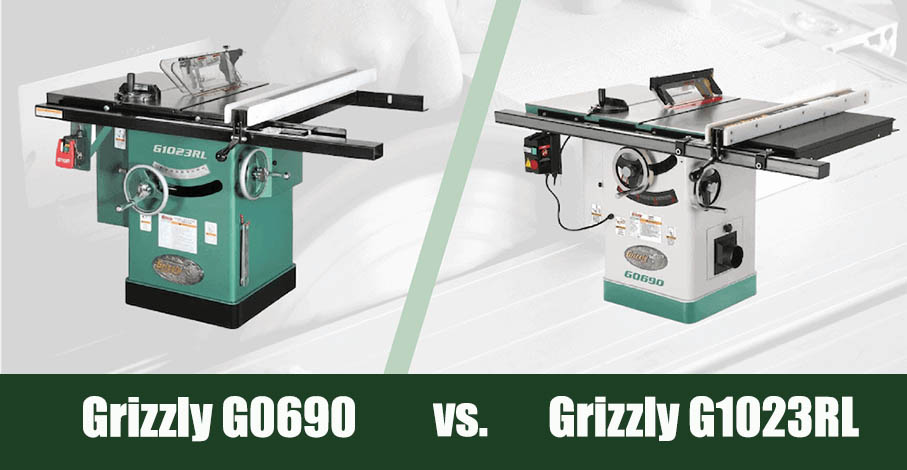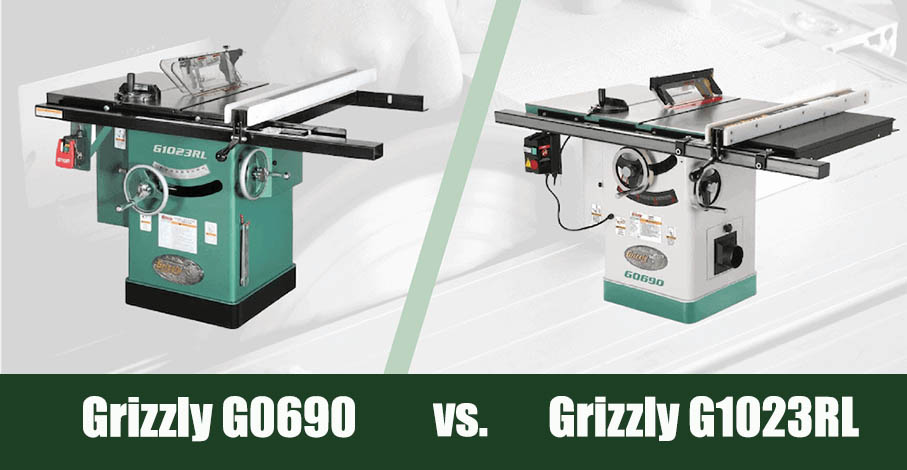 The Grizzly G0690 and G1023RL are both cabinet table saws aimed at professionals and woodworking enthusiasts alike. Both are big, heavy, sturdy machines with 3HP engines and identical tabletops. Both have riving knives and blade guards, similar cutting capabilities, and both would be the centerpiece of any accomplished hobbyist's shop. Most table saw users would be thrilled to have either machine.
Forced to choose, we'd prefer to have the Grizzly G1023RL.
What's the difference between them?
Grizzly points out six specific differences between these two models, but we think these are important:
Drive system
Edge: Different but equal
The G1023RL has a poly-V "serpentine" belt drive system, which transfers power more quietly and efficiently than a single V-belt system. But the G0690 has a triple V-belt system, which also has a consistent transfer of power from the motor to the blade. At the end of the day, both tools get equally high marks for being powerful and quiet.
Dust extraction
Edge: G1023RL
The G1023RL connects the underside of the blade directly to the dust port with a hose, whereas the G0690 just uses gravity to send falling dust towards the dust port. In our opinion, any effort to corral dust before it lands on the floor is a step in the right direction, so we prefer the hose system of the G1023RL.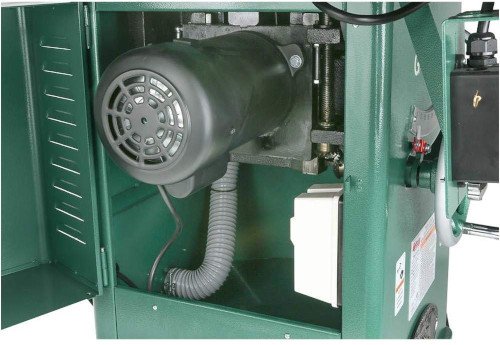 Fence
Edge: G0690
The G1023RL comes with the Shop Fox Classic Fence, which Grizzly describes as hugely popular, but online reviewers say it's a "love it or hate it" kind of feature. The G0690 comes with a fence that is quite similar to the Shop Fox Classic but generates fewer adamant comments, favorable or unfavorable. Since there seem to be fewer people who object to the G0690 fence, we're going to give it the win here.
And there is one factor Grizzly doesn't point out as a difference:
Price
Edge: G1023RL
The G1023RL is about 20% cheaper than the G0690, so if you are already stretching to buy a cabinet saw, the G1023RL is going to look pretty appealing.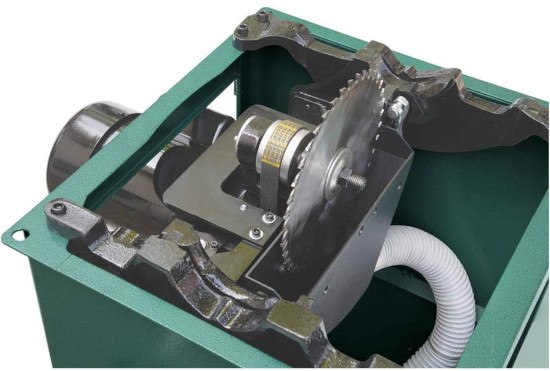 Quick Rundown of the Grizzly G0690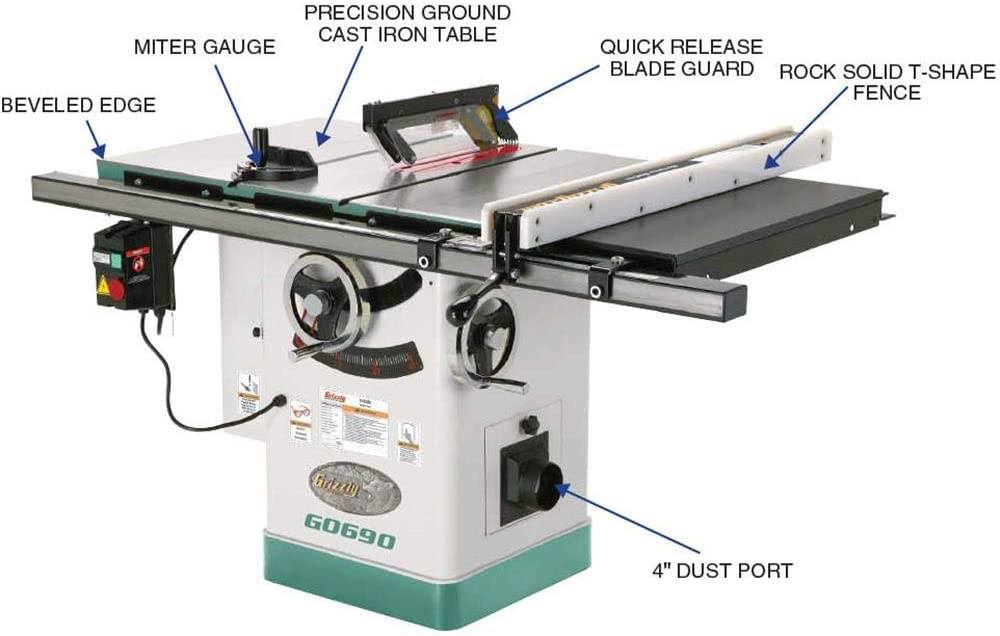 Pros
Powerful and precise cutting
Quiet
A fence that fewer users dislike
Cons
More expensive
Weak dust collection system
Can't be locked with a padlock (like the G1023RL)
Quick Rundown of the Grizzly G1023RL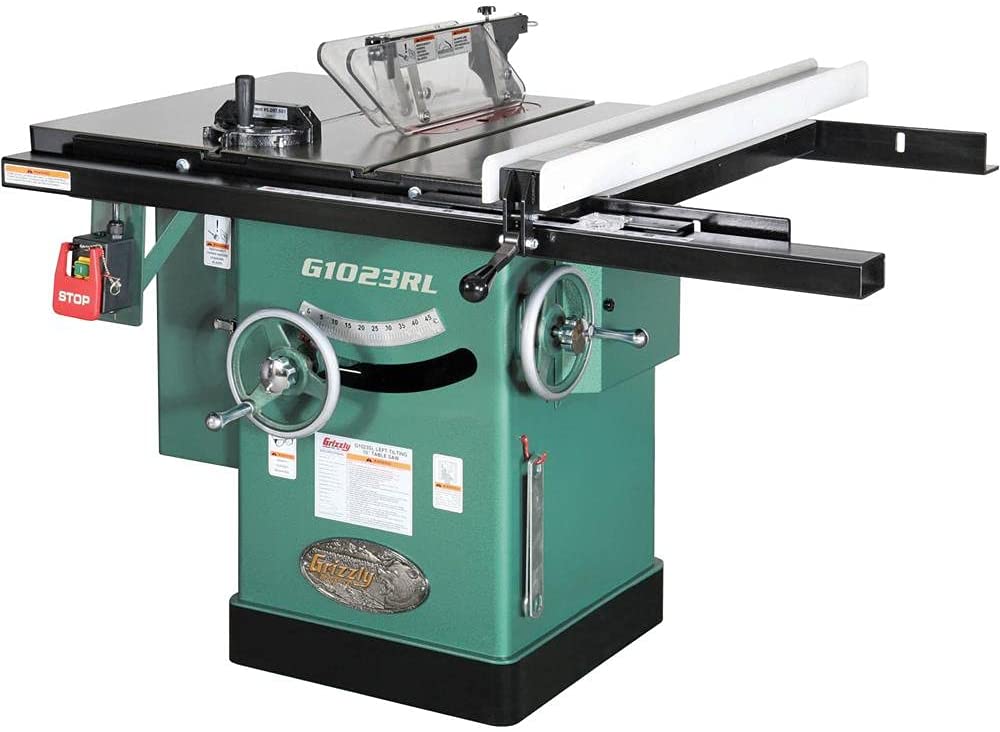 Pros
Powerful and precise cutting
Quiet
Effective dust management system
Quick release lever for switching between blade guards
Cons
Included fence generates goodwill as well as hostility
Conclusion
We're looking at two very similar cabinet table saws here. Users are very happy with the performance, power, precision, and build of both machines. Neither is a bad choice.
We give the win to the Grizzly G1023RL. It's cheaper and has better dust extraction capabilities. And while you can change out the fence on either machine if you don't like it, you're pretty much stuck with the dust collection system.