8 Subaru Statistics & Facts to Know in 2023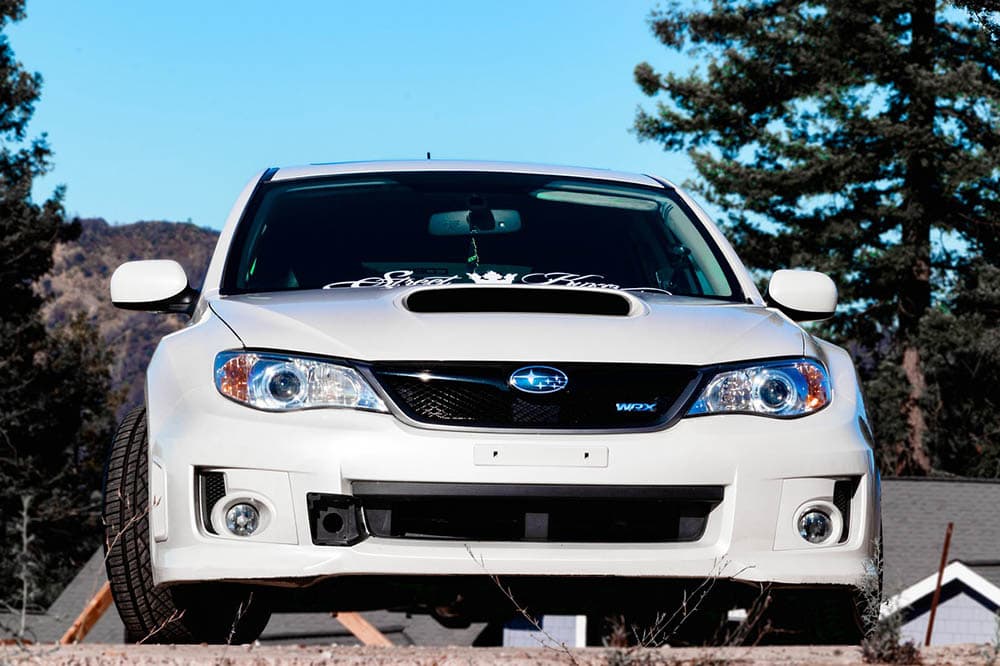 Note: This article's statistics come from third-party sources and do not represent the opinions of this website.
The Subaru Corporation was founded in 1953, with high-quality automobiles at the core of its business.
The company produces a range of vehicles including luxury sedans, SUVs, and coupes, but the Forester is one of the most well-known and popular models in the company's line-up. Subaru has expanded worldwide, and almost all the company's models are available around the world. Subaru has somewhat of a cult following among car enthusiasts, and the company's vehicles are known to be one of the most reliable, safe, and value-packed cars on the market.
Click below to jump ahead:

Top 8 Subaru Statistics & Facts

The Subaru Corporation
1.

Subaru sold over 600,000 vehicles in 2021 alone.
(subaru.co.jp)
Subaru's popularity continues to grow around the world, and the company sold over 600,000 vehicles in 2021 — a tough year for the new car market. The Forester was still the most popular model selling over 250,000 units, a trend that has been ongoing for several years, but the Impreza was not far behind, and the Legacy trailed the Impreza for third.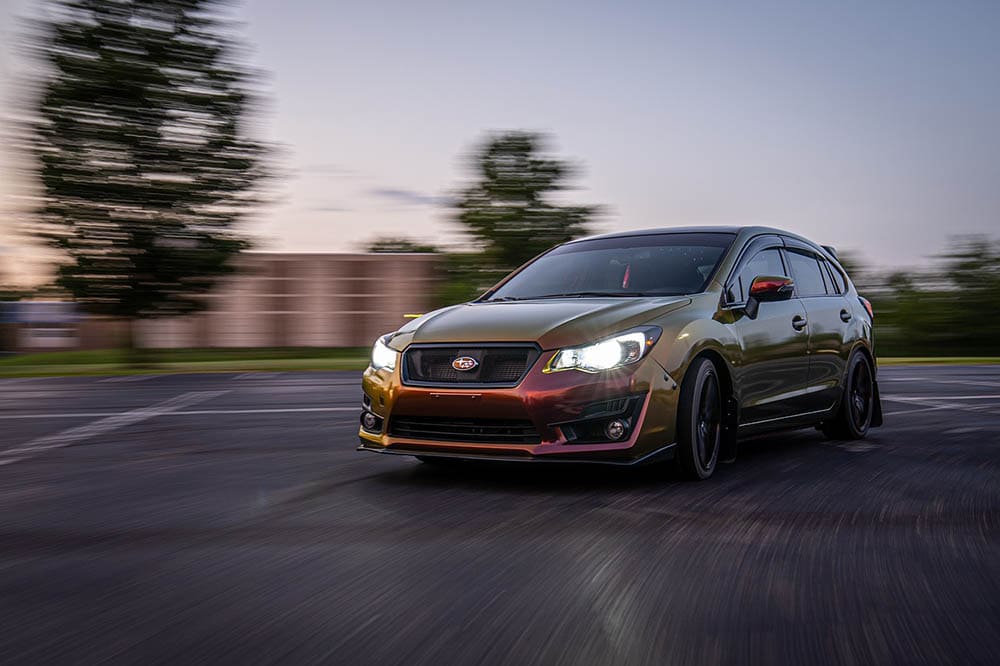 ---
2.

Subaru has over 35,000 employees.
(statista.com)
As of March 2021, Subaru employed over 35,000 people, an increase of almost 10,000 from 2012. Subaru America employs more than 1,200 people nationwide in sales, marketing, servicing, and IT. Employees earn an average of $45,000 annually, or $22 an hour, which is a fair bit lower than the average national salary.
---
Subarus: Tough Vehicles
3.

Almost every Subaru model is equipped with AWD (All Wheel Drive).
(quantrellsubaru.com)
AWD is a staple of all vehicles in the Subaru lineup (with one exception, the Subaru BRZ), making them ideal for people living on less than ideal roads. The Subaru AWD provides amazing traction in mud, rain, snow, and ice, decreasing the risk of sliding, hydroplaning, and skidding across the road and making Subaru's vehicles much safer overall.
---
4.

96% of all Subaru vehicles built in the last 12 years are still on the road.
(subaru.com)
Subarus are known to last much longer than many other car brands in similar price brackets, and according to a Consumer Reports study the Subaru legacy was on high on a list of cars most likely to make it over the 200,000-mile mark in mileage. Polk, an automotive data organization, found that 96% of Subaru vehicles built in the last dozen years are still on the road, making them one of the longest-lasting and reliable cars on the market.
---
5.

Subaru has 46 wins in the World Rally Championships (WRC).
(wikipedia.com)
Subaru is a well-known brand in the world of rally driving, and the team has a number of wins under their belt. The Subaru team has historically been a formidable one, competing in the WRC longer than any other manufacturer team. The team won the manufacturers' championship three times (1995, 1996, 1997) and the drivers' championship three times (1995, 2001, 2003). The Impreza model, in particular, an iconic vehicle in the world of rally driving, won a record 46 rallies.
---
Subaru and Reliability
6.

Subarus score 3.5/5 in terms of reliability.
(copilotsearch.com)
While Subaru has experienced its share of ups and downs over the years, it is still one of the most reliable brands on the market. Subaru has a reliability rating of 3.5 out of 5 and comes in 14th out of 32 car brands, with a slightly better than average repair cost across all models. The Subaru Outback and Forester are the most reliable models in Subaru's line.
---
7.

The first-ever Subaru to be produced was called the "Subaru 1500".
(bestbuysubaru.com)
Subaru is the vehicle manufacturing arm of Fuji Heavy Industries (FHI) and created its first vehicle in 1954 with the development name of P1, but soon dubbing it the Subaru 1500. Only 20 were built — all in 1954 — and it was the first and last (barring the BRZ) car that Subaru produced that was not AWD.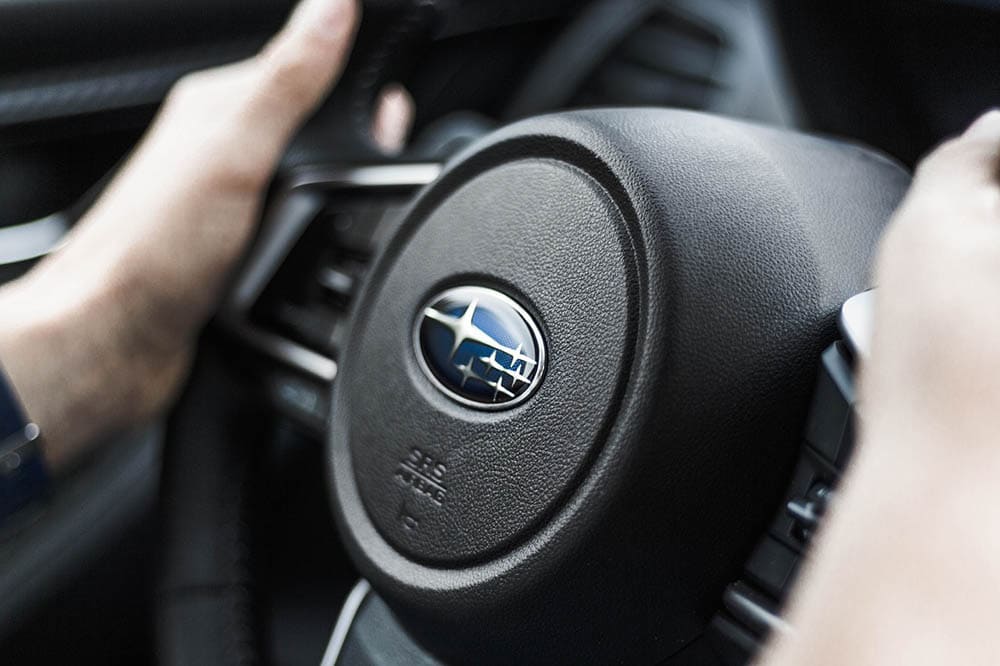 ---
8.

Every Subaru model is fitted with a Boxer engine at its core.
(torquenews.com)
Since 1966, Subaru has continually been using the Boxer engine for every model in its lineup and is the only car manufacturer to do so. This powerful engine has been the engine of choice for all Subarus due to its smooth acceleration, lower center of gravity, and reduction in damage during a collision. Even with new hybrid vehicles on the horizon, Subaru plans to continue using the Boxer engine style.

Frequently Asked Questions About Subaru
1.

What are the most common problems with Subarus?
There are a handful of issues that have made Subaru infamous — for the wrong reasons, unfortunately. While these issues certainly do not affect all the company's cars, they are prevalent enough to cause concern. The most common issues include:
Head gasket issues
Faulty fuel pumps
Engine computer issues
Faulty positive crankcase ventilation
Excessive oil consumption
(subarucomplaints.com)
---
2.

Are Subaru cars worth it?
Subarus are certainly expensive cars, especially when purchased new. That said, they are highly reliable cars with low insurance rates due to their high safety ratings and have a very strong resale value. Also, as we discussed above, Subarus last a lot longer than most other cars in the same price bracket. (subaru.com)
---
3.

Are Subarus expensive to maintain?
Subarus are fairly expensive to maintain, certainly one of the most expensive non-luxury vehicles to own. That said, these cars are incredibly reliable, and the costs remain steady throughout the car's lifetime, plus, Subarus are known for their good gas mileage. (motorbiscuit.com)
---
4.

Are Subarus more expensive to repair?
Yes, Subarus are certainly more expensive to repair than most other cars in the same price bracket. There are fewer Subarus on the market and thus it's difficult to find a mechanic experienced in their repair. Also, the common issues that have plagued Subaru can end up costing a fair bit, such as the AWD system. While it's a great feature, replacing all four tires when one blows is frustrating, to say the least. (extended-vehicle-warranty.com)
---
5.

What's the average lifespan of a Subaru?
Subarus are well-known to be long-lasting vehicles, certainly more so than other cars in the same price bracket. Most Subaru models have an expected mileage of 200,000­–300,000 miles, giving them a life expectancy of at least 15 years, or 20 and beyond if they're well looked after. This expectancy comes from an estimated mileage of roughly 15,000 miles per year, so if you don't drive that much you can look forward to 20 years of hassle-free driving with a Subaru. (allwheeldriveauto.com)

Conclusion
Subaru is known for producing some of the reliable cars on the market, as well as some of the longest-lasting. Subarus are also safe cars, popular as family vehicles and with their standard AWD feature, are capable of going places most other family cars cannot.
Despite the dip in new car sales in the recent past years due to COVID, Subaru continues to rise in popularity, despite the comparatively higher process of the company's flagship models.
---
Featured Image Credit: tonycokes, Pixabay