Home Depot vs Menards: Price, Stock, and Service Comparison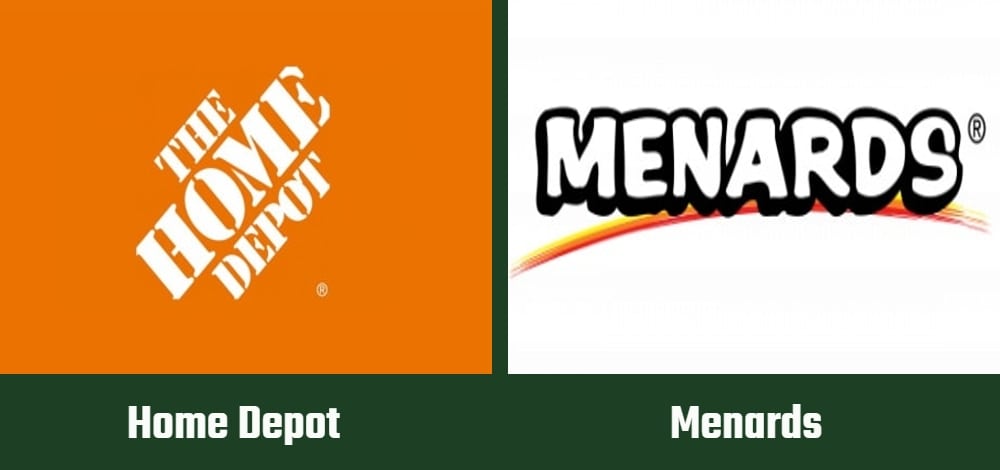 When it comes to home improvement stores, Home Depot and Menards are common choices for everyday consumers. Choosing between the two can be a difficult decision, depending on the products and services that you're looking for.
And in some cases, it may be a simple matter of location, specifically if you stay in a remote area or within the hub of a big city. However, both retailers have an impressive line of products and builder services and are known for their competitive prices. So, if you're a homeowner or a builder looking for power tools, home building materials, and gardening supplies either location should be a great place to source these items.
But how do these stores stack up against one another in terms of products and builder services? Which one offers the best deals? Which one has the best customer service? Keep reading to learn what we've found!

A Quick Comparison
| | | |
| --- | --- | --- |
| Brand name | Home Depot | Menards |
| Established | 1978 | 1958 |
| Headquarters | Atlanta, GA | Eau Claire, WI |
| Product lines | Power tools, construction products, home appliances, and services. | Power tools, groceries, construction products, home appliances, and services. |
| Parent company/ major Subsidiaries | Home Depot | Menards |

Brief History of Home Depot
Bernie Marcus and Arthur Blank founded Home Depot to create the perfect home improvement store. Since then it has become one of the biggest home improvement retail chains in the United States–not to mention it's publicly owned and its stock currently trades at about $300 per share. Home Depot has over 2,000 stores in America as well as additional locations in Mexico and Canada.
Each year Home Depot pulls in over $100 billion dollars in revenue. One of the biggest advantages of Home Depot is its ability to source products from all over the world.
Not only do they have suppliers based in Canada and the US, but they have a host of manufacturers  located in China, Europe, and South America. Their paint and lumber manufacturers are fairly prevalent in these areas.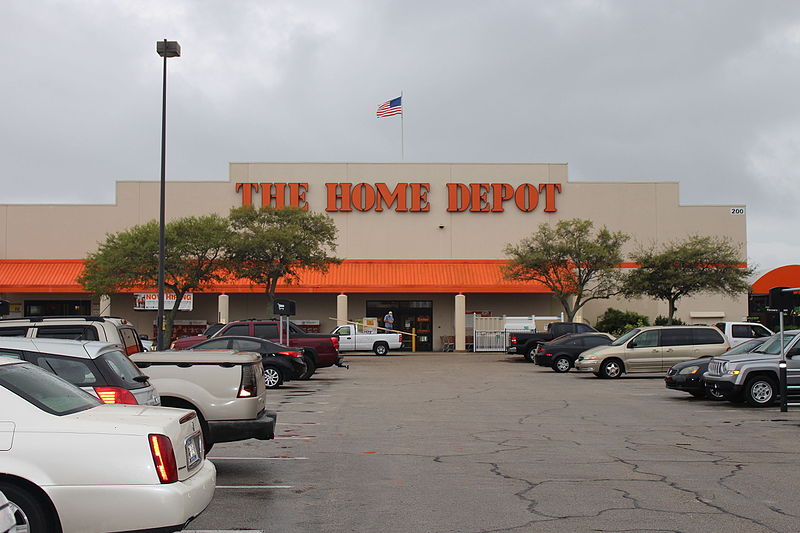 Brief History of Menards
John Menard Jr. founded the first Menards building in 1958 in Wisconsin, his hometown. The company is still privately owned and they have 335 stores that are located in 15 states within the US. Most of the stores are located in the Great Lakes region and the Midwest, which isn't surprising given the hometown of the owner.
Despite its similarity to Home Depot and its rank as #31 on the list of the biggest private companies in the US, Menards is actually quite small compared to Home Depot. Menards has an annual revenue of around $10 billion and its main distributor was located in Eau Claire, Wisconsin up until 1997.
Since then, they've opened a second location in Plano, Illinois and now they have about 11 distribution centers located in eight different states. They have two centers in Wisconsin and three based in Iowa.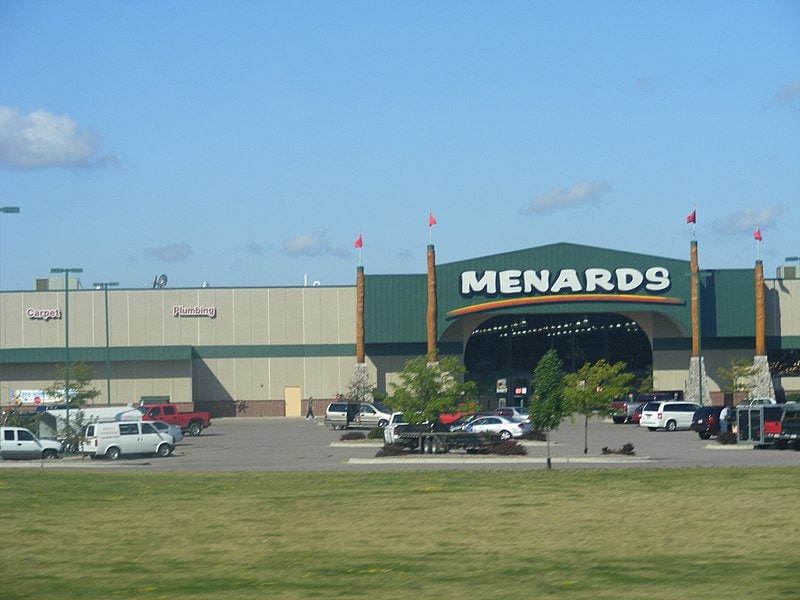 ---
Pro Builder Services
Professional building services it's something that every homeowner (even experienced ones) may need at some point. One of the biggest advantages of both of these retailers is that they offer these services to their customers. They also provide warranties and extended coverage to ensure that the work is done on time and that the craftsmanship is of the best quality.
Home Depot
One of Home Depot's main selling points is its professional building services. Not only are their prices in line with local contractors, but they have a wide range of services that they offer. Common services include flooring installation, water heater installation and setup, door and window installation and repair, and washer and dryer removal and connection.
Home Depot generally contracts the services out to its department of "pro builders" (many of whom are independent contractors), who operate under their brand name. So, this means if you have an issue with the service or the products used, you'll need to reach out to Home Depot directly.
Menards
Menards doesn't have its own team of installers, but what they do is connect you with a team of reputable local contractors to help you get your job done. To get started, you'll simply need to visit your local store, go over the details of the project at the "Installer Center" and they'll give you a list of local contractors available for the job based on what you need.
The contractors perform a wide range of tasks including electrical services, plumbing work, furniture installation, appliance installation and setup, and painting.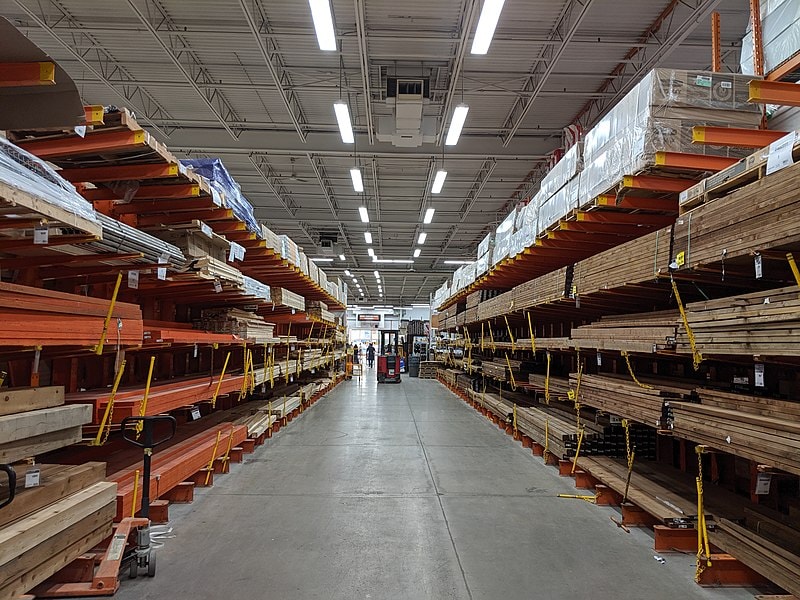 ---
Price
For the most part, you'll find that you can get supplies and tools for slightly cheaper prices at Menards than at Home Depot. However, there are some materials at Home Depot that you can buy in bulk that will come out cheaper than if bought at Menards.
Home Depot
Home Depot is a great place to buy small tools, supplies, and materials, especially if you're buying in bulk. Items such as paintbrushes, bathroom accessories, gardening equipment, and flooring tiles are very affordable with this chain. It's also a great place to buy everyday home necessities such as air filters, lights and lamps, lawn equipment, and kitchenware.
Some high-priced items that are popular at the store include their vast selection of premium power tools such as drills, electrical saws, household appliances (i.e. toasters, ovens, water heaters, etc.), as well as painting supplies. There aren't a lot of things that you'll need for your home that you can't find in Home Depot, as they aim to be a one-stop-shop for both small and large home projects.
Menards
Menards prices are very close to Home Depot, but you'll generally find things to be anywhere from 10% to 15% cheaper with this chain. Some of their budget buys include everyday household products such as cleaners, room-by-room accessories and decorations, furniture, and flooring. One thing that also sets Menards apart from Home Depot is its grocery section.
Everything from dairy, meat, and soft drinks to canned goods, bread, and frozen meals can be found at Menards. Prices are competitive and if you buy in bulk, even better. Some premium products that Menards offers include their impressive line of power tools, kitchen and bathroom cabinetry, lights, and outdoor garden equipment.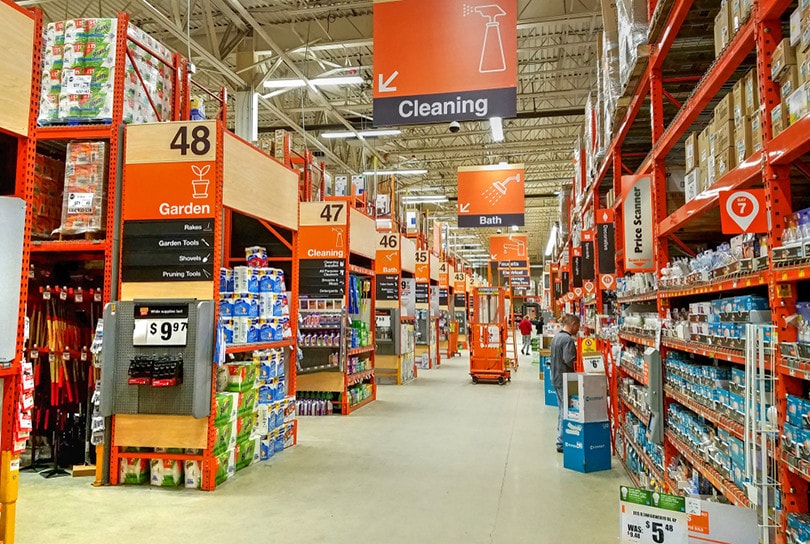 ---
Warranties & Refunds
Both chains sell thousands of different products, made by hundreds of different manufacturers. However, you'll find that their refunds, warranties, and extended service options are fairly similar, though they may vary by product and brand.
Home Depot
Home Depot is known to have one of the most generous return policies of all  the home improvement stores. Generally, they allow a full refund for returns made within 90 days of purchase, as long as you have a receipt.
The returned item must be unopened, and any money refunded will go to the original method of payment. Most items fall under a one-year manufacturer's warranty and you can also purchase extended plans in cases of tools, furniture, and large appliances.
Menards
Menards is pretty much the same, you can return any item within 90 days as long as you have the receipt. Any money paid will be refunded to the original payment amount right on the spot.
They also allow in-store credit to be given in certain circumstances, but they won't provide a refund if you don't have a receipt or a government-issued ID. Similar to Home Depot, they offer extended protection plans for large appliances such as water heaters, furniture, and most of their power tools.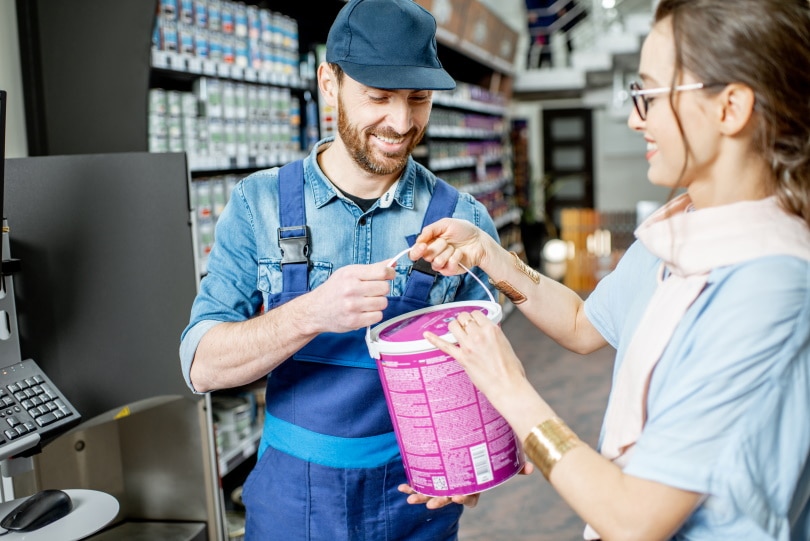 ---
Customer Service
In large home improvement stores, customer service is really important. Whether customers are familiar with the store or visiting for the first time, the vast array of products and services means that at some point, you may need to speak to an employee. So, which one has the best customer service?
Home Depot
Home Depot is known to be a warehouse that has a no-frills, neat, and organized layout. Overall, their customer service is said to be fairly positive. There seems to be a good number of employees walking the floors that are available to answer your questions and for the most part, they're said to be knowledgeable about the store or their specific department.
However, it's important to note that this can vary by location, as some stores receive bad reviews for inept customer service. One of the cool things about Home Depot is that they also have an online chat option available in case you don't want to visit the store to ask a question. That's a plus.
Menards
Unfortunately, Menards doesn't have an online chat option, but instead has a "chatbot" to guide you through the FAQ sections on its website. Their warehouses are set up in pretty much the same fashion as Home Depot, with long aisles and tall ceilings.
However, one common complaint with Menards is the lack of available attendance to answer questions and assist with locating items. Though this will vary by location, it's important to note if you're looking to complete a large project and need a lot of assistance. Online reviewers rated this as one of the biggest complaints with Menards.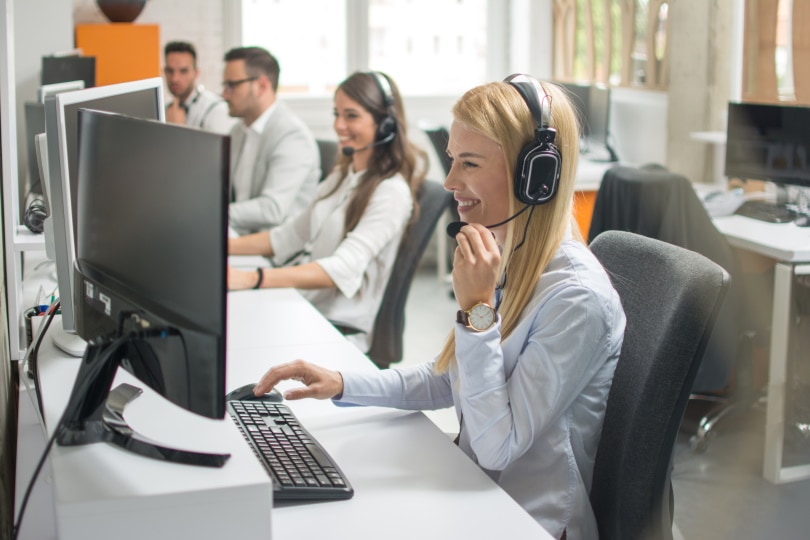 ---
Home Depot vs Menards: Which Retailer Is Better?
Getting down to brass tacks, both stores will likely have what you need in terms of great product selection and competitive prices. However, Home Depot does have more advantages due to its size. For example, it makes a whopping $100 billion dollars a year, compared to Menards and your retail sales of about $10 billion annually.
Also, Home Depot has way more stores–over 2,300 to be more precise. Menards' 300-plus store locations pale in comparison to the giant. This means that you're more likely to have a Home Depot location near your home than a Menards, which can affect your buying decision.
Home Depot also has more brand recognition due to its huge marketing department. Their orange logo is synonymous with home improvement and they have several brand sponsorships with large companies including ESPN, Twitter, Meta (formerly Facebook), Discover Card, and the NFL–just to name a few.
However, Menards does offer the ability to be a one-stop-shop for customers looking to buy home products and groceries in one trip–that's not lost on consumers, especially those in remote locations. Their brand seems to cater more to everyday homeowners and families, as opposed to contractors and DIYers like Home Depot.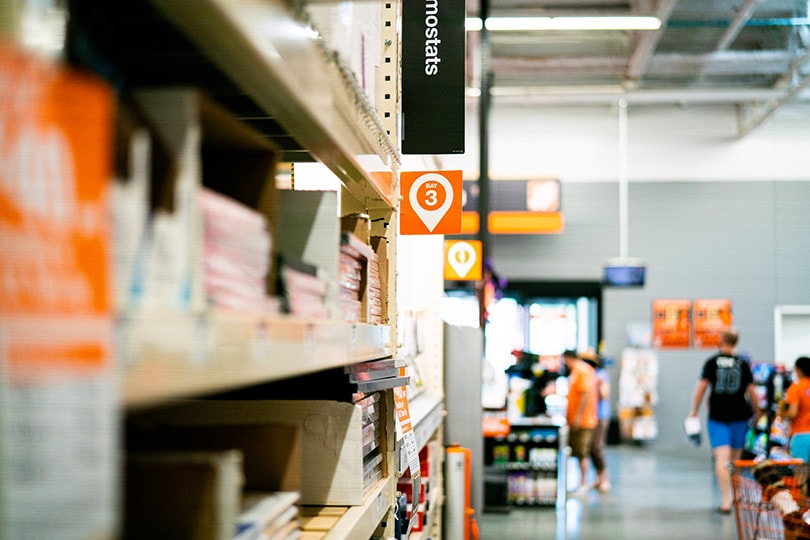 Our Verdict:
When it comes to public sentiment, Home Depot has a fairly positive perception, while Menards seems a bit more neutral, depending on the location. However, it's worth stating that all Home Depot locations aren't created equal.
That being stated, Menards seems to have a leg up with their grocery products and many budget-buy products. It's simply not hard to find on-sale items in bulk at their stores. But if you're working on a project and need products on the spot, you may find that Home Depot is not only more convenient in terms of proximity, but they'll likely be able to provide you with everything you need for the job.

Conclusion
Both stores seem to have their advantages and disadvantages. Home Depot's biggest advantage is its size and price competitiveness. Menards has great prices and is full of everyday home essentials that definitely make it worth checking out if you're unfamiliar with the retailer.
It tends to cater more to consumers looking for the absolute best prices as well as those needing a go-to retailer for their weekend errand runs. But if we were to pick a winner from a home improvement standpoint, we'd have to go with Home Depot.
---
Featured Image Credit: (L) Homedepot.com | (R) Menards.com