How Do Rent-To-Own Homes Work? Pros, Cons & When to Invest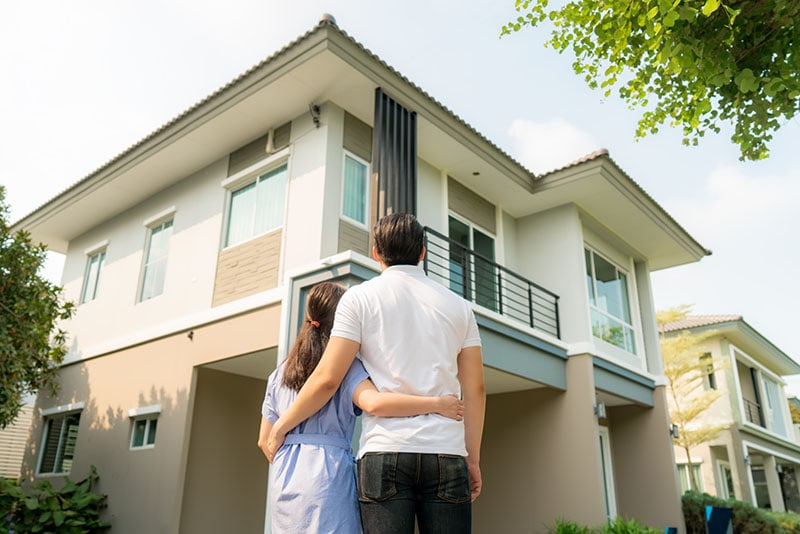 If you have enough money for a down payment, your best bet is to go ahead and buy the home you like. And if you're on a limited budget, you can always rent the property. However, that won't get you anywhere because, essentially, the rent will be money down the drain. But that's when rent-to-own contracts come in to offer a third option.
These agreements give the opportunity of buying that property after renting it. True, you'll have to pay a bit more. But in the long run, you'll get a much better deal versus regular renting. That's not all there is to rent-to-own homes, of course. It's important to know in advance what exactly you're getting yourself into to avoid unpleasant surprises. Let's get to it!

How Does It Work?
Just like the name suggests, a rent-to-own contract allows you to buy a house after renting it. By signing the deal, you automatically "book" the property: nobody else will be able to purchase it while the agreement is in effect. More importantly, the cost of a rent-to-own home doesn't change over time. Once you agree on a purchase price with the homeowner, it becomes final.
That said, the rent will be higher compared to the market value. Over time, it will accumulate and turn into a down payment1 for the property. You'll also have to pay the owner a fixed fee (usually 1–7% of the home's market value). What's the purpose of this? That fee will "unlock" the option of buying the house later when the lease comes to an end, and you have a big enough down payment for that.
When the seller signs a rent-to-own contract, they thereby agree to rent you the house and give you an exclusive right to buy it. You, as the buyer, agree to pay the rent in full (plus the extra for the down payment) and to make an initial investment of up to 7% of the property's market price. In many ways, it's a win-win deal for both parties, but only as long as you make those monthly payments.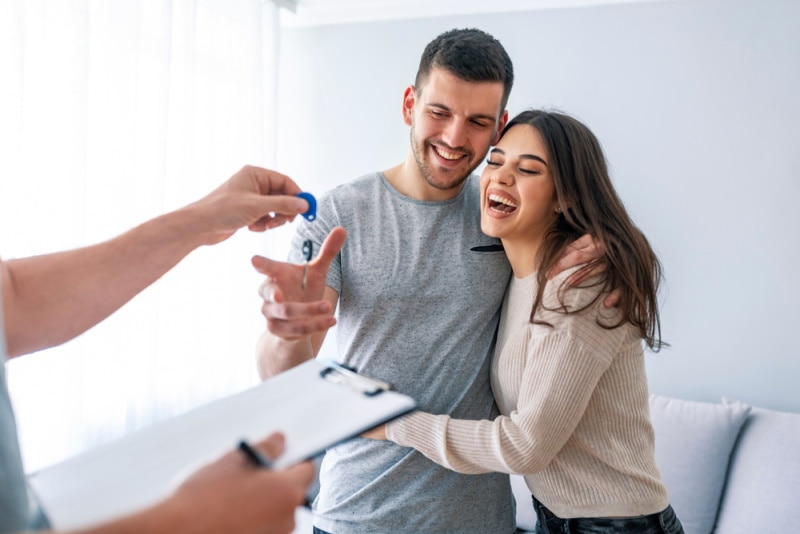 What Are the Different Types of Rent-To-Own Agreements?
With rent-to-own homes, you have a choice between two contracts: lease-option and lease-purchase. In some ways, they are similar, as both agreements give a potential homebuyer the opportunity to lease a property for 1–3 years and then buy it for a fixed price. That said, these options are NOT the same. While the concepts are similar, the requirements are very much different. Here's a closer look at what you can expect from both leasing contracts:
Lease-Option Contract
With this agreement, you're required to pay the owner of the property an option fee upon signing the deal. This might bring the cost of the house down, but that's not guaranteed. It all depends on how you negotiate the details of the contract with the homeowner. As for the rent, it's going to be above the market average (like 20–30% higher). That extra portion of the rent will go into the down payment.
It's important to talk about the exact numbers (both the initial payment and the monthly rent) with the homeowner in advance. The best thing about lease-option rent-to-own homes is that you're not obligated, in any way, to buy that house once the leasing period is over. There won't be any penalties. More than that, your refusal to pay the rest to own the house won't hurt your credit score in any way.
On the downside, you'll lose the option fee and the rent credits. Lease-option contracts are perfect for people that want to live in a house or apartment for some time to see whether it's the perfect choice for them or not. Sometimes, they end up living there for 4–6 months or even years. And knowing that the initial investment and the rent are going to help them strike a better deal is an even bigger pro.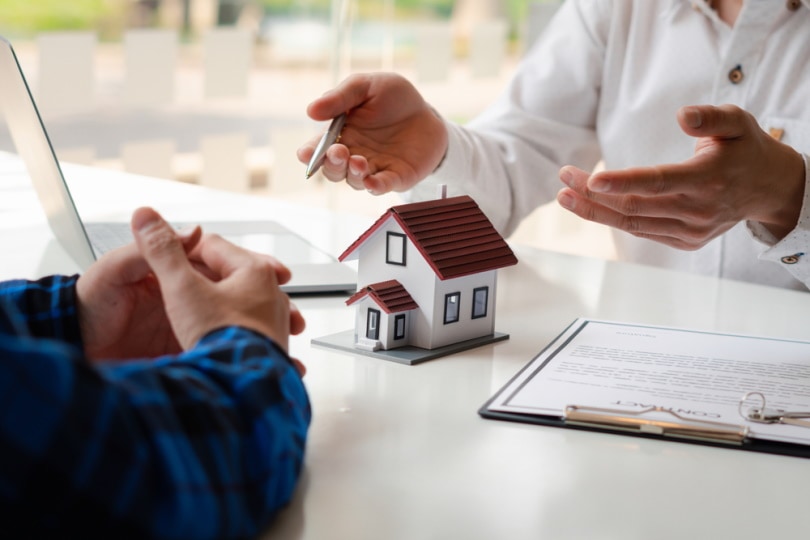 Lease-Purchase Contract
The basics here are almost identical to the previous option. You sign a contract that allows you to lease a property for a few years and pay a bit more for the rent to build up a down payment. There is one major difference, though: with a lease-purchase contract, you're legally obligated to buy that house once the lease expires. The first step is talking to the homeowner and negotiating the purchase price.
This way, you'll know exactly how much you'll have to pay and how big of a loan you'll need. The second step is when both you and the owner come to an agreement and you sign the contract. That's when the lease starts. So, what will happen if you don't have enough funding to buy the house by the end of the lease? The homeowner will, most likely, sue you. This is why it's absolutely imperative to be 100% sure you can pull this off!
Where Are They Used?
The housing market is highly volatile, and the prices keep going up. Unfortunately, for many Americans, that makes it almost impossible2 to buy a house. Even getting a loan or making a down payment upfront is difficult. Renting is an option, of course, but it makes you feel like all that money is going to waste. In contrast, rent-to-own homes give potential buyers a chance to make every single penny count by investing a bit into their dream house.
That's right: rent-to-own agreements are primarily aimed at working-class US citizens that are torn between renting a nice house and saving up for a down payment. However, there are certain risks involved here, especially if you opt for a lease-purchase contract. Before you go ahead and put your name on it, put together a detailed financial plan and make sure you can keep up with it.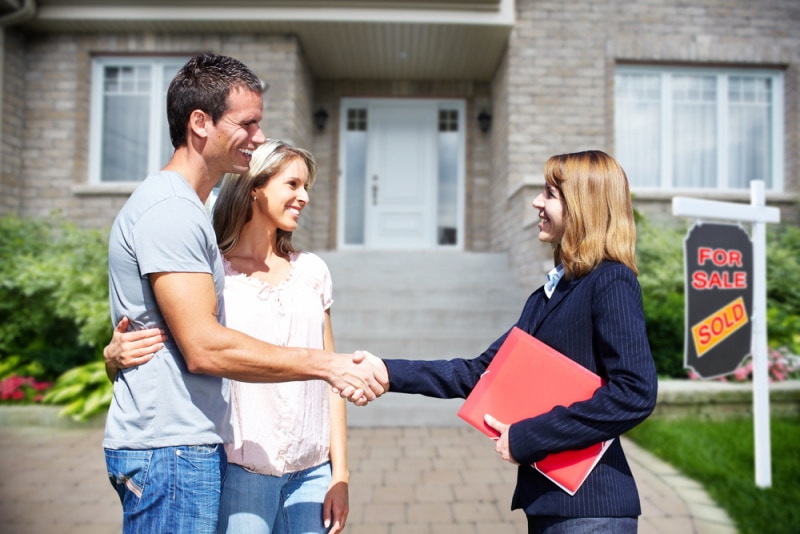 Rent-to-own homes are often used by people that want to fix their credit scores and put some money aside for a down payment. As a "bonus", they get to freeze the price of the house. The credit score has a huge impact on your ability to get a good mortgage. And the higher the score, the lower the interest rates will be, not to mention you'll get access to different loan opportunities.
More than that, the agreement helps you be more financially organized. If you're used to spending half of your salary in the first two days, opting for a rent-to-own home will help put the money where it counts. Again, the real estate market is not very stable, which is why the idea of locking the price and knowing that it won't go up is so popular among millions of hard-working Americans.
And one more thing: for this to work, you need to be sure that you do, indeed, want to live in that house. And that includes not only the actual property but also the neighborhood: the local school, public transportation, safety, and more. Otherwise, if you change your mind halfway, there will be no point in going for any type of rent-to-own deal!
Advantages of Rent-To-Own Homes
A percentage of the rent goes into the purchase. A rent-to-own contract allows you to save money for a down payment while renting. This is called a rent credit. The price will be steep compared to what you'd normally pay for the house, but it will turn into a down payment and get you one step closer to owning the property. The exact margin will be specified in the contract.
You get to split the maintenance cost. Most sellers agree to pay for the expensive repairs while you take care of the smaller fixes. The landlord will keep the house in prime shape, and you won't have to pay a pretty penny for that. Large repairs do tend to cost a lot, so a rent-to-own deal will save money instead of spending it.
You can lock the price of the property. Homes aren't cheap today, and the prices are only going up. To build equity and protect yourself from sudden price spikes, opt for a lease-to-purchase contract. While it does come with a big responsibility, in an unstable market, it will be a reasonable choice. Consider discussing this with a real estate attorney.
Renters can "test-drive" the house. Lease-option contracts have one big advantage: they don't force you to buy the house if you don't feel like it's the right option. Look at it as a way to "test-drive" the property with an opportunity to buy it at a great price later. There's a caveat, though: the rent will be high.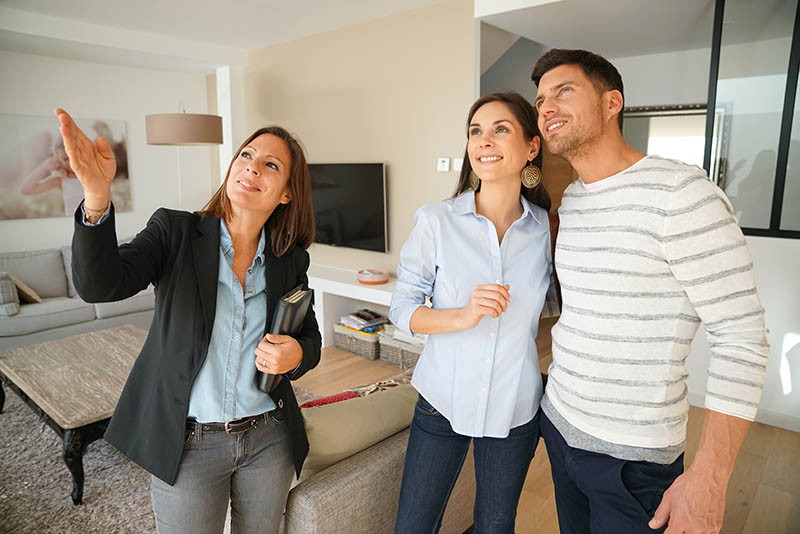 ---
Disadvantages of Rent-To-Own Homes
The rent will be significantly higher. To be credible for a rent-to-own agreement, you'll have to pay an extra 20–30% each month for rent. While that's a fair deal, if you're chronically late on rent, this won't work. Even if you miss the payment for a day or two, the repercussions may be severe. So, only go for it if you have enough money to pay for 2–3 months upfront.
You might lose all your investments. There's no sugarcoating this: if you decide not to move forward with the purchase at the end of the leasing period, you won't get any money back. The extra rent and the option fee that you've been paying for all this time will not be compensated in any way. This may also happen if you miss a payment or two.
Failing to get a loan will cost you. Make sure there's a mortgage company that will give you a loan. Otherwise, if you don't qualify for it, you won't be able to buy that house. Then, it will be up to the owner of the house to rent or sell it to someone else. So, a rent-to-own contract will only be of help if you have the means to buy the home once the lease is over.
Maintenance costs could add up. Not all homeowners are ready to pay for repairs. And, if you're barely able to pay the rent on time, the extra $100–$200 (or more) on repairs won't be easy to pay. This will be an even bigger deal-breaker if your position at your current job is a bit "shaky" and you have zero saved-up cash.
---
Frequently Asked Questions (FAQs)
Should you hire an appraiser and inspector before signing the deal?
The answer is yes, and this can be done before putting your signature on the contract or at the end of the lease. You will have to add this to the agreement, of course, but most homeowners won't mind it. Both appraisers and inspectors can help you get the best bang for the buck.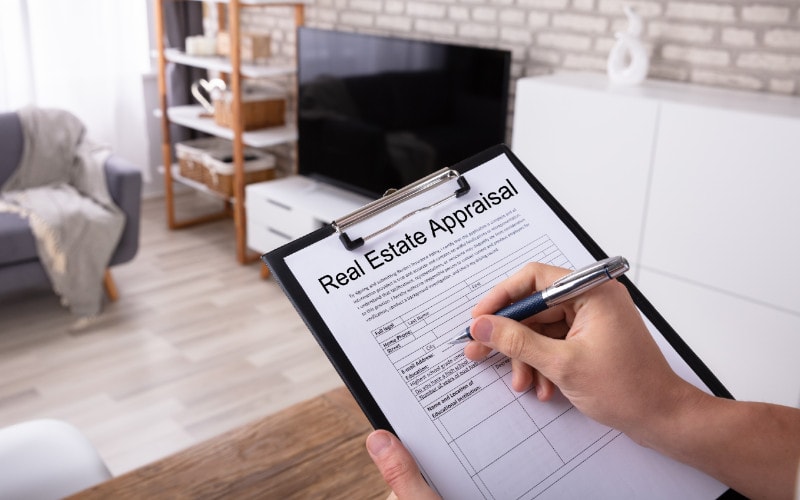 What is the difference between an appraiser and an inspector?
The home inspector will give you the "ins and outs" of the house, including the condition of the roof, attic, walls, floors, windows, basement, and the HVAC and electricity systems.
The appraiser, in turn, will evaluate the property based on the location, recent sales in the area, the neighborhood, and other factors and send a detailed report. So, yes, both services are well worth it if you're serious about buying the house and want to negotiate the price before signing the contract or while the lease period hasn't expired.
What if I am looking to sell?
If you're on the other end of the spectrum (you're the homeowner looking to sell), rent-to-own agreements do have their pros. First, they make it easier to attract high-quality, reliable tenants that won't mind investing a bit into maintaining the property. Secondly, the rent credit will put extra money in your pockets at absolutely no expense. On the downside, if the potential buyers refuse to go ahead with the deal and purchase the house, you'll be left "hanging".
Another issue: some rent-to-own contracts last for many years. That means you'll have to wait for that long before you can sell the property (which isn't guaranteed). Lastly, while lease-purchase agreements are mostly beneficial, if you agree on a purchase price in advance, there will be a 50/50 chance that the price will either go up or down in the future.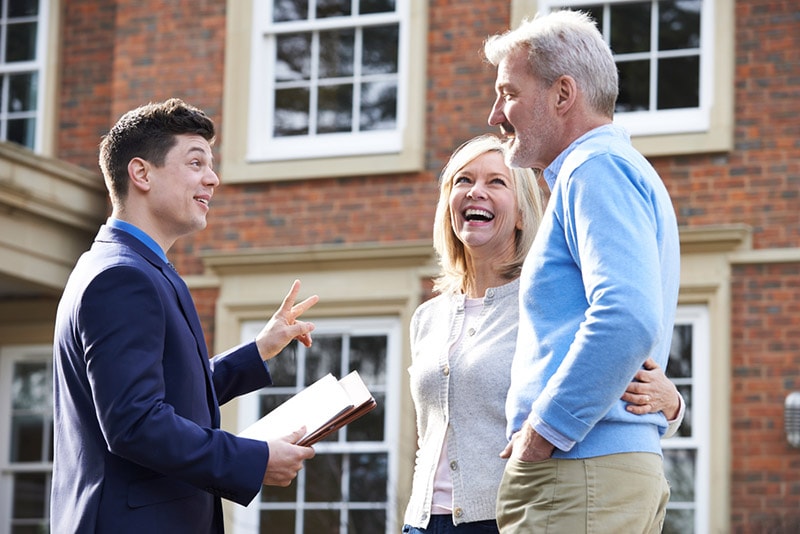 When to Go for a Rent-To-Own Home
Locking the price on the house is a priority
You like the freedom of a lease-option deal
Putting part of the rent into a down payment is an important factor
You want to build up your credit score and save some money
When Not to Go for a Rent-To-Own Home
Higher rents are a big turn-off
You have enough for a down payment
You're not sure you want to live in that house for a long time
Meeting the terms of the agreement is a tough challenge

Conclusion
Rent-to-own homes are a relatively new concept, and they're not totally risk-free. Now, if you're looking for the golden middle between buying a house and renting it, this agreement will be the best bet for you. By being able to "freeze" the price of the property and putting the rent money to good use, you'll get the best bang for the buck.
You will have to be confident in your own ability to pay on time and consider all the pros and cons before signing the agreement, though. Failure to pay in time might leave you with a lawsuit and/or cancel all your previous efforts. Still, for the right person, rent-to-own homes are a great option!
---
Featured Image Credit: Travelpixs, Shutterstock