What Should I Look for When Buying a House? Area, Garden, & Security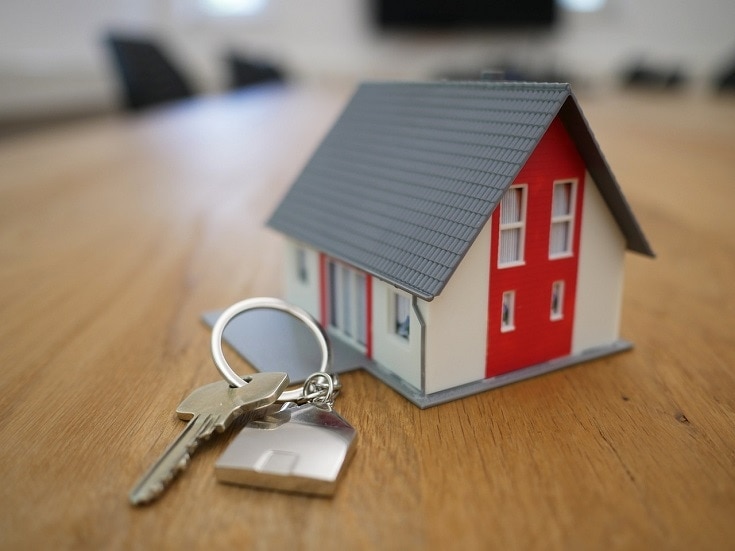 Whether it's your first or you're looking to find somewhere new, there are many things you need to consider to ensure you get just the right house. From how many bedrooms there are to the proximity to local schools and how high maintenance the yard is, there are a lot of factors to consider.
Before you start looking, you should have a rough idea of what you're looking for and draw up a list of the things that are most important to you, as well as those features and elements that would be nice but aren't necessarily deal breakers.
Below is a list of features to consider adding to your list to help get the best house.

Before You Start
Property Type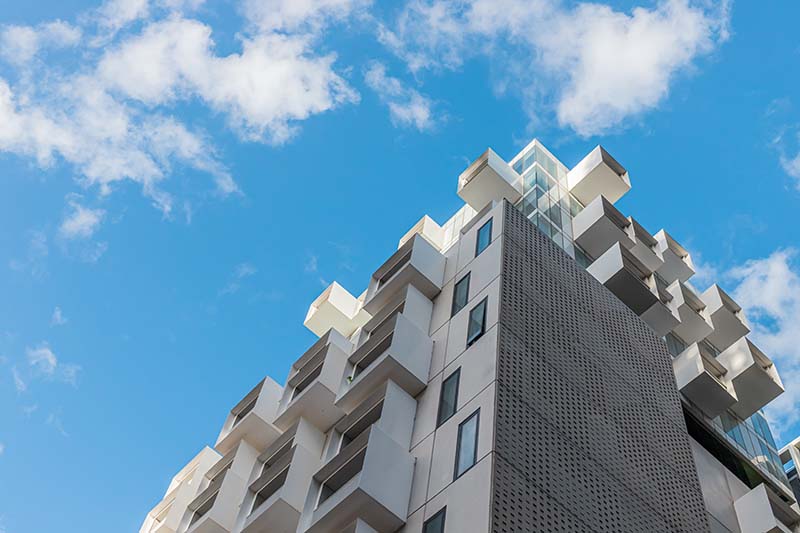 This comes down to personal preference, budget, and the type of area you want to live in. Apartments are more common in cities and large towns, but if you want a large property with plenty of land, you will need to look somewhere more rural.
Property Size
Before you even start to look at areas and roof conditions, you should have an understanding of the size of property you want. Do you want a studio apartment or a three-bed detached property? Do you like having a lot of living space or do you prefer something more compact?
Your decision will impact the areas you look at, as well as the price you have to pay, so you need to have a good understanding of your size requirements from the start.

The Area
Location
You don't necessarily need to determine a precise street or block, but decide on a rough area that you want to look at. Take into account factors like proximity to work or schools and whether you want to live in a city or you want something more rural.
Neighborhood
Neighborhoods differ from one to the next, and while one neighborhood might be quiet and idyllic, the next street over might be filled with frat houses and host late-night parties. This might take a little research, so check online, have a look at the types of property in the area, and take a drive around the different neighborhoods at different times of day and days of the week.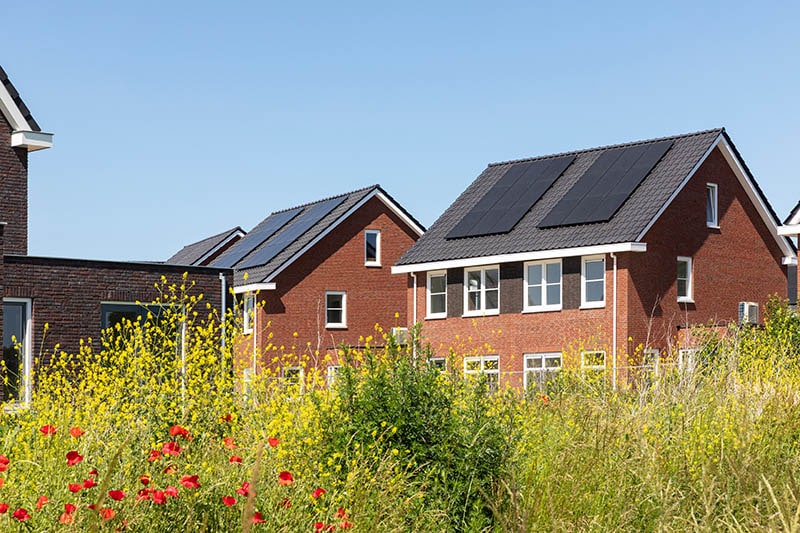 Schools
If you have kids, how good are the schools in the area? Determine which schools are designated to which neighborhoods and research those schools to make sure they're good quality. While your child might be at elementary age now, they will grow up and need to move on to middle and high school. If you don't intend to move every time your child moves up to a new school, you will need to research all the local schools.
Work
What type of work do you do? Do you have a current job that is likely to last for the foreseeable future? If you have a steady job, it pays to make sure that the commute to and from work isn't too difficult. Also consider other family members and how it will affect them, including your partner and even kids.
Local Amenities
Local amenities include shops, banks, and hospitals. You might not demand immediate access to a full hospital or need to be on a public transport route, but you do need to determine that before looking for a property in the right area.

General Property Condition
Electrics
Rewiring a property can cost thousands. Check lights and other electrics around the property when viewing. One blown bulb is excusable, but if there are problems with multiple lights and switches, it could be a sign of a bigger problem. Definitely be cautious of exposed wiring.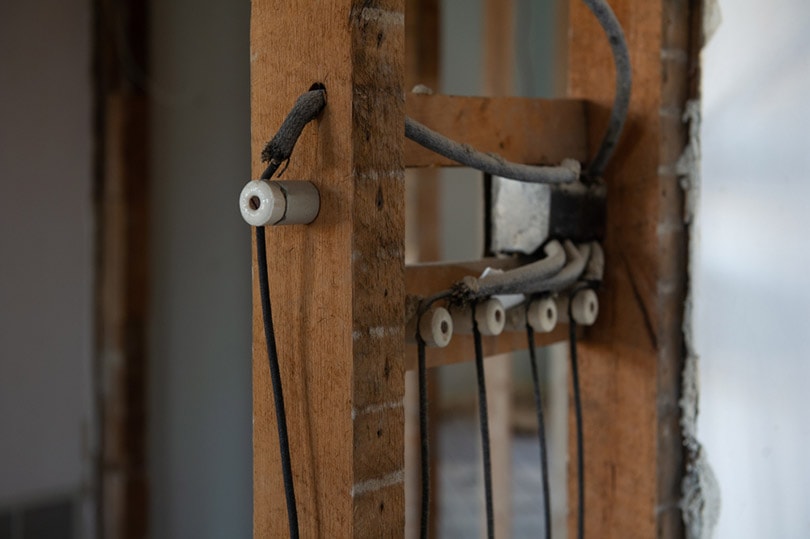 Consult a home audit expert
Find a inspection specialist in your area, and get free, no-commitment estimates for your project.


Flooring
Check floor coverings. Carpets can be replaced and wood flooring can be repaired as long as it isn't too damaged, but you need to know this before you move in because it will cost money to replace.
Décor
Similarly, the décor of the rooms can be updated, and some simple repairs might be easy enough to make. If you're really lucky, you will like the existing décor, but most people want to put a personal stamp on a house once they're in.
Storage
A lack of storage can be a real menace, especially in a family home. Check the amount of storage in the kitchen and bedrooms, especially, but also consider other living spaces. External storage, such as in a shed or garage, might also be important if you have a lot of tools or other items.
Fireplaces
Real fireplaces can be a good-looking feature that actually adds to the value of a property, but not if they're broken or damaged. Try to check that the flue works and be sure that the chimney has had proper maintenance.
Windows and Doors
Check the windows and doors, including the frames. Do they look like they have plenty of life left in them or will you need to replace them as soon as you're in?
Fixtures and Fittings
Check that light fittings are in place. If there's no light fitting, it could be a simple job to fit one, but it could be a sign that there's a problem with the electrical wiring, which will cost substantially more to replace.
Brickwork/Rendering
Fixing the brickwork or rendering of a house is an extremely expensive job, but if the external walls are in a state of disrepair, it means that the property is probably losing heat and that the work needs to be done. Really bad brickwork could be a sign of structural problems, too.
Chimney and Roof
Replacing a roof can cost $10,000 or more, and it is something that a lot of potential buyers overlook when first viewing a property. Stand back and take a look for missing tiles or gaps. Check the chimney is straight and look for signs of damage.
Drains and Gutters
Similarly, you should also look at the state of the drains, gutters, and other exterior plumbing. Leaks could be caused by something as simple as a blocked drain, but they could be a sign that the old plumbing needs replacing.

Garden
Size
The type of yard you want is a personal preference. Some people love to spend as much time outdoors as possible, while others view a yard as being an additional chore that they could do without. If you have kids, a yard gives them extra space to play and burn off energy.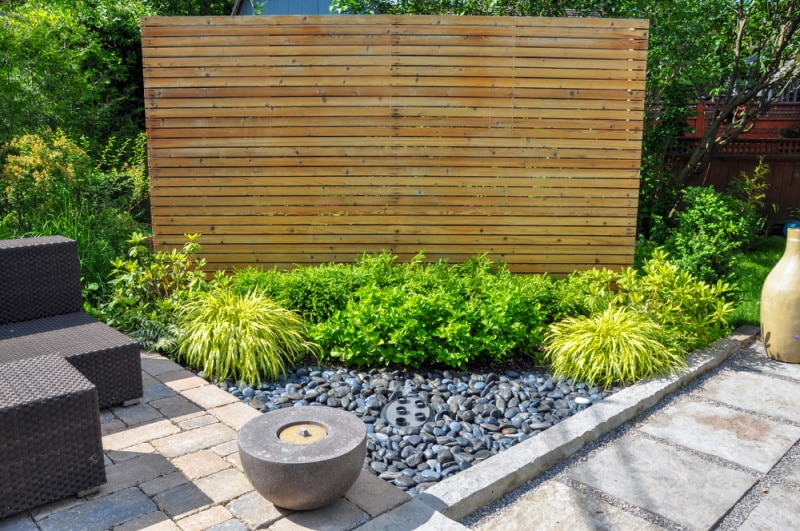 Maintenance
Similarly, some people enjoy getting out and weeding, or tending their perfectly manicured lawns and formal gardens. Others prefer a wild garden. Consider the amount of maintenance required to care for the garden in its current state, and whether you would change it to something different.
Neighbors
If you spend a lot of time in the yard, are your neighbors going to be watching? It can feel like your privacy is being invaded if your neighbors' windows all look out over your property. This is something to consider that you might not have ever thought of.

General
Parking
Do you need off-street parking and is parking readily available? If you're looking to move to a town or city, parking can be really challenging, so visit the property at different times, including during typical work hours and outside typical work hours. You should be able to get a good idea of how easy or difficult parking will be.
Alarms
Check security systems, burglar alarms, and smoke alarms. Check the system is newer, that any codes can be updated, and that you know what type of systems they are.
TV and Broadband Connections
TV and broadband are important to most people, so you will want to know what access is available. This can be especially important if you work from home and require a second line or if you want a specific cable package.
Cell Coverage
Cell coverage can be challenging in some areas, especially in very remote rural areas. It should be easy enough to check this using your own cell phone.

Conclusion
Buying a new house can be a challenging experience, made all the worse if you move into somewhere that isn't what you were expecting. Whenever you look at a property, you should try to do so with a level head. Don't make decisions purely with the heart, although you obviously should love your new home and find it practical!
---
Featured Image Credit: TierraMallorca, Pixabay