How Much Do Movers Cost for a 2 Bedroom Apartment? (Updated in 2023)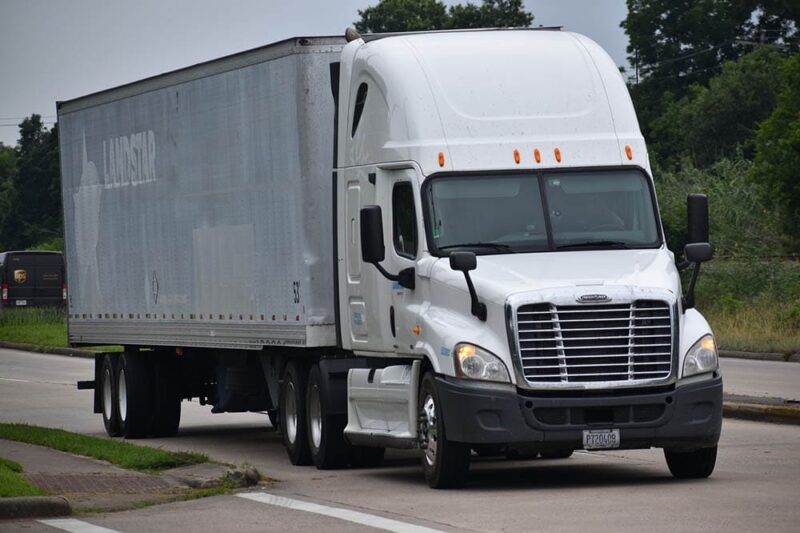 If you're thinking of moving to a new place, there's more to it than just packing all your stuff and putting it in a truck. Moving can be a stressful experience for anyone. The mere thought of packing all your belongings and getting them to a new location can be overwhelming.
But it doesn't always have to be this way. You can get your belongings from point A to point B with the help of professional movers. You're probably asking yourself, "What's the total cost of movers for a two-bedroom apartment?" You can expect to pay between $1,000–$6,000.
We'll cover how much movers charge for a two-bedroom apartment. Also, we'll discuss the factors affecting the moving cost and give you tips on how to save money. So, read along!
Importance of Hiring Movers When Moving Out
Moving involves packing all your goods, loading them onto a truck, and moving them into your new home. But it's not as simple as it sounds. Packing takes time and effort, especially if you have many belongings. The best thing to do is hire a moving company to help you with this task.
Here are some reasons why it's crucial to hire movers when moving out:
Preventing Injuries Associated with Moving: Moving is hard work if you're doing it yourself. You must lift heavy boxes and furniture. It can cause injuries if done without proper equipment. Injuries can range from minor strains and sprains to severe back injuries that need surgery. If you let professional movers do it, you won't have to worry about hurting yourself.
Safeguarding Your Belongings: When you move, there's no guarantee that everything will make it from one place to another safely. The risk of damage is high when you're moving by yourself. Professional movers ensure that all your items arrive at your new apartment undamaged and intact. Usually, you sign a contract before moving your items, further guaranteeing safety and compensation in case of damage.
Your Move Will Be Organized: One of the reasons people hire movers is that they want an organized and well-planned move. It means that all your belongings will be packed and moved without issues. Professional movers know how to pack items well. The unpacking at your new location will also go smoothly and you won't have to worry about having to do it all by yourself.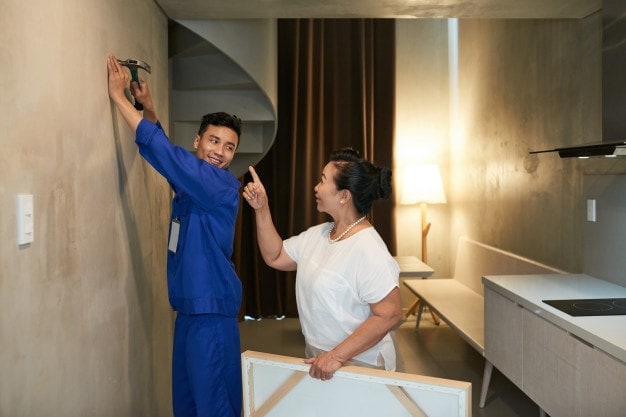 How Much Does It Cost to Hire Movers for a 2 Bedroom Apartment?
When moving, you can hire professional movers or do it yourself. Let's look at the DIY option and see how it compares with professional movers.
A two-bedroom DIY move can be a cost-effective option. The cost will include:
Renting a Truck: Perhaps you have a friend who can give you a truck when moving. If not, you need to rent a moving truck. A two-bedroom move may cost you $29.95 and an extra $1.99 for each mile you travel. You may also need to buy fuel. Some rental firms require you to return the truck with half the gas.
Packing Supplies: These can be expensive even if you have a small two-bedroom apartment. The cost of packing kits starts from $60–$150. It depends on your requirements.
Portable Storage Units: Portable units are an excellent substitute for storage facilities. The average cost of a portable storage unit is $400.
The Cost of Movers for a 2 Bedroom Apartment
The average cost of moving from a two-bedroom apartment is $1,000–$6,000. Note that this price can vary depending on several factors. We'll discuss that later in this guide.
Many professional movers charge per hour, while others charge per mile covered.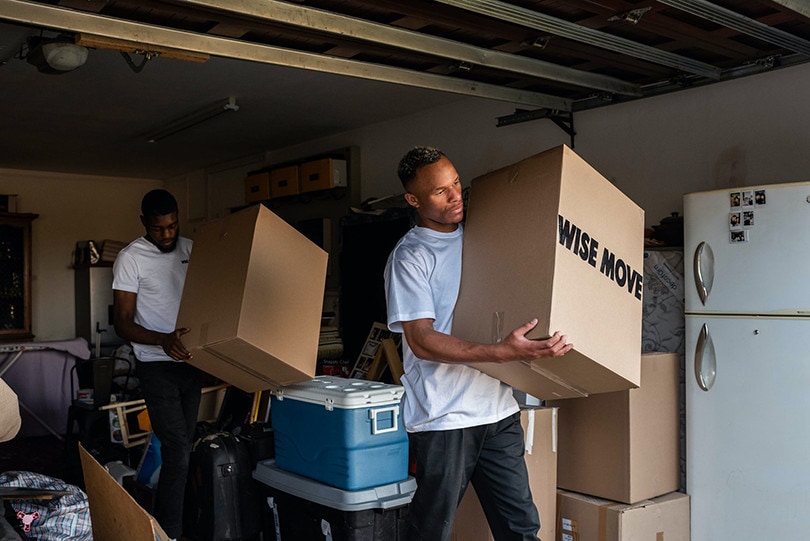 Local Moves
A move within less than 100 miles is considered a local move, and it is charged per hour. Usually, local moves are $100 per hour with two movers and a truck. It takes 4–6 hours to move items from a two-bedroom apartment. So, the total cost of a local move is between $400–$600.
---
Long Distance Moves
Any move more than 100 miles is considered a long-distance move. The moving cost depends on the weight of the goods, insurance on your items, and distance traveled.
Here's a table summarizing the moving cost of a two-bedroom apartment, depending on the miles covered:
| | | | |
| --- | --- | --- | --- |
| Two-Bedroom Apartment (Around 4,500 Pounds) | 500 Miles | 1,000 Miles | 3,000 Miles |
| Average Cost | $2,000 | $2,600 | $5,000 |
| With the Packing Cost | $2,400 | $3,000 | $5,400 |
| Inclusive of Mover's Insurance | $2,400 | $3,000 | $5,400 |
| With both Insurance and Packing Cost | $2,700 | $3,300 | $5,700 |
The 5 Factors Affecting the Average Cost of Moving
The average cost of moving varies depending on several factors. The size of your home, the distance you're moving, and how much stuff you need to pack all come into play. The following list details some of these factors and how they affect the cost of your move:
1.

Size of the Move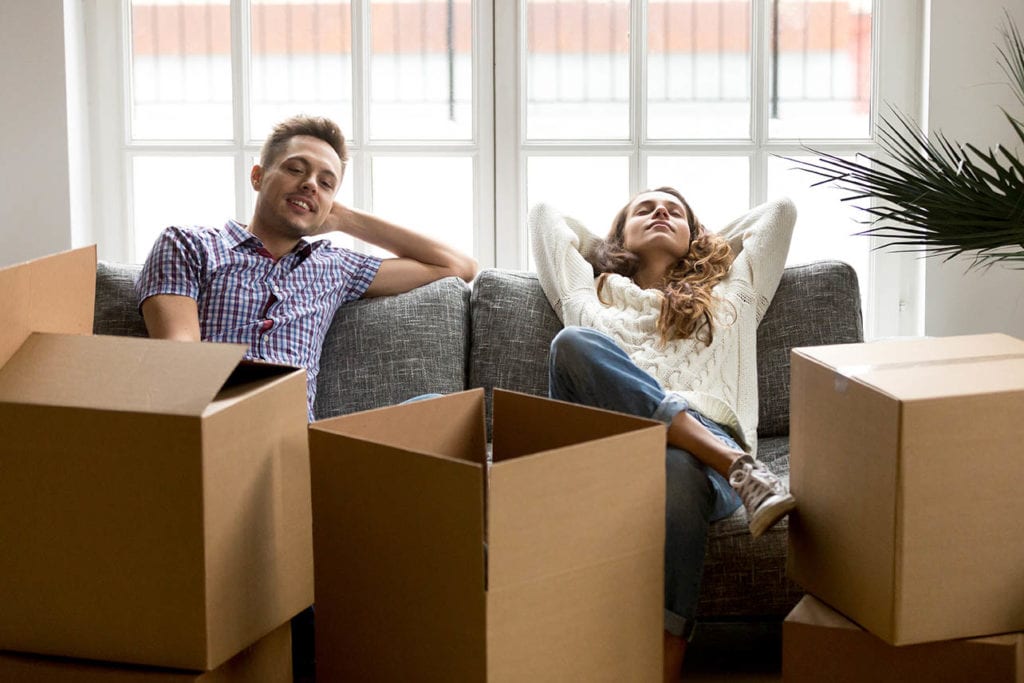 The size of your move will determine how much it costs to hire professional movers. Moving items from a roomy two-bedroom apartment costs more than a small two-bedroom apartment. Heavy items also increase the cost of moving.
---
2.

Distance
The farther you are from your new home, the more it will cost to move your furniture and belongings there. If you're moving across town, the average cost will be less than if you're moving across the country.
---
3.

Time of the Year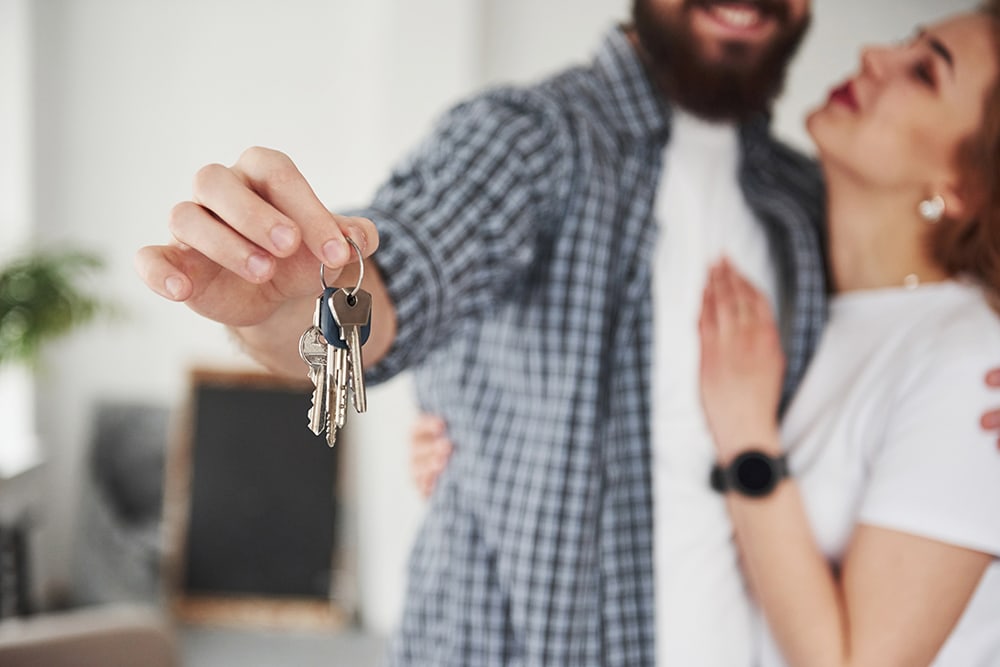 The season of year affects how much you pay for moving services. Moving costs go up during peak season (summer or the holiday season). It's because most people move at this time. On the other hand, during seasons like spring or fall, the moving cost goes down. There are fewer moves taking place at this time.
---
4.

Packing Supplies
Usually, moving companies include basic supplies such as boxes and packing tape. Packing boxes alone can cost more. So, if you're moving a lot of stuff and need extra boxes, expect your final bill to be high. But if you want to go all out with your moving preparations, you can buy these packing supplies prior.
---
5.

Specialty Items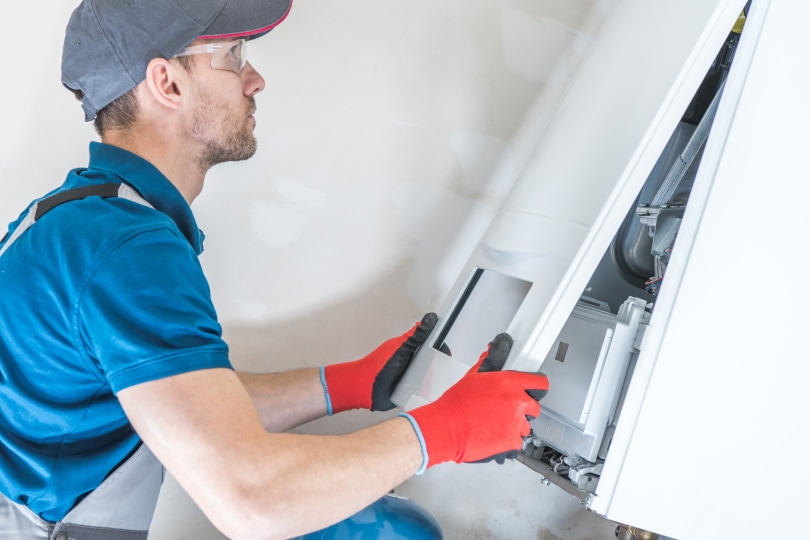 Some items are more expensive to move than others. If you have large, heavy, or specialty items like computers, pianos, or medical equipment, expect to pay more for packing and shipping costs.
Also, keep in mind that some specialty items need special insurance coverage from the carrier. It's because they're fragile and handling and transporting them is complex. It will add another expense to your moving budget.

Extra Costs to Expect
There are many extra costs when you move besides the obvious ones like packing materials and hiring movers.
Some of these smaller expenses include:
Long Carry Fees: Professional movers charge long carry fees if they park their moving truck more than 150 feet from your front door. These fees also depend on the size of your items.
Unpacking Service: This service is ideal for those who don't have time to unpack their belongings or don't want the hassle of doing so themselves. You can pay the moving company to put everything away for you.
Extra Stops: If your move needs stopovers along the way, it will be more expensive than a direct move from point A to B. That's because each time you park, there are extra parking fees. Also, there's extra gas money for the truck involved in these stops.
Stair Carry Fees: If you need help carrying your stuff downstairs, expect to pay an extra fee for this service. Usually, you can negotiate this fee with your moving company ahead of time or see what their price quote says about it.
Elevator Fees: Professional movers will charge you an elevator fee if you live in a house where you must take a long elevator ride. Also, movers must make many trips if the building has a narrow elevator. So, you'll pay more.
Expedited Delivery: If you're moving in less than a week, consider expedited delivery services. The fees vary depending on distance, weight, and shipment size. But this can help ensure that your belongings arrive at their final destination on time and in good condition.
Tipping: Your professional mover has done an excellent job or beyond their duties. Consider tipping them with cash at the end of the move.
Does Insurance Cover the Cost of Moving?
If you have a homeowner's insurance policy, it'll cover some costs associated with moving, but only if they're listed as part of your policy. You should check your policy carefully before buying to see what is included and what isn't. Most of them don't pay for damages to your belongings in transit.
But don't worry, there's moving insurance you can purchase. It can cover damage or losses to your belongings when you're moving. Your items may be at risk of damage or theft during transit. Due to this, a moving insurance policy caters to any setbacks when moving.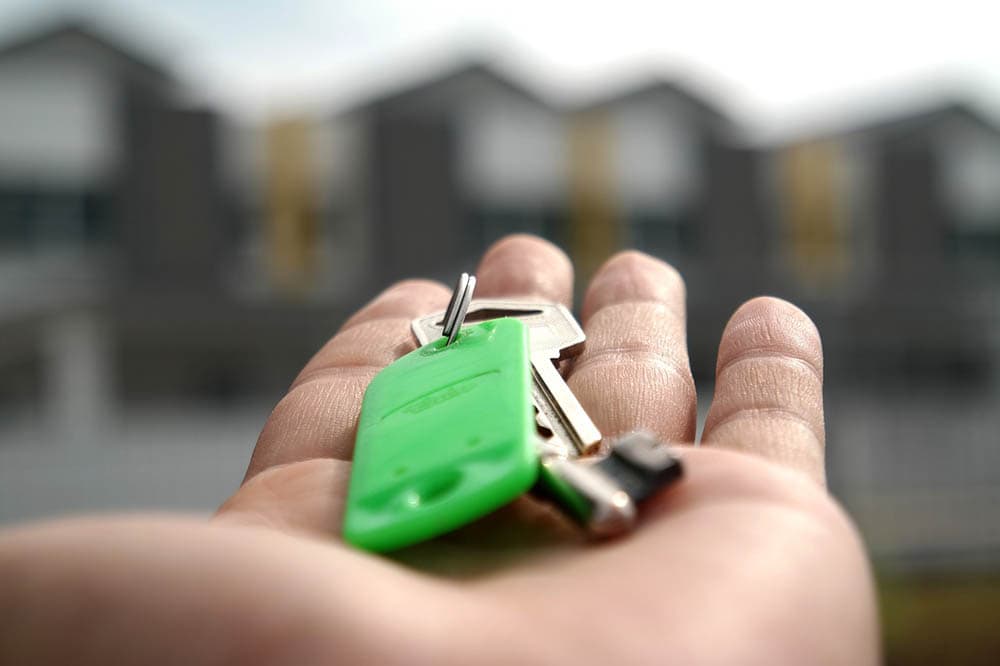 Tips on How to Save when Moving a Two-Bedroom Apartment
Moving can be an expensive endeavor, especially if you're moving items from a large apartment or house. Even though you'll have to pay for your move, there are some things you can do to save money in the process.
They include:
Move in the Middle of the Week: The middle of the week is the cheapest time to move. The weekends are more expensive because movers get more business these two days than during any other part of the week. Plus, there's less traffic on the roads than on weekends when everyone has plans with family or friends. If possible, move on Wednesday or Thursday.
Pack Your Possessions: You can save money by packing your items beforehand. When you hire professionals to pack your things, it may seem like you're saving money, but if you do it yourself, you'll have more control over what goes where and how much space each item takes up in the truck.
Give Away or Dump Old Items: If you want to save money when moving, consider removing old items that are no longer needed. It includes clothes that don't fit or furniture that you don't use anymore. Even if they're in good condition, they take up precious space in your home. They can also make your move more expensive than necessary.
Find Free Boxes: One of the biggest expenses of moving is buying supplies like boxes. Fortunately, there are plenty of ways to get free supplies for your move. You can find packing boxes at your local store.
Use your Suitcases: If you haven't already done so, use your suitcases to pack as much as possible. It'll reduce the number of boxes you need to buy and will make unpacking easier.
Hire Professional Movers only for the Big Items: Hire movers to handle only heavy items if you're on a budget. These include furniture and other appliances.
Ask for Quotes from Several Moving Firms: Moving companies charge by the hour for their services. The more time it takes to move your belongings, the more it'll cost. You can ask for quotes from several movers before hiring one. Some companies will give discounts if you book their services in advance or if you're moving many items.
Conclusion
In a nutshell, moving is never a cheap endeavor. Also, it's not an enjoyable process especially if you decide to do it yourself. Packing and unpacking as well as transporting furniture and boxes can take a toll on your budget and energy levels.
The moving industry is expensive, but there are many ways you can save money when moving. It's crucial to do your research on the best movers and all their moving costs before hiring them.
Understand that all moving companies will not have the same pricing structure. By knowing your options and planning ahead of time, you can potentially save hundreds of dollars.
We hope this guide helps you to figure out moving costs and how they impact your plans.
---
Featured Image Credit: ArtisticOperations, Pixabay