How Much Is Car Insurance in California in 2023?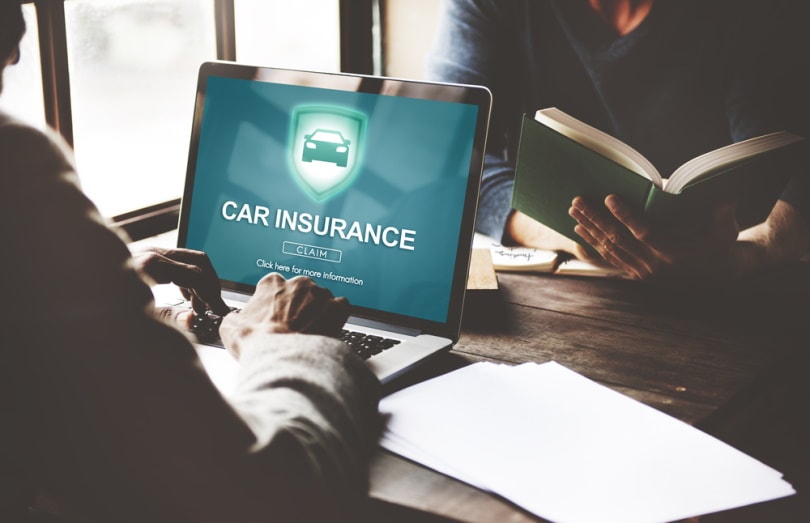 Car insurance is one of the highest monthly costs that go into owning a car. All 50 states require car insurance in order to keep your vehicle road legal. Car insurance costs can range anywhere from $30 per month to $300 per month based on a variety of different factors, including the state you live in.
How much is car insurance in California? How does it stack up against other states? What are the costs of the biggest insurers in California? This breakdown will answer all of these questions and more.
The Average Cost of Car Insurance in California
The average cost of full coverage car insurance comes in at $2,200 per year in California. That breaks down to $184 per month per vehicle for full coverage. Unfortunately, that number is much higher than the average cost of car insurance for the country as a whole. Californians will typically pay $450 more per year for full coverage insurance than the regular American.
The discrepancy in price is due to a number of factors that plague California, including congestion, poor roads, and the number of people that live in the state. California is the most populous state in the United States, meaning there are more cars on the road here than anywhere else. More cars mean more opportunities for incidents on the road, which factors heavily into average car insurance costs. California also has two of the worst cities for driving. Los Angeles and San Francisco are also two of the most congested cities in North America, which increases car costs across the board.
The average cost for minimum coverage car insurance in California is $600 per year. That is only $50 per month, but minimum coverage lacks a lot of protections you might want in case of an accident. Minimum coverage will allow you to keep your car on the road for the least amount of money.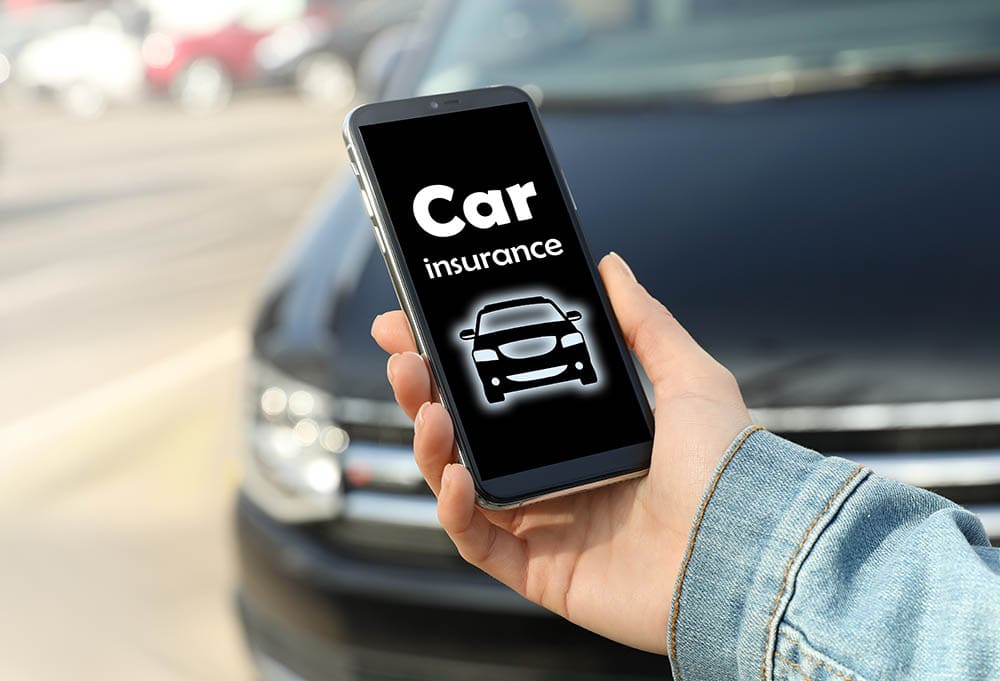 Cost of Car Insurance by Largest Brands
The three largest car insurance companies in California are State Farm, Allstate, and Farmers Insurance. These companies have slightly different costs but represent the lion's share of the car insurance market in America's most populous state.
| | | | |
| --- | --- | --- | --- |
| | State Farm | Allstate | Farmers |
| Minimum Coverage | $735 | $762 | $850 |
| Full Coverage | $2,069 | $2,325 | $2,500 |
| Average | $1,402 | $1,545 | $1,675 |
State Farm has the cheapest minimum coverage costs at $735 per year. This is higher than the state average, but the average minimum coverage cost is dragged down by many budget car insurance companies that simply exist to offer cheap minimum coverage to drivers looking to save money. State Farm also has the cheapest average cost for full coverage and the cheapest average cost overall. That is likely since State Farm is a massive company that offers numerous different types of insurance, which helps to subsidize individual insurance costs.
Farmers Insurance is the most expensive option out of the top three companies, with an average cost that is $275 more than State Farm. Allstate occupies the middle point between the two. All these companies are highly rated, large, and nationally known. However, you might get more expensive rates from State Farm and cheaper rates from Farmers when you put in your individual information, so it is always good to check multiple options before settling on an insurance policy. That is because car insurance rates are affected by numerous different factors. Some factors weigh extremely heavily into the final cost of car insurance.

Things That Will Affect Your Insurance Costs
These are five of the largest factors that will affect your individual car insurance costs. These factors differ from person to person and can cause wild swings in insurance rates.
Age
Unfortunately, age is a factor that you cannot change. Typically, the younger the driver is, the more expensive the insurance rates become. Teenage drivers will have annual premiums that can be double the cost of the average person or more. In California, the most expensive age to insure a driver is 18 years old. An 18-year-old Californian will pay, on average, 2.8 times that of a typical 40-year-old driver. Luckily, the cost drops significantly after a person turns 20 and is no longer considered a teenager. The average cost to insure an 18-year-old driver in California is roughly $6,000 compared to $3,800 for a 20-year-old and just $2,200 for a 40-year-old.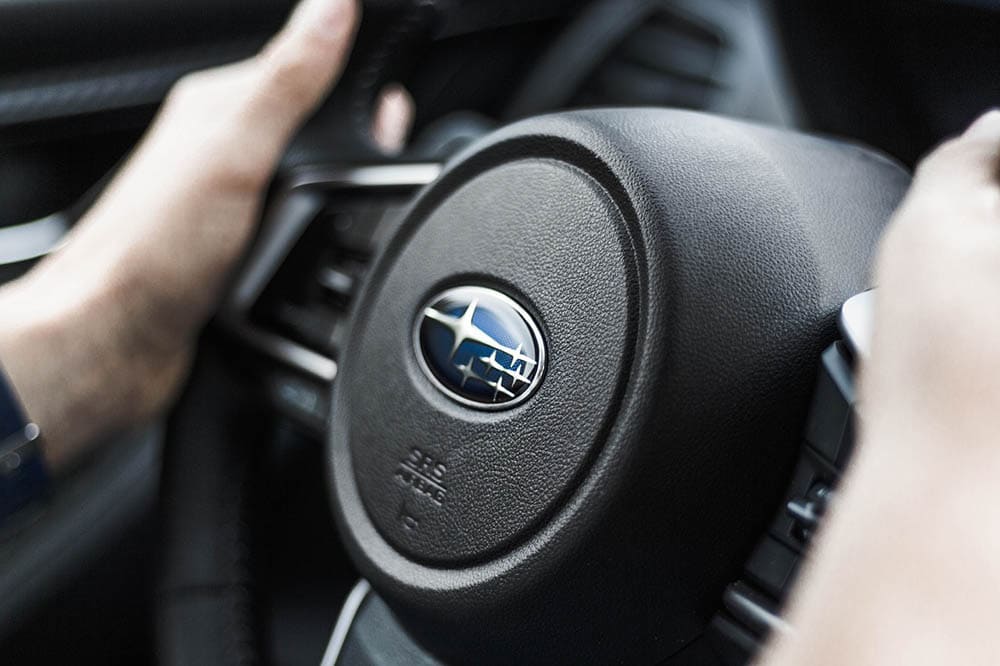 Location
Location can also play a huge role in insurance costs. Some cities have much cheaper insurance rates than others. Rural zip codes typically have slightly lower costs than urban zip codes. However, other factors can come into play. Actuaries will use real-time accident data to calculate risk costs for certain areas. A city that you might think will have lower insurance rates could actually be higher than expected due to higher than average accident numbers. If you are curious, you can put in surrounding zip codes when getting a quote to see if nearby neighborhoods are cheaper or more expensive than your own.
For example, drivers in Los Angeles can expect to pay over 30% more for car insurance than the average Californian due to the size and congestion of the city. On the flip side, San Diego surprisingly has insurance rates that are 10% lower than average. San Diego has a large military population which could play into insurance rates. That means that a person living in Los Angeles will see a 40% increase in premiums compared to someone living in San Diego.
Vehicle
The type of vehicle, as well as how much you drive, plays a big role in insurance costs. Regular vehicles like minivans and sedans will typically have a lower cost than a hotrod. For example, in California, the cost to insure a new Honda Odyssey is nearly half the cost of insuring a new BMW 330i. A car's color can also affect the price. Red cars typically bring in higher costs than black cars. All these factors are considered by the insurance companies when coming up with an individual price.
The average number of miles driven per year also greatly affects the cost. There are low mileage plans that are cheaper than regular and high mileage plans. A low mileage plan typically kicks in if you drive less than 6,000 miles per year. An average plan covers 12,000 to 15,000 miles per year. If you drive more than 15,000 miles per year, you will likely get slapped with a higher cost. The more time you are on the road, the greater the chance of getting into an accident.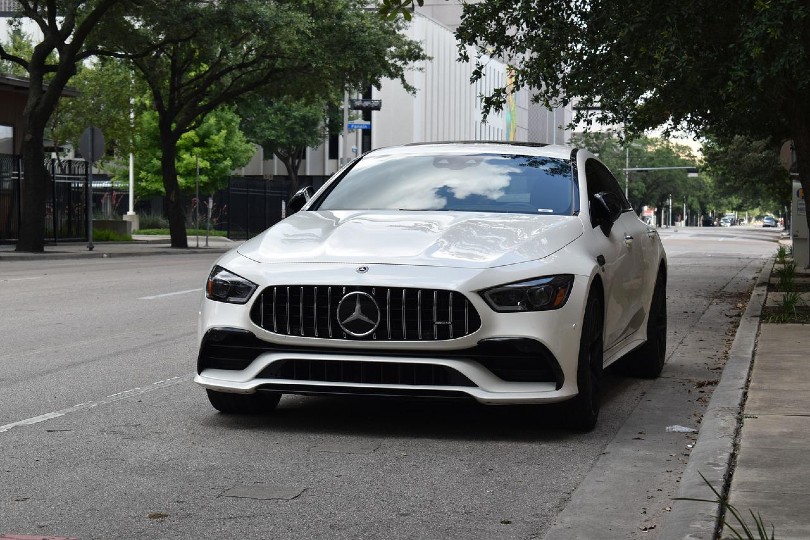 Driving History
Driving history is one of the biggest factors that play into car insurance costs. Any incidents on the road can increase your car insurance rates. Speeding tickets, accidents, and car-related crimes such as a DUI or leaving the scene of an accident will all boost insurance rates by large amounts.
An accident can raise rates by as much as 30% per year. A DUI can double or even triple the cost of car insurance. Some of these increases can be mitigated by following approved paths to clearing your license. Unfortunately, any incident behind the wheel will usually result in a noticeable increase in your car insurance premiums.
Credit Score
A factor that might come as a surprise to some people is their credit score. A person's credit score can greatly affect their final insurance costs. That might sound counterintuitive because credit score has nothing to do with driving, but it can have a big impact on the final price. The state of California has outlawed the use of credit scores as a determining factor for car insurance rates. In this case, your credit score cannot legally affect the final price. However, that is not the case everywhere. In some states, a poor credit score can raise the costs by as much as 50%.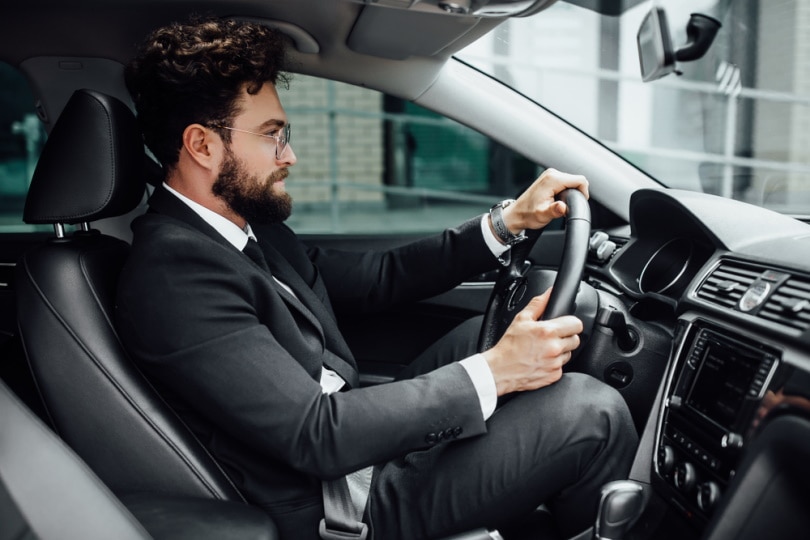 Ways to Save Money on Car Insurance
The easiest way to save on car insurance is to shop around. Getting a large number of quotes can give you a lot of information that you can use to try and save money. Some companies offer discounts for bundling multiple insurance policies together. If you do not want to switch insurers, there are a couple of other ways to help bring down the costs.
One of the easiest ways is to take an approved driving course. Some companies have discounts for people who take a defensive driving course or go to traffic school after an incident on the road. One of the newest ways companies are encouraging safe driving is by allowing them to monitor your driving via an app or chip in the car. These monitoring systems could save you money over time if you are confident in your driving abilities.
Another way to try and lower costs is by changing some of the input factors. You might want to switch vehicles, drive less or move your vehicle's primary location to a cheaper zip code. All of these things can lower costs by anywhere from $10 to $100 per month. If you are a teenager, you might want to wait until you are in your 20s before upgrading to full coverage insurance.
Conclusion
A typical driver in California can expect to pay $2,200 per year for full coverage and $600 per year for minimum coverage insurance. These numbers are higher than the national average due to California's large population and congested cities. Each individual person can expect to receive an individual quote from numerous insurance companies. The final price of car insurance is based on an astonishingly large number of factors that are completely different for each individual. The best way to get a good deal is to shop, shop, and shop some more.
---
Featured Image Credit: Rawpixel.com, Shutterstock