10 Most Expensive Homes in California (with Pictures)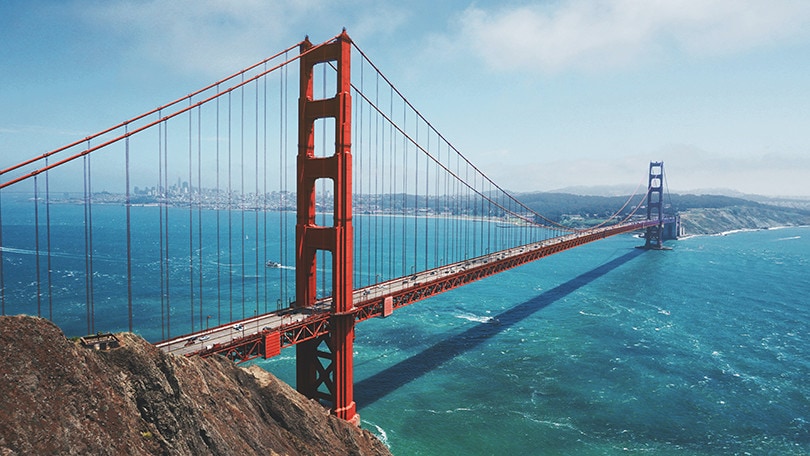 Home to Hollywood actors, politicians, and Silicon Valley techies, California is one of the richest states in the US. It has such a high concentration of wealthy people that some truly outrageous homes would inevitably be in the aptly-named Golden State. Let's check out some of the most expensive homes in California.

The 10 Most Expensive Homes in California
1.

The Spelling Manor: $175 Million
Once home to television magnate Aaron Spelling, the Manor is the single largest home in Los Angeles County, with a dizzying 56,000 square feet. It has a flower cutting room, doll museum, salon, and several rooms dedicated to gift wrapping. The Manor was sold by Spelling in 2011 to Petra Ecclestone for $85 million, who remodeled it and put it back on the market for $175 million.
2.

875 Nimes Rd, Los Angeles: $195 Million
Also called Chartwell, this masterfully crafted limestone home is more than just a house. Situated on 10.4 acres in the middle of posh Bel Air, Chartwell has a wine cellar that holds 12,000 bottles, a car gallery for 40 cars, a 75-foot pool with pool house, and a five-bedroom guest house. As if that's not enough, its location boasts views from downtown to the Pacific and a French chateau-style garden maze.
3.

Hearst Beverly Hills Home: $195 Million
This Beverly Hills house has more than 19 bedrooms within its 50,000 square foot floor plan. It has history, too. It was used in The Godfather, and President John F. Kennedy and his wife once vacationed here. Oh, and the original owner was none other than the legendary publishing magnate William Rudolph Hearst. Even without the floor-to-ceiling windows and arched ceilings, this house is worth a fortune on its history alone.
4.

Yuri Milner's Los Alto Hills Home: $100 million
Russian billionaire Yuri Milner set a record in California for buying the most expensive single-family home ever sold in the U.S. The price? A cool $100 million. The home itself is a French chateau featuring a theater, ballroom, wine cellar, plus indoor and outdoor pools. The real kicker is that Milner had no plans to even move into the home.
5.

67 Beverly Park Court, Beverly Hills: $165 Million
With over nine acres and its own street, this mammoth property reportedly took seven years to construct. It seems worth it. There's a 30-car courtyard, 20,000+ square foot Italian palazzo, 4+ acre backyard, two guest houses, tennis court, and its own jogging trail. With tons of extra land, there could even be room for another giant house on the lot.
6.

Mira Vista: $72.5 Million
Mira Vista is situated on 28 acres of prime Montecito property, with a bright, airy interior inspired by Dorothy Draper. The house itself has 16-foot-high ceilings, numerous fireplaces, intricately carved architecture, and palatial master closets. Outside, the 50-foot-long pool, barn, and horse riding ring offer all the physical entertainment you could want.
7.

Fleur de Lys: $102 Million
Modeled after King Louis XIV's Versaille Palace, Fleur de Lys is a worthy spiritual successor. The 45,000 square foot property has 12 bedrooms, 15 bathrooms, a gym, pool house, spacious theater, and tennis court. It sold for $102 million in cash to a Norwegian billionaire in 2014, making it the most expensive property sale in Los Angeles County at the time.
8.

Sanctuary at Loon Point: $160 Million
Divided into five parcels over a spacious 22 acres, Sanctuary at Loon Point has two separate estates connected by a private road. The homes are Mediterranean-inspired with terracotta–tiled roofs, but what are the insides like? Numerous chandeliers, open floor plans, and ceiling-to-floor windows maximize California's natural sunshine. If it sells for the asking price, this will be the second-most expensive home ever sold in the US.
9.

Warner Estate: $165 Million
Purchased in 2021 by none other than Amazon founder and CEO Jeff Bezos, the Warner Estate is a piece of Hollywood history previously owned by legendary music & film producer (and billionaire) David Geffen. Built by Jack Warner, one of the Warner Bros, this estate has hosted such icons as Howard Hughes, Audrey Hepburn, and other 1930s elite. One of the more striking pieces of art included is a portrait of Warner's wife, painted by Salvador Dali himself! This historic estate is the single most expensive home ever sold in the US.
10.

The One in Bel Air: $141 Million
Known simply as The One, this 105,000-square-foot mega-mansion was listed in 2022 for $295 million but sold at auction for $141 million, which is a song in comparison. The home has no less than 21 bedrooms, 49 bathrooms (who needs that many bathrooms?), and a 360-degree view of LA. But there's more! It has a 30-car garage, a gym, bowling alley, lap pool, hair salon, and juice bar. The developers hoped to fetch half a billion dollars, but it still goes down as the most expensive home ever sold at auction in the US.

Conclusion
California is home to some of the richest people in the world, and even wealthy people across the globe come there to buy some of the most ludicrously lavish homes ever built. From the relatively modest Mira Vista to Bezos's Warner Estate, there's a super-expensive home in California for every type of wealthy person.
See also:
---
Featured Image Credit: Maarten van den Heuvel, Unsplash