How Much Is Car Insurance in Utah? (2023 Update)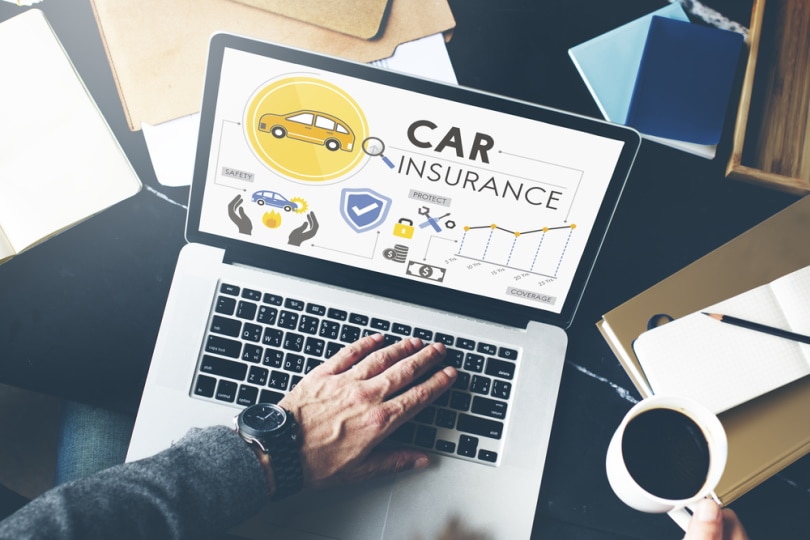 Scenic roadways have always had immense appeal in Utah, but you can add excellent auto insurance rates as another huge benefit for drivers in the Beehive State.
According to the Insurance Information Institute¹, Utah boasts some of the more affordable insurance rates in the country. The state has one of the lowest costs relative to income, and it's perfectly middle-of-the-road in average premiums, ranking number 24 on the 2019 state ranking.
Rates vary based on several individual factors, and insurance companies will rarely provide similar quotes. It's easy to miss out on the best deals or choose inappropriate coverage options without the proper research. We'll help you get maximum value on your next insurance purchase by detailing the cost for auto coverage in Utah this year and what you can do to lock in the lowest possible rates.

The Importance of Car Insurance in Utah
Utah is generally safe to drive in, and many people subsequently benefit from lower insurance costs. According to IIHS statistics, it has one of the lowest fatal car crash rates¹ at 8.4 per 100,000 people. But with 61,475 car crashes¹ in the state in 2021, Utah residents still see their fair share of damage.
Insurance makes the difference when you're involved in an accident. Property repair costs can cost several hundred dollars, even in a minor fender bender. Personal injury costs, including medical bills, loss of income, and pain and suffering, are even more damaging, often costing tens of thousands of dollars. Without insurance to help you make up for losses after an accident, you may have to pay out of pocket.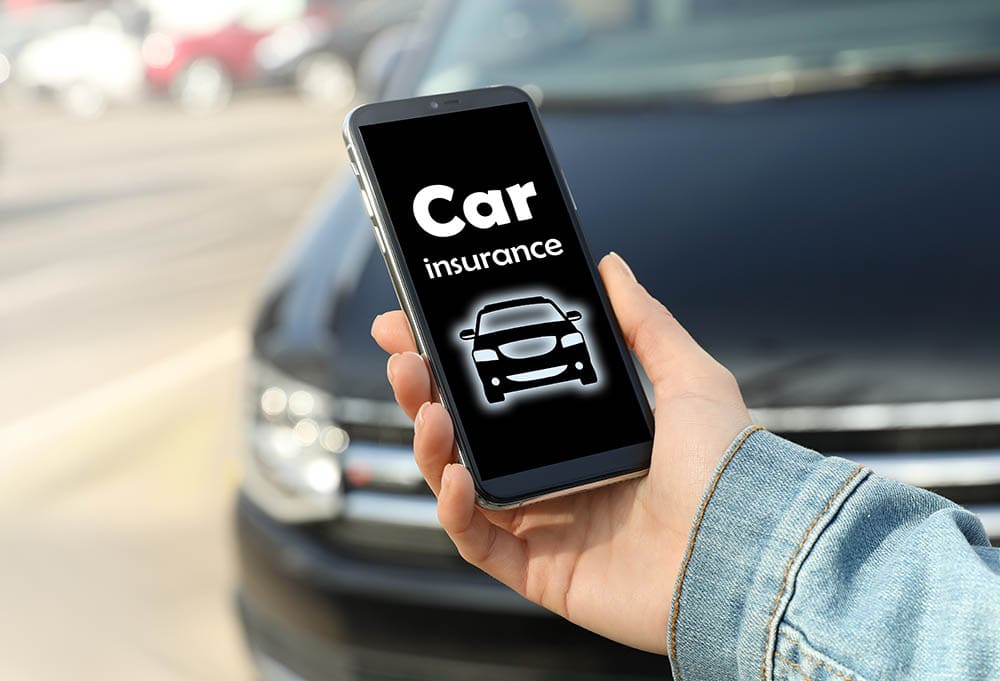 Penalties for Driving Without Insurance in Utah
Minimum insurance is a legal requirement for vehicles operating in Utah, and you can face steep penalties if you don't have adequate coverage. The state maintains an electronic record of updated insurance on all vehicles. If it finds you don't have insurance, it sends a letter asking for proof of coverage, which you then have 15 days to submit.
Driving without insurance is a Class B misdemeanor in Utah. If you don't provide proof of insurance, the court can fine you and suspend your license and vehicle's registration. The first offense requires you to pay a fine of at least $400 and a $100 registration reinstatement fee. A second offense within three years of the first increases the minimum fine to $1,000.
What Are the Minimum Car Insurance Requirements in Utah?
Utah is one of 12 "no-fault" states. The at-fault party's insurance doesn't cover all the ensuing expenses after an accident. Instead, regardless of fault, each party files a claim with their insurance company and pays their medical bills through their personal injury protection (PIP) coverage.
One person can still be at fault in Utah, and drivers can sue the other party for additional medical expenses or pain and suffering. Plus, property damage costs still fall to whoever caused the accident.
To cover all sides of an accident, Utah drivers need PIP coverage alongside bodily injury and property damage liability insurance to pay the other person if they are at fault.
The state's minimum requirements are as follows:
$25,000 bodily injury per person
$65,000 bodily injury per accident
$15,000 property damage
$3,000 PIP
Utah does not require uninsured/underinsured motorist coverage, nor do you need comprehensive or collision insurance if you own your vehicle. If your car is on a lease or a loan, the owner or lienholder often requires higher limits and comprehensive insurance to protect their assets.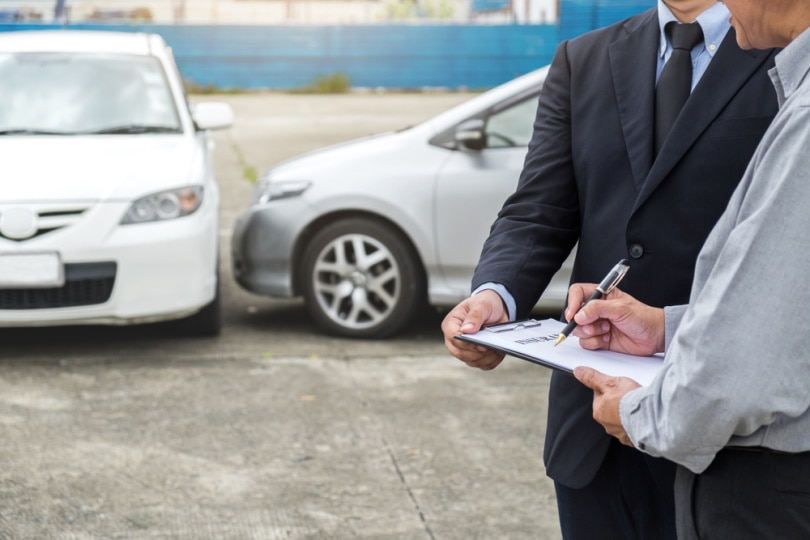 How Much Does Car Insurance Cost in Utah?
Car insurance varies for several reasons, and one of the most impactful is your insurance provider. Shopping around for multiple quotes is crucial, as you can see from the price ranges in our insurance quote sample.
We looked at three major insurance carriers in Utah to see how their rates stack up. Our base profile was for a 40-year-old male driving 15,000 miles annually in a 2019 Honda Accord. We used the Utah requirements for minimum amounts and the following amounts for full coverage:
$100,000 bodily injury per person
$300,000 bodily injury per accident
$50,000 property damage
$3,000 PIP
$500 comprehensive deductible
$500 collision deductible
| | | |
| --- | --- | --- |
| | Annual premium for minimum coverage | Annual premium for full coverage |
| Geico | $683 | $1507 |
| Progressive | $558 | $1078 |
| Esurance | $832 | $1658 |

What Affects Car Insurance Rates?
A safe driving record is one of the most significant factors in determining your car insurance rates in Utah. A single offense, such as a speeding ticket or accident, can raise rates 35–65%, while a DUI can more than double your premiums. But even with a clean record, several other factors can substantially affect your rates.
Age
Young people lead Utah drivers in the number of car accidents, with drivers under the age of 20 accounting for 16,658 crashes in 2021. That's 4,000 more than the next age group (21–24), so it's no surprise they pay more in insurance. Car insurance costs tend to go down until you reach your 70s. It's not uncommon for drivers under 20 to spend 3–4 times more on auto insurance than those over 40.
Location
Insurers view more traffic as putting you at greater risk of an accident. They often charge higher rates in cities or high-risk areas.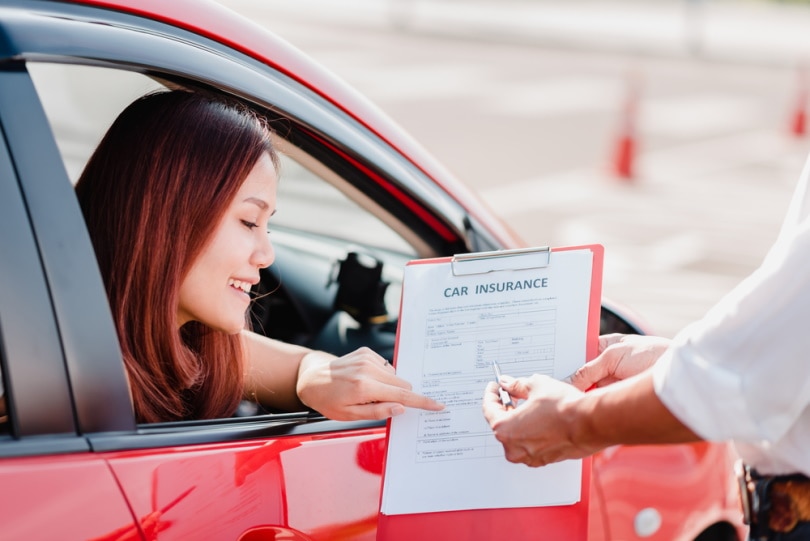 Credit History
Good credit generally indicates reliability on the road. A poor credit score could cause you to pay up to twice as much for insurance as a driver with excellent credit.
Gender and Marital Status
While not as influential, gender and marital status can affect rates with some insurers. For instance, single drivers pay over 5% more than married individuals.

How to Get the Best Car Insurance Rates in Utah
A broad range of factors means you have several ways to adjust your insurance rates. But before you rush off and get hitched to save $50 on your annual premiums, follow these simple and effective tips to cut your insurance costs:
Compare at least three insurance quotes
Review your rates every 6–12 months, especially if you have traffic violations that may fall off
Ask about discounts such as multi-car, student driver, or driver's education course price breaks
Raise your deductible to an amount that you can comfortably pay out of pocket
Pay your premium up front if you can
Always factor insurance into the cost whenever you purchase a vehicle. Newer and nicer cars cost more to insure, so shop quotes on your desired vehicle before purchasing to ensure your total car costs work within your budget.

Conclusion
A decent standard of safety on the road has given Utah drivers the benefit of lower-than-average insurance premiums. But like every other state, Utah requires that everyone have auto coverage, and shopping around can save you hundreds of dollars each year. Guarantee the best rates by comparing multiple quotes, researching discounts, and, most importantly, driving safely.
Related Reads:
---
Featured Image Credit: Rawpixel.com, Shutterstock