How to Prep Your House for Airbnb: 12 Crucial Steps
Airbnb has emerged as a lifesaver for tourists who were tired of choosing between sketchy hotels and expensive motels. The platform allows people to list their home as a vacation or short-term rental, allowing tourists to find a way to live between locals easily. The best part? Airbnb has various price options, so you don't have to worry about the money.
Not only for tourists, but Airbnb can also be a side hustle for homeowners to make some extra bucks. Regardless of the size of your home, you can easily list it on Airbnb as a rental. But you have to check a few boxes to be sure that your house is fully prepared for the guests.
Preparing your house for Airbnb includes decluttering, cleaning, maintenance, etc. Your home is more likely to gain high guest ratings if you take care of all these things before the listing. Here are 12 crucial steps to prepare your house for Airbnb:

The 12 Crucial Steps for Prepping Your House for Airbnb
1.

Decluttering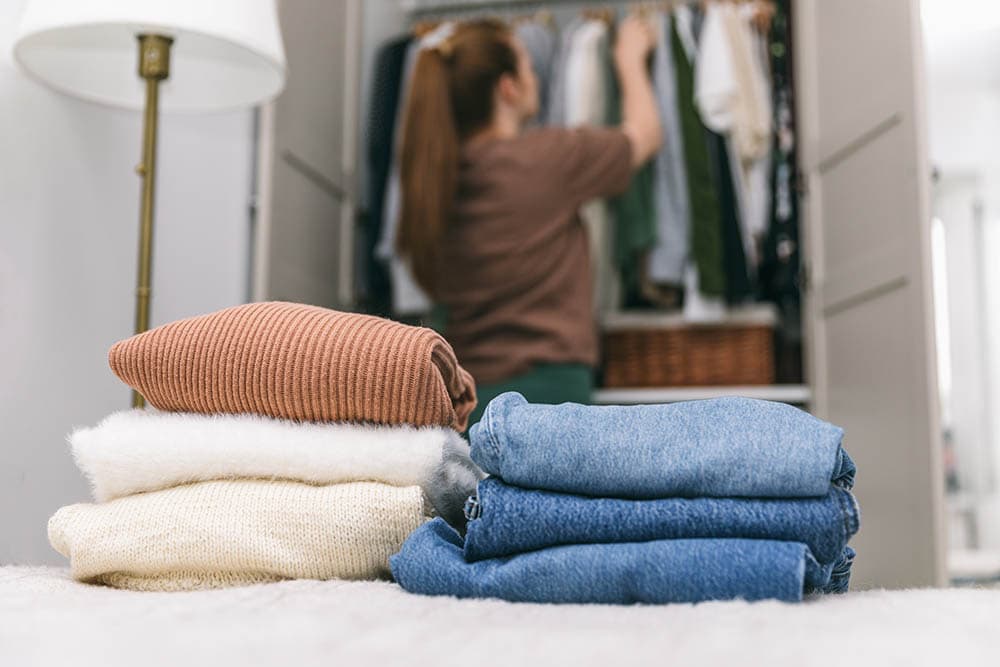 The first step to making your house look prepared for Airbnb is decluttering it. This includes removing your valuable items such as jewelry, unused furniture, house bills, newspapers, clothes, etc. You can stack these things in one designated room or move them to a storage unit.
Decluttering your bedroom and living area allows guests to estimate the actual size of your home. Remember, decluttering doesn't mean removing all your things. Instead, you can leave your photos and art on the walls. Doing so will not only make your home look more welcoming, but it will also remind your guests that they are staying in someone else's place.
---
2.

Deep Cleaning
The next step is to clean your home. Think: "Why would someone want to live in an untidy and messy home?" So, make sure to deep clean every room in your house, including the attic and the basement. Don't forget to clean the light fixtures, baseboards, blinds, floors, and walls.
Next, check your trash can and see if it is taken out. While in the kitchen, touch the counters, tables, and doorknobs and check if there's any dust on them. If so, sanitize them thoroughly. A clean home is more likely to be competitive and get good reviews on Airbnb.
---
3.

Do Regular Maintenance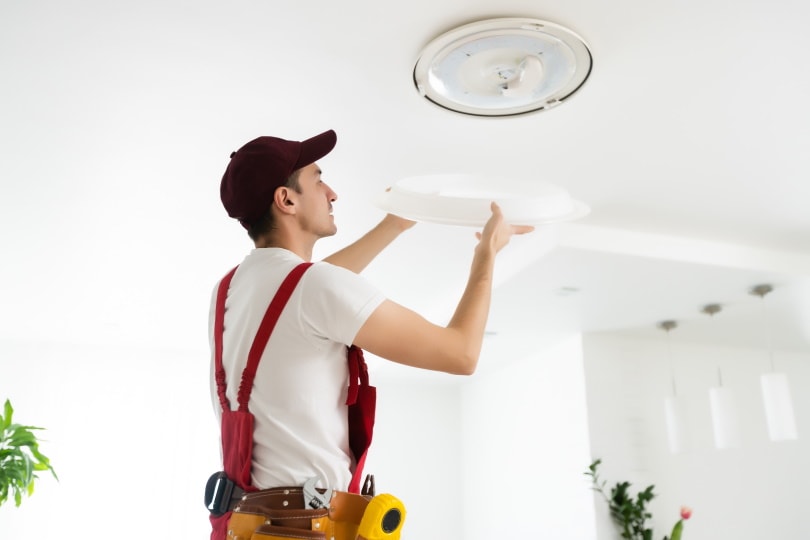 Houses require regular repair and maintenance to stay up to date. Start by checking the light fixtures and making sure that all of them are working. Next, clean your windows inside out to remove stubborn dirt and grime.
Many people forget to clean their air filters, but you shouldn't do that. Hire professionals for an HVAC system check-up and air filter replacement. Now, head towards your kitchen and bathroom and check under and above the sinks. If you see any leaks, fix them immediately, and ensure all drains are clog-free.
Lastly, go outside and check your swimming pool filter and skimmer and ensure they both work.
---
4.

Emergency Preparations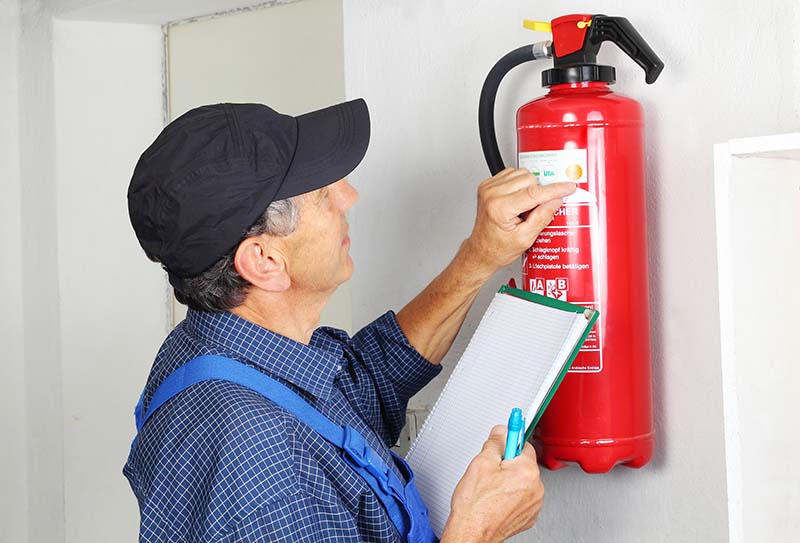 Every home should have the necessary supplies and equipment to encounter emergencies. While no one can prevent disasters and emergencies, staying prepared for such situations is always a good idea. For instance, place a fire extinguisher in an easy-to-find spot in your home.
You should also add a first aid kit to your home. Next, install carbon monoxide detectors and alarms on different levels of your home. You should also put shovels and ice melt in the areas where snow accumulates the most.
Lastly, ensure your home has enough flashlights, batteries, radios, and food to help your guests easily spend severe weather. Just make it easy for your guests to live in your home.
---
5.

Improve Curb Appeal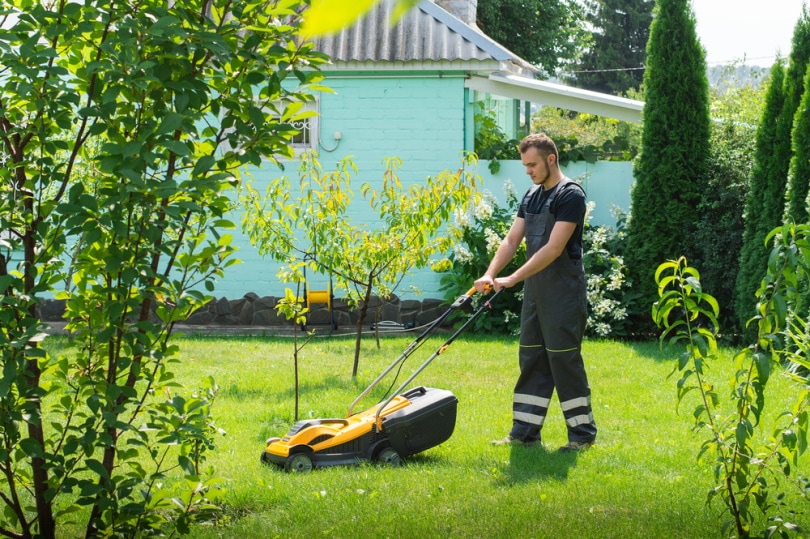 Curb appeal is vital to attract guests to your property. So, you should also focus on the outside of your home and see if your lawn needs mowing or trimming. If it does, trim the bushes a little and add fresh mulch to the planting beds in the garden.
You can also make your home's outside more appealing by planting fresh flowers. You can also give a fresh coat of paint to your home's exterior and add attractive lighting around the walkway. Don't forget to make your driveway and walkway visible!
---
6.

Include Kitchen Essentials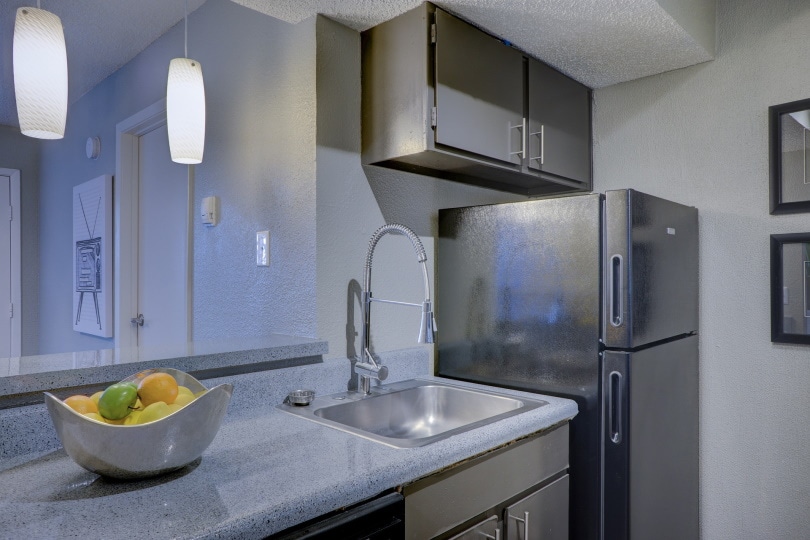 Most people love Airbnb rentals because they get a fully equipped kitchen with them. So, focus on this step when preparing your house for Airbnb and stock your kitchen with cooking essentials. This includes utensils, oven mitts, dish towels, cutting boards, and common spices and condiments.
For bonus points, you can add silverware, plates, bowls, and cups to the kitchen according to the number of guests. Next, check all your kitchen appliances and ensure they work properly and safely. This means testing the microwave, oven, coffeemaker, dishwasher, and refrigerator.
---
7.

Make Your Living Room Relaxing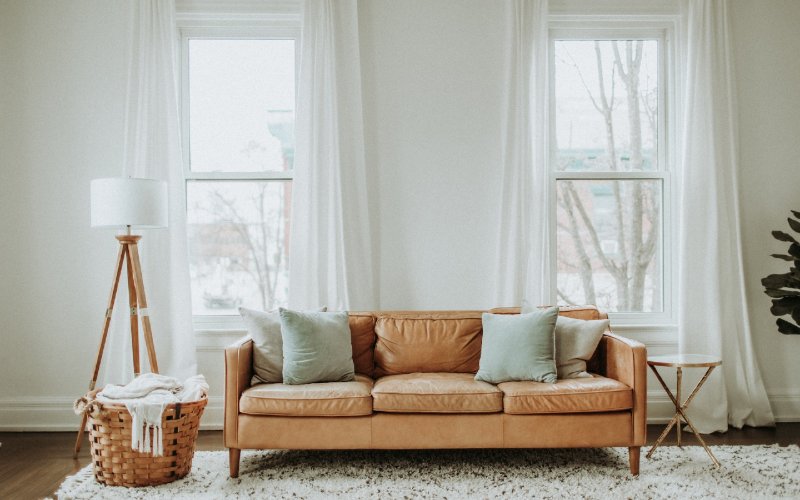 The next step is to enhance the wipe of your living room. Make the space more relaxing and cozy to allow your guests to relax after a long, tiring day. Fill your living area with comfy couches, oversized chairs, and loveseats.
You can also add a coffee table, calming lights, and many cushions and pillows in your living room. If your living area has a TV, you can throw a few snuggly blankets for movie nights.
---
8.

Offer Wi-Fi
Wi-Fi is one of the highly demanded features of Airbnb rentals. You can offer free internet access to your guests to stand out from the competitors since many still don't provide such services.
You can also expand your rental pool with businesspeople and freelancers who need access to the internet for their work. Besides Wi-Fi, you can also include a TV with cable service or a smart TV to allow your guests to watch their favorite movies instantly.
---
9.

Make Cozy Bedrooms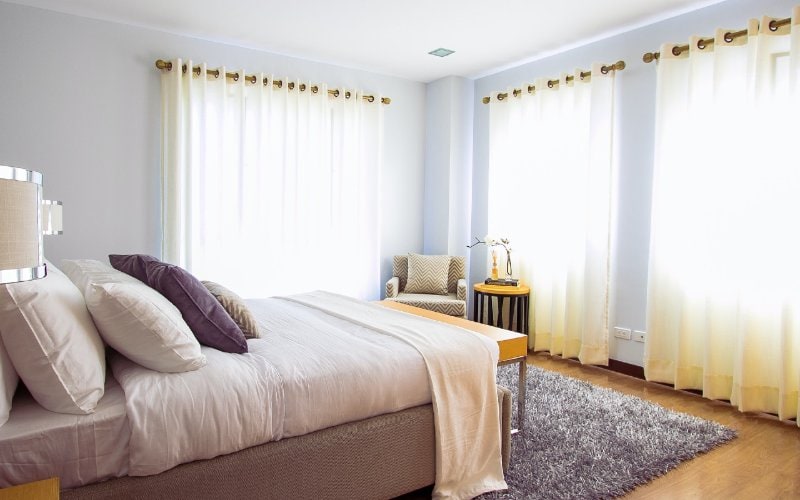 The next step is to make your bedrooms cozier and more inviting. This way, your guests will sleep tight and have a refreshing start to the day. First, add a durable memory foam mattress to your bed and ensure it has a strong headboard. Then, put nightstands close to the bed and place clocks and lamps on them.
You can install blinds and blackout curtains if your bedroom window gets strong natural light. This will allow your guests to manage the bedroom's lighting according to their choice.
You should also ensure that your Airbnb guests have enough clean linens. So, when preparing your bedrooms, include all the essentials in them. These include top sheets, pillowcases, and fitted sheets.
Provide extra towels, wash clothes, and hand towels if your room has an attached bath. This way, your guests can easily use them whenever they need them.
---
10.

Manage Toiletries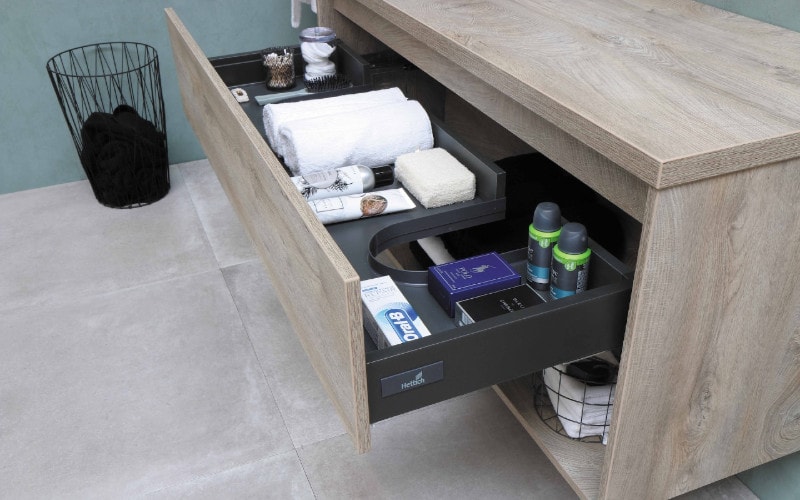 When grooming your bathroom, you should also manage the toiletries. While bath towels or linens are necessary, toilet paper, hand soap, body wash, shampoo, and facial tissues are equally crucial. You can also include razors, toothpaste, hair dryers, or straighteners to give your guest extra care.
---
11.

Prepare the Laundry Room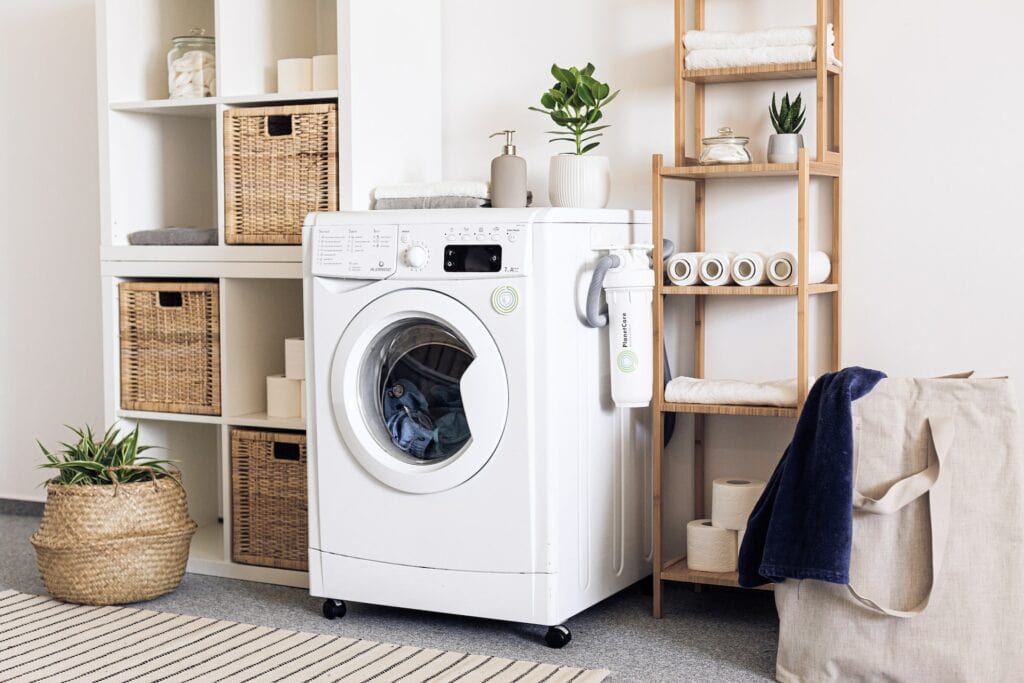 Besides the kitchen, the laundry room is another feature that makes Airbnb an attractive option for tourists. If your home has a spacious laundry room, you'd need to prepare it for the rental.
First, check your detergent section and fill it up if it's empty. Then, move to the ironing section and see if it has all the essentials.
---
12.

Make House Rules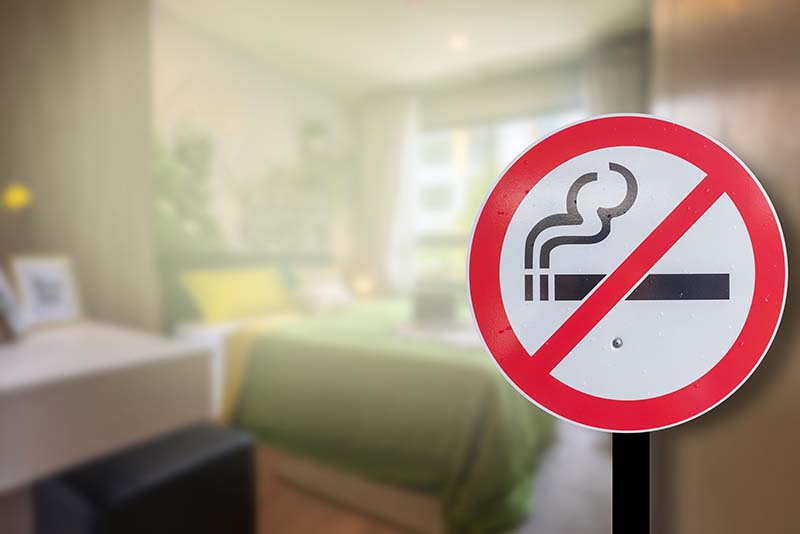 As you move forward to list your house on Airbnb, think about creating house rules to be sure that your house is in safe hands. The best way is to make a binder with all the rules and information about your home. It could include a smoking policy, pet rules, the number of guests at a time, etc.
You can also help your guests use the appliances in your home. For instance, many people need help with using the AC and heating systems, TV, and security system and finding the right Wi-Fi connection. So, you can help them by adding notes nearby.
You can also inform your guests about the nearby grocery stores, gas stations, restaurants, and popular sites. Be sure to leave your contact number in an easily accessible area, so your guests can contact you anytime.

Conclusion
Airbnb is one of the most popular ways to rent a house in any country. While it is helpful for tourists, it is equally essential for homeowners to list their homes and make some extra money.
If you want to list your house on Airbnb, you must ensure that it is well prepared for the guests. It is the only way to have an edge over your competitors and gain high ratings on Airbnb. So, declutter, clean, and maintain your home and ensure it has all the essentials one needs.
---
Featured Image Credit: Spacejoy, Unsplash