Does Airbnb Allow Pets? What You Need to Consider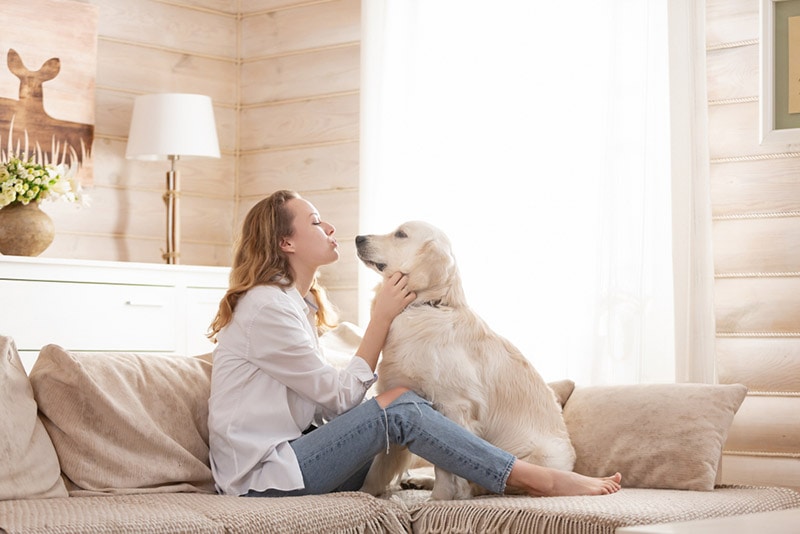 Airbnb is a great way to travel. You can stay in people's homes all over the world, and it's often cheaper than staying in a hotel. But what about when you want to bring your furry friend along with you? Does Airbnb allow pets?
Well, yes and no, depending on the Airbnb in question. Airbnb has been known to be pet-friendly in some cases, but there are a few things you need to consider before booking. Here, we'll discuss whether Airbnb allows pets and what you need to do if you're bringing your furry friend along on your next trip!

Airbnb's Pet Policy
Airbnb's general stance is that Airbnb hosts can decide to accept pets at their own discretion. Hosts can charge a pet fee to cover the costs associated with hosting a pet. In turn, the hosts must create a pet-friendly space and update their listings accordingly.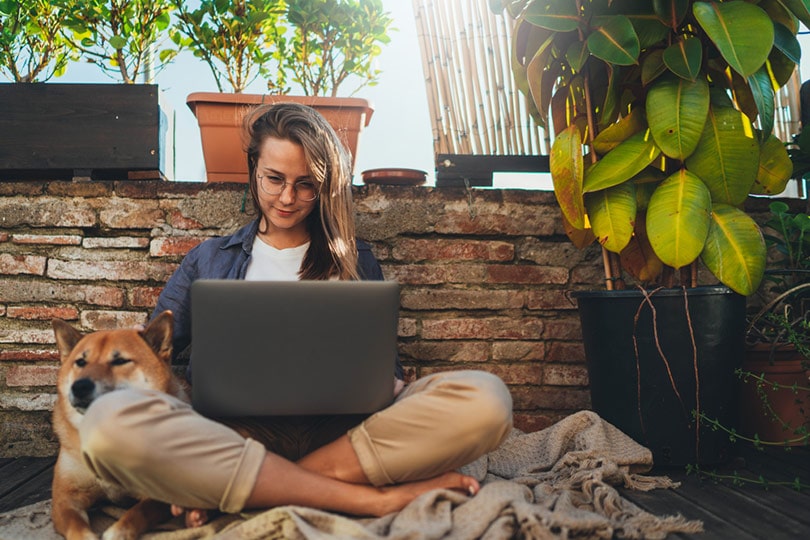 The 3 Things to Know About Taking Your Pet to an Airbnb
There are a few things you should know before booking an Airbnb for you and your pet. This will ensure that the Airbnb owner is comfortable hosting your pet and that you and your furry companion can have a comfortable stay. They include the following:
1.

Not All Hosts Allow Pets
First, not all Airbnb hosts allow pets. Some Airbnb owners prefer not to have pets in their homes at all, and that's totally fine. If you're looking for a pet-friendly Airbnb, make sure to double-check before booking.
The platform allows you to filter listings to only display hosts that allow pets. This makes it a lot easier to find pet-friendly Airbnb listings.
---
2.

You May Have to Pay an Additional Pet Fee
Most Airbnb hosts will charge an additional pet fee to cover the costs associated with hosting a pet, such as extra cleaning and potential damage. The amount of this fee varies from Airbnb to Airbnb, but you'll usually be able to find it in the listing's description or rules. Make sure to read through the Airbnb listing carefully before booking so that you can budget for the pet fee.
---
3.

Some Hosts Only Allow Specific Pets
Some Airbnb hosts will only allow specific types of pets. For instance, some Airbnb hosts may only allow cats or small dogs. This is usually noted in the Airbnb listing, so make sure to read through it carefully before booking. Some Airbnb listings may also have breed restrictions, only allowing certain breeds in the Airbnb.
---
4.

You May Have to Follow Additional Rules and Requirements
In addition to Airbnb's pet policy, hosts can also set their own rules and restrictions for pets. This could include anything from not allowing animals on furniture to requiring pets to be crated when left alone in the Airbnb.
Make sure to read through any specific requirements or rules that a host has set before booking an Airbnb with your pet. This will ensure that everyone is comfortable and happy during your stay!
---
5.

Some Hosts Can Make Exceptions
If you don't find any Airbnb listings that allow pets, don't worry! Some Airbnb hosts may be willing to make an exception for your pet if you contact them directly and explain the situation. It never hurts to ask, so reach out to a few Airbnb hosts and see if they're willing to make an exception. Some might charge you an additional fee, but it'll definitely be worth it.

How to Find an Airbnb That Accepts Pets
If you're planning to travel with your pet, you'll want to take a few extra steps to make sure you can find an Airbnb that is pet-friendly. Follow these tips for finding the perfect Airbnb for your pet.
For PC Users
Visit the Airbnb website on your Mac or Windows PC
Enter your stay details, including the location, dates, and number of guests, then click the "Search" button
On the top-left corner of your screen, click "Stays" to display vacation rentals and not experiences
When the results show, click "more filters" at the top of the screen
On the new dialogue box, scroll down until you find "House rules" and check the box next to "Pets allowed"
Pick an Airbnb from the filtered list provided and book your stay
For Mobile Devices
Open the Airbnb app
Search the location in the search bar at the top and tap on the location
On the top-left of the next screen, tap "Stays"
On the next screen, tap "Filters" and then scroll down and tap "House rules"
Check the box next to "Pets allowed," then tap the back button
The app should now only show listings that allow pets
Find a suitable host and book your Airbnb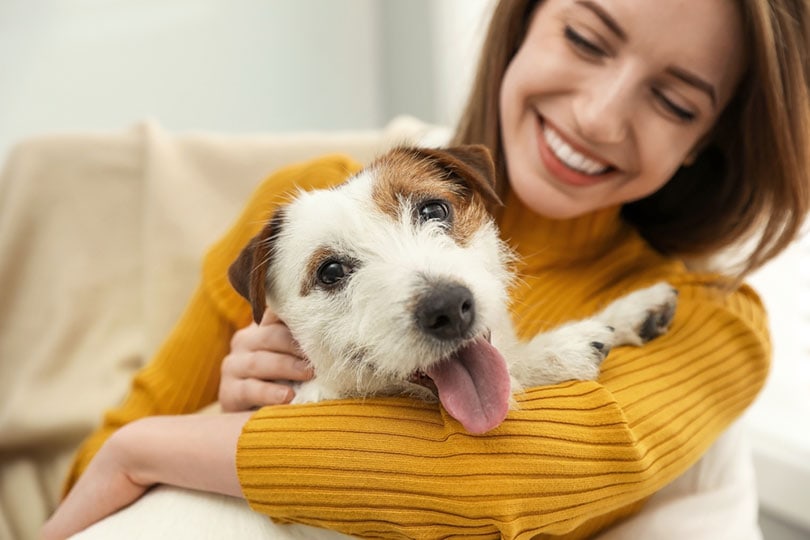 What Is the Average Airbnb Pet Fee?
The average Airbnb pet fee varies from Airbnb to Airbnb. Some Airbnb hosts will charge a cleaning fee, while others may charge a per night or per pet fee. The pet fee charged depends entirely on the host in question. You can usually find the specific pet fee in the Airbnb listing's description or rules section.
Some factors that may influence the pet fee include:
Type of pet
Number of pets
Size of the pet
Some hosts charge upward of $100 for the pet fee, while others charge close to nothing. However, you should expect to pay about $25 per pet. Don't forget to explore your options and pick a host that fits your budget.
What If My Pet Causes Damage?
Accidents happen, and Airbnb's Host Guarantee provides secondary insurance for up to $1,000,000 in coverage for damage caused by Airbnb guests. However, this guarantee does not cover pet-related damages though, so make sure that you take extra care if you're bringing your pet along.
Airbnb also recommends that hosts purchase a separate policy to protect against pet-related damages. If your pet damages anything in the Airbnb, contact the host ASAP and report the damage. The host should then send you a payment request and the receipt for the damaged item.
If the item is damaged beyond repair, you'll have to replace it. If there's a possibility for repair, Airbnb suggests offering to pay for the cost of repairs.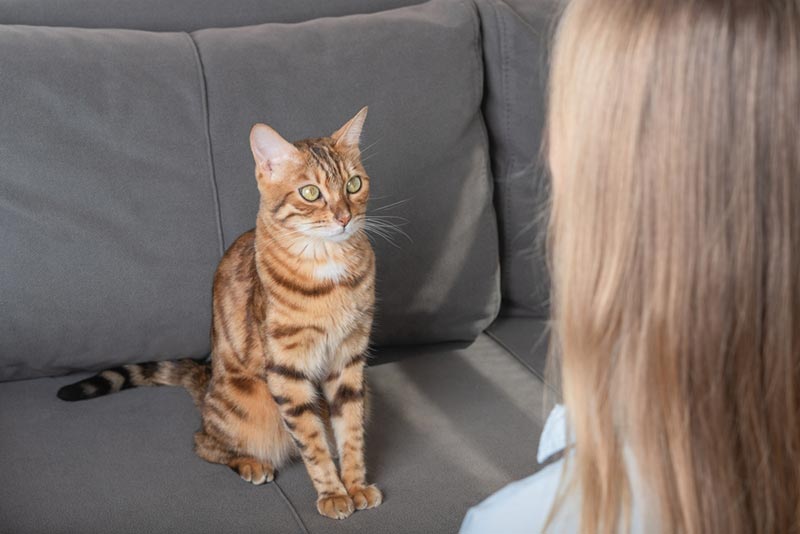 What If I Sneak My Pet Into an Airbnb?
It's never a good idea to sneak your pet into an Airbnb, even if you think the host won't find out. Airbnb takes this very seriously and may deactivate your account if they discover that you snuck a pet in.
Plus, it's not fair to the Airbnb host who has to clean up any pet-related messes. Of course, there's always the argument that your pet is house-trained and well-behaved. While that may be true, you still have no right to impose your pet onto the Airbnb host without their consent.
Remember, most guests are allergic to pets, and Airbnb hosts usually have a strict no-pet policy for this reason. Plus, you're not the only guest Airbnb hosts have to think of; Airbnb hosts also want to make sure their future guests will also feel comfortable in their Airbnb. So, make sure to respect the host and find an Airbnb that allows pets.

Have a Comfortable Stay With Your Pet
Navigating Airbnb pet policies can be tricky. But, with the right knowledge and resources, it's possible to find an Airbnb that welcomes pets and their owners. We hope this post has given you all the information you need to have a comfortable stay with your pet.
---
Featured Image Credit: GingerKitten, Shutterstock