Hyundai vs. Toyota: Comparing Quality, Style, and Sales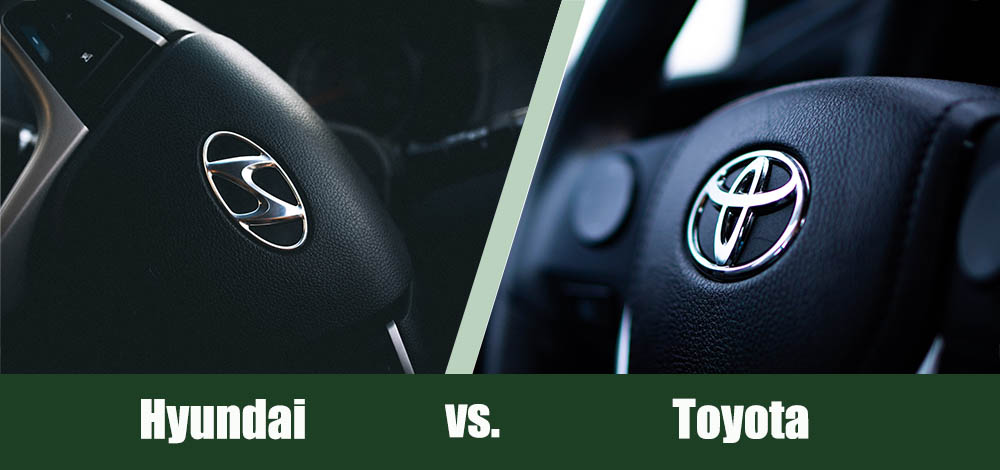 It's no secret that Toyota has been the world-renowned leader in automotive manufacturing for many years. On the other hand, Hyundai is known for its affordable yet stylish vehicles. Both Hyundai and Toyota are two of the world's best-selling vehicles.
These two brands are constantly competing with each other. Each brand has its strengths and weaknesses. Both have a long history of producing vehicles that people love, but they differ in a few areas. We'll compare Hyundai and Toyota in quality, style, sales numbers, and other outstanding features in this article.
Review Summary
Hyundai and Toyota are the world's top automakers. They produce passenger cars, SUVs, and minivans across all price ranges. Hyundai is a South Korean brand that has been around since 1967. It is known for its affordability, but it also has some higher-end models with spectacular designs. If you're on a budget but need a vehicle with many outstanding features, go for Hyundai.
Toyota is a Japanese brand that has been around since 1937. It has a reputation for reliability, longevity, and many fuel-efficient models. Both brands are available in the United States and worldwide. Both are committed to innovation, which has helped them stay relevant in an increasingly competitive automotive industry. Also, they are famous for their affordability and reliability.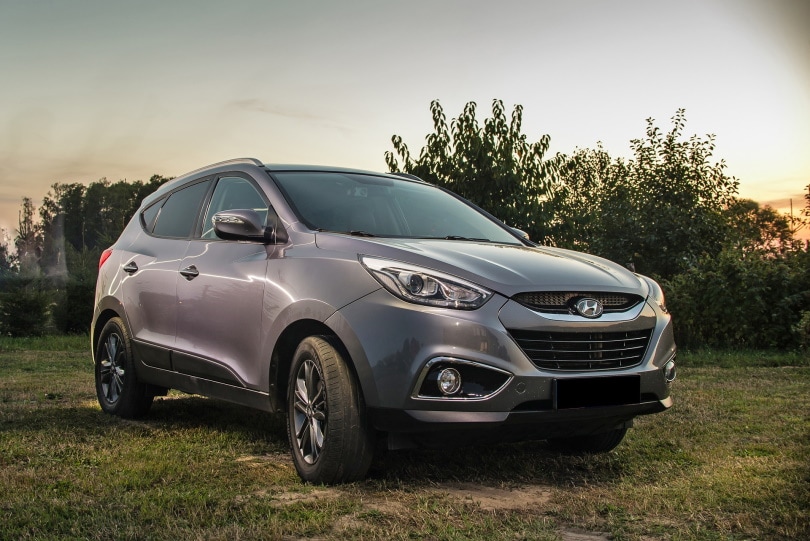 At a Glance
Hyundai
V6, V8, and four-cylinder engines
5, 7, and 8-passenger SUV options
Maximum cargo volume of 86.4 cubic feet
A maximum towing capacity of 3,500 to 5,000 pounds
Fastest model—Hyundai Genesis (240km/h)
7-speed double-clutch transmission in the latest model
Most powerful model—SONATA N Line (290-horsepower)
Toyota
Four-cylinder, V6 engines and V8 or a V6 engine for large models
Seating capacities of 5, 7, and 8 passengers
Maximum cargo volume of 120.1 cubic feet
A maximum towing capacity of 3,500 to 10,200 pounds
Fastest Model—2020 Toyota Supra (249km/h)
Continuously Variable Transmission (CVT) in the latest model
Most powerful model is Toyota Tundra Limited (381 horsepower)
Overview of Hyundai
Hyundai is one of the world's largest auto manufacturers, making a wide range of vehicles. The Hyundai family includes everything from subcompact cars to high-end sports cars. One of the most interesting things about the company is how fast it has risen to the top of the automotive world. Here are several outstanding features of Hyundai cars.
Quality
Hyundai cars are known for their quality, which is why people love to drive them. Besides, Hyundai has won many awards for the quality of vehicles it has produced over the years. The company places a high priority on ensuring that its cars run efficiently. That way, consumers can feel comfortable driving them. Many consumers have had Hyundai cars for decades and continue to drive them every day because of their reliability.
Style
Hyundai has built a reputation for being one of the best car companies when it comes to styling their vehicles. They are known for offering some of the most stylish cars on the road today. They emphasize safety and performance without compromising comfort. Hyundai has many styles that comprise hatchbacks, crossovers, minivans, and station wagons.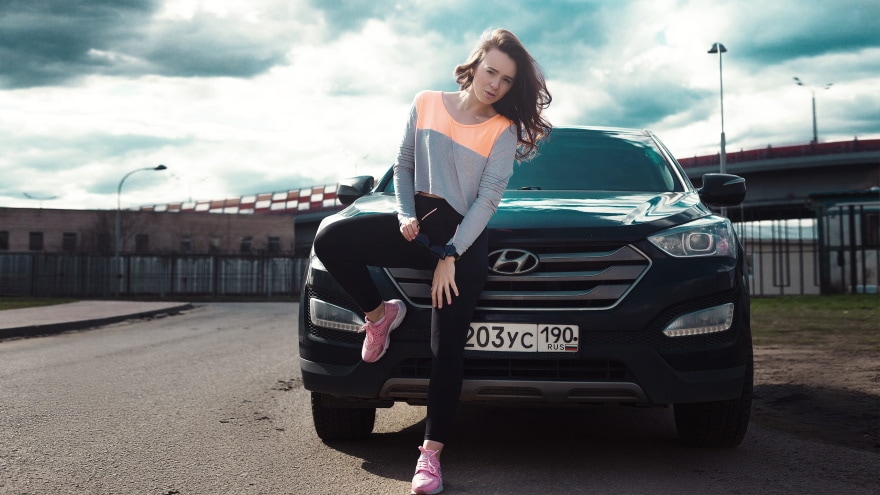 Sales
Hyundai sales have been soaring in recent years. So, it's no surprise that the automaker is introducing new models for a broad range of buyers. Its mission is to build cars that are more than just transportation.
Engine and Transmission
Hyundai cars come with three or four-cylinder engines, and some models also have all-wheel drive. The engines are efficient and provide enough power for city driving and excellent fuel economy.
Safety Features
Safety features are crucial to many drivers. All Hyundai vehicles come with airbags for both drivers and passengers. Each model also includes side curtains for added safety in case of an accident. Anti-lock brakes are included in select models. Also, they have traction control to keep you from slipping on icy or wet roads.
Hyundai also offers blind-spot monitoring. It uses an infrared camera to warn you when a car moves into your line of sight from behind. Blind-spot monitoring is helpful for people who live in cities where many cars are moving at once.
Hyundai also has a Lane Departure Warning (LDW) that uses forward-facing radar and sensors to determine whether your car is about to drift out of its lane. If so, it will sound an alarm that tells you to pay attention.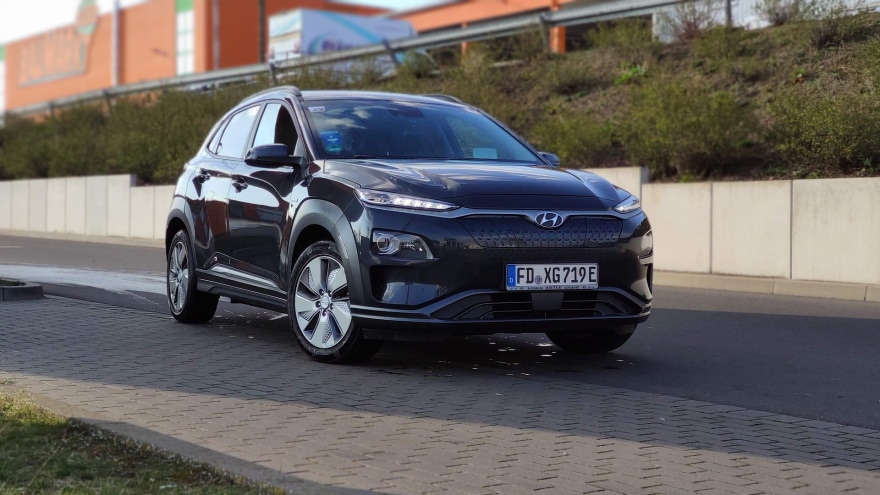 Fuel Economy
Hyundai is among the most fuel-efficient vehicles on the market today. The newest Hyundai models get an average of 40 miles per gallon. This fuel economy saves consumers money at the pump and reduces pollution.
Pros
Affordable
Excellent safety ratings
Excellent warranty coverage
Spacious cabin
Excellent gas mileage
Comfortable seats
Cons
Limited interior space in some models
Has a low side-impact crash rating
Overview of Toyota
Toyota is the premier auto manufacturer. They have many reliable, safe, and high-performing models. There's a lot to love about Toyota, from cars like the Camry to the 4Runner SUV to Tundra pickups. Here are several notable features of Toyota vehicles.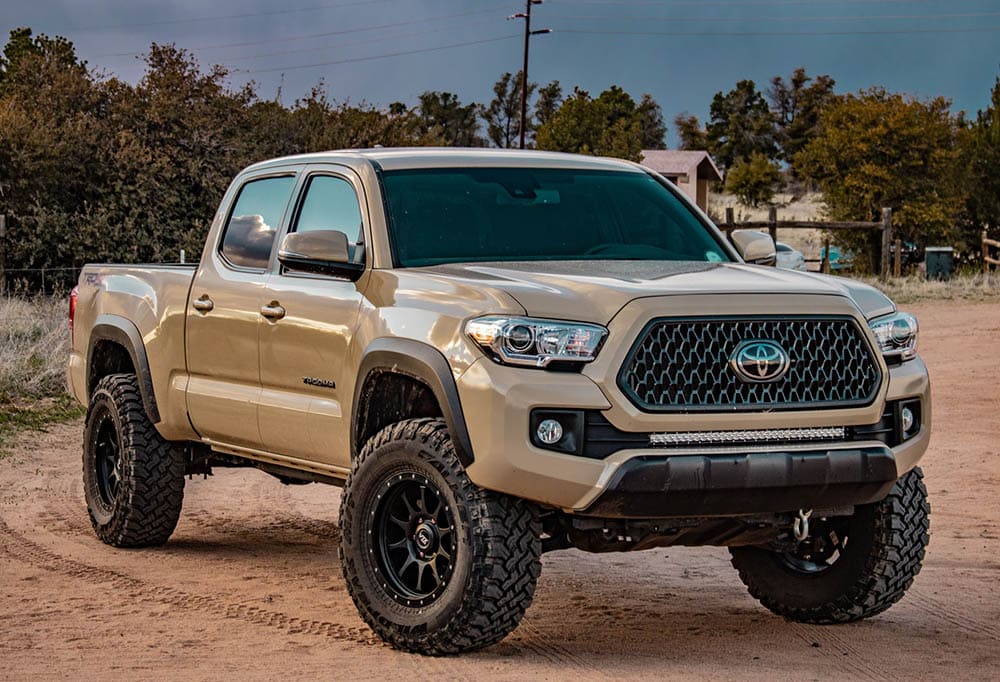 Quality
Toyota is the world's biggest automotive company. Its reputation for quality stretches right across every market sector. It sets the company apart as a global leader in car manufacturing. If quality is crucial to you for your next car, this is the brand you should be thinking about.
They have built a reputation for producing reliable, high-quality vehicles that last for many years. When you buy a new Toyota, you make a smart investment in your future. Whether you want a family sedan or a sporty coupe, Toyota has something in its lineup for you.
Style
Toyota cars are available in a wide range of models and styles. The company also makes many crossovers, SUVs, and pickup trucks. You can find a Toyota model that suits your needs, no matter what you're looking for. There's something for everyone.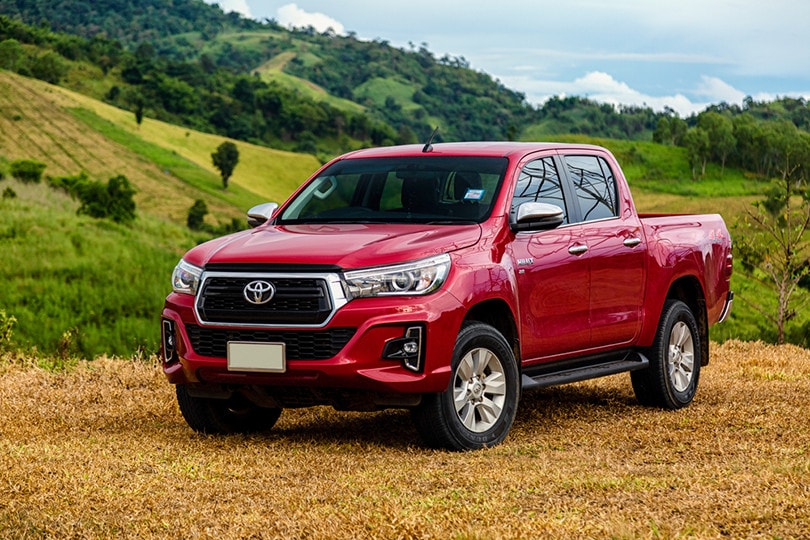 Sales
Toyota is the world's leading car manufacturer in terms of sales. Its prowess is well reflected in its vehicle lineup. The brand has grown from a small Japanese automaker to a global giant selling cars worldwide. Toyota has several models that are experiencing significant growth in sales, including SUVs and crossover vehicles.
Engine and Transmission
Toyota's vehicles have a reputation for reliability and performance. That's why they have maintained their popularity over the years. Most of their cars have four-cylinder engines that can power the car while still being fuel-efficient. The engines range from 1.5 to 3 liters. Their transmissions include a continuously variable, automatic, and manual transmission.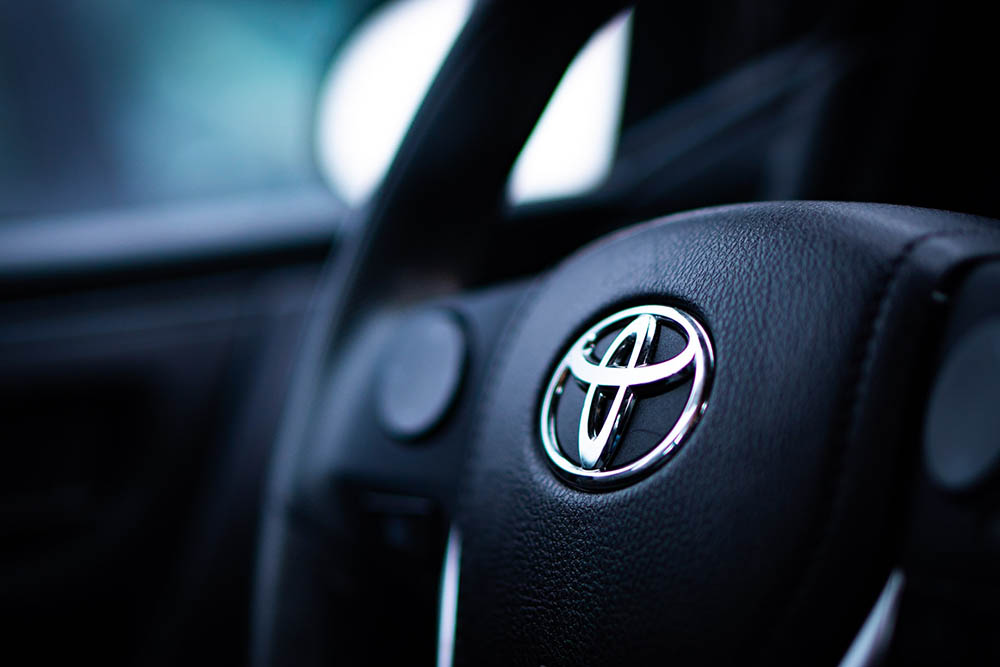 Safety Features
Almost all Toyota's vehicles come with Toyota Safety Sense, an advanced suite of features. It includes lane departure warning and assistance, adaptive cruise control, and pedestrian detection. Also, it includes automatic high beams and a pre-collision system. Also, some models offer rear cross-traffic alert, blind-spot monitoring, and parking assist features.
Fuel Economy
Fuel economy is a crucial consideration factor for many car buyers. Toyota vehicles, especially their hybrid models, have excellent fuel economy. Some get as much as 51 mpg (city) and 48 mpg (highway). The Prius is the most popular hybrid model.
Pros
Affordable
High resale value
Durable vehicles
Excellent reliability
Excellent fuel efficiency
Cons
Lack of driver assistance features on base trims
Many recalls
How Do They Compare?
If you want to buy a car, there's a high chance that you'll choose between Hyundai and Toyota. Both companies have many cars available across all ranges. It allows you to compare different features between the two brands easily. Let's look at several differences between the two brands.
Quality
Edge: Toyota: Both Hyundai and Toyota have a reputation for quality. But there's one big difference. Toyota has been building cars for years, while Hyundai is new to the industry. That gives the Japanese automaker an advantage in building quality and reliability. Hyundai also has a reputation for its quality engineering, attention to detail, and great value products. The Hyundai name is renowned as a brand that has high-quality vehicles. They are dedicated to making sure every vehicle meets the highest standards of safety and reliability. Toyota vehicles are known for their dependability. That's what makes them a popular choice among drivers globally.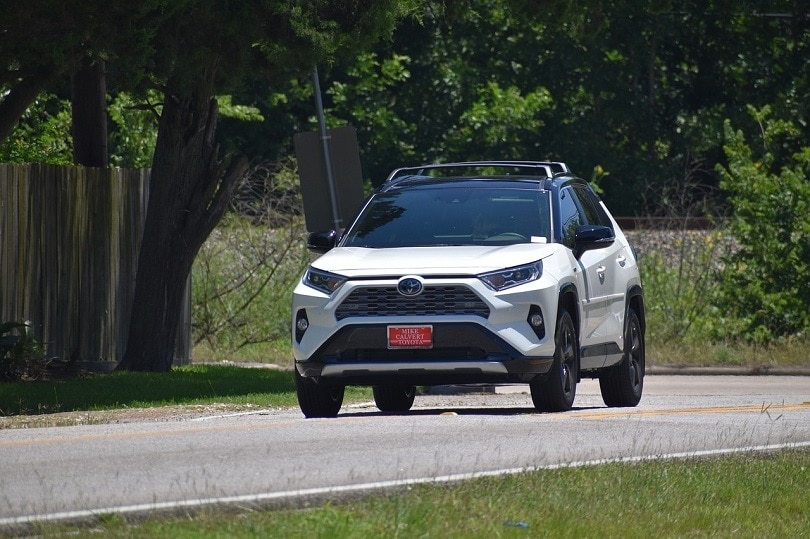 Design and Style
Edge: Hyundai: When comparing Hyundai and Toyota, you'll find that both companies try to make their vehicles as attractive as possible. Because of this, they have spent time and money designing the exterior and interior of their cars. Generally, Hyundai models have a sportier design. It's aimed at younger drivers who want something sleek. On the other hand, Toyota models are often more conservative in their design. They are aimed at people who want something classic.
Sales
Edge: Toyota: Hyundai and Toyota are both strong sellers in the U.S. But Toyota is the world's best-selling automaker. Hyundai has been the fastest-growing automaker in the past few years. The company has seen its sales increase by 1.4% in the first quarter of 2022 compared to the first quarter of 2021. Hyundai has sold 159,676 vehicles in the U.S. On the other hand, Toyota sells the most cars and trucks of any automaker globally. In the first quarter of 2022, they sold 701,339 vehicles.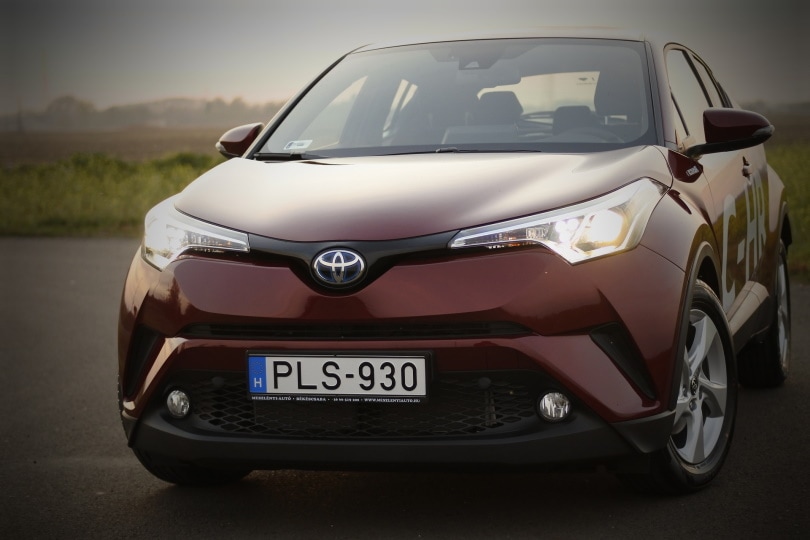 Cost
Edge: Hyundai: Hyundai undercut its competitors. That's why they're so popular among budget-conscious buyers. The average cost of a new Hyundai is around $21,200 MSRP (Manufacturer's Suggested Retail Price). Generally, Toyotas run about $2,000 more than that. But Toyota doesn't change its models as frequently as Hyundai does. You'll have to pay more for a Toyota with the latest features.
Safety Features
Edge: Toyota: Hyundai and Toyota offer several active safety features at varying costs. All Hyundai models include a forward collision warning and lane-keeping assist. Also, it has a tire pressure monitoring system. All Toyota models come with a Pre-Collision System that can detect pedestrians. It automatically applies the brakes if it senses an obstacle ahead. It also has automatic high beams that switch between high and low beams depending on conditions. Toyota models also have lane departure warnings with steering assist. It keeps you in your intended lane while driving over 32 mph. Other outstanding features of Toyota models include adaptive cruise control and road sign assist. Road sign assist displays speed limit signs on the dash.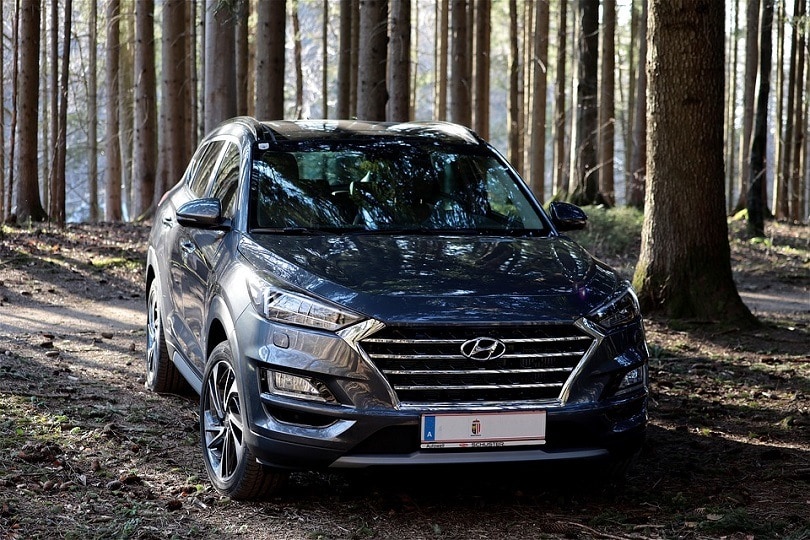 Fuel Efficiency
Edge: Hyundai: Hyundai vehicles are much more fuel-efficient than Toyota models. For example, the Hyundai Elantra gets 28 mpg (city) and 37 mpg (highway) with a 1.8-liter engine. It can travel farther between fuel stops when compared to the Toyota Corolla's 26/34 mpg (city/highway) with a 1.8-liter engine. The Hyundai Sonata edges out the Toyota Camry with 24 mpg in the city and 35 on the highway versus 23/34 mpg (city/highway). Both models use a 2.4-liter engine. Regarding SUVs, it's also better to go with Hyundai than Toyota, as Tucson offers 23 mpg in town and 31 on highways. The Toyota RAV4 can only manage 22 and 28, respectively, with a 2.5-liter engine for both vehicles.
What the Users Say
We analyzed the user reviews on car blogs and other sites to understand how users feel about Hyundai and Toyota models. Toyota is famous among users for making long-lasting cars and more models than any other carmaker. The company is known to make reliable, dependable cars with solid resale value.
Toyota manufactures several vehicles, including sedans, hatchbacks, crossovers, SUVs, pickup trucks, and minivans. Some of the most popular models include the Camry and Corolla. People who buy Hyundai cars are very much satisfied with the brand. The company is improving its products quickly and has become one of the most well-known car manufacturers in the world.
The customers are happy with the price and quality of the vehicles. If you are looking for a mid-sized car, Hyundai is a good option. There are many models to choose from, and they have great features. The drivers also appreciate the excellent warranty available on most models.
Conclusion
Both Hyundai and Toyota take opposite approaches in their marketing strategies. Hyundai offers a variety of cars across a wide range of price points. Toyota's focus is on its more high-end options. So what does this all mean? Hyundai has the edge over Toyota in terms of turning a profit, with sales performing better than ever before. But Toyota's vehicles are more popular.
Both manufacturers build excellent cars. Although they are similar in style and quality, one may ultimately make a better choice for your lifestyle.
See also:
Nissan vs. Toyota: Comparing Quality, Style, and Sales
Toyota vs Mercedes: Which Is better?
---
Featured Image Credit: (L) Mpho Mojapelo, Unsplash | (R) Christina Telep, Unsplash