Ingersoll Rand 231C Air Impact Wrench Review 2023 – Pros, Cons, & Verdict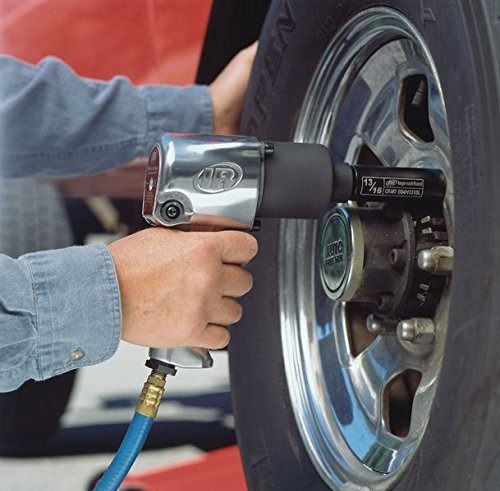 We give the Ingersoll Rand 231C Air Impact Wrench a rating of 4.4 out of 5 stars. 
Build Quality: 4.6/5
Power: 4.8/5
Features: 3.8/5
Price: 4.4/5
Review Summary
Hard, durable, powerful, all three of those words describe the Ingersoll Rand 231C. Powered pneumatically, it is designed to operate in one place, your garage fixing your car. You can use it for other things, but it's really just got too much muscle for that. Plus, you'd have to lug around the air compressor to get it going. The gun itself is on the low end of the cost spectrum, and that is kicked up a bit when you pair it to an air compressor. But, drop it and it will get right back up and start working. In fact, to destroy this thing, you practically need to ram a wooden stake through its heart.

Ingersoll Rand 231C – A Quick Look
Pros
Powerful
Perfect for cars
Durable
Cons
Requires frequent lubrication
Really designed for use in the garage
Loud
Specifications
Brand name: Ingersoll Rand

Model: 231C

Type: Impact wrench

Power type: Pneumatic

Dimensions: 3.4 x 8.2 x 8.8 inches

Weight: 6.45 lbs.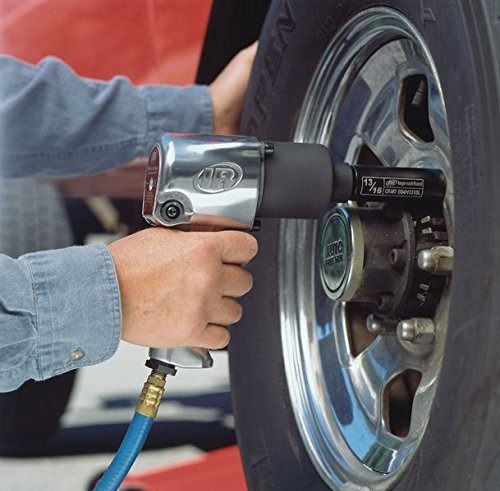 Perfect for cars
It's possible to use a cordless impact wrench to work on cars. That's especially the case when your car is broken down at the side of the road and getting there with an air compressor is something of a logistical nightmare. When you've got space and can bring the car to your garage, however, it's best not to muck around with a battery-powered impact wrench. Ingersoll Rand's 231C is designed and in fact perfect for use in the home garage. It can loosen most nuts in mainstream use in private automobiles and can even do advanced work on rusty nuts with a little patience.
Compact and durable
If you're looking for a pneumatic impact wrench that fits into one hand and can get the job done quickly, the 231C is a great one. Compared to other impact wrenches, it's compact enough that you can work quickly with it. It's also super durable. Drop this thing and you not only won't break it, odds are that you won't see a drop off in the quality of its work.

You might also be interested in: Ingersoll Rand 231C vs 231G: Which One's Best?
FAQ
What kind of warranty does Ingersoll Rand offer for this impact wrench?

Two-year manufacturer's warranty.

What is the maximum power this impact wrench can deliver?

With a motor that can rev up to a maximum of 8,000 rpm, the 231C torques out at 160 foot-pounds.

What air pressure is necessary to get the maximum effect from this wrench?

125 psi.
Conclusion
Is this the finest thickness planer on the face of the planet? No, we can't make that claim. What it is, though, is an affordable planer that produces great results. It has a solid build and will meet your planing needs for many years, especially when you follow the recommendations for proper use in the owner's manual. You'll need the shop space to permanently install the planer on a solid, level surface with ample infeed and outfeed space. If you have the room, buy the 6552 rather than a more expensive brand and use the savings to buy nicer material for your next project. If you need professional or commercial levels of finish and throughput, you should explore tools specifically designed for those situations.

Related Reads: